31 Things That Made Us Angry About The Emmy Nominations
Like, are you kidding me with this?
by
,
1. The Good Wife 2. The Americans 3. Keri Russell 4. Matthew Rhys 5. Scandal 6. Masters of Sex 7. Michael Sheen
8. Elisabeth Moss (Mad Men)
9. Tatiana Maslany (Orphan Black)
10. Vera Farmiga (Bates Motel) 11. James Spader (The Blacklist) 12. Betsy Brandt 13. Dean Norris (Breaking Bad)
14. Bellamy Young (Scandal) 15. Jeff Perry (Scandal) 16. Girls
17. Brooklyn Nine-Nine 18. Andy Samberg
The comedy categories are the only ones where the networks stand a chance against cable. CBS's The Big Bang Theory was nominated (as it should be), as was ABC's Modern Family (as it shouldn't be). Considering that the clever, fun Brooklyn Nine-Nine won the Golden Globe in January, as did Andy Samberg, both the show and Samberg seemed like possible nominees here. But the Academy's voting body clearly looked at those Hollywood Foreign Press wins and said, You people are crazy. P.S. They are crazy! Very strange group. —KA
19. Parks and Recreation
20. Mindy Kaling 21. Chris Messina (The Mindy Project)
22. Wendi McLendon-Covey (The Goldbergs)
23. Sofia Vergara 24. Ed O'Neill 25. Eric Stonestreet (Modern Family)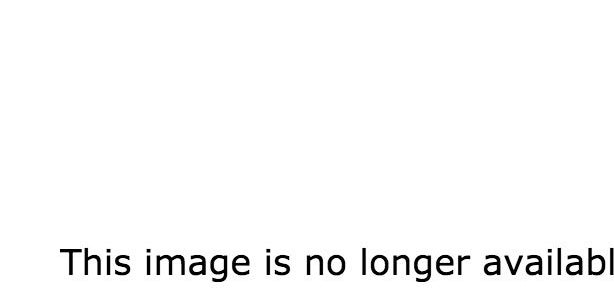 Don't get me wrong, I'm thrilled we've moved away from Modern Family's de facto domination, but it continues to vex me that two-time winner Eric Stonestreet (in 2010 and 2012) has been shut out the last two years. Has Cameron stopped being the colored-cuffed, screaming gay you once loved? The answer is no. No, he has not. And why follow up back-to-back-to-back nominations in 2011, 2012, and 2013 for Ed O'Neill with a snub? Ditto for Vergara, whose four-year streak just ended today. I'm all for slowly backing away from this show — lord knows viewers are — but finding out which cast members the Emmys continue to honor has become less interesting than the ones they don't. —JW
26. Merritt Wever (Nurse Jackie)
Best Writing in a Drama 27. The Good Wife 28. Mad Men
Look, another chance to harp on the exclusion of The Good Wife! How is it humanly possible that "Dramatics, Your Honor," the episode in which Will died, was not nominated? Help me understand. There's also the whole rest of the season to bemoan. If you see me today, I will be bemoaning it. Which takes me to Mad Men. There's an idea out there that Mad Men is not as good as it used to be. In fact — and I use the word "fact" purposefully — it is better than ever! The seven episodes that comprised the first half of Season 7 were layered wonders, that managed to call back to the show's past and to take the characters somewhere brand new. "A Day's Work," the episode in which Don and Sally come together, and "The Strategy," in which Don and Peggy make up, dancing to "My Way" — I just got teary-eyed remembering both of them. These exclusions are a shame. —KA
29. John Slattery (Mad Men) Guest Drama Actors 30. Dan Bucatinsky (Scandal) 31. Carrie Preston (The Good Wife)
Maybe there's some unwritten rule that actors who win in Guest categories shouldn't be nominated for the same roles again. Because neither Dan Bucatinsky nor Carrie Preston was nominated this year for Scandal or The Good Wife, respectively. You would think that dying (in Bucatinsky's case) or having a run-in with an anti-Semitic bear (in Preston's case) would exempt them from the rule. But no. Stupid unwritten rule! —KA
Want to keep up with all the latest buzz on your favorite shows? Sign up for the BuzzFeed Entertainment newsletter!