Really, you might never see a cuter pair of BFFs. Check 'em out in their matching Olympic gear.
In a photo of himself posing with Kenworthy, Rippon noted "representing the USA is one of the greatest honors of my life and being able to do it as my authentic self makes it all so much sweeter."
I mean, hello.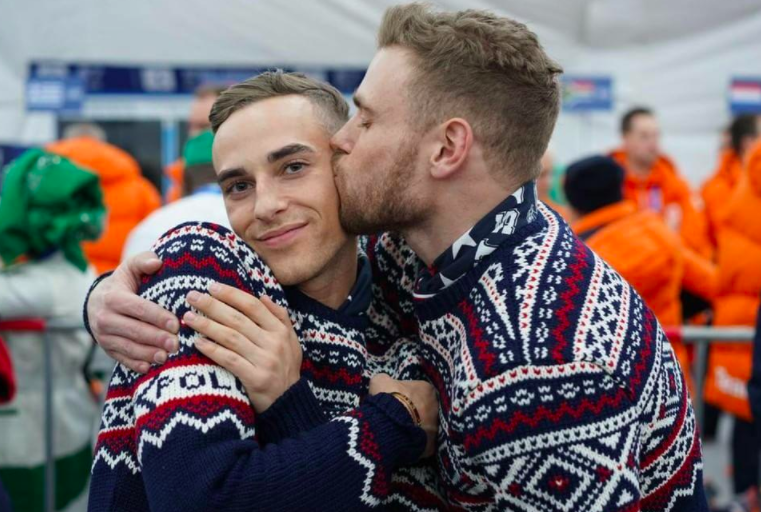 Plus, they have some preeeeetttttty famous fans.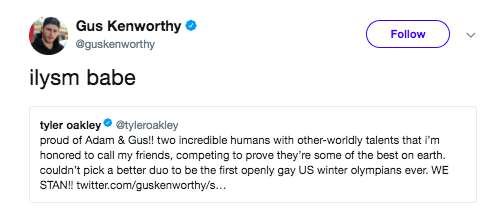 Reese loves 'em, right?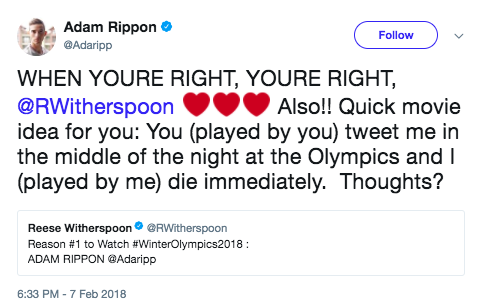 And Olympic swimming legend Greg Louganis.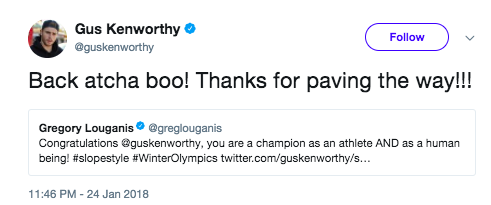 So what have we learned? Gus and Adam are goals, all the way around.