This munequita is Severo Jesus Jurado Lopez, and this beautiful Spanish Harlem Mona Lisa is his horse Lorenzo.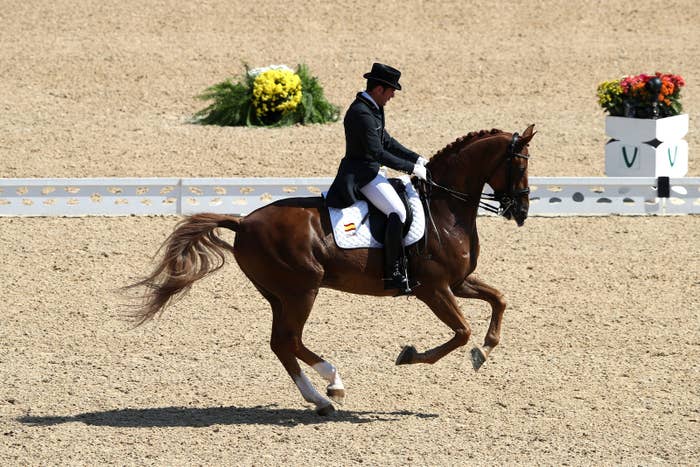 Just watch them, seven inches from the midday sun, trot out this routine during Monday's Olympic dressage finals.
Just look at Lorenzo.
Sadly, Lorenzo and Severo didn't score high enough to medal, but honestly? THEY HAVE GOLD MEDALED IN SMOOTH.
Sign up for BuzzFeed's Rio Roundup newsletter to get the hottest news each day of the games!