1.
Hugh Jackman in period costume on the set of Kate and Leopold.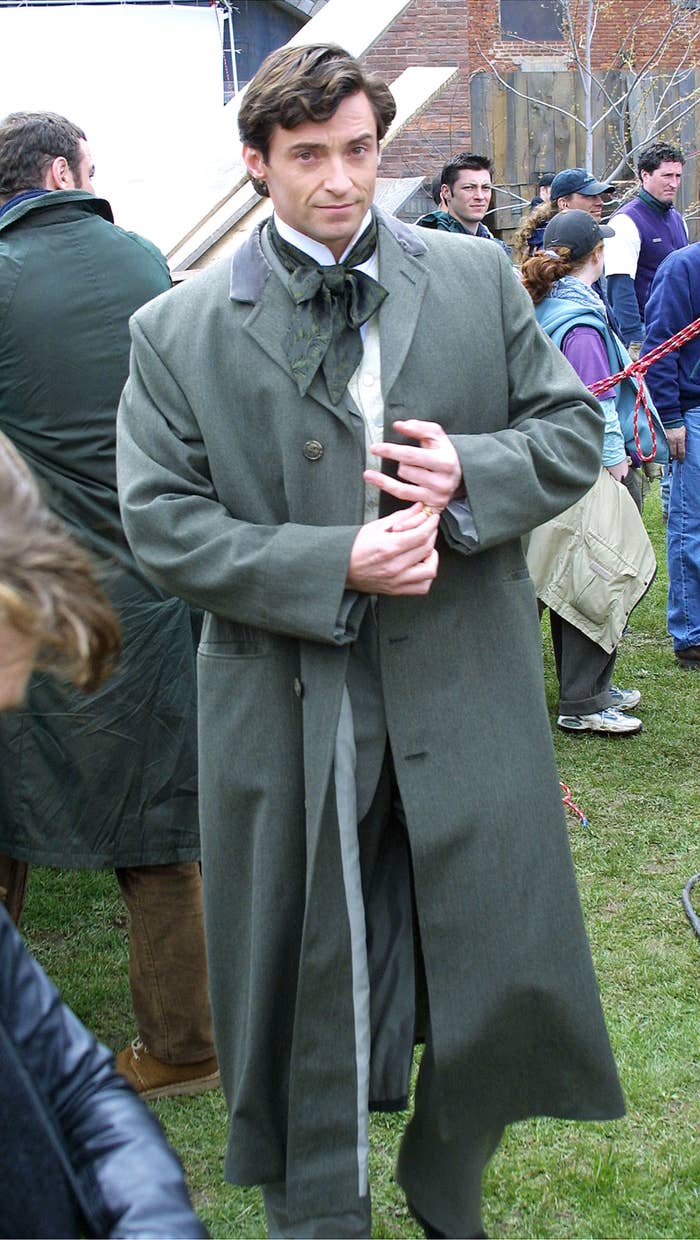 2.
Charlize Theron playing backgammon on the set of The Italian Job.
3.
Jim Carrey and Kate Winslet on the set of of Eternal Sunshine of the Spotless Mind.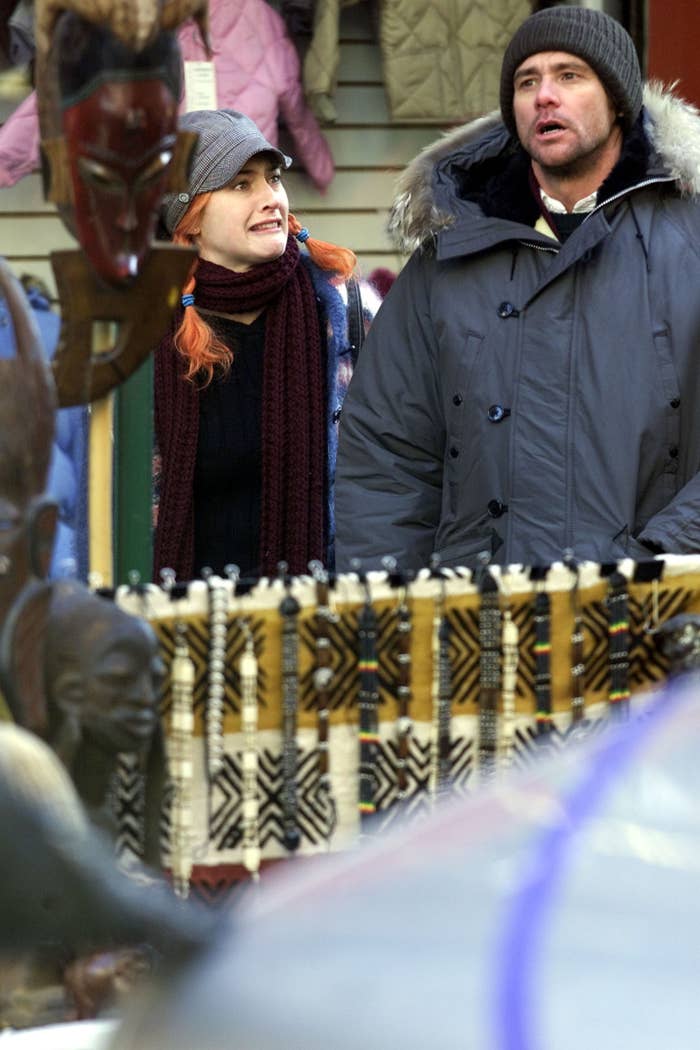 4.
Heath Ledger yawning on the set of Brokeback Mountain.
5.
Jodie Foster and a young bb Kristen Stewart on the set of Panic Room.
6.
Brittany Murphy on the set of Uptown Girls.
7.
Jeff Goldblum on the set of Jurassic Park.
8.
Tom Cruise, filming a scene in the first Mission Impossible movie.
9.
Matt Damon chatting with Martin Scorcese on the set of The Departed.
10.
George Lucas on the set of Indiana Jones and the Temple of Doom.
11.
Artist Carlo Rambaldi enjoying a fruit basket with E.T. from E.T.
12.
Zach Braff getting a bag dropped on his head on the set of Fast Track.
13.
An actress gets stalked by Gill-man, behind the scenes on The Creature from the Black Lagoon.
14.
Emma Watson yawning on the set of Harry Potter and the Deathly Hallows.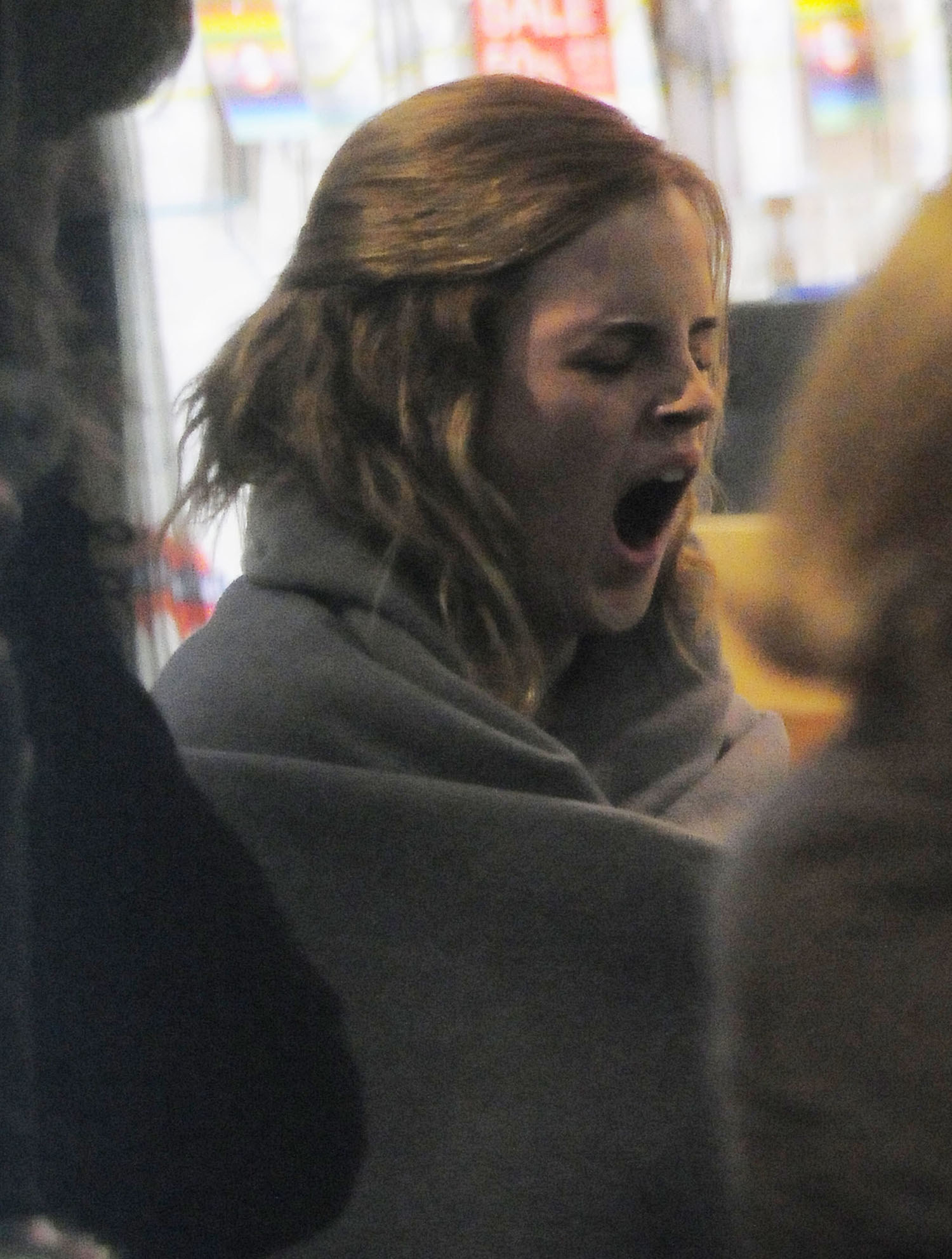 15.
Young Harrison Ford on the set of Raiders of the Lost Ark.
16.
Steve Spielberg filming a mocked up mini-set of Raiders of the Lost Ark.
17.
Actor Sal Mineo made up as an ape on the set of Escape From Planet of the Apes.
18.
Sylvester Stallone and Rob Schneider on the set of Judge Dredd.
19.
Stanley Kubrick and Jack Nicholson on the set of The Shining.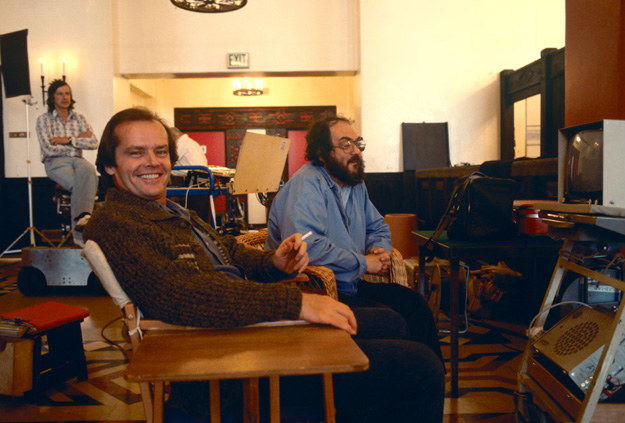 20.
A behind-the-scenes shot of the film of Aliens with Sigourney Weaver, Paul Reiser, and director James Cameron.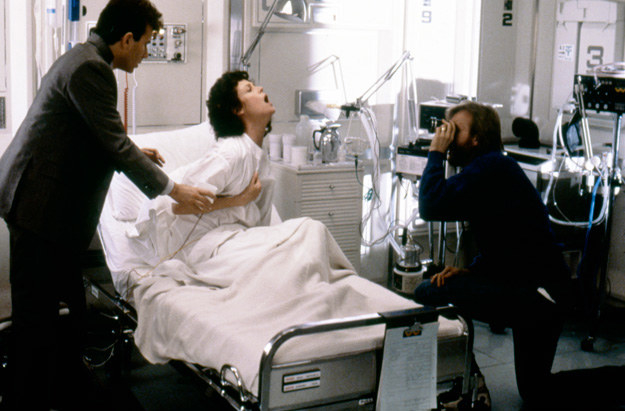 21.
John Belushi and Dan Ackroyd on the set of The Blues Brothers.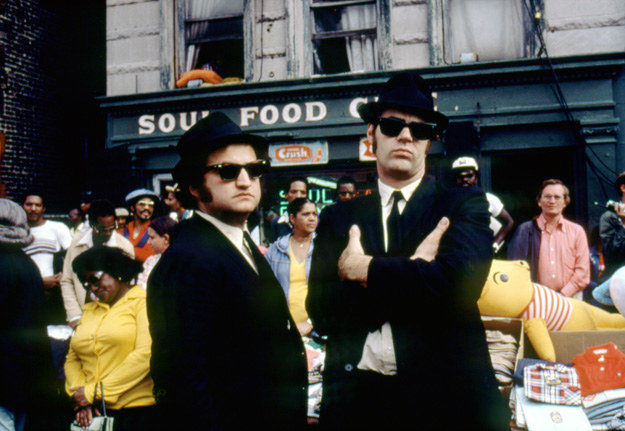 22.
The cast of Pirates of the Caribbean: Dead Man's Chest relaxing between takes.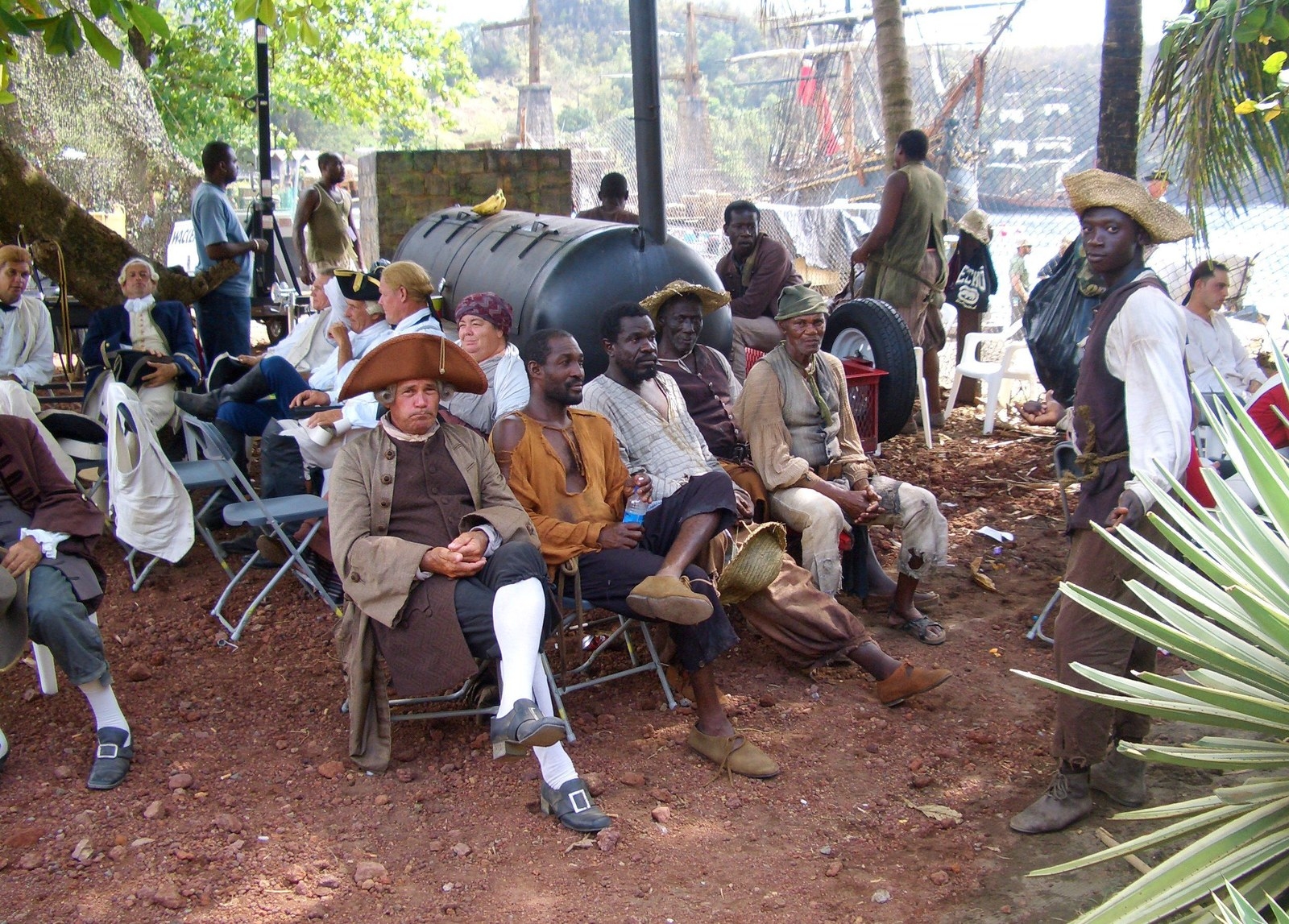 23.
A prop artist dressing the miniature set of Tim Burton's The Corpse Bride.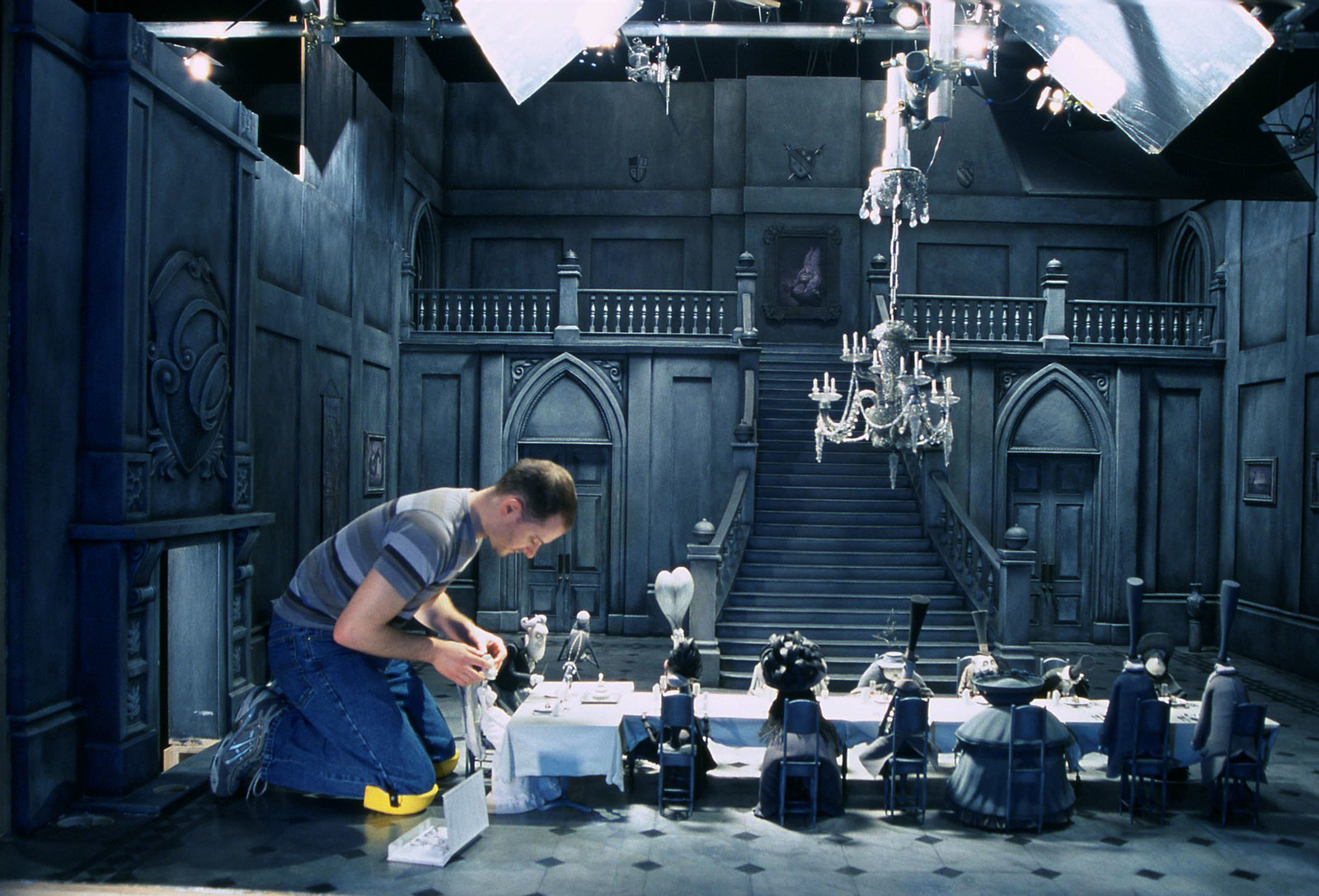 24.
Keanu Reeves and Hugo Weaving filming a scene for The Matrix.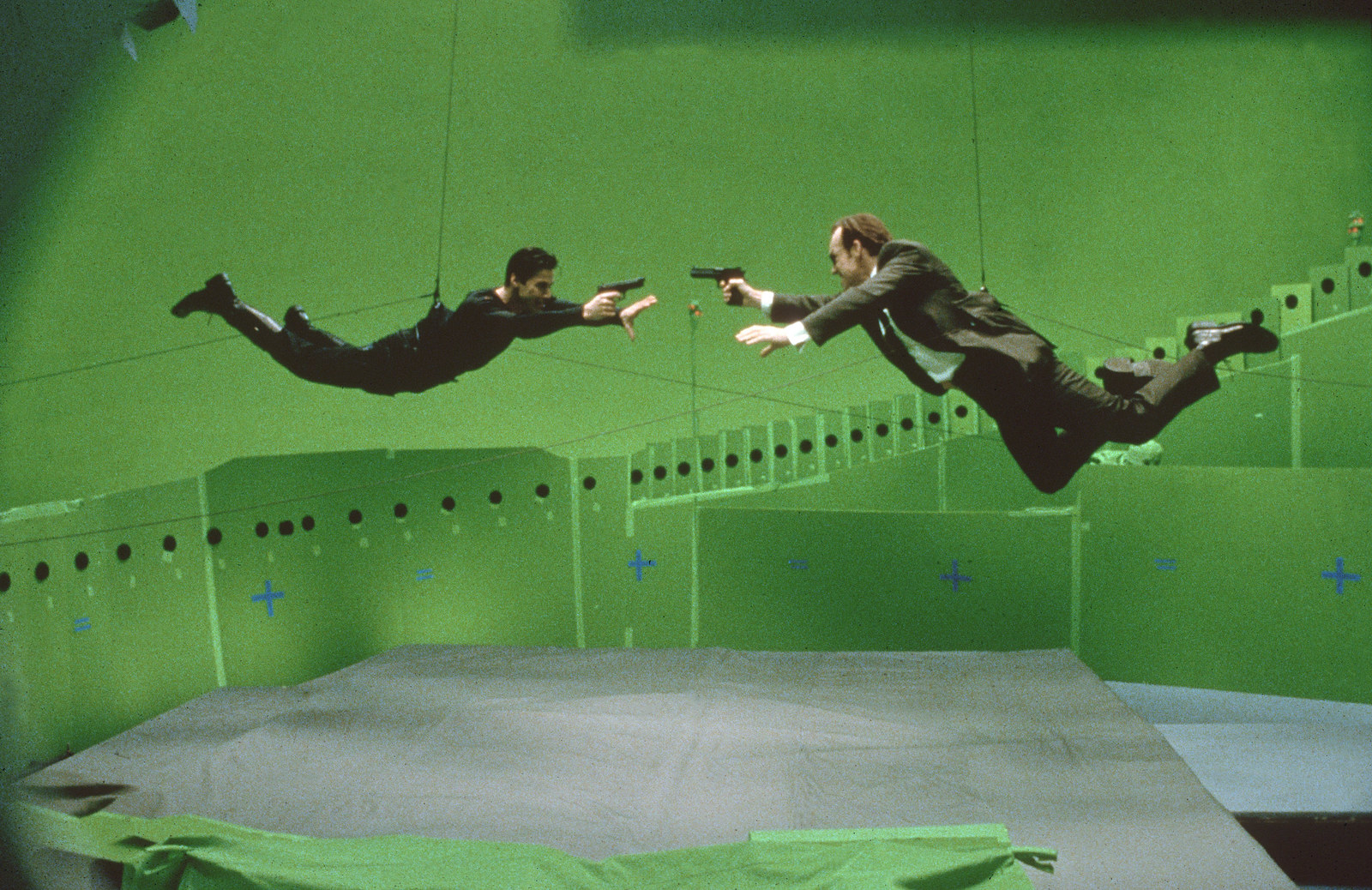 25.
Matt Lucas and castmate filming Alice in Wonderland against a green screen.
26.
The incredible set of Titanic.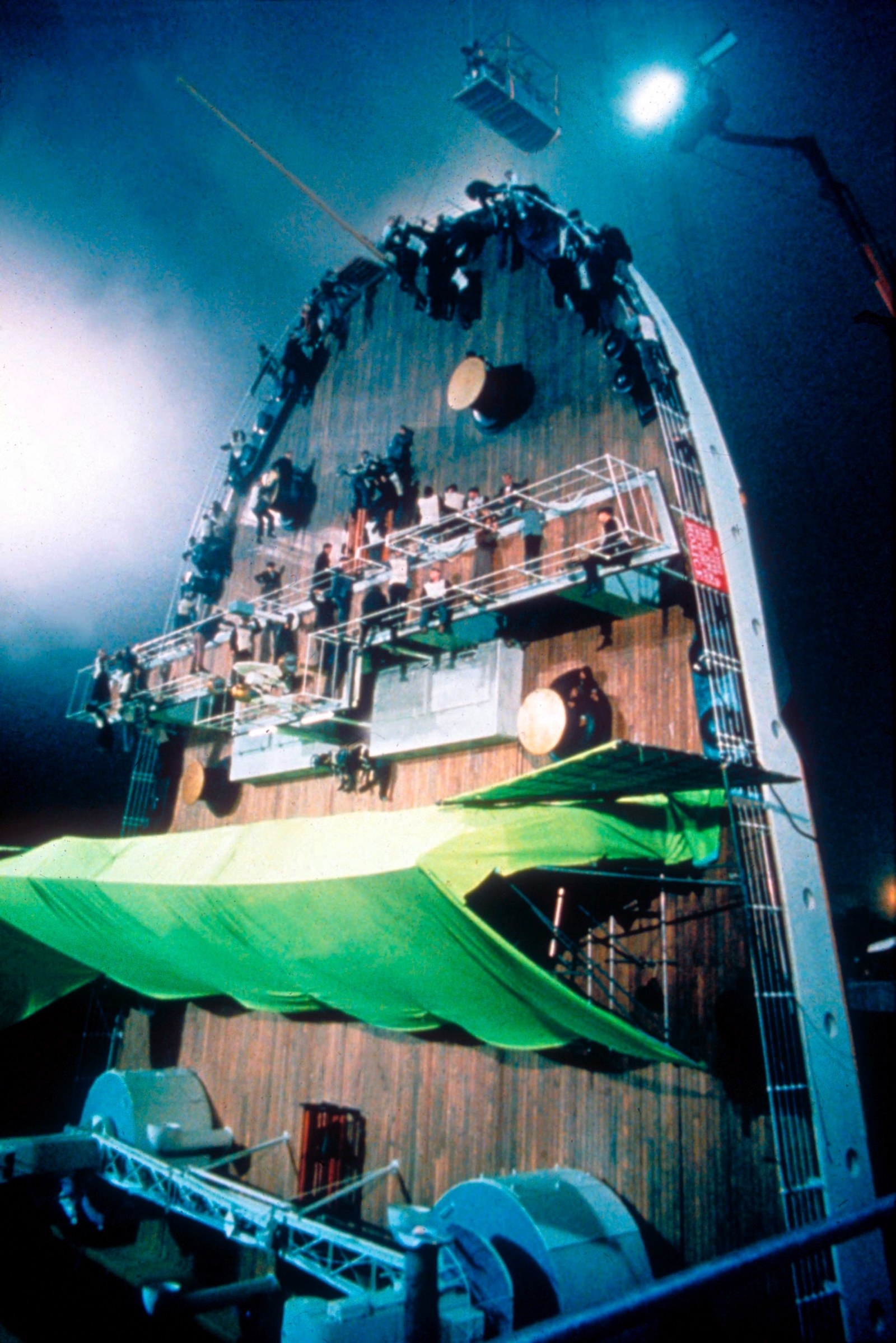 27.
Naomi Watts in a green-screened hand of King Kong.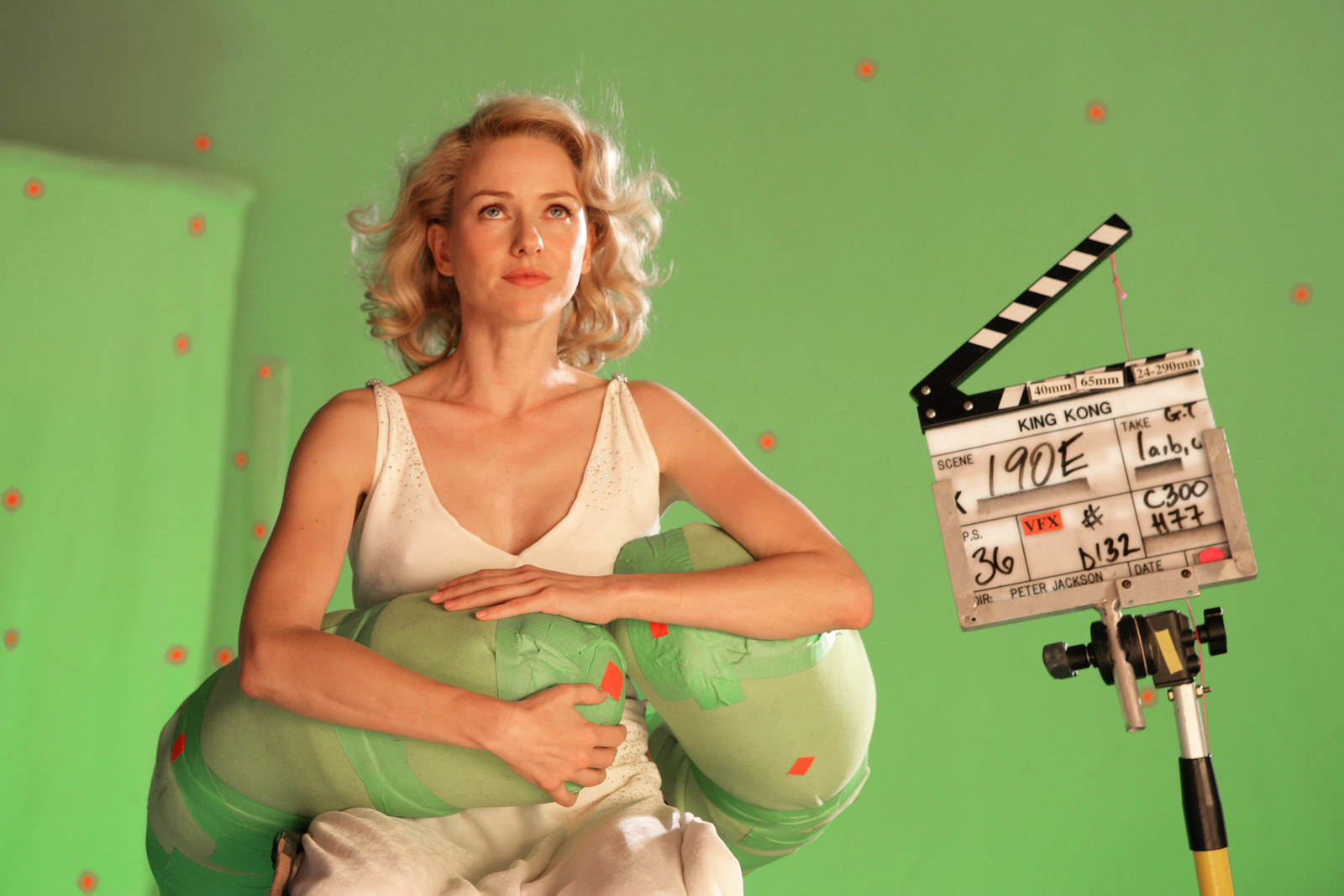 28.
An in-flight scene in Captain America: The Winter Soldier.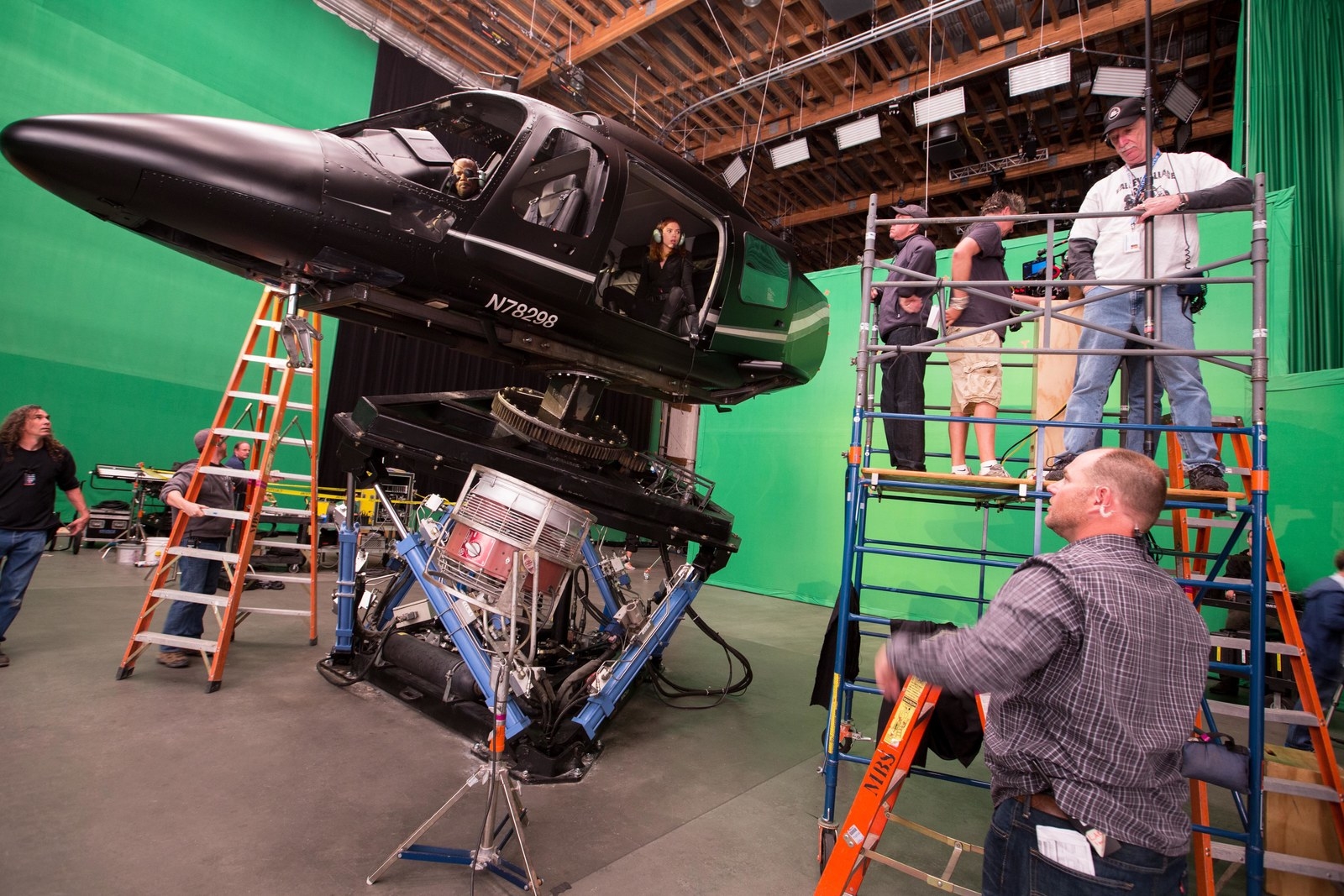 29.
George Lucas chatting with Anthony Daniels (C3PO) on the set of Star Wars Episode III: Revenge of the Sith.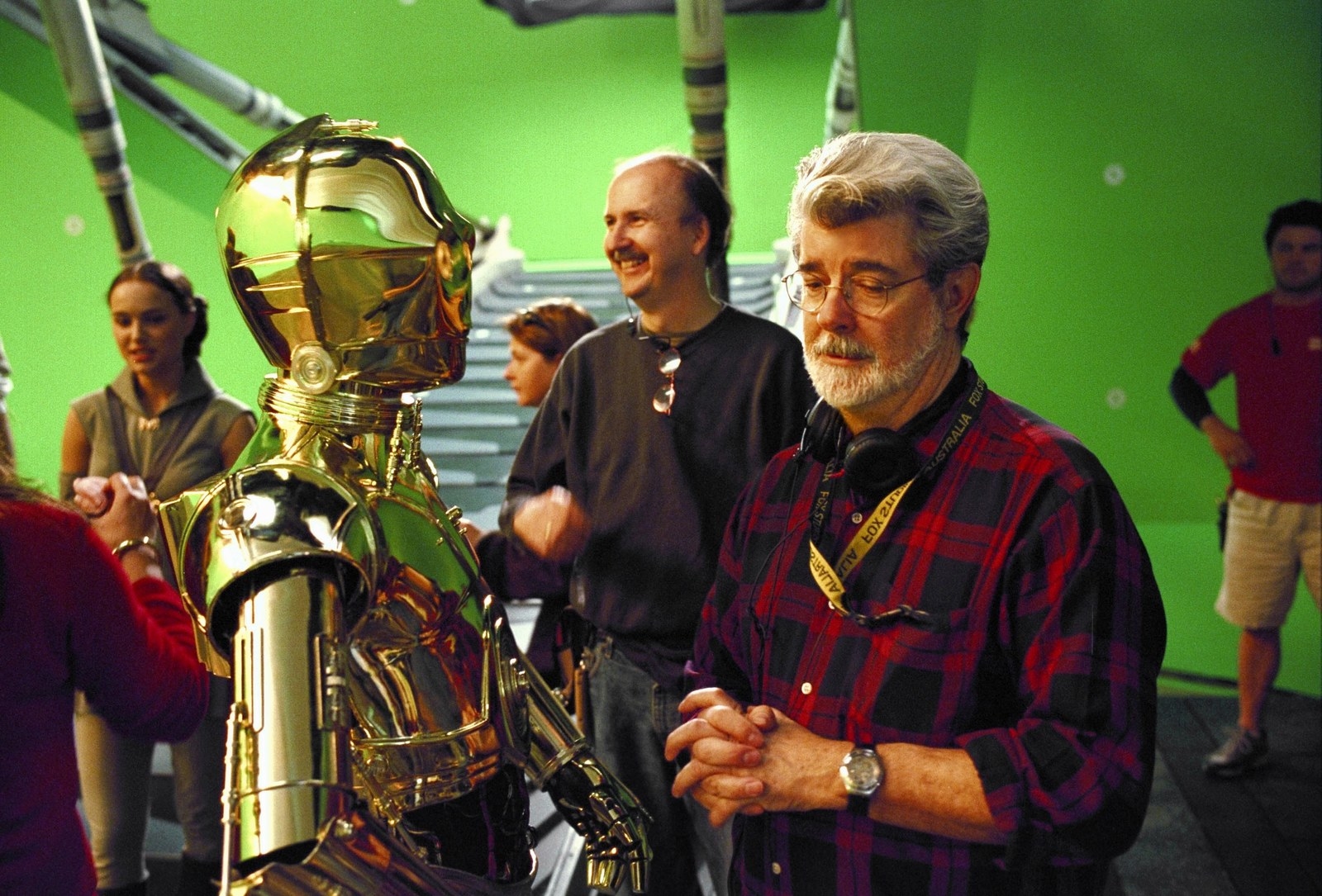 30.
Spike Lee, on the set of his film Crooklyn.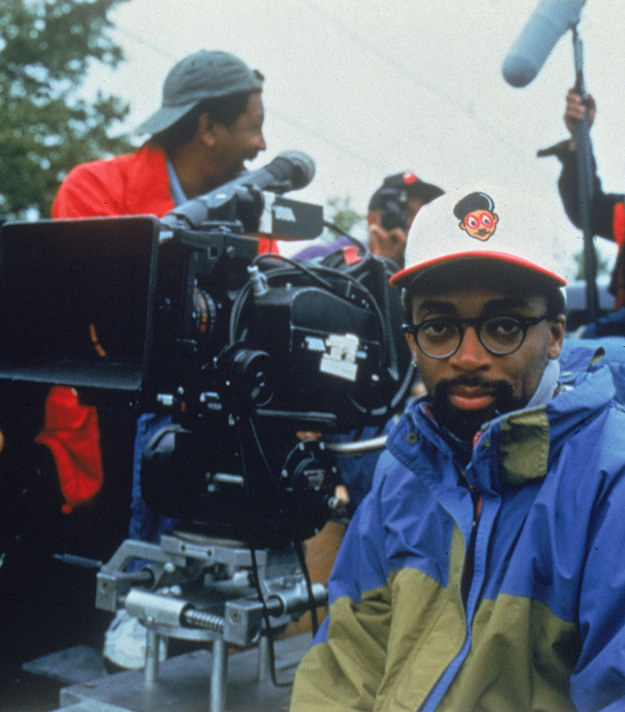 31.
Robert Downey Jr. gets costume adjustments on set of The Avengers.