The rapper paid tribute to Michael Jackson's hit song "Remember the Time" when he performed "Montero (Call Me By Your Name)" at the awards show.
And the best part about his set was when he shared a long passionate kiss with one of his dancers.
The kiss was so incredible that the "Old Town Road" rapper received a standing ovation from Pose star Mj Rodriguez and a few other celebrities.
Plus, Diddy gave him a sweet shoutout on Twitter.
The only person who didn't seem to like it was this Twitter user who thought Lil Nas X's performance disrespected African culture.
So the rapper took some time out of his day to enlighten his hater. "Y'all really like to pretend homosexuality didn't exist in African culture," he responded.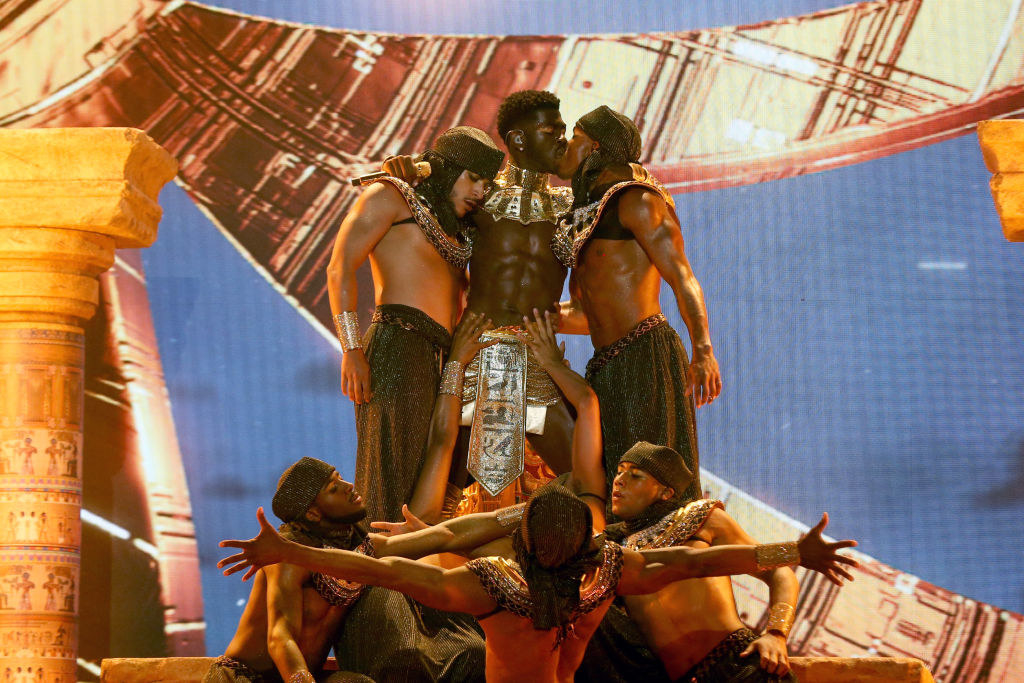 After all, the "Rodeo" rapper's fans loved his performance!
There's no denying it! Lil Nas X brought down the house at the BET Awards. You can see his full performance below: