Twitter has been blessing our timelines with some top-tier memes from the Dune press tour, but perhaps the most relatable of them all came from this MTV News interview with Timothée Chalamet and Zendaya.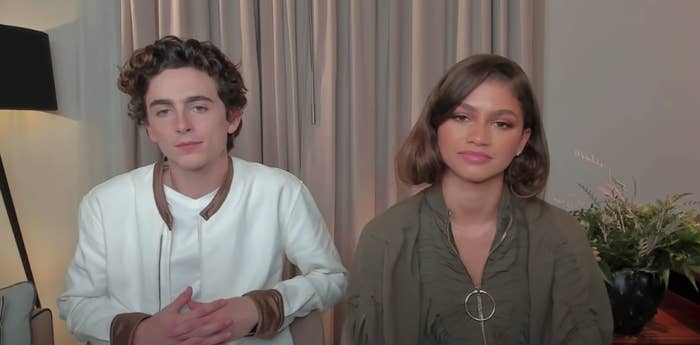 In the clip, Timothée excitedly yells and pumps his arms while discussing a possible physical transformation for the upcoming Dune sequel, while Zendaya looks on.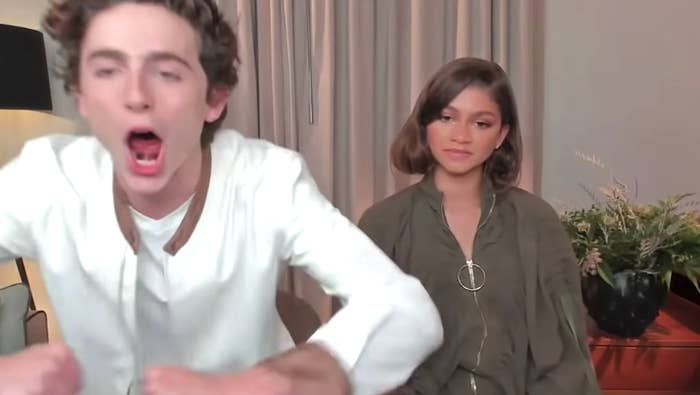 The juxtaposition of Timothée's excitement with Zendaya's blank stare can apply to nearly every situation in life, so naturally, Twitter users are having themselves a time coming up with their takes on the pic. Here are some of our faves:
1.
2.
3.
5.
6.
7.
8.
9.
10.
11.
12.
13.
14.