1.
After being shut down for three months due to the coronavirus pandemic, New York City entered phase two of reopening on Monday, and even the statue of Atlas in Rockefeller Center was wearing a mask.
2.
As part of phase two, people are allowed to eat outdoors at restaurants, many of which have constructed dividers to separate tables.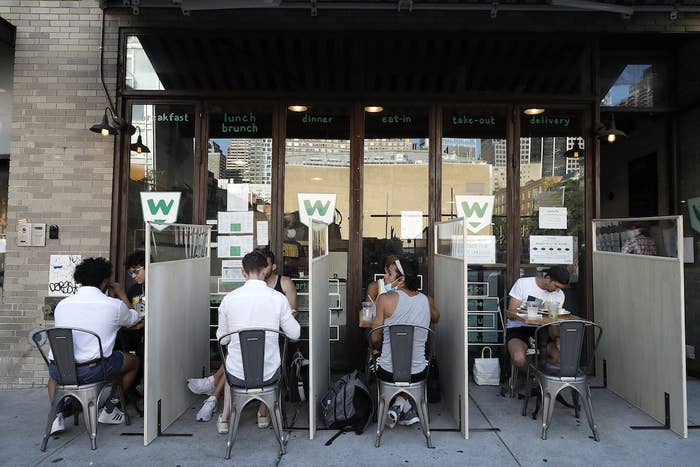 4.
Given the limited amount of sidewalk space outside many restaurants, some have taken over nearby parking spaces to accommodate diners.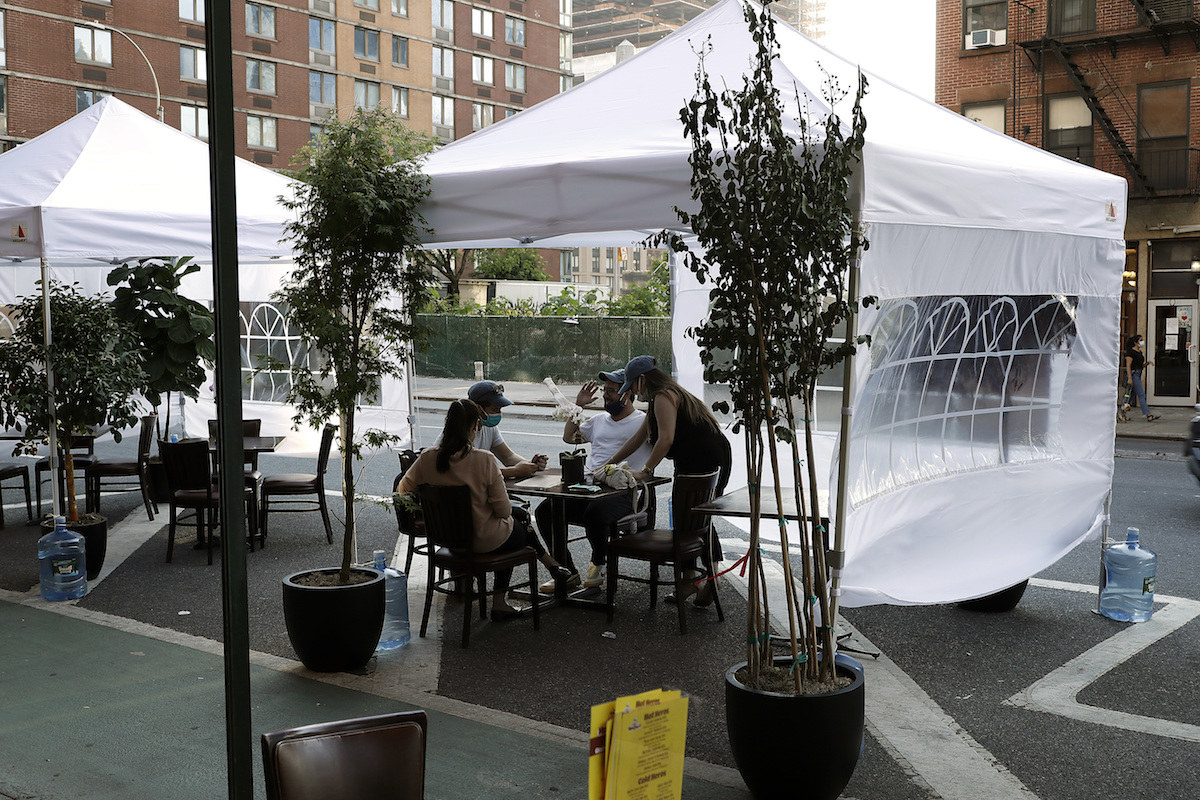 5.
A National Restaurant Association survey in April estimated that 1,000 NYC restaurants had closed permanently following the start of the pandemic.
6.
So it makes sense that restaurants that have managed to survive — like Da Gennaro in Little Italy — are desperate to get back in the game.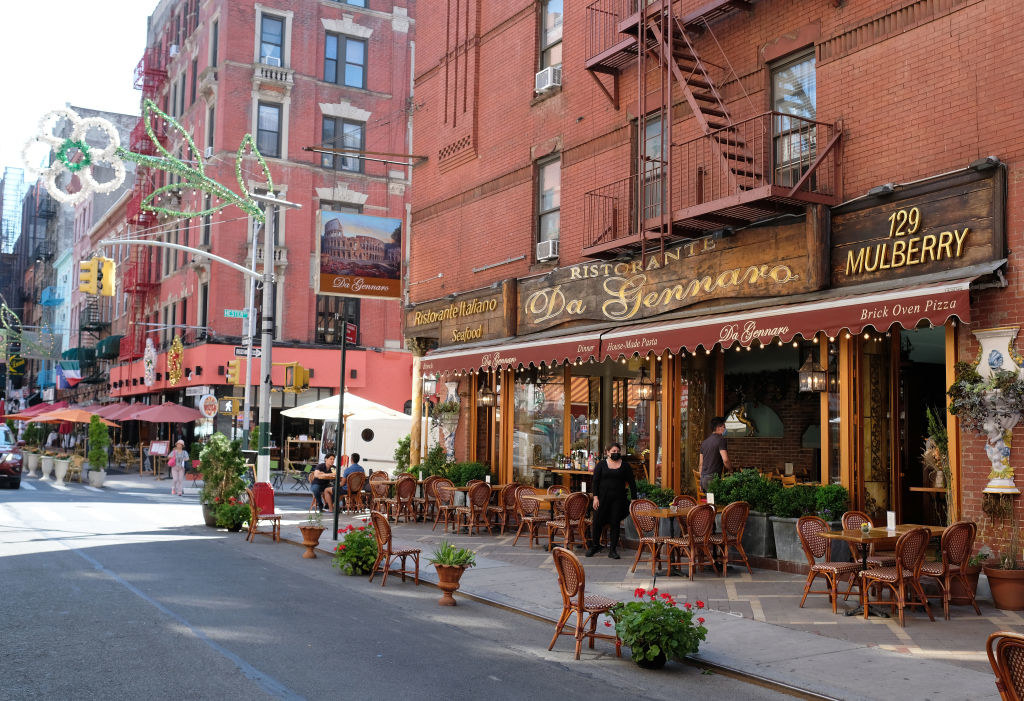 7.
The city estimated that some 300,000 people would return to work on Monday, which means lots more people riding the subway.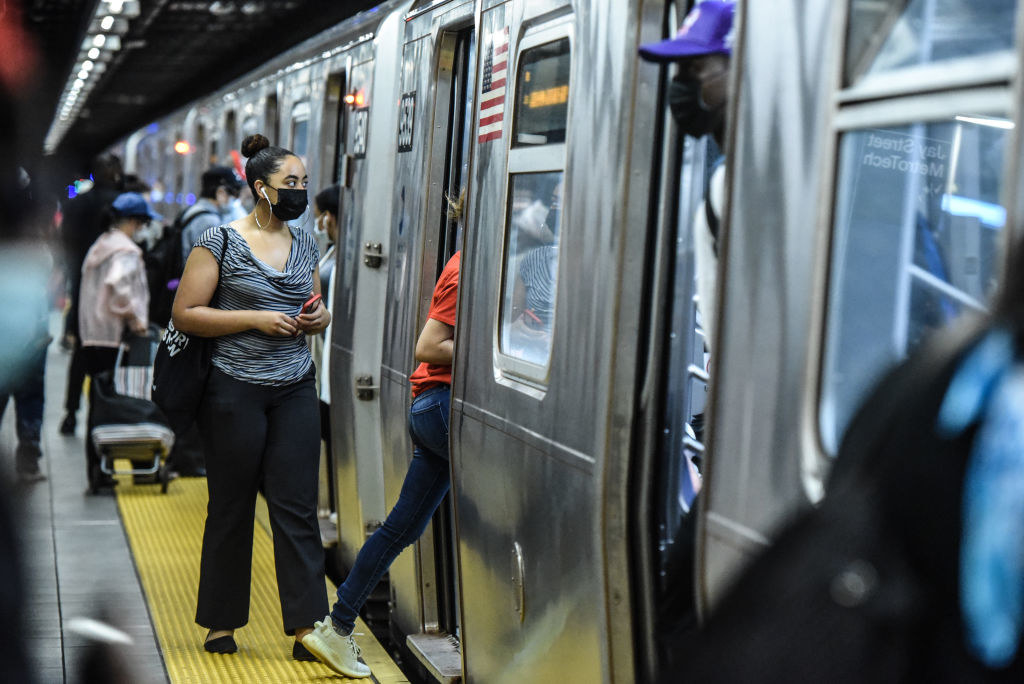 8.
The MTA also expects daily ridership on the city's subway, busses, and trains to top 2 million during phase two.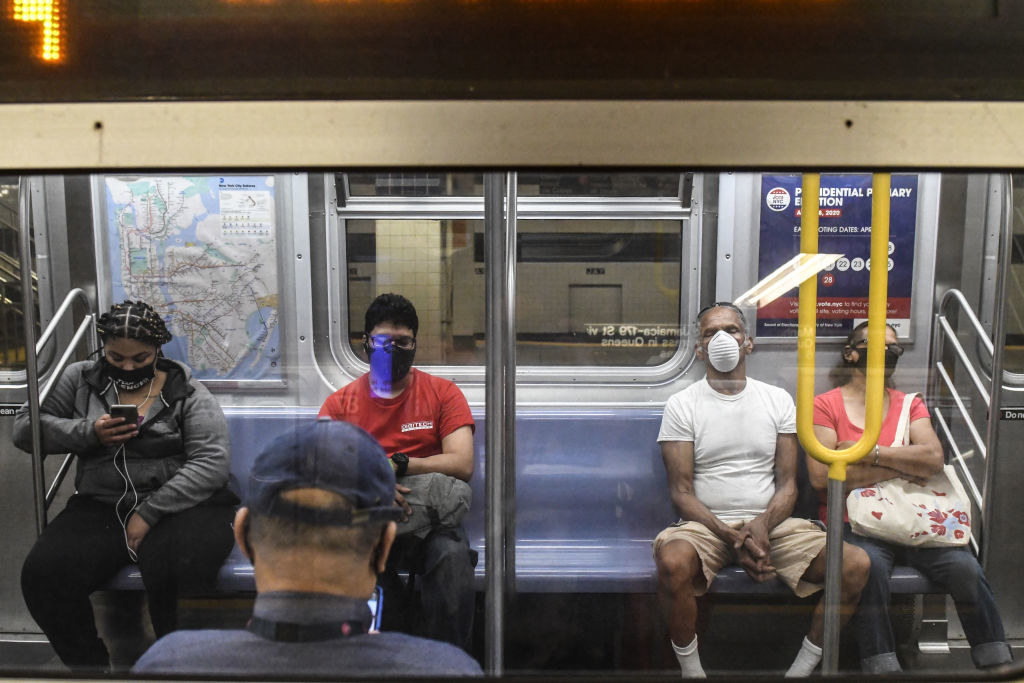 9.
Some in-store shopping — like at this Apple store in Brooklyn — began on Monday, too.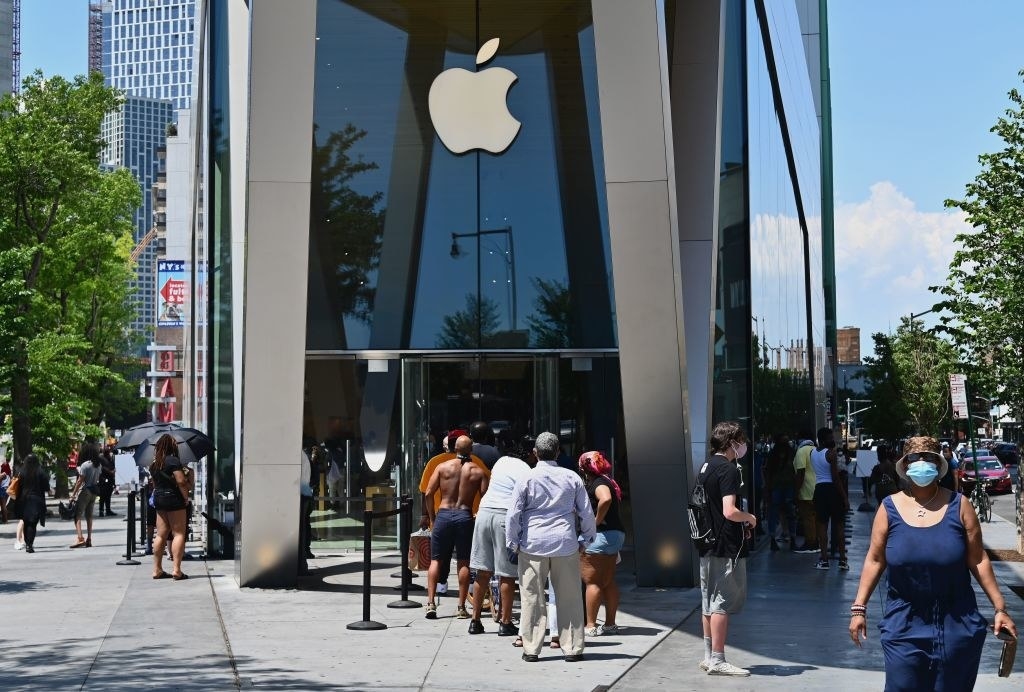 10.
Employees, however, checked shoppers' temperatures before they were allowed to enter.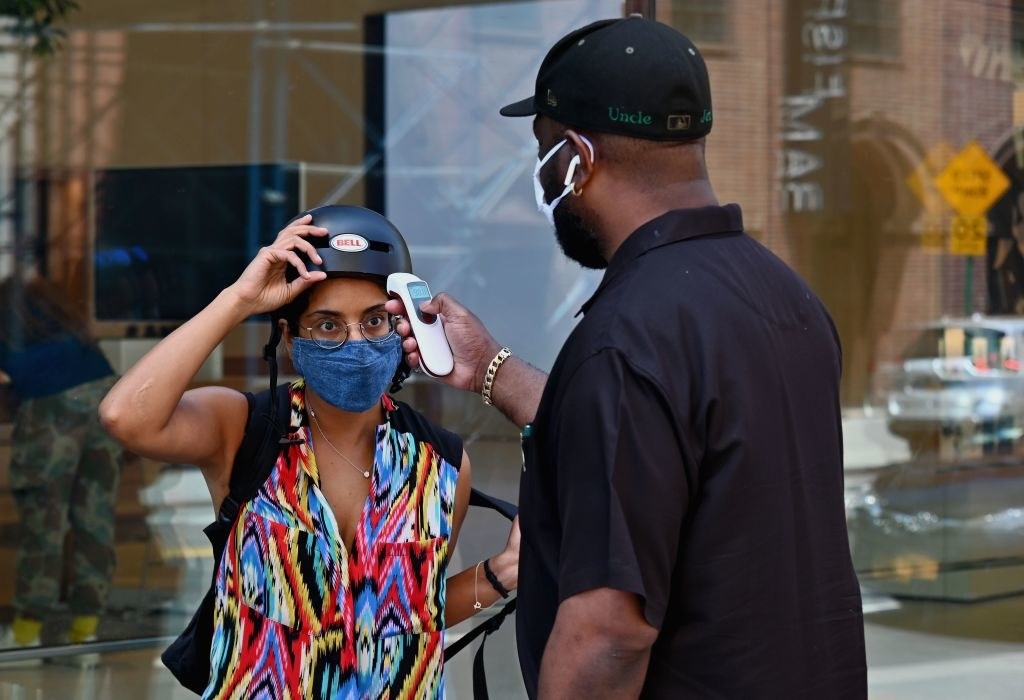 11.
Lines formed outside some stores due to restrictions on capacity and social distancing.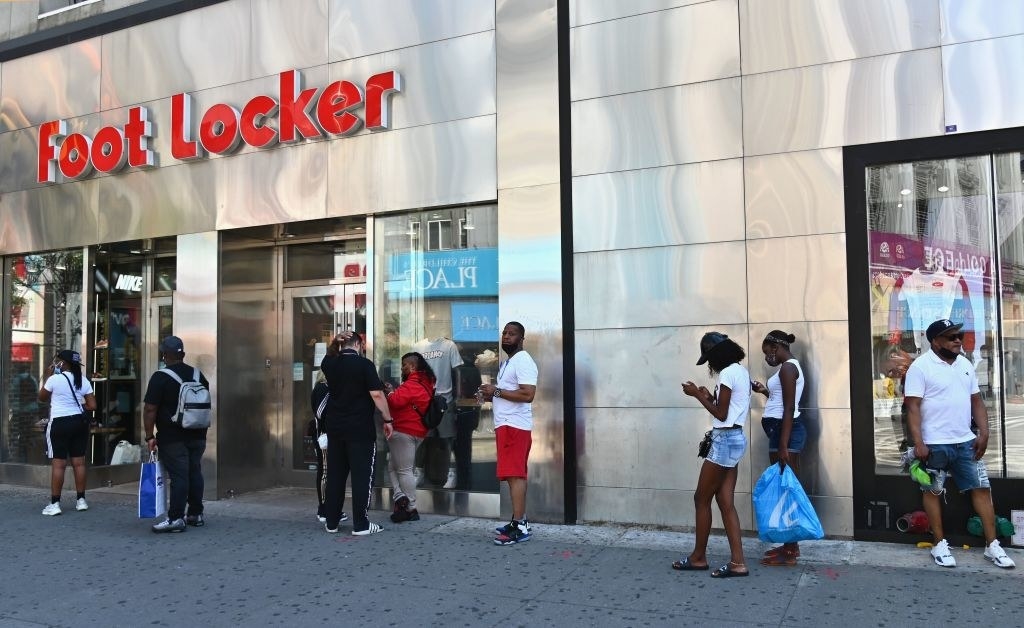 12.
Macy's Herald Square — one of the largest department stores in the world — had plenty of room for people to spread out.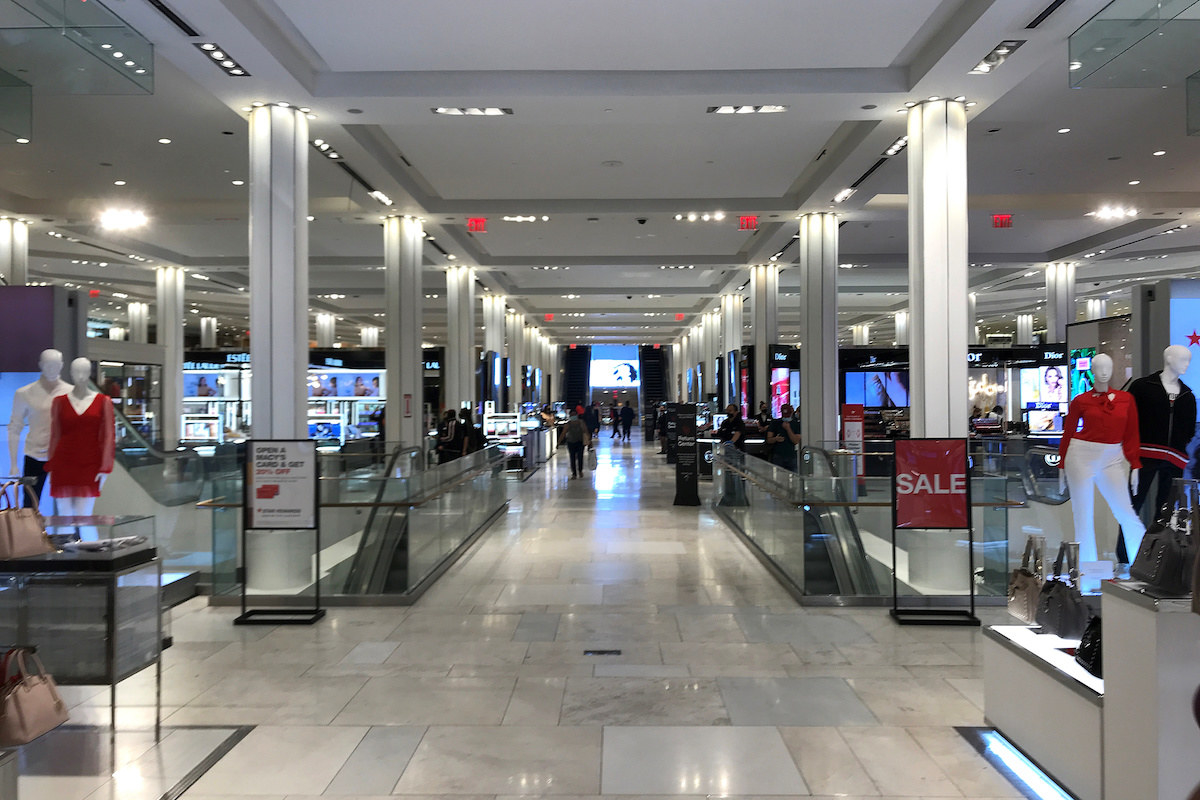 13.
Bloomingdale's reminded people that "safety is always in style."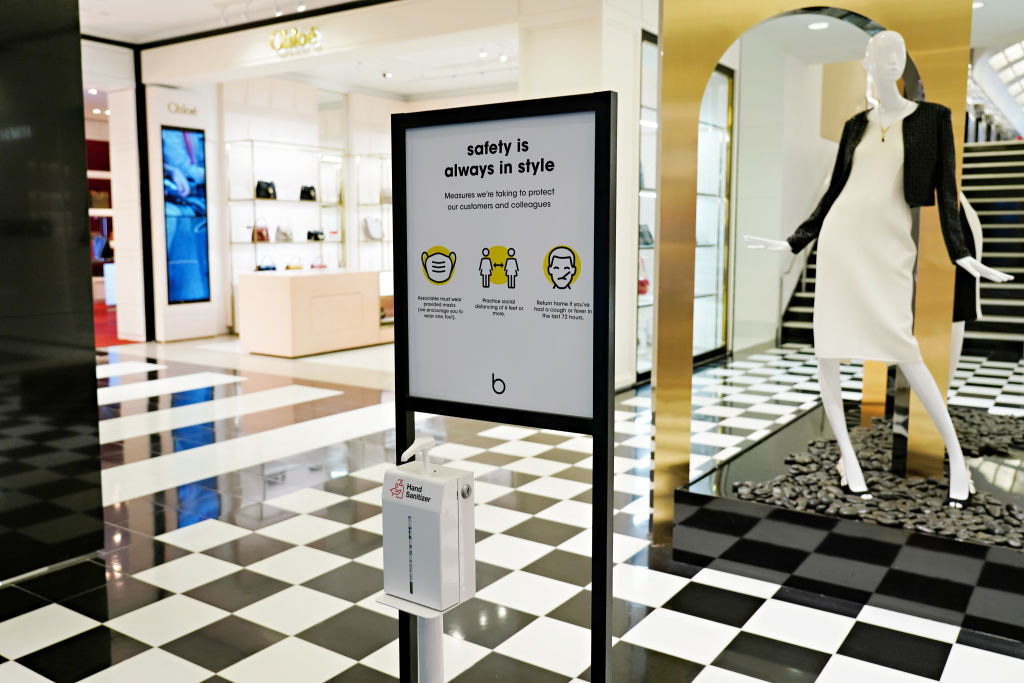 14.
Barbershops and salons also reopened at 50% capacity.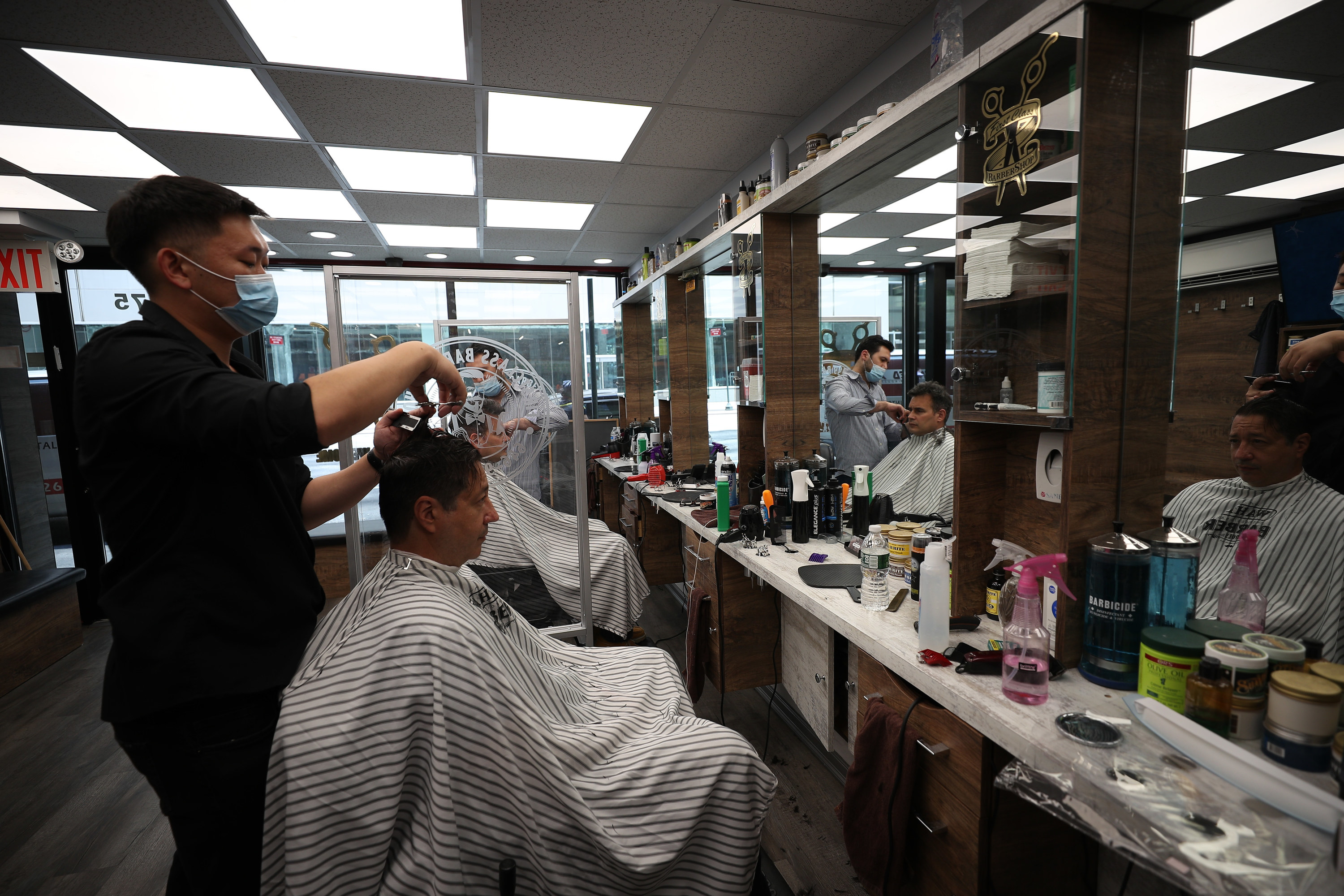 15.
Some barbers opted to wear masks as well as face shields.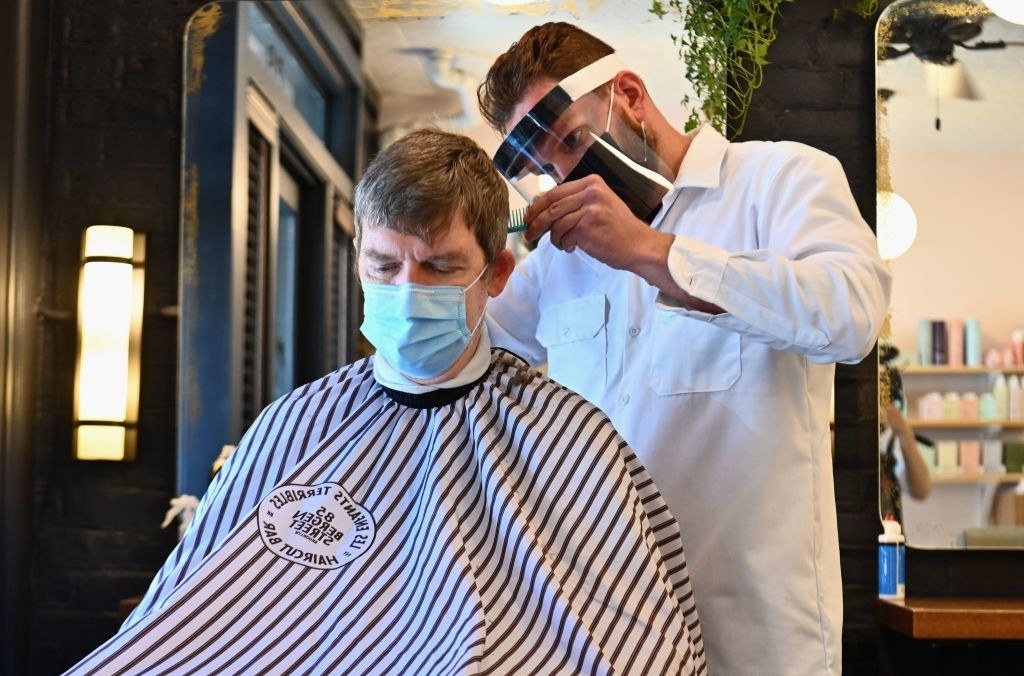 16.
With tables and chairs spread throughout the pedestrian areas, even Times Square seemed to return to "normal" yesterday.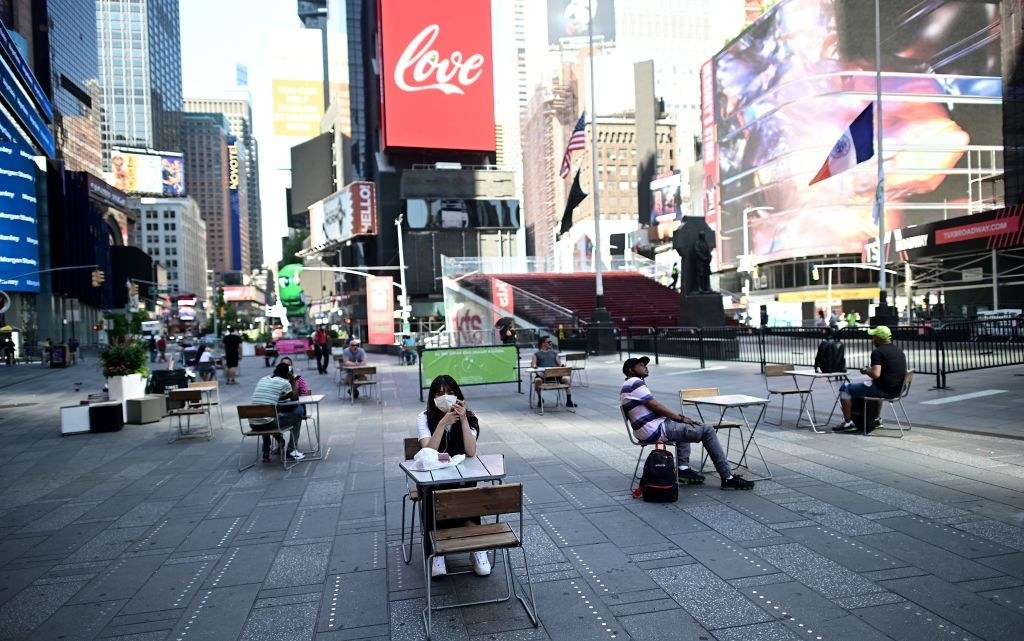 17.
Although I'm not sure that word ever really applied to Times Square to begin with.