1.
First, the wildest moment in VMA history: After Taylor Swift's "You Belong With Me" beat out Beyoncé's "Single Ladies" for Best Female Video, Kanye West stormed the stage and interrupted Taylor's acceptance speech, saying, "Yo Taylor, I'm really happy for you — I'll let you finish — but Beyoncé has one of the best videos of all time."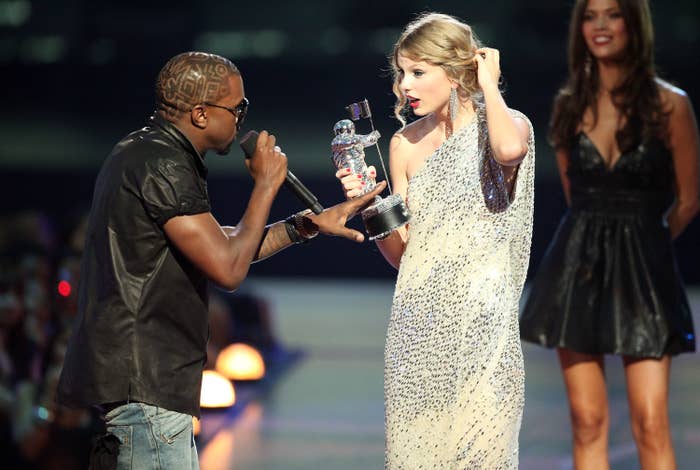 2.
The camera then cut to a shocked Beyoncé saying, "Oh, Kanye."
3.
To add insult to injury, by the time Kanye handed Taylor the mic back, her time was up, and producers cut away to a video of Eminem and Tracy Morgan.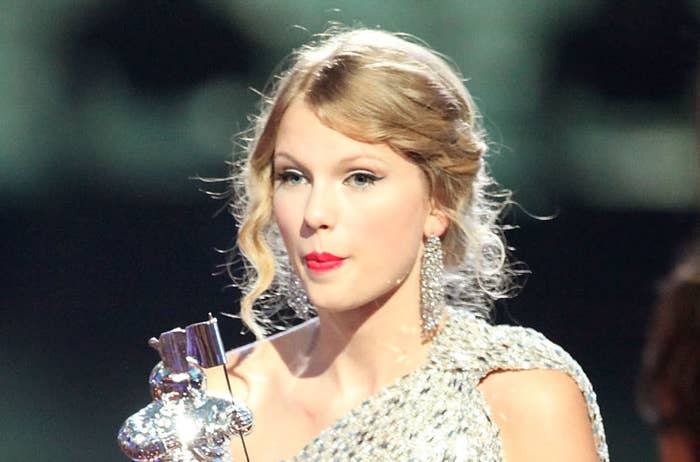 4.
However, while accepting the award for Video of the Year later in the night, Beyoncé invited Taylor onstage to finish her acceptance speech.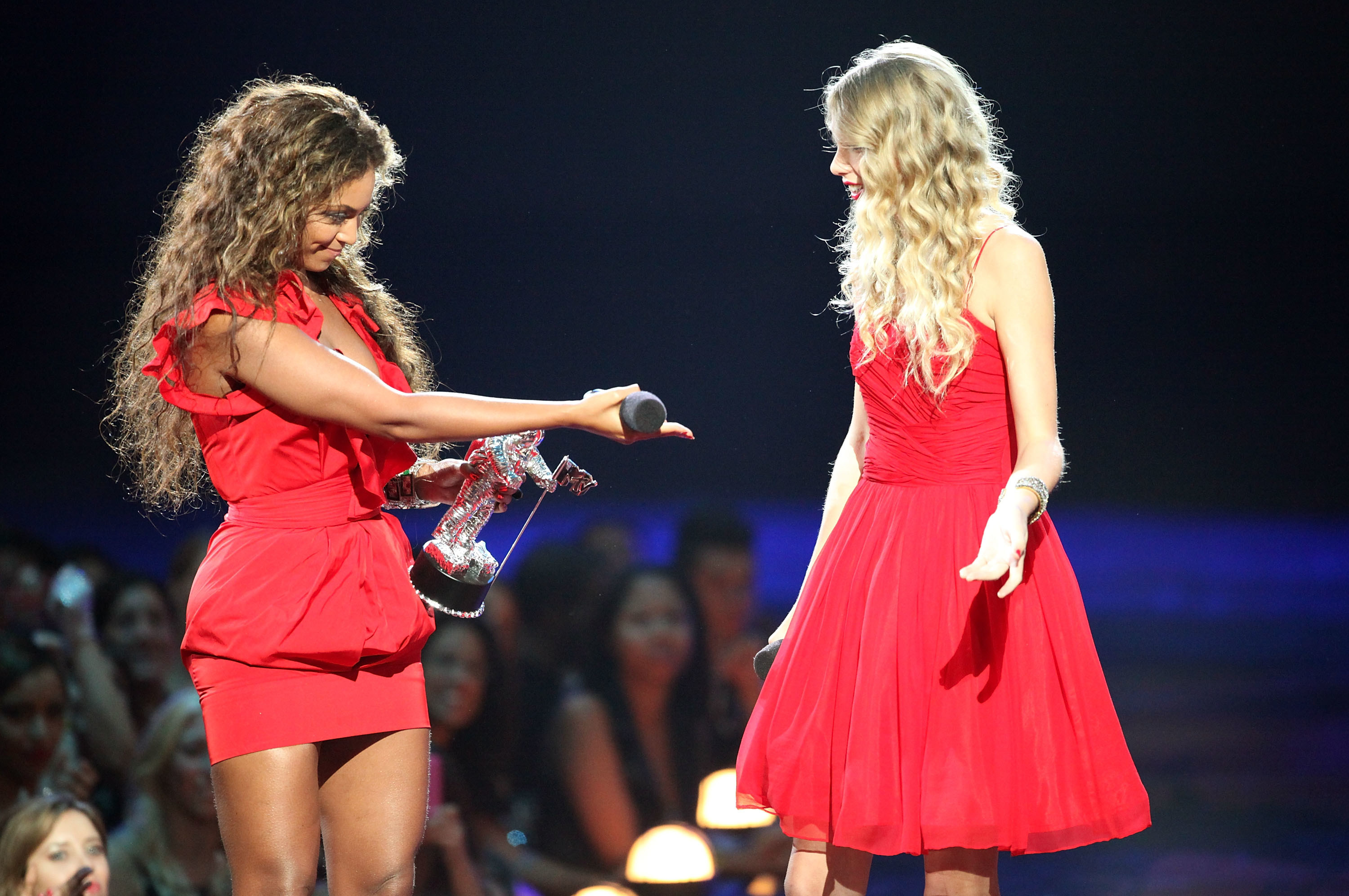 5.
Even President Obama chimed in on the scandal, calling West a "jackass" in a leaked off-the-record conversation.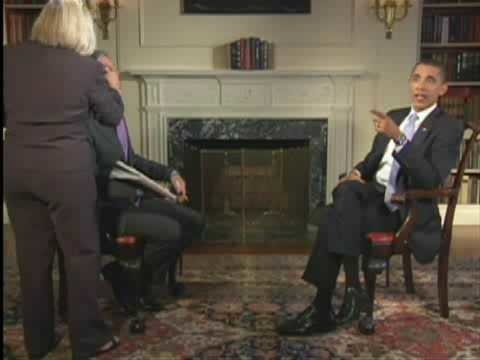 6.
Also, Donald Trump called for a boycott of West "so this kind of thing doesn't happen again".........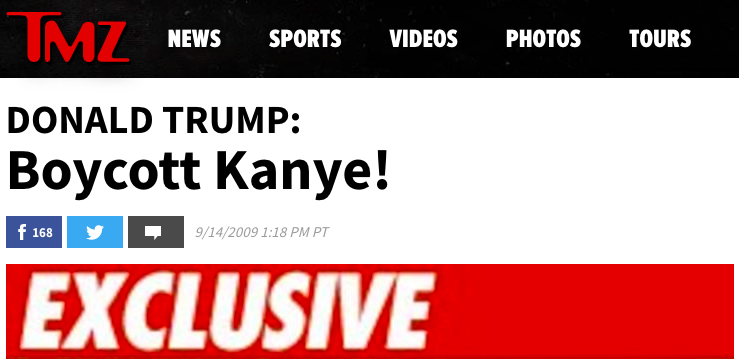 9.
Later, while accepting the award for Best New Artist, she raised her Moonman and said, "It's for God and for the gays," and just, like, LOL.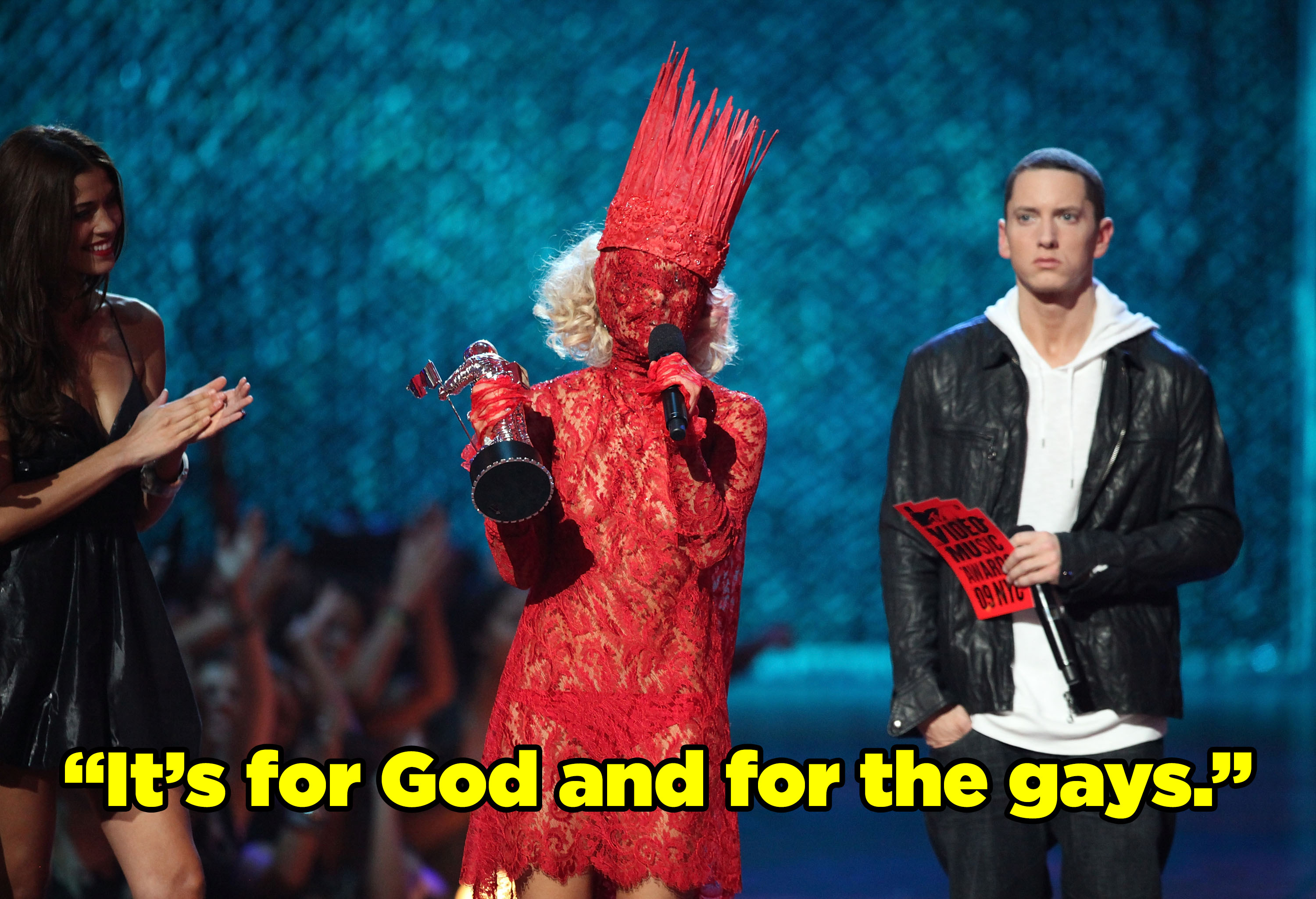 10.
Also, she changed outfits a whopping SIX times over the course of the night.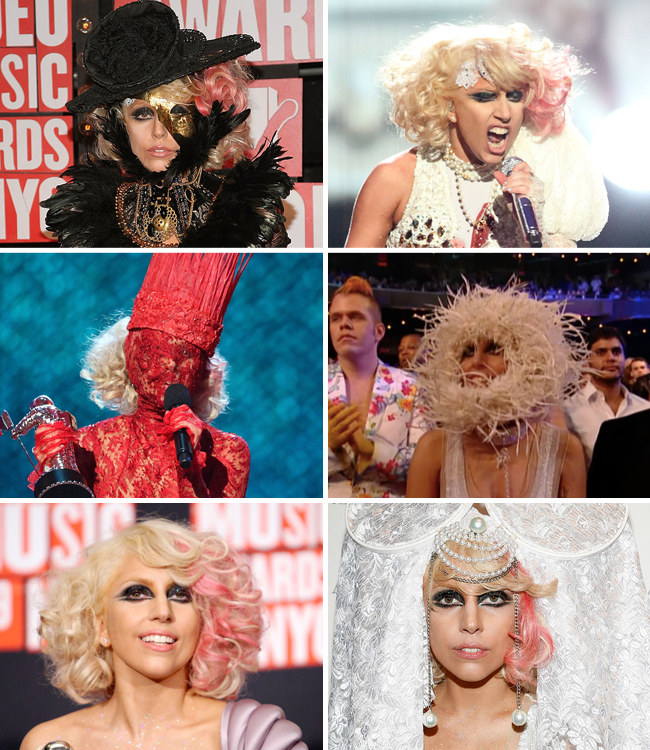 11.
Lil Mama crashed Jay-Z and Alicia Keys' performance of "Empire State of Mind" — and she even tried to pull Beyoncé on stage with her!
12.
Pink and Shakira wore the same exact Balmain dress — oops!
14.
The 2009 VMAs — which opened, bizarrely, with Katy Perry singing "We Will Rock You" — marked the beginning of her relationship with Russell Brand, with the two reportedly making out at a VMA afterparty.
15.
And finally, Brand, who hosted the show, closed the night with an awkward joke about hooking up with Perry later in the evening.