Is your doormat giving a bad first impression?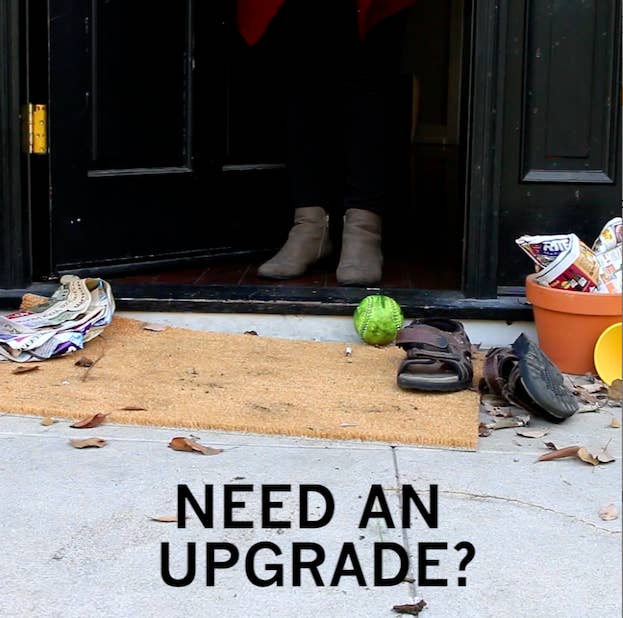 We have an easy way to spruce up your space with just a little paint and some masking tape!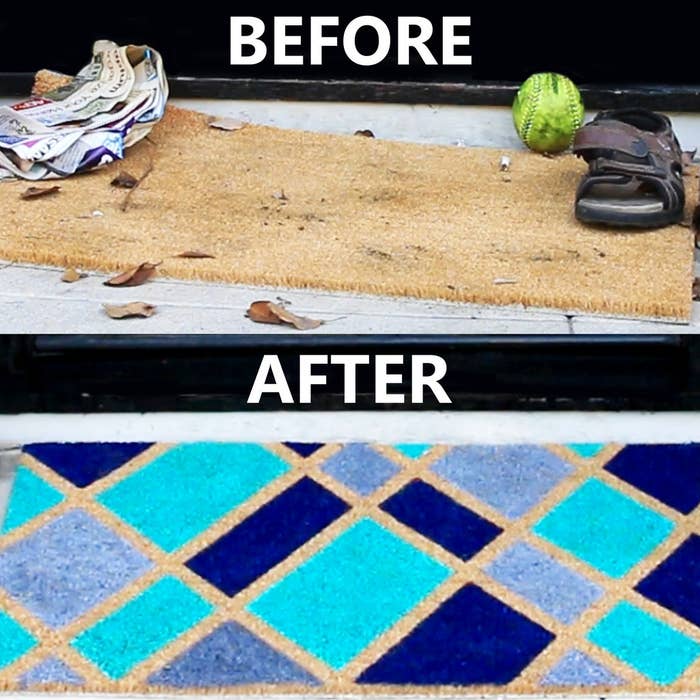 Here's what you'll need:
For a Geometric Mat
- Doormat
Optional (for a more complex design)
- Paper (tracing / printer)
Step 1: Add masking tape in a cool pattern.
Step 2: Paint between the lines.
Step 3: Pull the tape off and let it dry.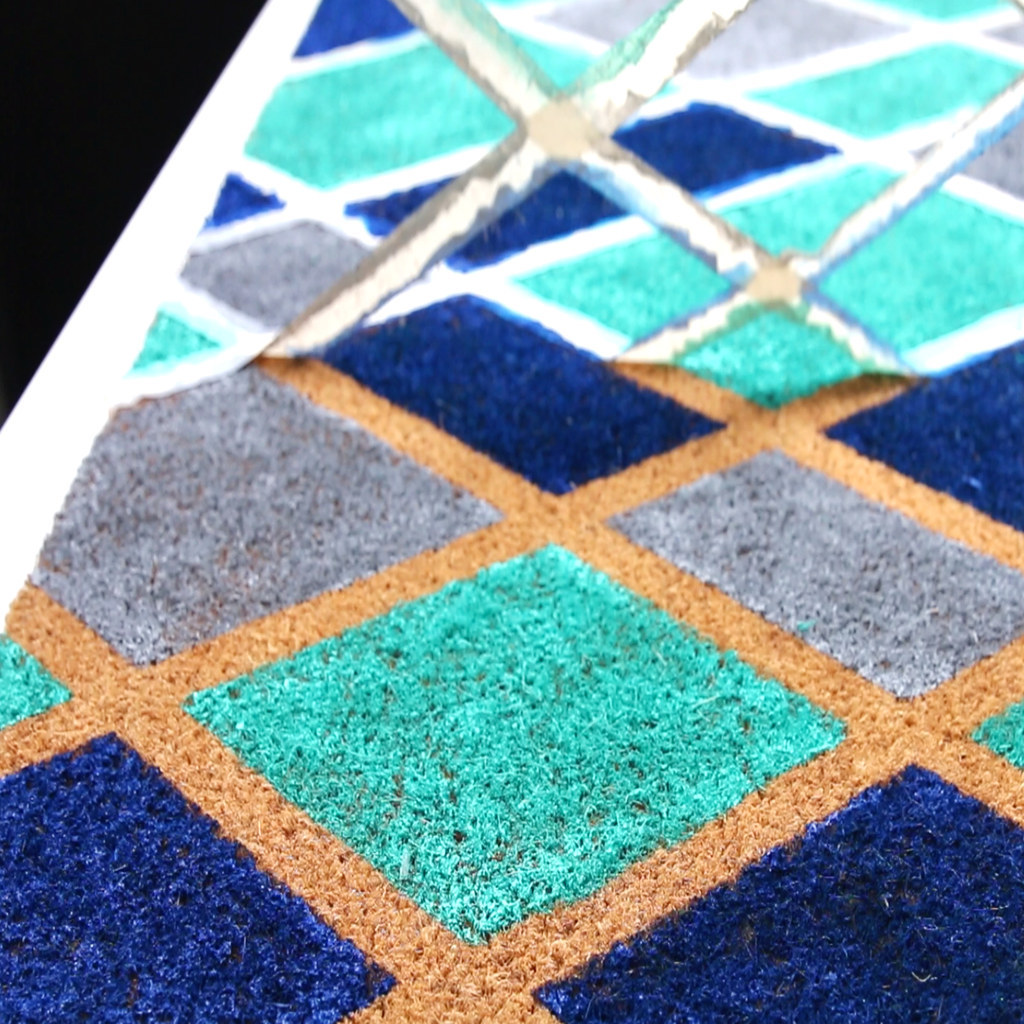 Voila!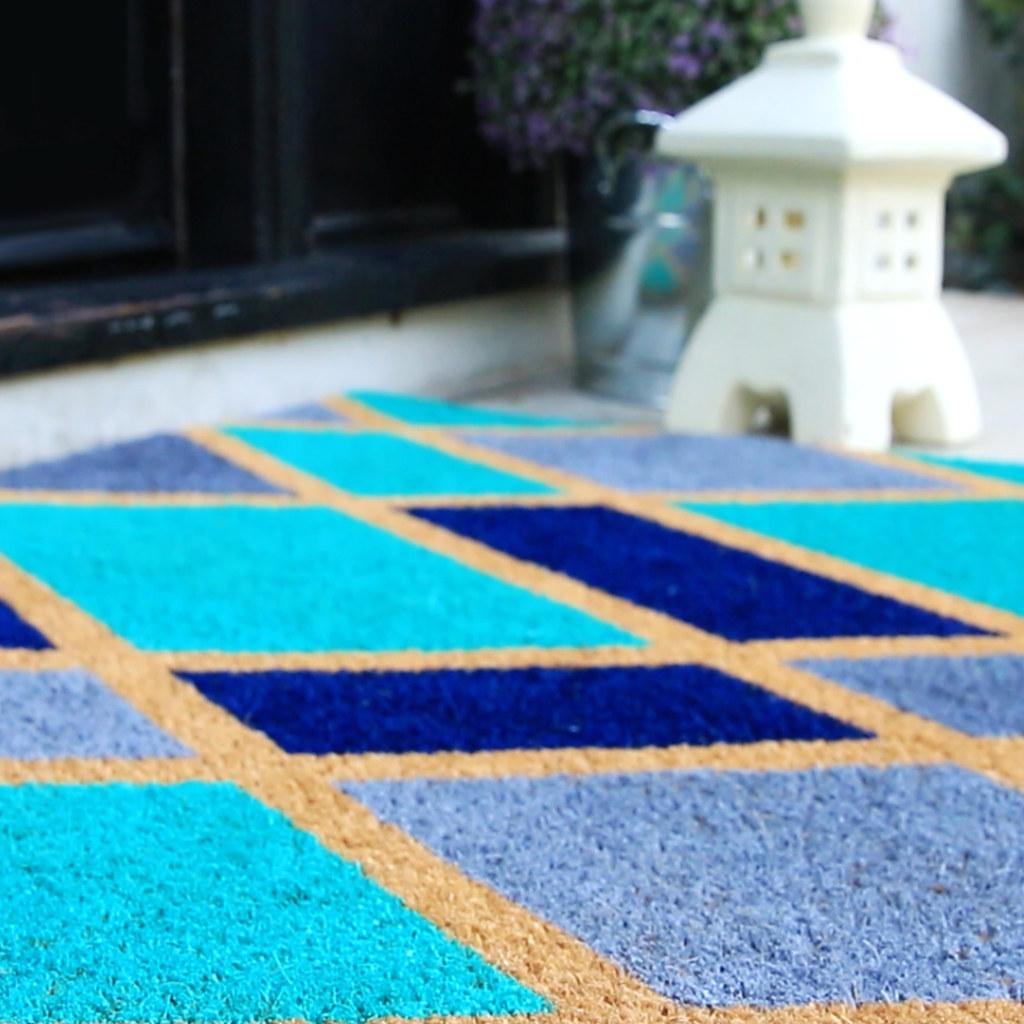 Want some clever writing on your mat? That's pretty easy, too.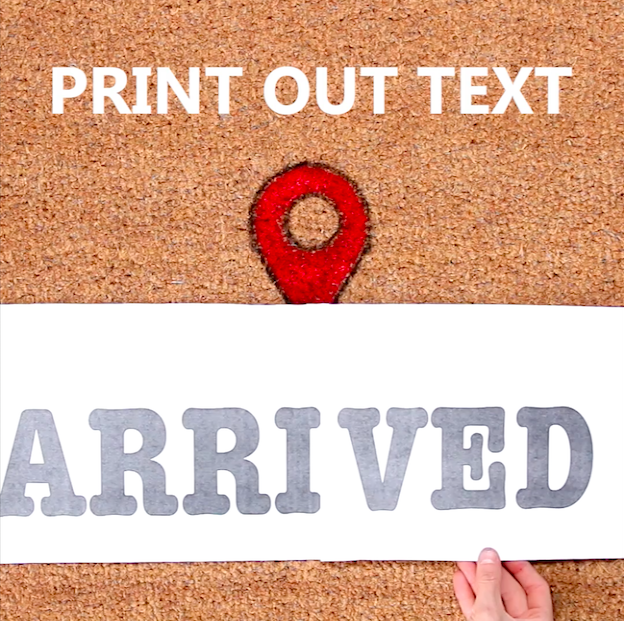 Use pins to hold the paper in place while you cut out the inside of the letters.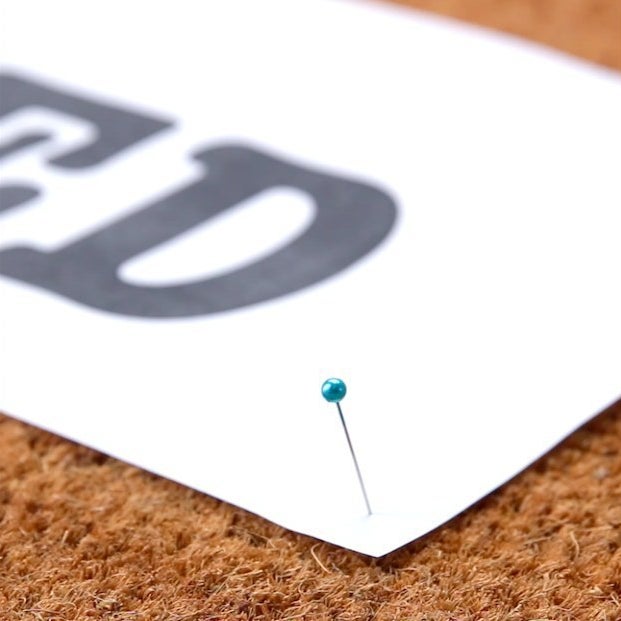 Bascially, you're just creating your own stencil. Then use a marker to trace inside.
Remove the pins and paper, paint inside the letters, and you're good to go!
For this design, we also added some thin white lines to give that ~3D Map~ effect.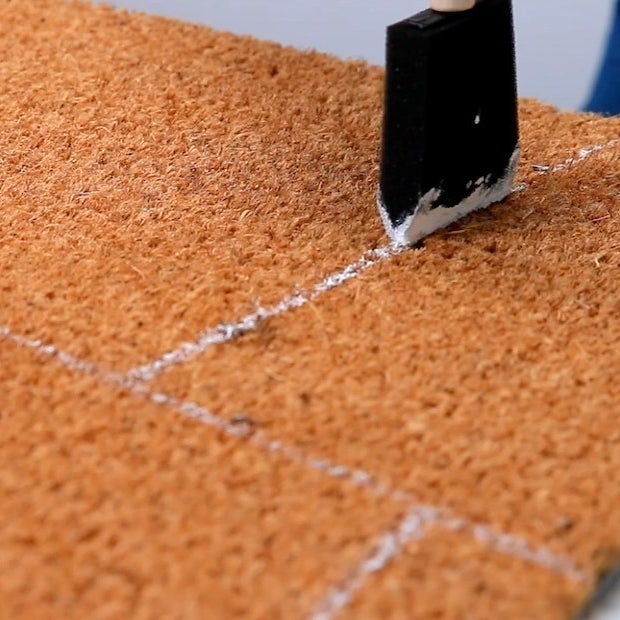 If you'd rather have more organic shapes, all you need is to make a similar stencil with regular or tracing paper.
Then, just trace and paint!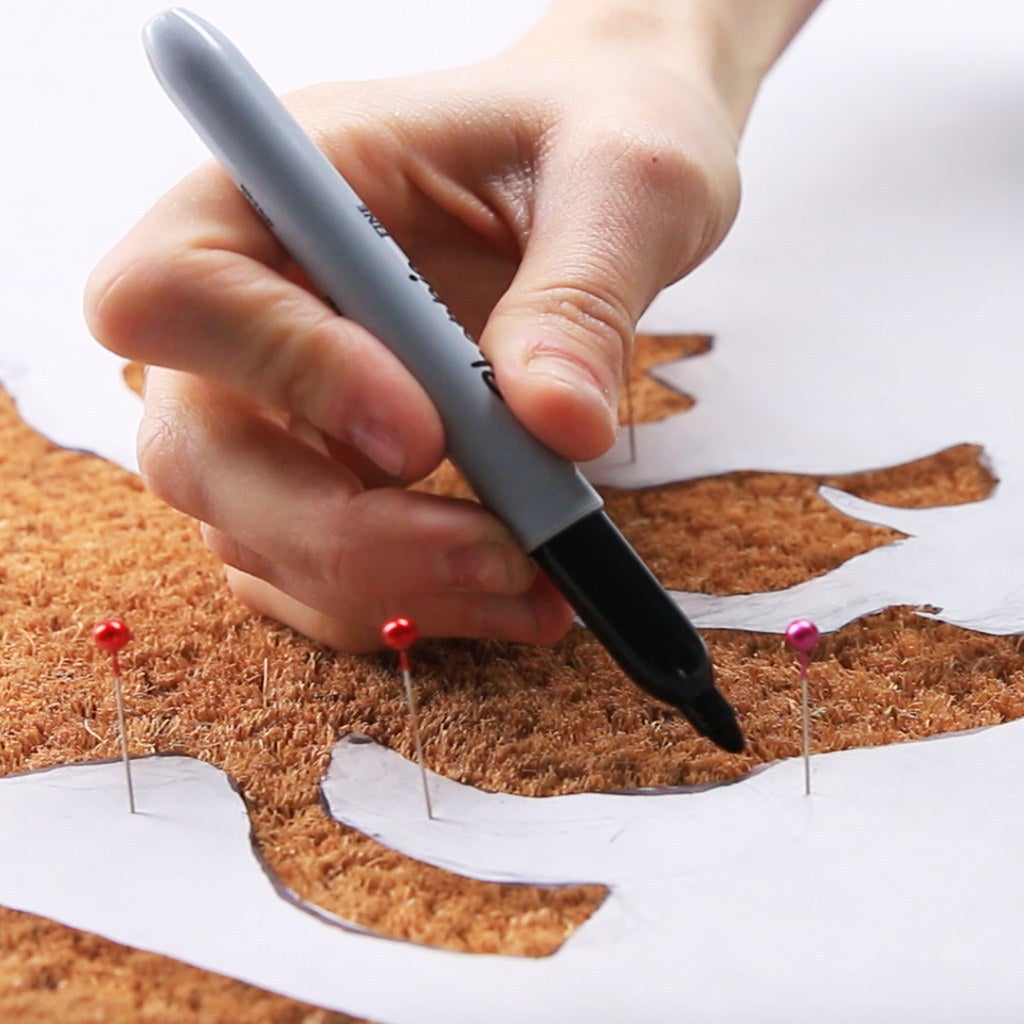 And there you go!