This is Majlinda Kelmendi of Kosovo, who just won her nation's first-ever Olympic medal. (Oh yeah, and she won the GOLD.)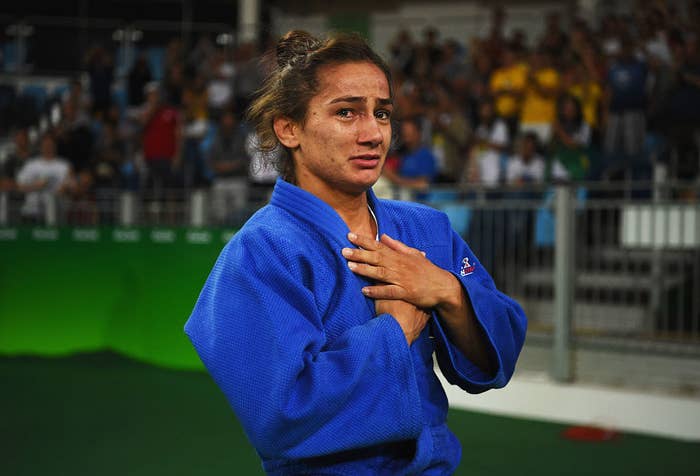 Kelmendi (in blue) beat out Italy's Odette Giuffrida on Sunday during their women's 52-kilogram judo contest gold-medal match.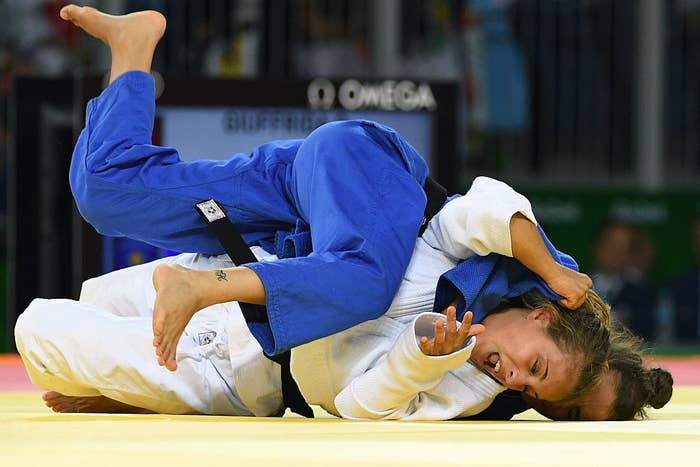 In an emotional ceremony, Kelmendi received the gold medal from International Olympics Committee President Thomas Bach.
And she, understandably, had no shortage of reactions.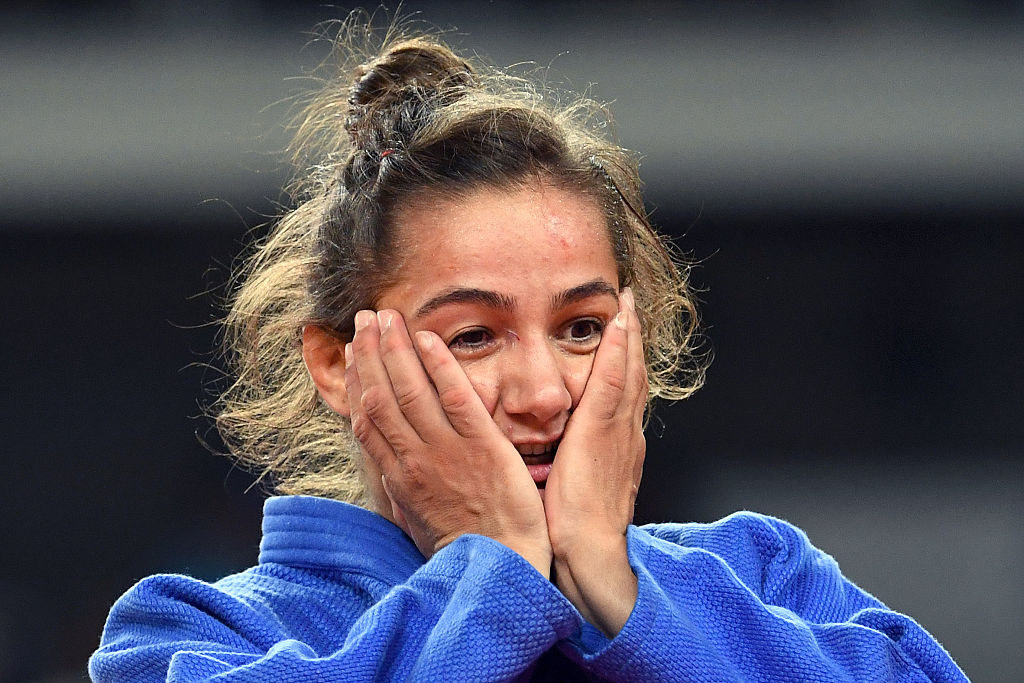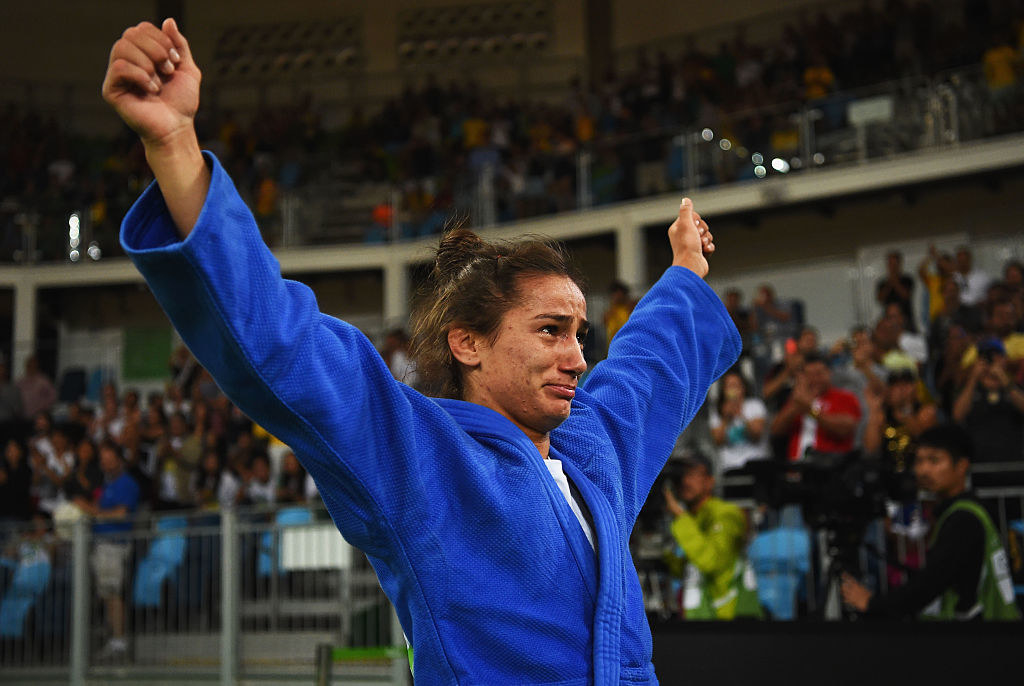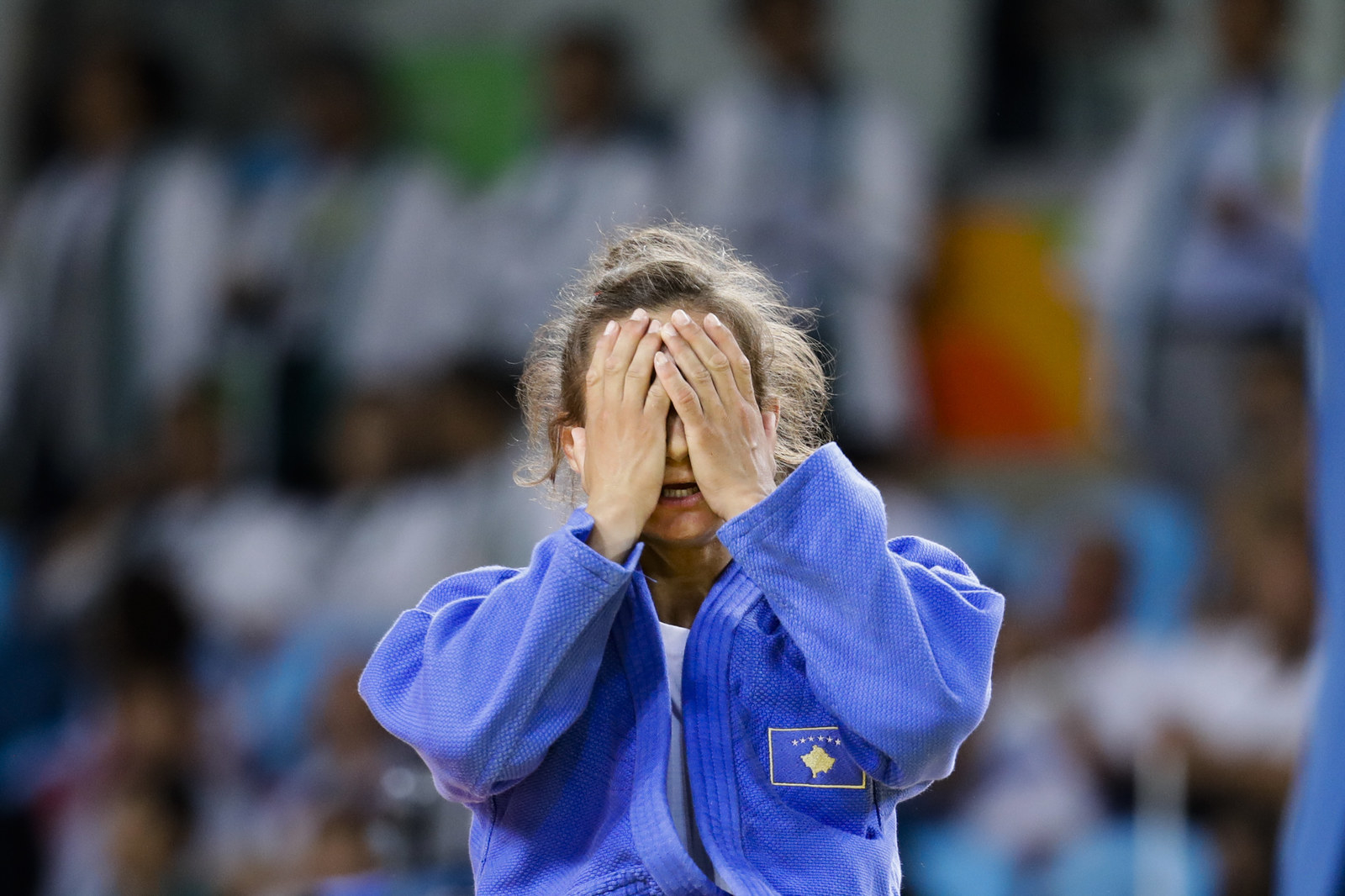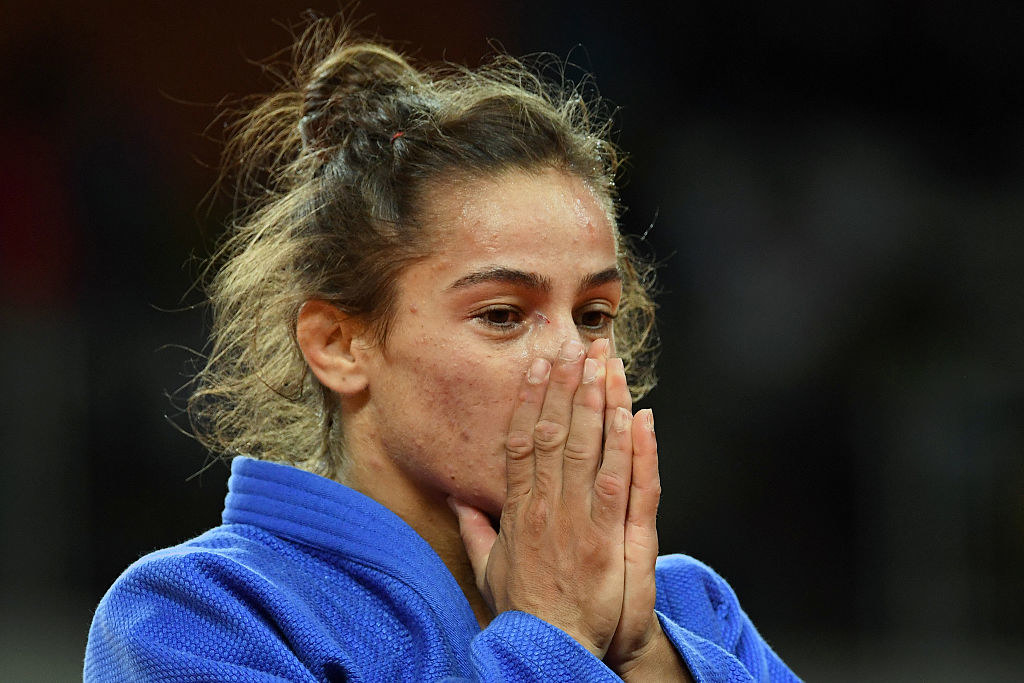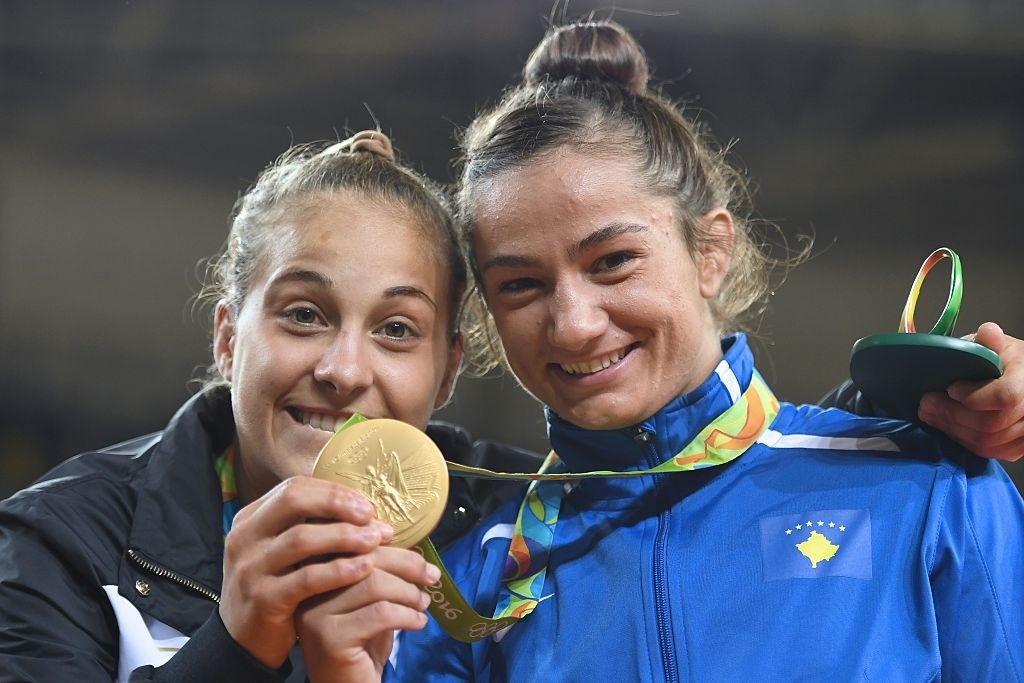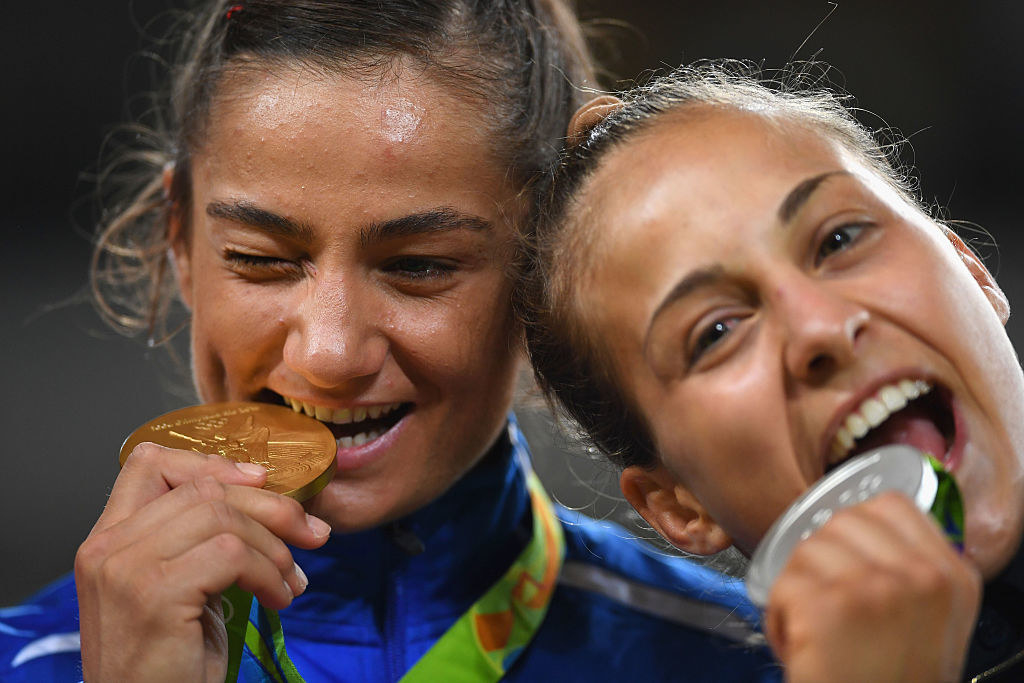 Italy's Odette Giuffrida took home the silver medal, and Japan's Misato Nakamura and Russia's Natalia Kuziutina came in bronze.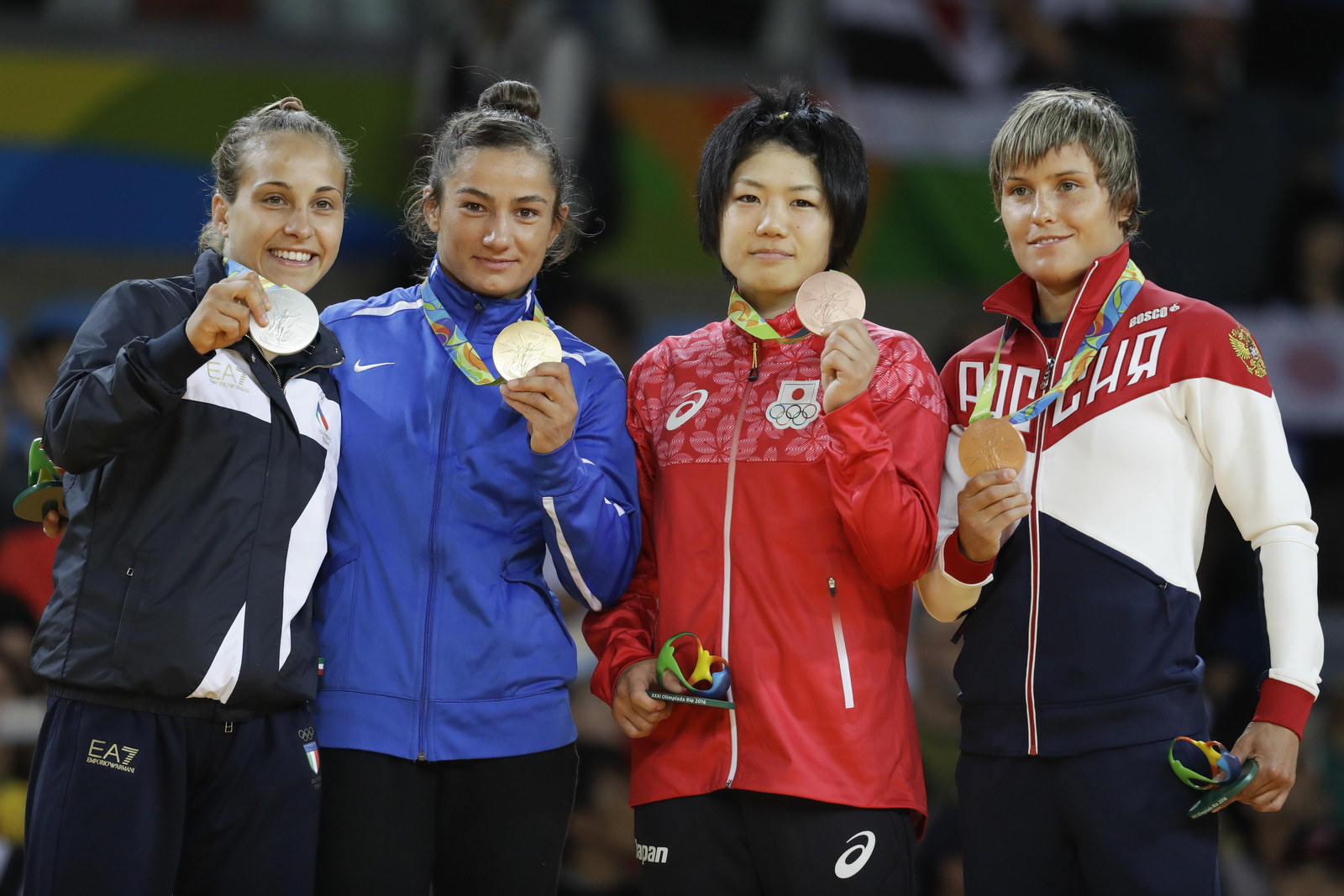 Congrats, Majilinda!