Ovens are wonderful things, because cookies.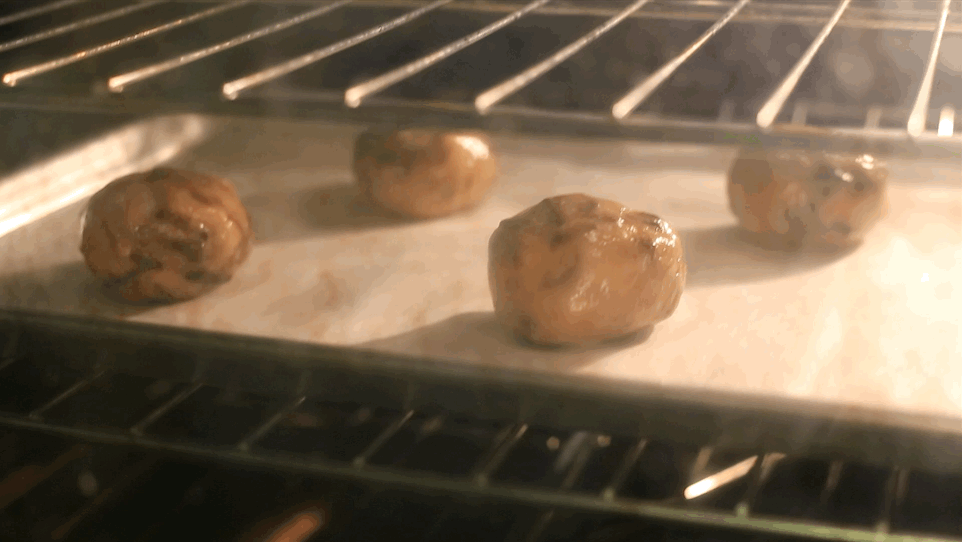 But did you know that the bottom drawer of your oven actually serves a purpose???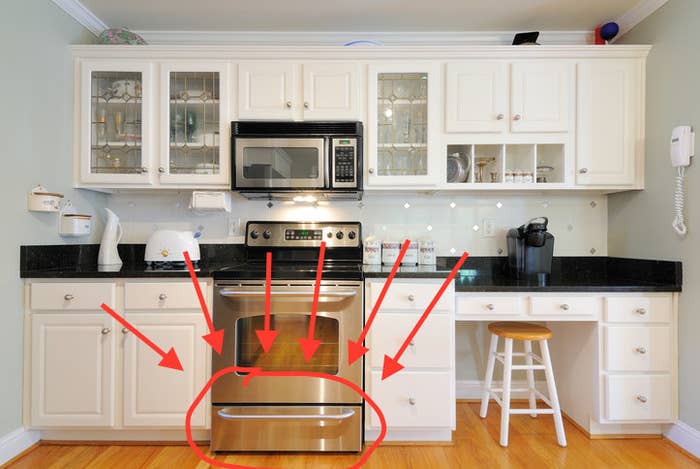 Yes, that drawer you probably use to store your baking sheets and pans.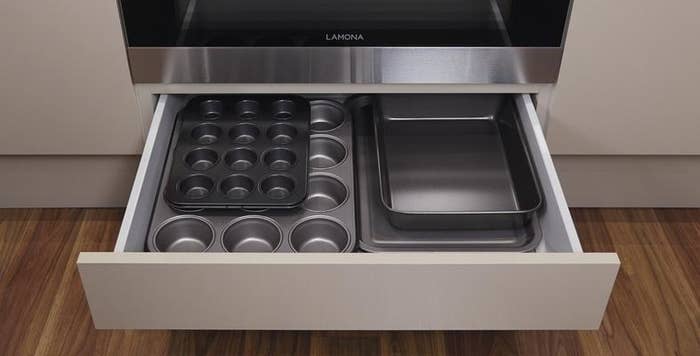 BEHOLD: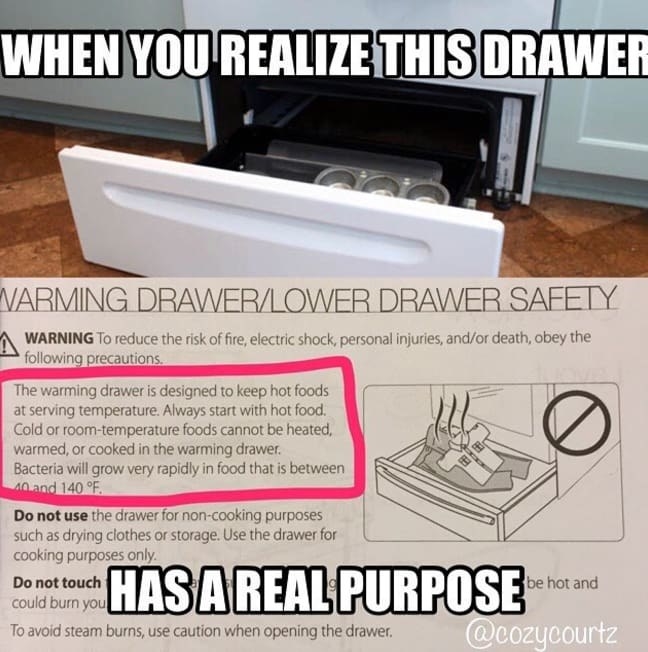 Yup, some ovens use that space as a "warming drawer" that keeps your food nice and hot until you're ready to eat or serve it.
Not every oven has a warming drawer, though.
So check your manual before you stash your DiGiorno's in there!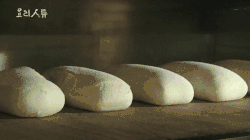 Oops. Something went wrong. Please try again later
Looks like we are having a problem on the server.
Does your oven have a warming drawer?