Taylor Swift Had The Most Savage Response To Critics Of Her Latest Music Video
The old Taylor is dead, and the new Taylor officially gives zero fucks.
So, remember earlier this week when Taylor Swift released a first look at her "...Ready for It?" music video and appeared to be naked in one of the shots?
Well, as you might imagine, some of the reactions to it were a little less than chill:
Of course, others came to Taylor's defense:
Well, now that the video is officially out, Taylor herself called out the haters with three iconic photos on her Instagram Story.
First she was all, "It truly warms my heart that ppl had so much to say about this bodysuit," and I was like, "OMG, I AM LIVING FOR THIS."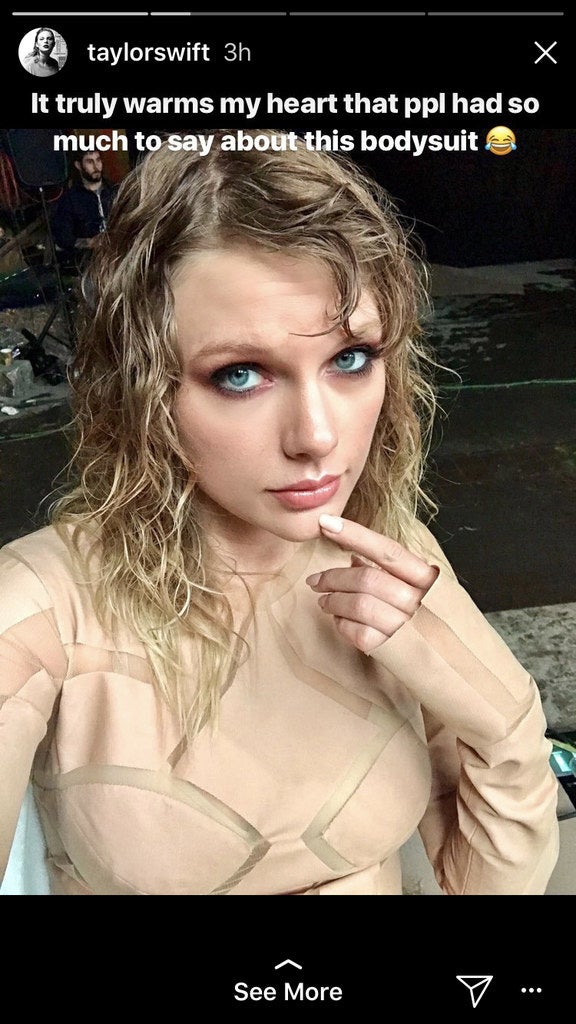 It was nothing short of *iconic*.
Moral of the story: The new Taylor simply just doesn't have a single fuck to give anymore, and that's the best Taylor of all.