Oprah Showed Us How She Filmed This "In-Person" Interview With Barack Obama, And We're Living In The Future
"We should've done this in outer space."
This week, Oprah released a new interview with former president Barack Obama for the latest episode of The Oprah Conversation on Apple TV+.
The hourlong conversation, which is available to watch for free on AppleTV+ this month, appeared to be a cozy in-person fireside chat...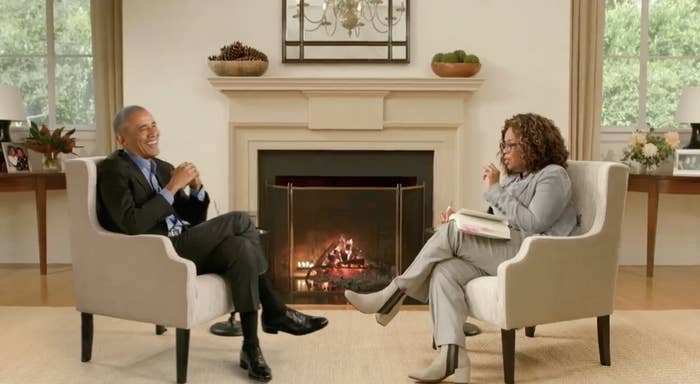 ...except they weren't actually sitting in the same room at all! It was 100% green screen magic:
Due to social distancing, Obama was in Washington, DC, while Oprah filmed in California...
Oprah credits Drew Barrymore with the inspiration behind this "miracle technology" — in September, Drew held this virtual interview on The Drew Barrymore Show with her former Charlie's Angels costars Lucy Liu and Cameron Diaz.
If you told me this was real footsies and not green screen footsies, I would 100% believe you!