What's better than hanging out with Milo Ventimiglia? Hanging out with Milo Ventimiglia AND a bunch of adorable puppies.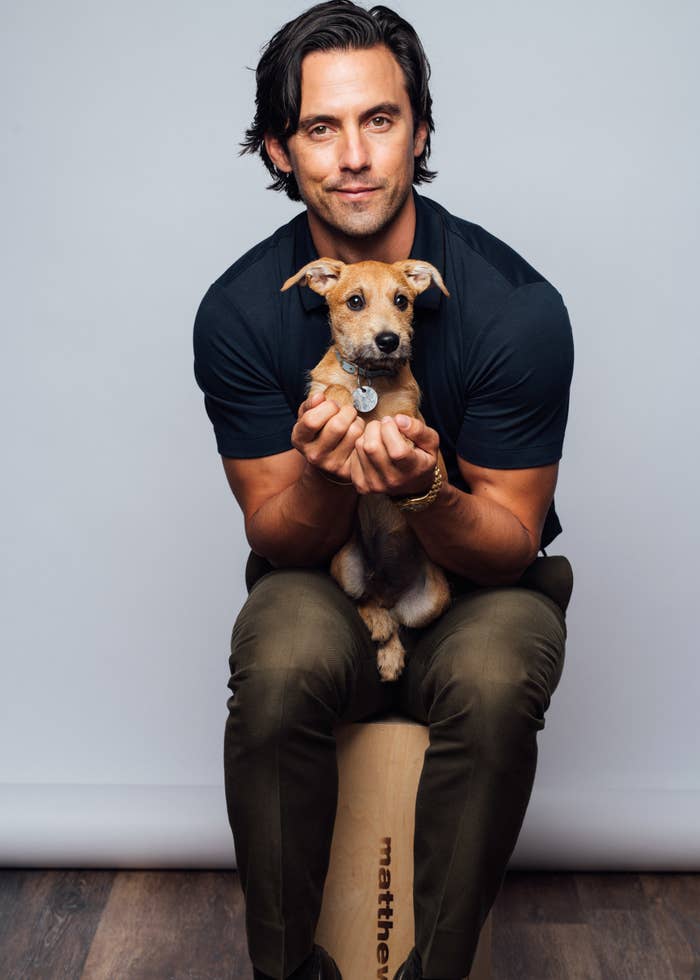 He shared his favorite Jess and Rory moment from Gilmore Girls...
...and then he weighed in on the ~ultimate~ Gilmore Girls debate. Does Rory belong with Dean, Jess, or Logan?
He dished about the important stuff when it comes to Jack Pearson on This Is Us...his favorite facial hair look:
And he also talked about anything and everything in between!
Can't get enough of Milo? Be sure to check him out in The Art of Racing in the Rain, in theaters now.