2.
This now-iconic shot of Timmy, Greta, Florence, and Meryl snacking on some Wendy's fries in costume: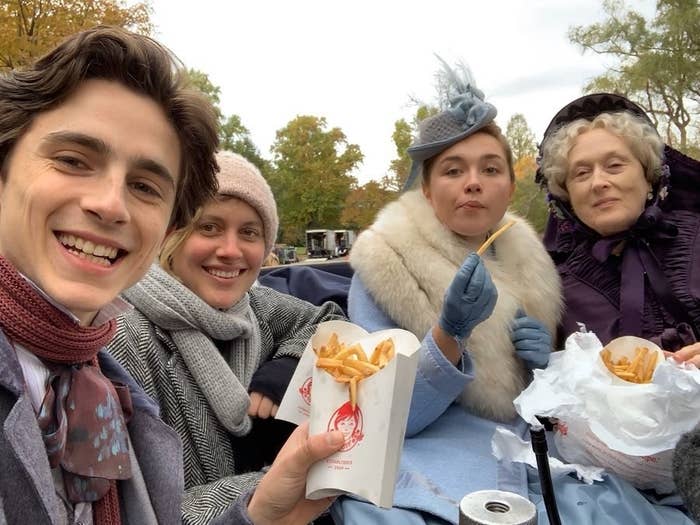 3.
These funny faces — made funnier because they're in costume — from Florence Pugh aka Amy and Dash Barber (who plays Fred Vaughn)…
5.
This quick (and apparently very cold) lunch break during Meg's wedding:
6.
This deep-in-thought pic of our Jo, the one and only Saoirse Ronan, with Greta Gerwig:
7.
This pic of Emma Watson aka Meg, who revealed her secret to staying warm on the super-cold set — heat pads in her hands:
10.
This very cute shot of Timothée and Emma: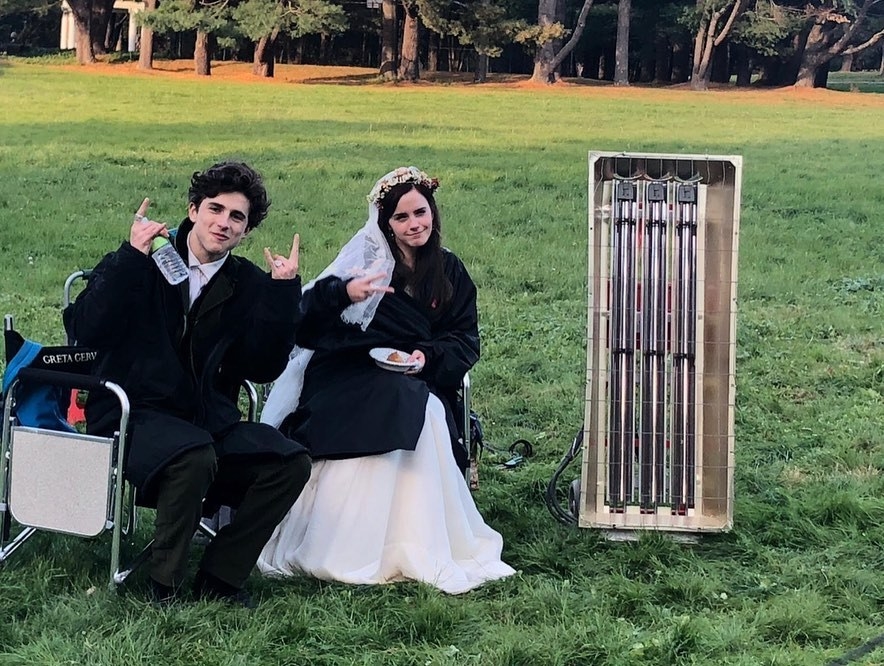 13.
This shot of Louis Garrel (aka Professor Bhaer) with James and a very 1800s-style smart phone: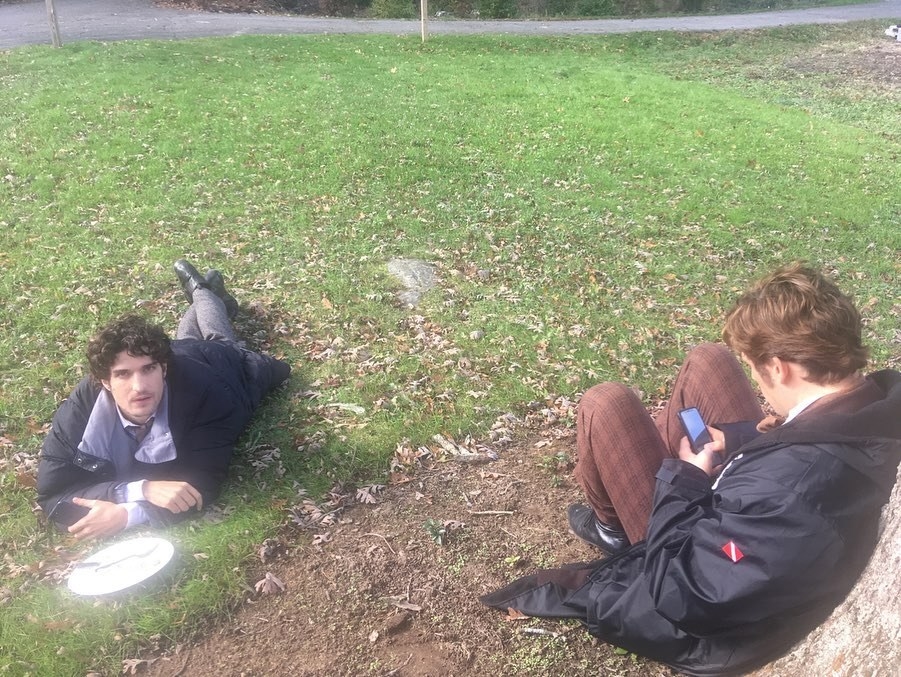 14.
This handsome shot of Louis and Timothée: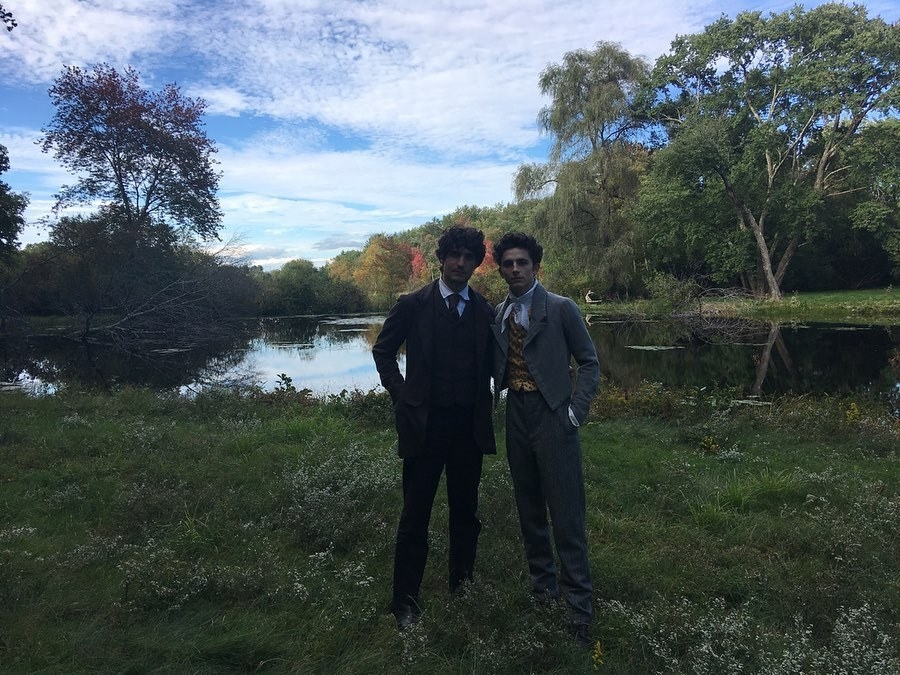 15.
And this bonus shot of Laura Dern and Saoirse doing press at Louisa May Alcott's house that I had to include because it was too darn precious: