Note: This list includes both tweets of Lindsay's and tweets that she has liked.
1.
Batgirl in the upcoming Batgirl...
2.
...or Poison Ivy instead: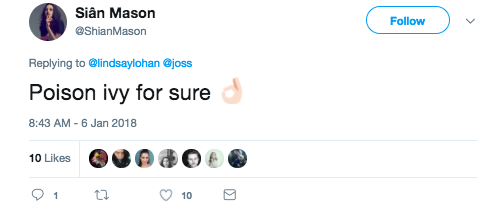 3.
The new woke Valerie Cherish on The Comeback: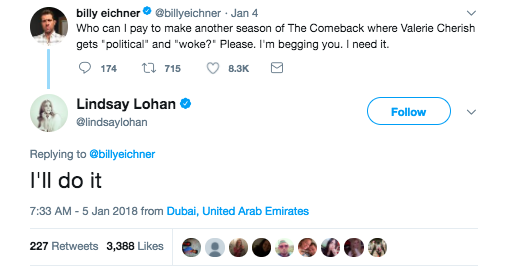 4.
A Mean Girls 2 with Emma Stone:
5.
Roles in Freakier Friday and Herbie Loaded Even More:
6.
Red Sonja in Red Sonja? (IDK!!!)
7.
The opportunity to shine bright and far in Life Size 2: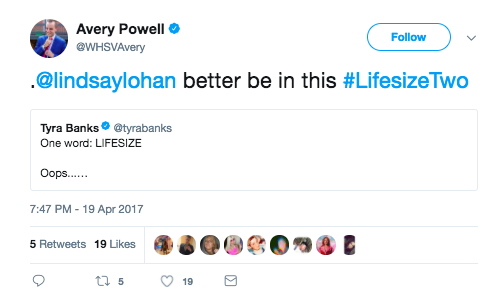 8.
Daughter of Dina Lohan on the Real Housewives franchise: