Meghan Markle Absolutely Slayed Her First Official Speech As A Duchess In Fiji
She spoke about her financial struggles growing up and the importance of educating girls.
Her Royal Highness The Duchess of Sussex, the artist formerly known as Meghan Markle, has spoken publicly for the first time on behalf of the Commonwealth and wow, did she nail it.
Meghan presented a speech in Fiji where she announced two new grants for Fiji National University and the University of the South Pacific which will help empower their female staff.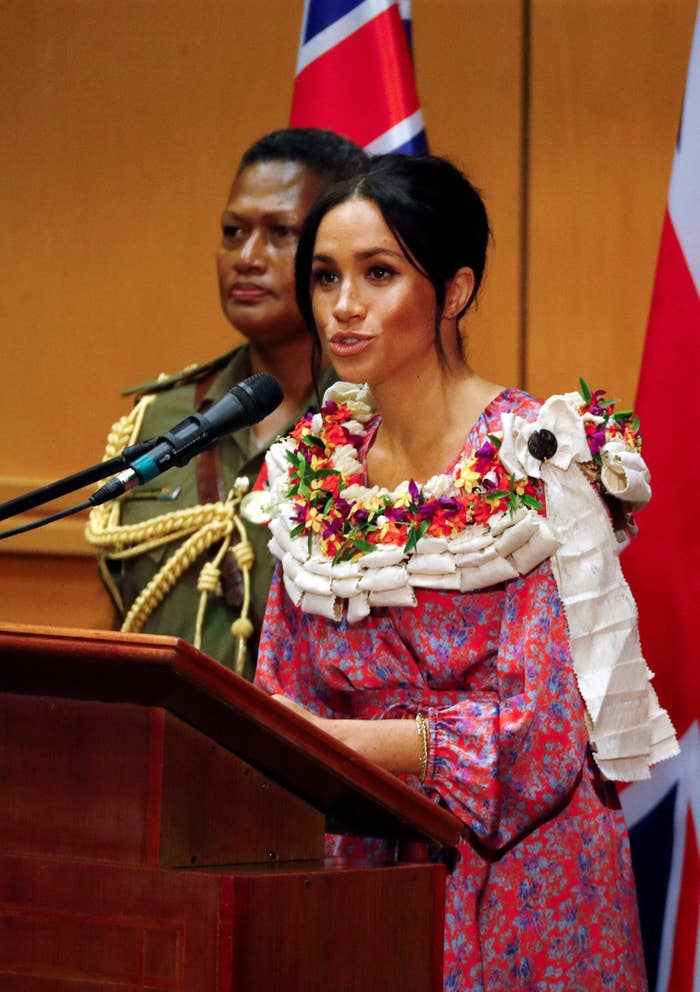 The money will help the universities run workshops specifically to educate women in developing countries like those in the South Pacific.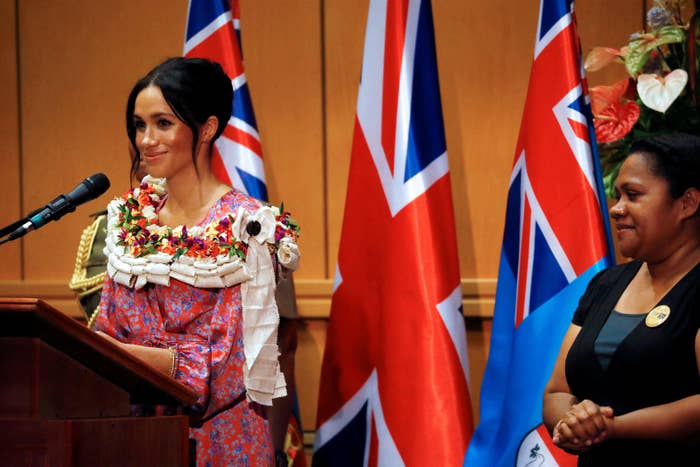 Wearing a locally-made tapa barkcloth and frangipanis in her hair as a nod to her hosts, the duchess opened up about the hard time she had while growing up in the US.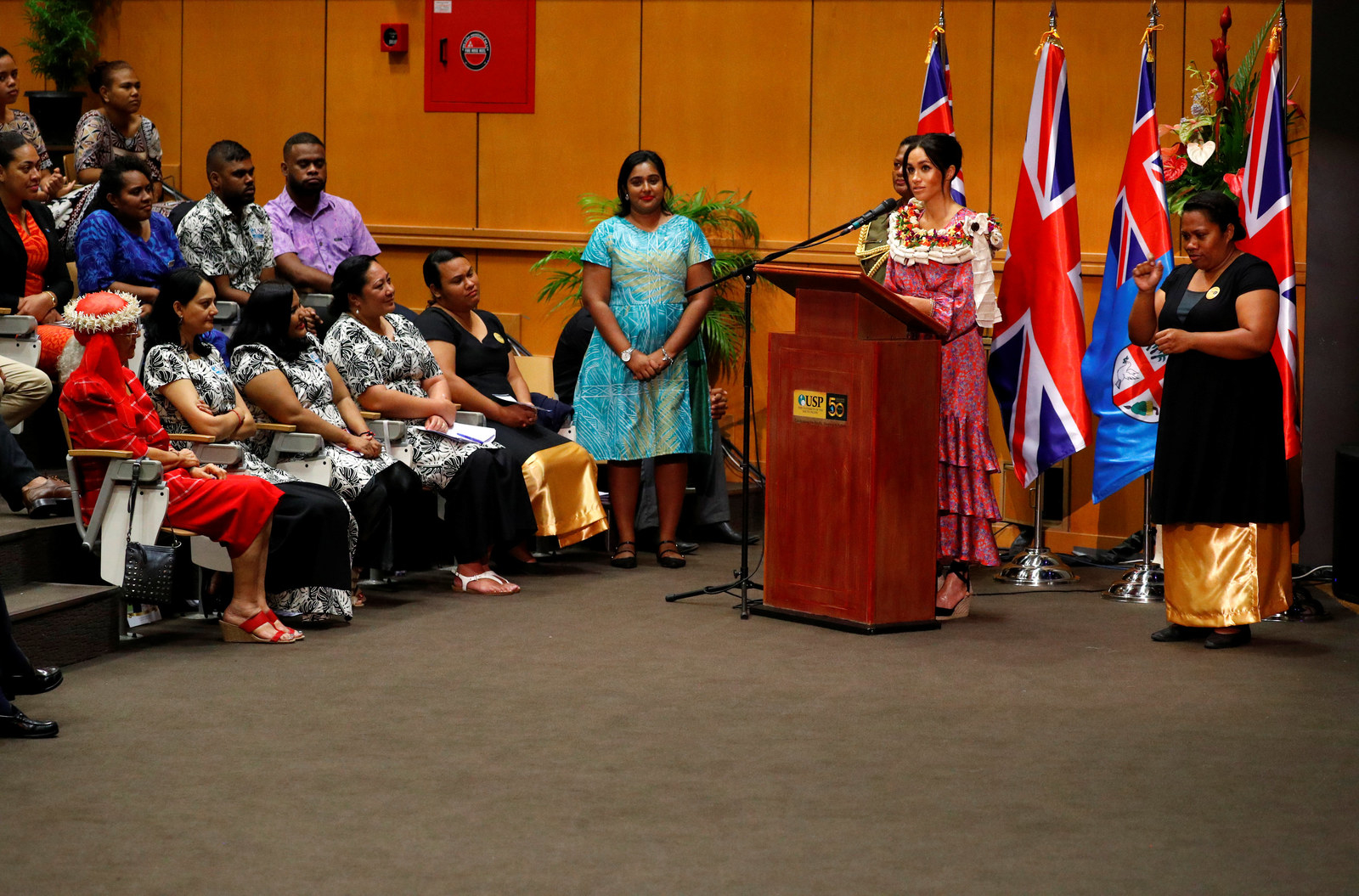 As Prince Harry looked on (adoringly as per usual) she said it was only due to financial aid and hard work that she was able to graduate from Illinois' North Western University.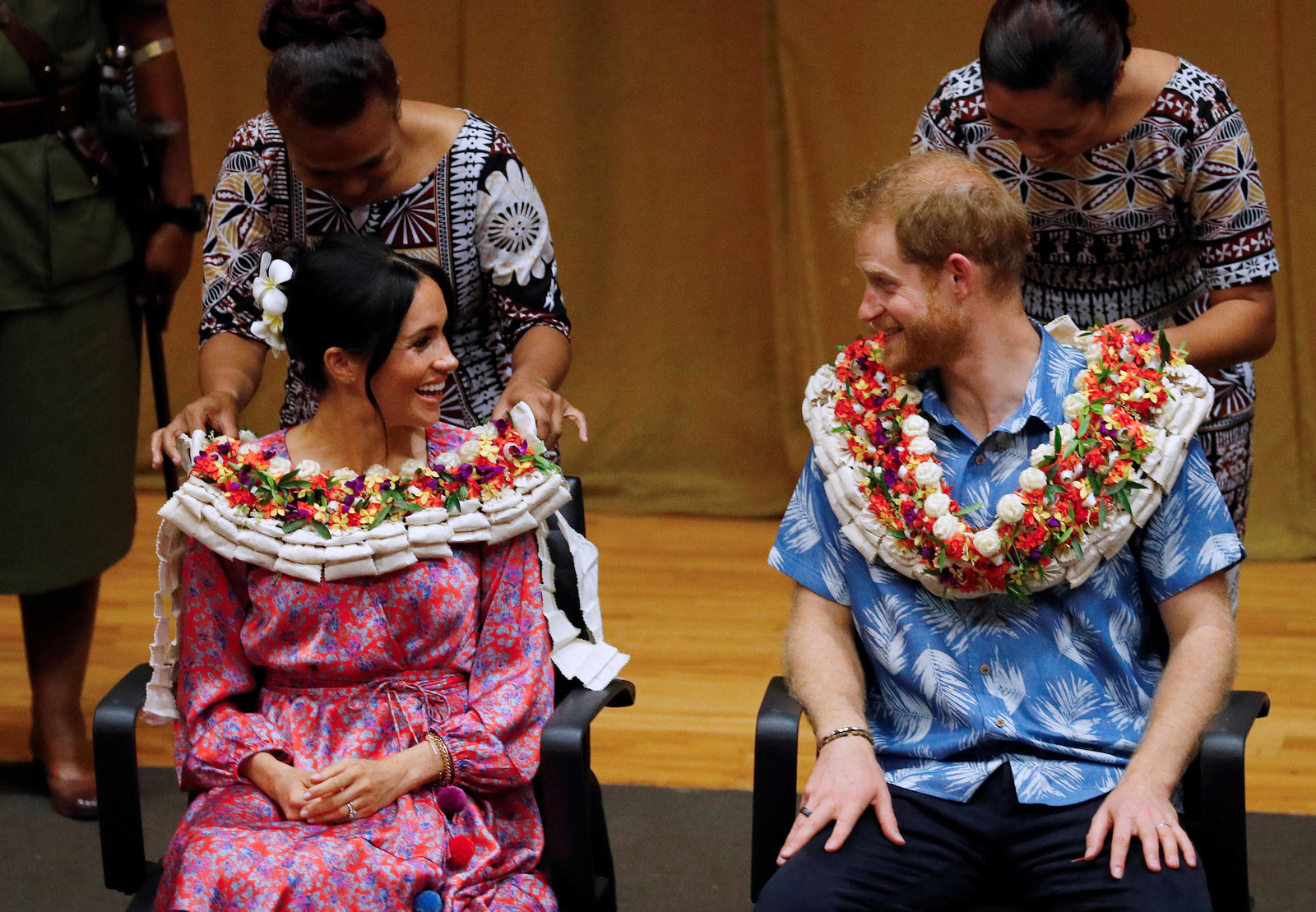 After dropping some unprecedented realness for a high-ranking member of the royal family, Meghan then mingled with some little fans.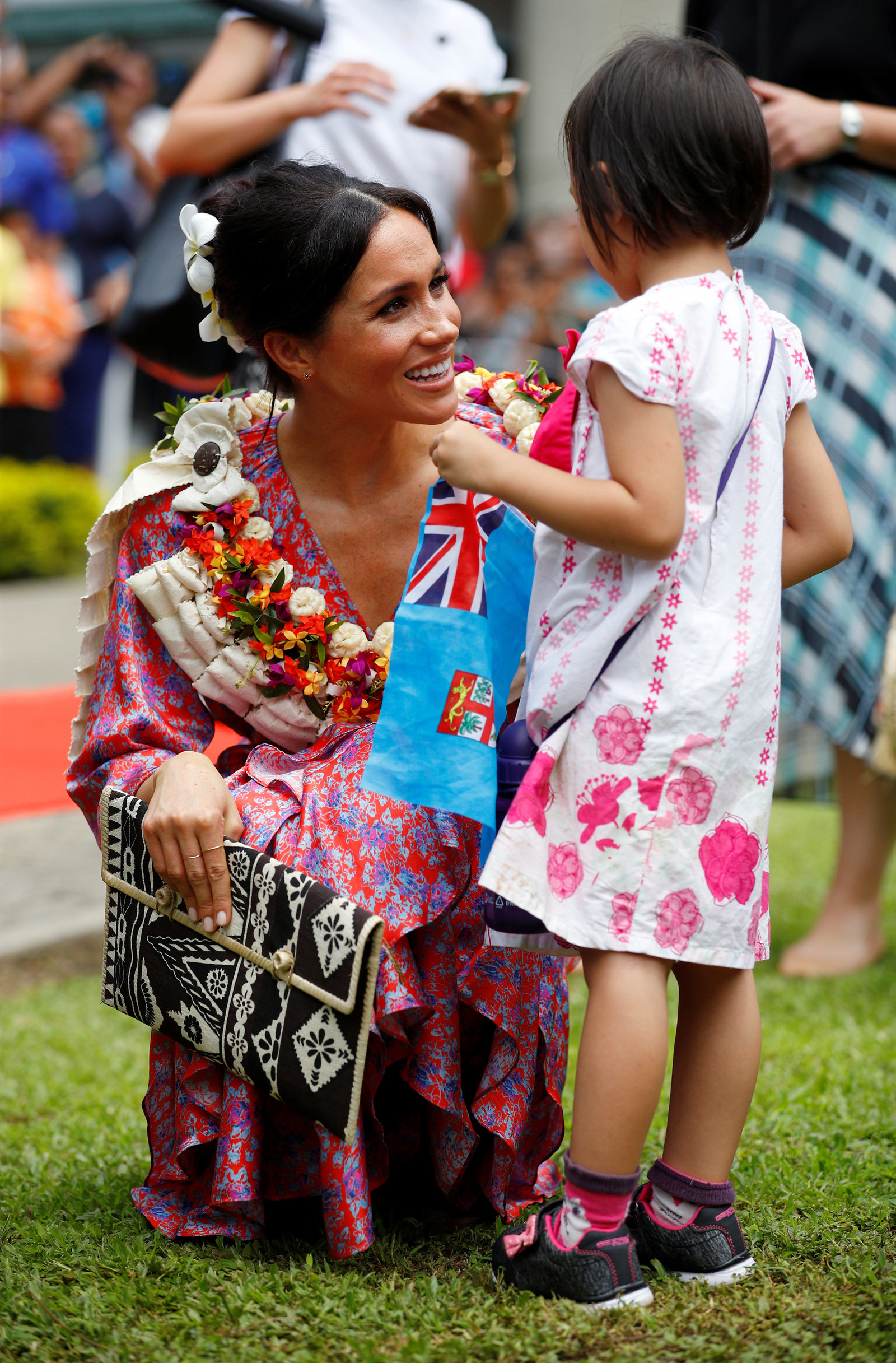 Was captivated by some grown-up fans.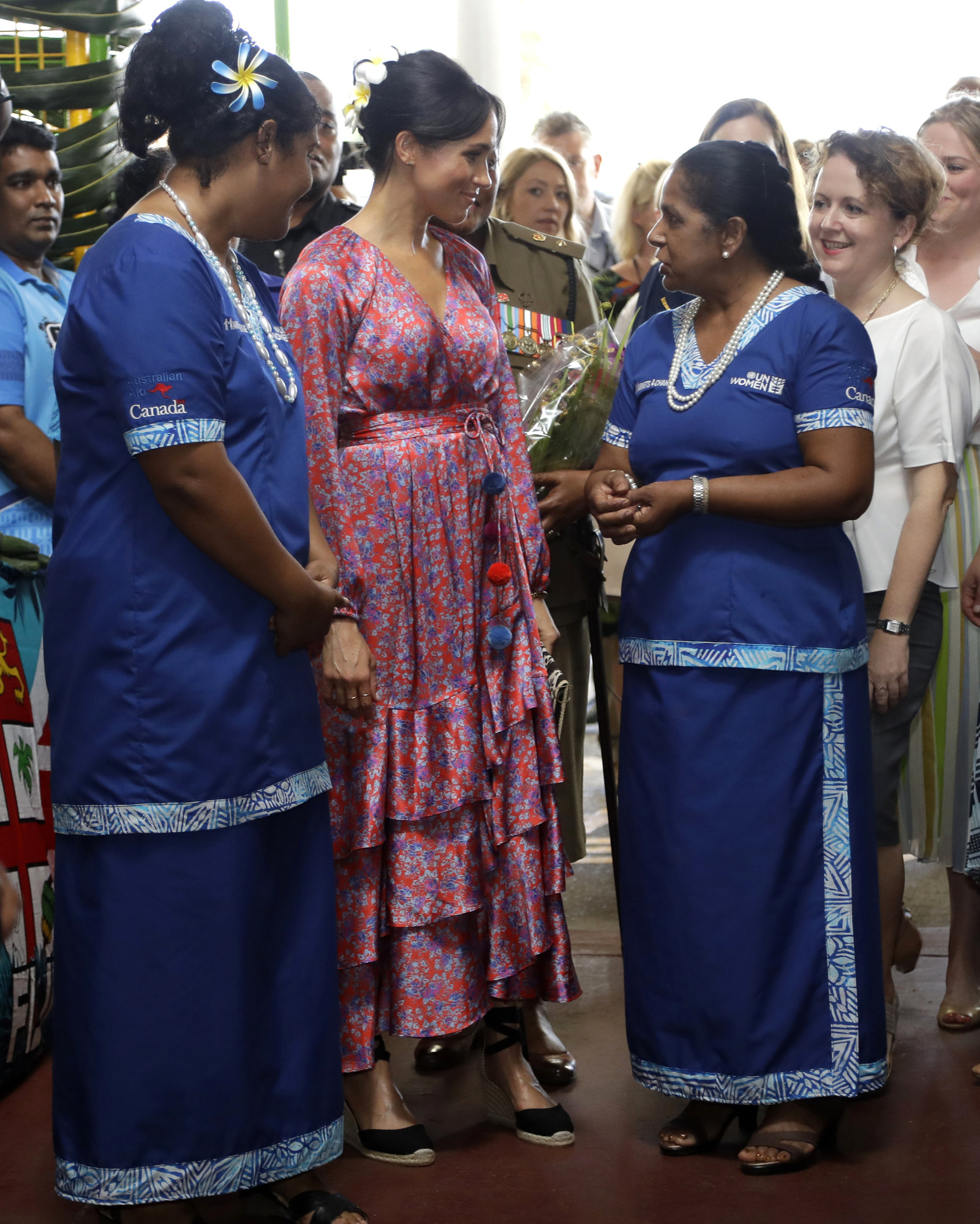 And loved the dedication of these cheeky admirers.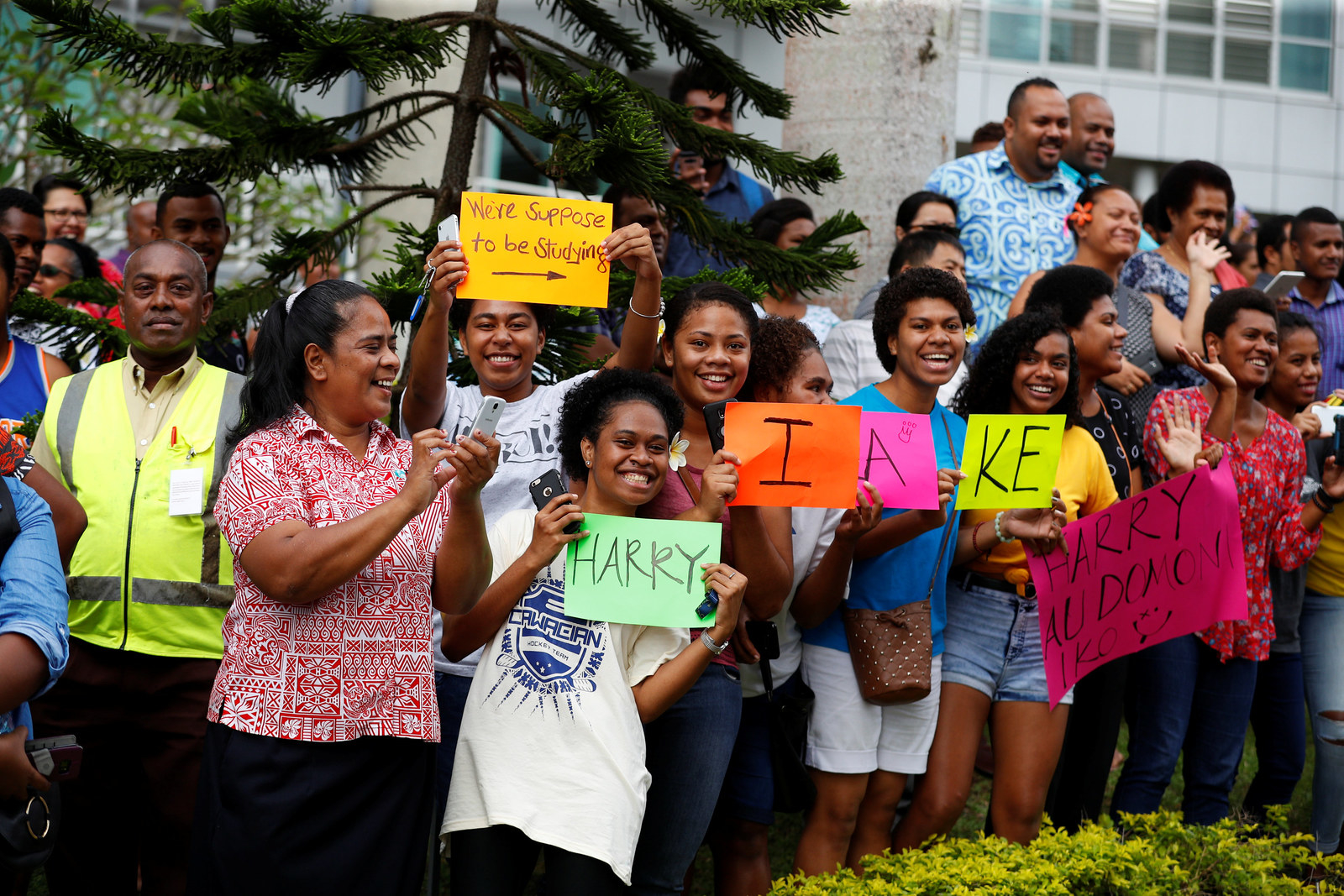 Especially this one.