Meghan Markle Is Definitely Pregnant And Wore A Ball Gown And Diamonds To Make Sure You Know
Not all heroes wear capes, they also accessorise with diamonds and amazing highlighter.
Bula from Fiji where Prince Harry and Meghan are now touring.
The weather wasn't very welcoming last night but it did nothing to dampen the spirits of the 15,000 locals who turned out to say "oh hey" to the duke and duchess.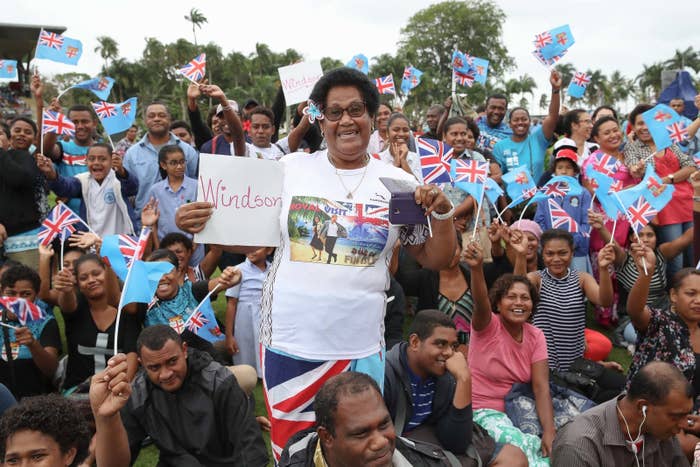 Due to a number of official functions being held in their honour, the royal couple had to dress the fuck up and have not disappointed.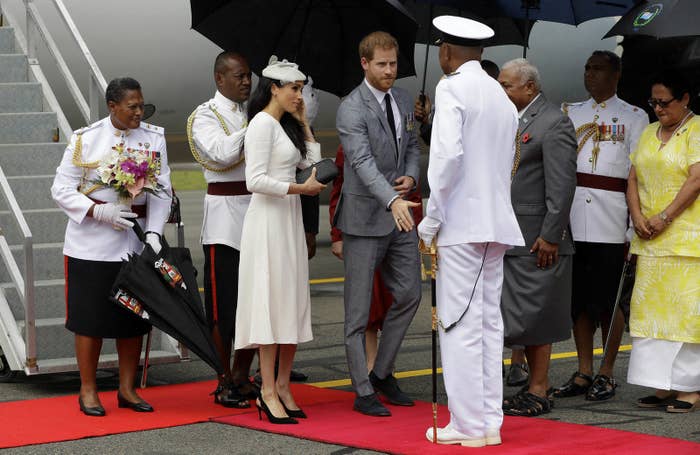 Meg was serving some Grace Kelly-level flawlessness in a fabulous dress by Australian label Zimmermann.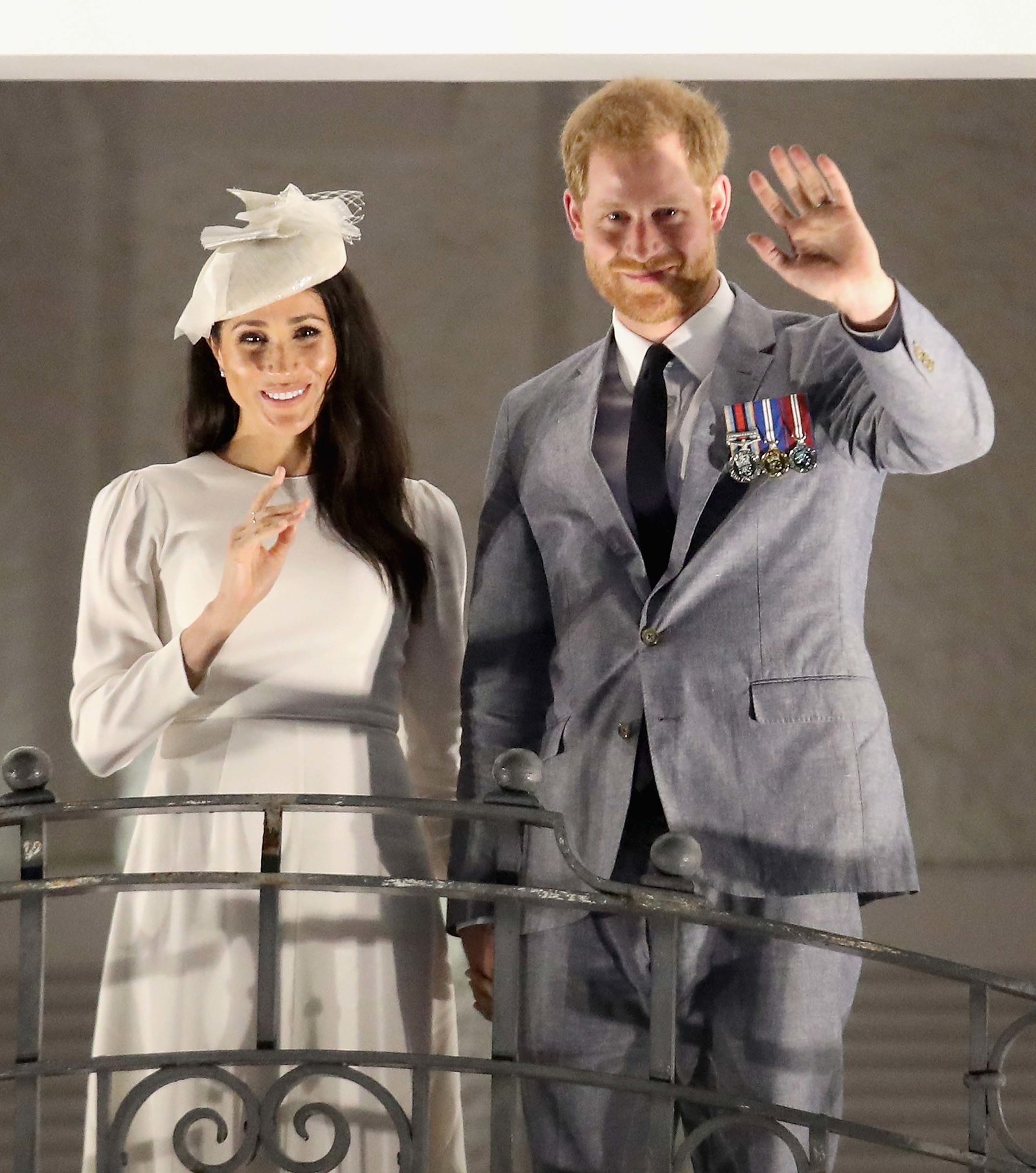 And Harry's blue suede shoes were pretty schmick too.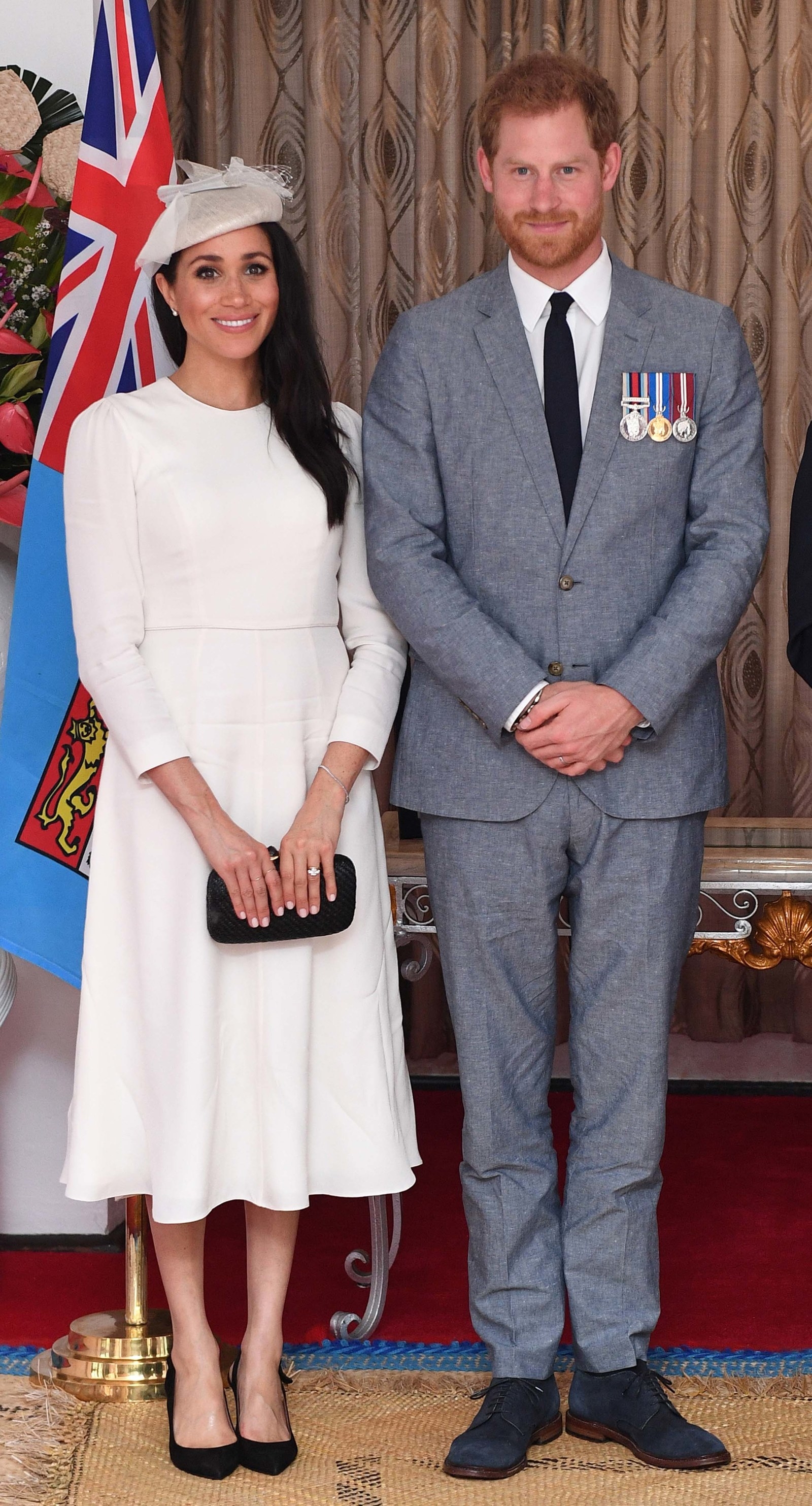 The couple then did a quick costume change for a state dinner where she debuted Baby Sussex™️.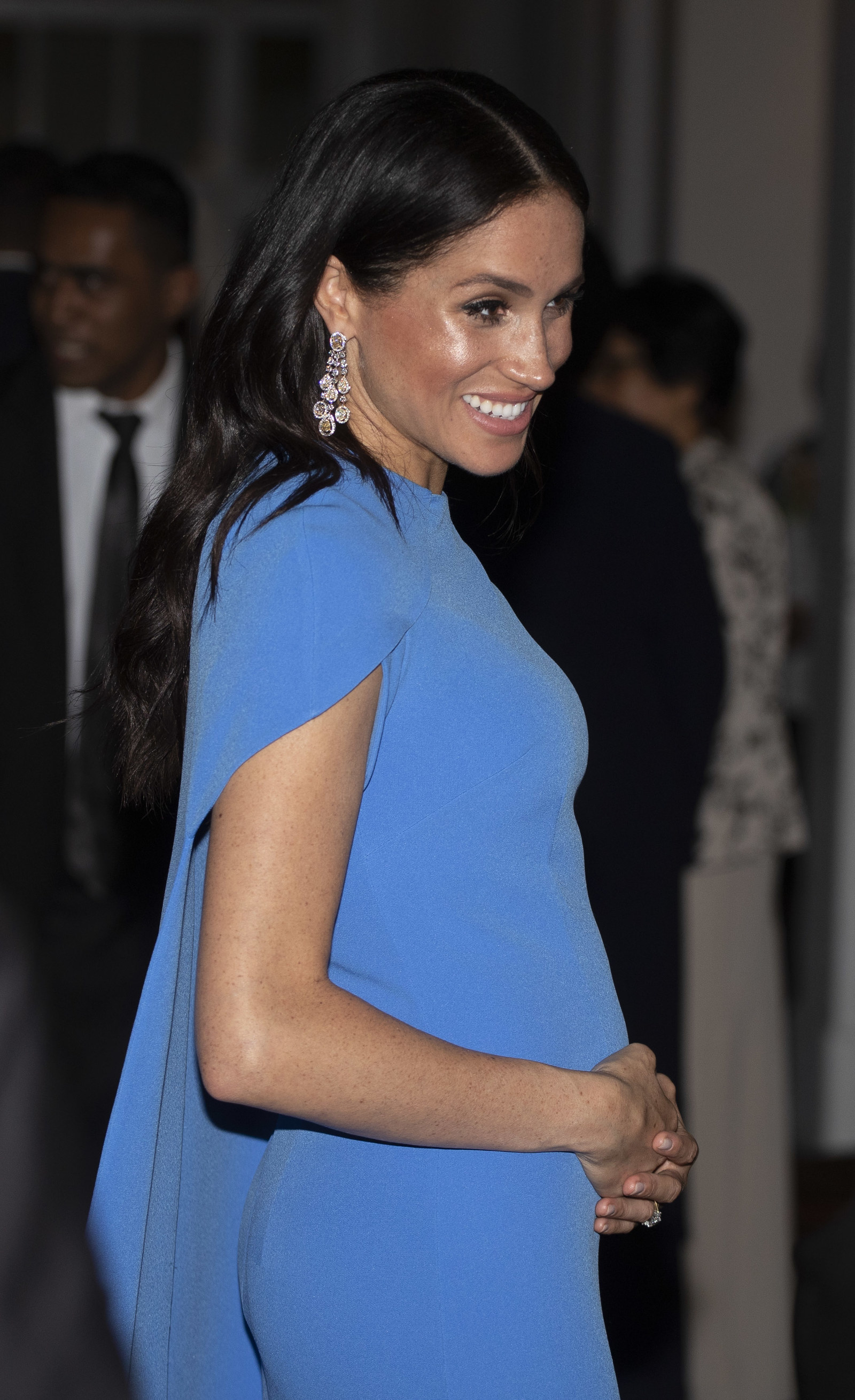 I mean just look at this. The cape, the gently placed hands, the colour of this frock by British brand Safiyaa.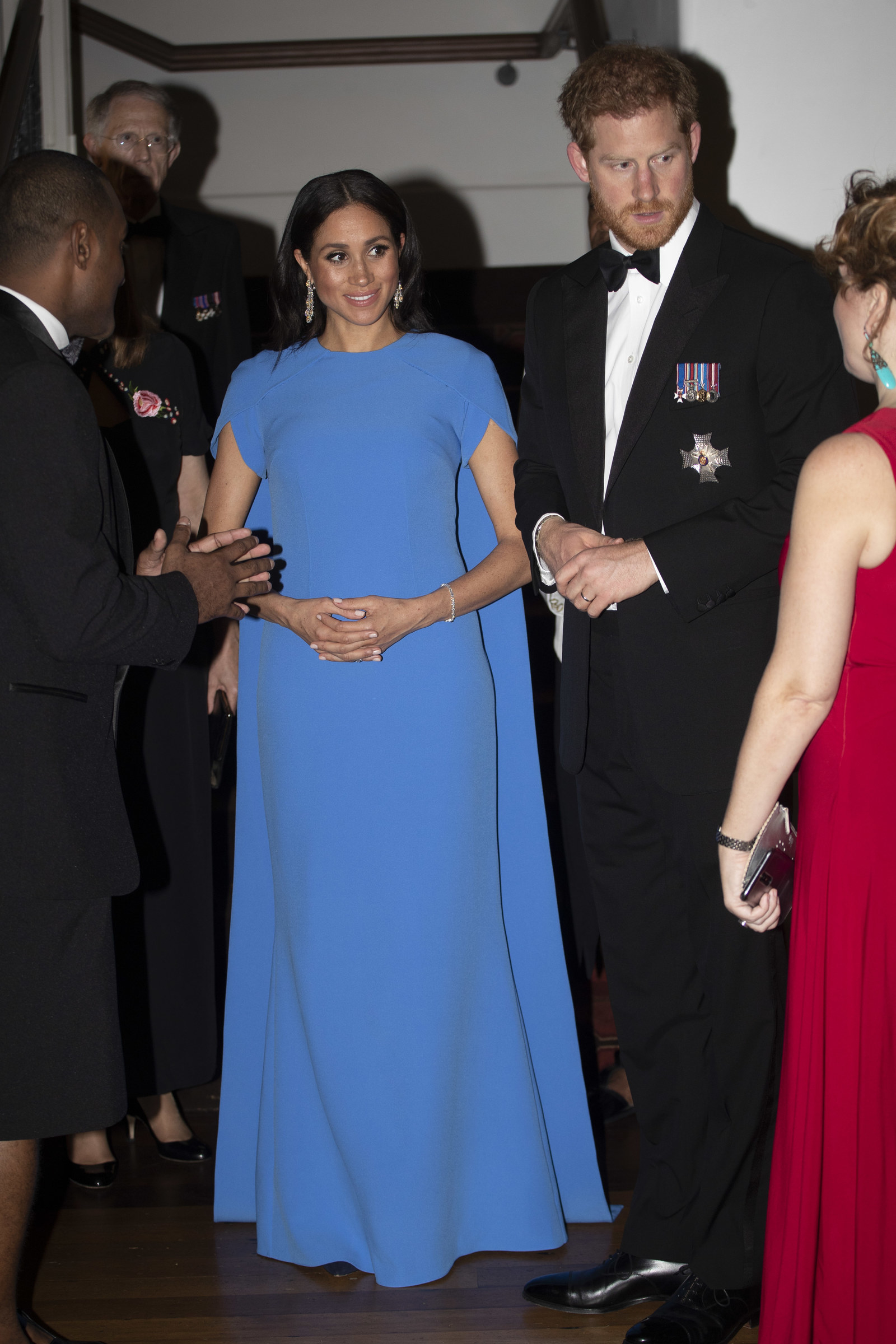 The diamonds, the expertly applied highlighter.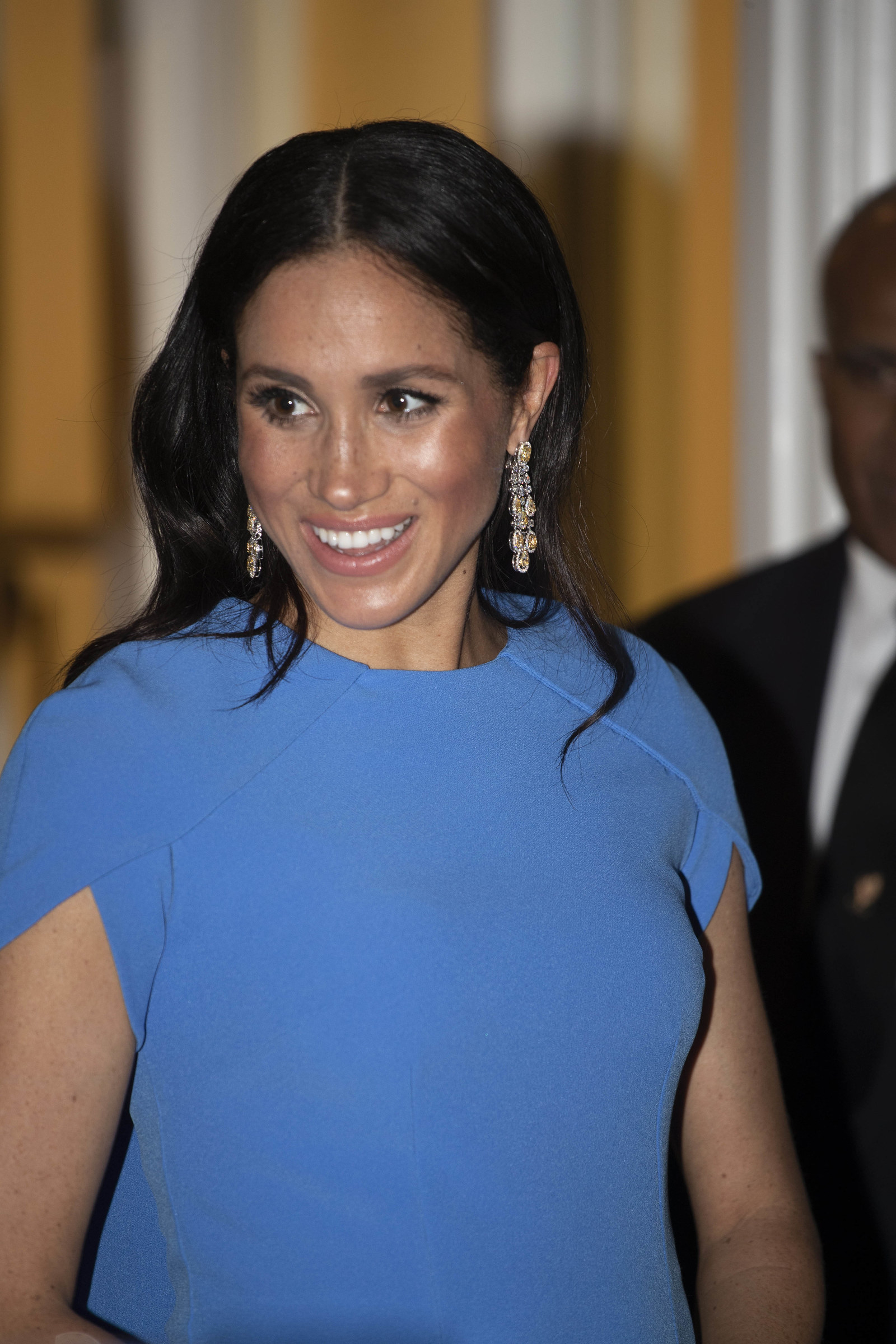 I could go on but I think Harry's look here seems like a good place to finish.