Here's Some Photos Of Meghan Markle's Dress That'll Make You Say It's Nice, It's Different, It's Unusual
The greatest honour an outfit can get in Australia.
As the great wordsmith Marshall Mathers once said, "Guess who's back, back again." Yes, Prince Harry and Meghan Markle have returned to Australia after a quick tour of the South Pacific.
The royal couple popped back to Sydney to attend the Australian Geographic Society Awards which honoured the highest conservation achievements made Down Under.
We also got a glimpse of Meghan who turned her style dial up to "bow down to your queen" levels of chic for the gala event in this beautiful Oscar de la Renta ballgown.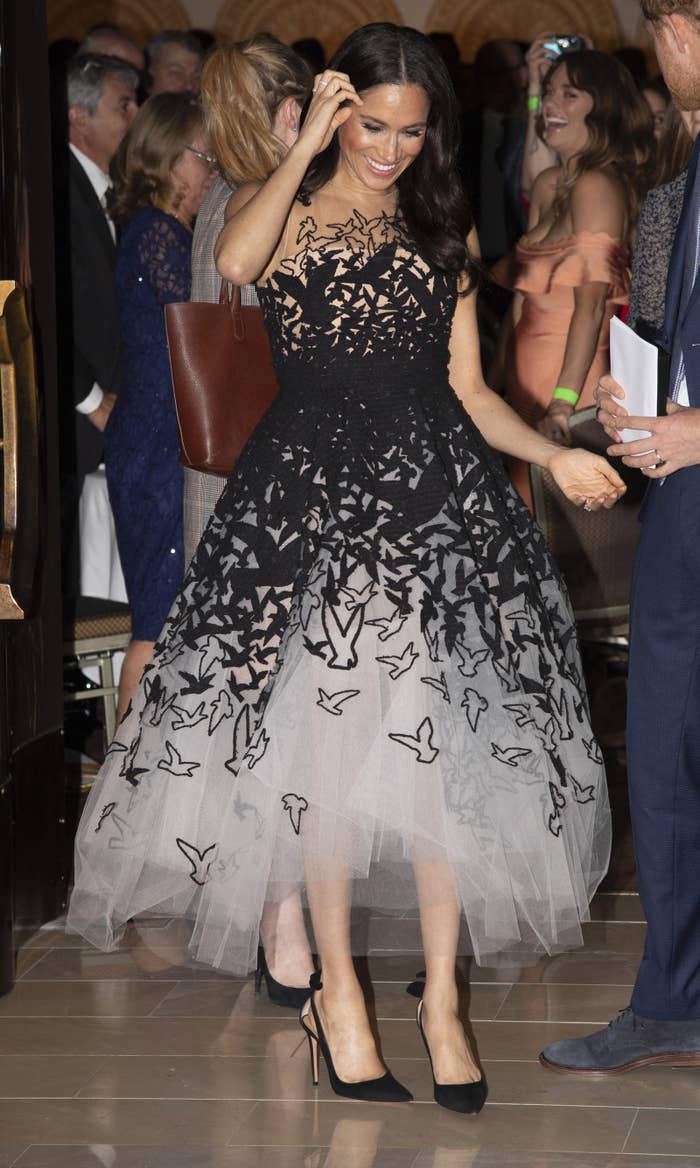 The white tulle frock was made with black bonded looped ribbon and featured birds that were made from tweed.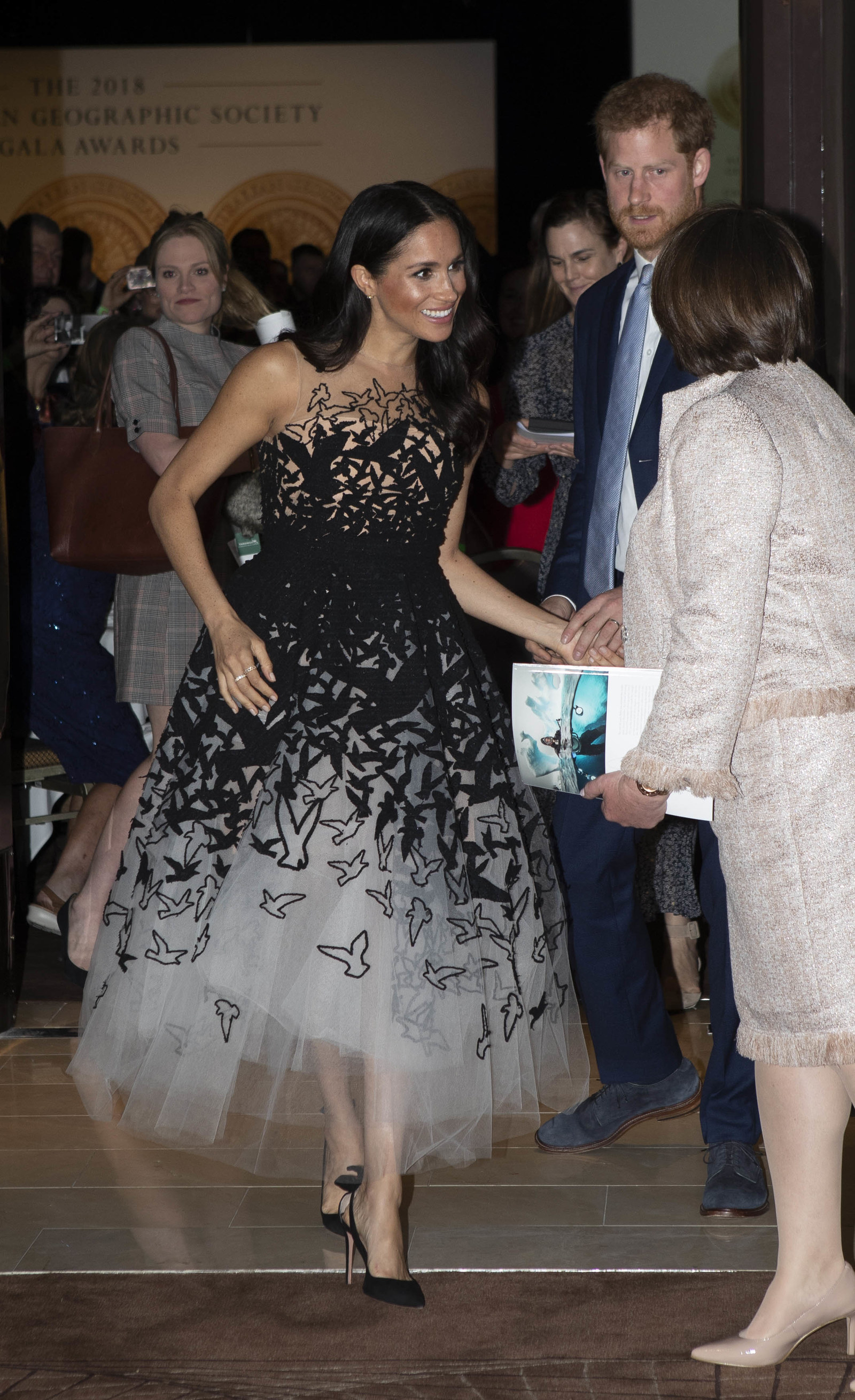 She accessorised it with Aquazzura pumps, a stuffed wombat and toy numbat — some popular Aussie marsupials.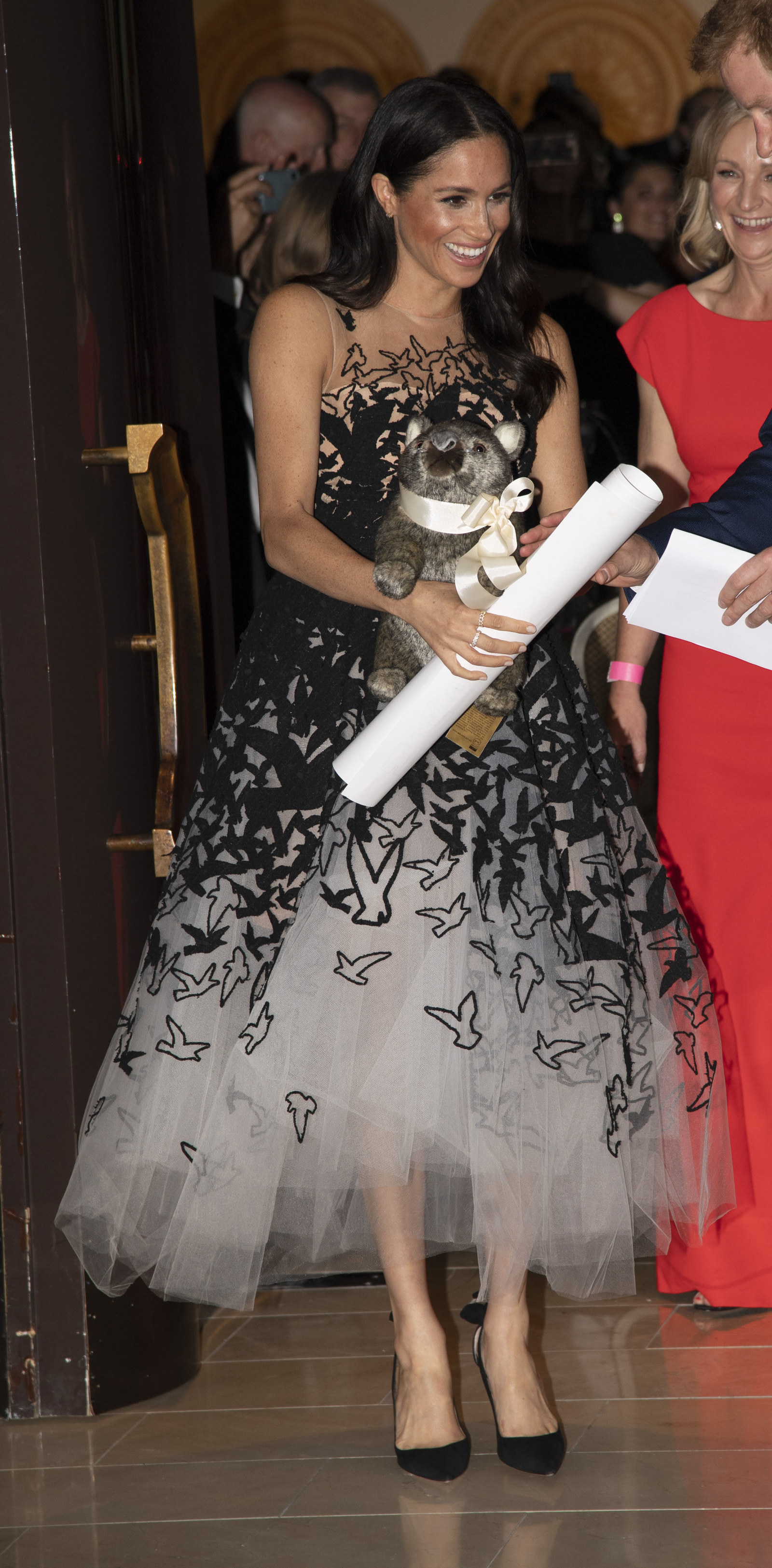 So fancy is the dress from Oscar's prefall 2018 collection that it cannot be bought, one must "contact a personal shopper" before adding it to cart.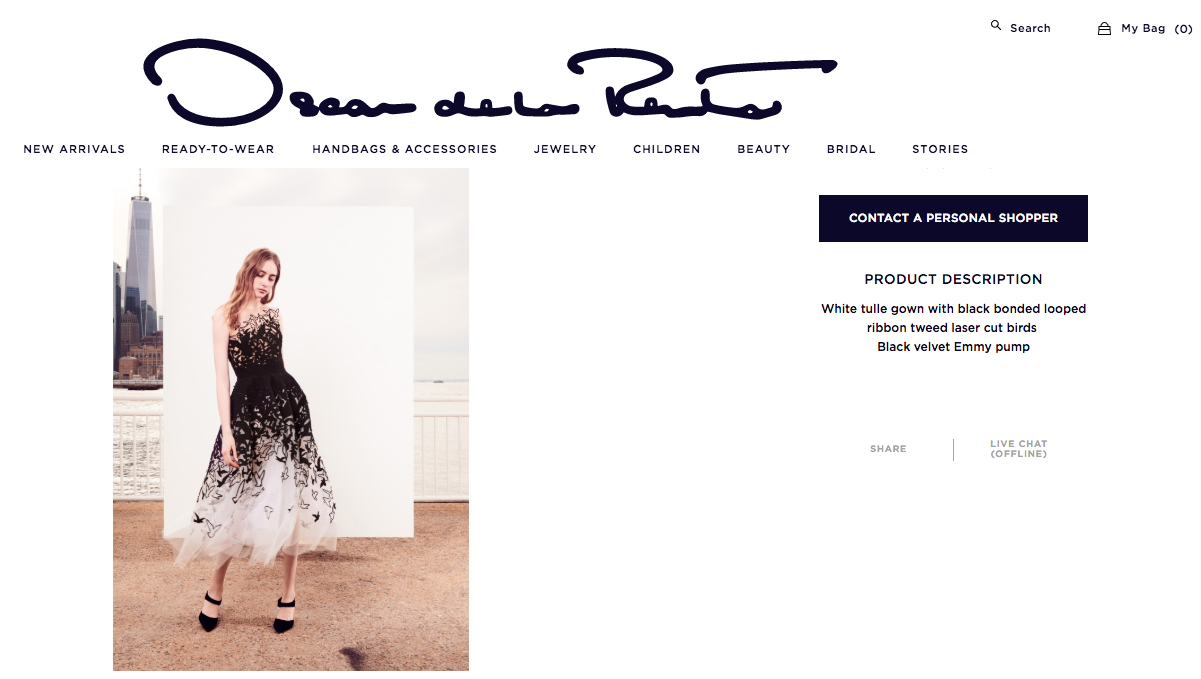 It's nice, it's different, it's unusual and I can't stop looking at its craftsmanship from every angle. Here is it from the front.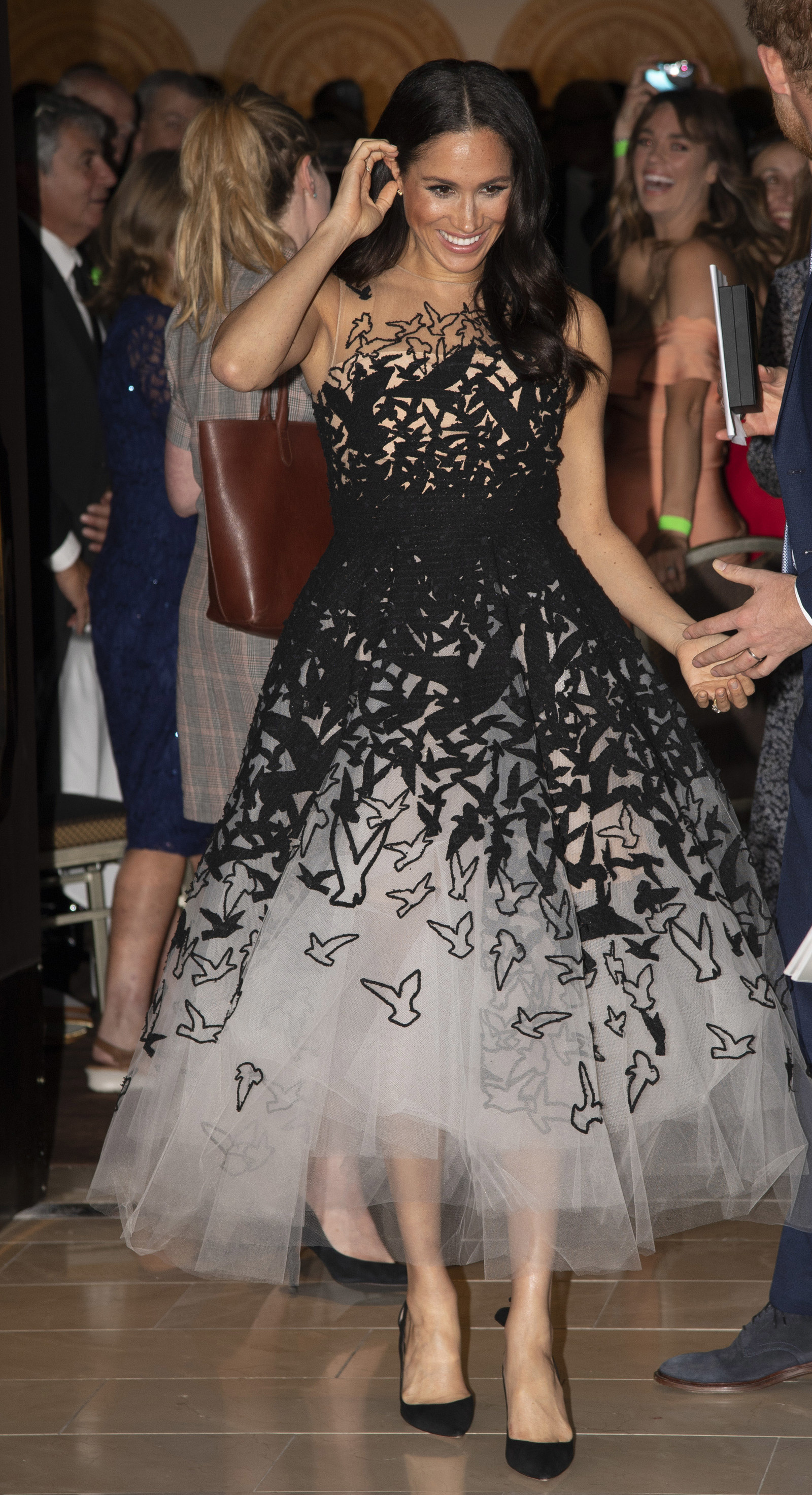 From the right.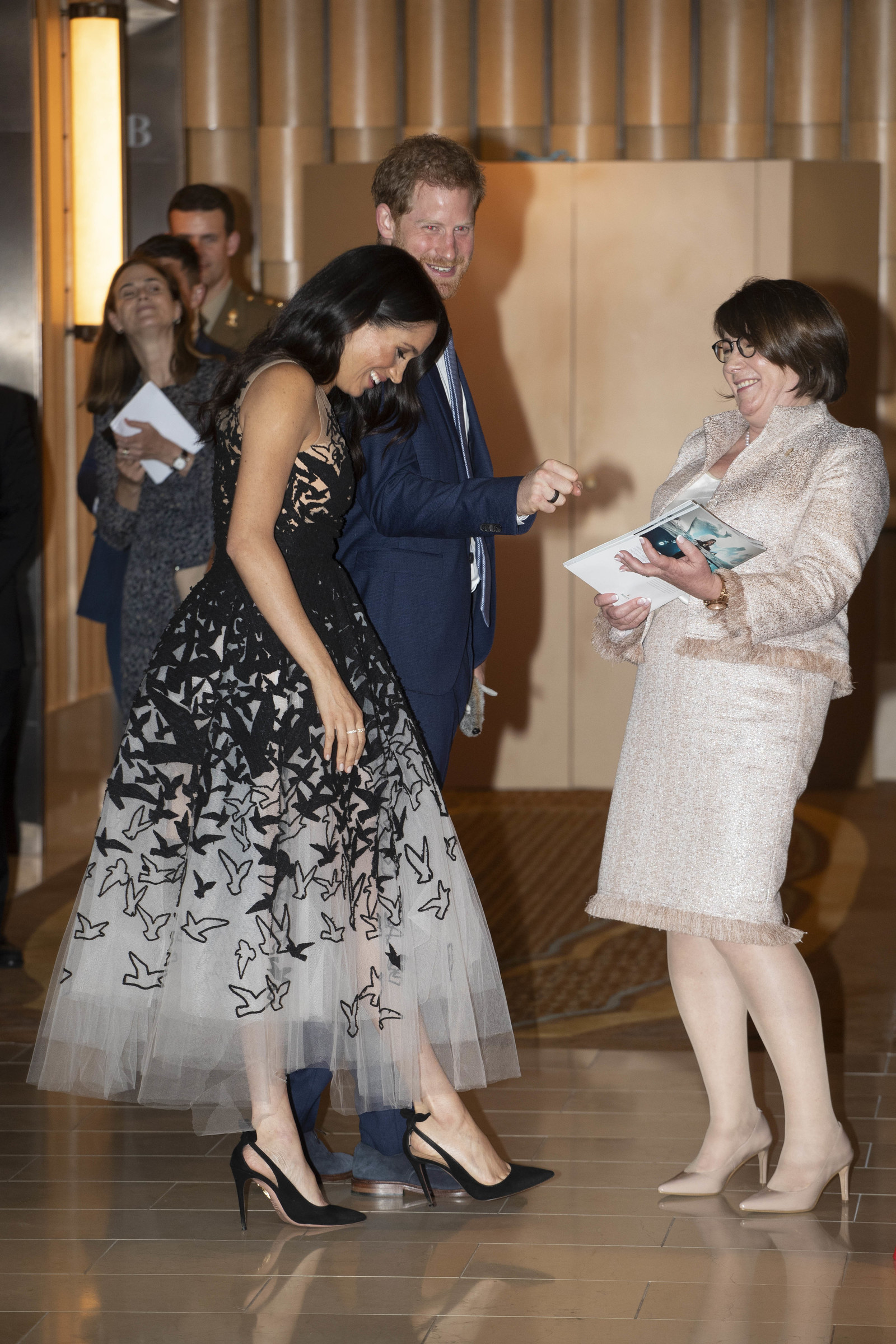 From the left.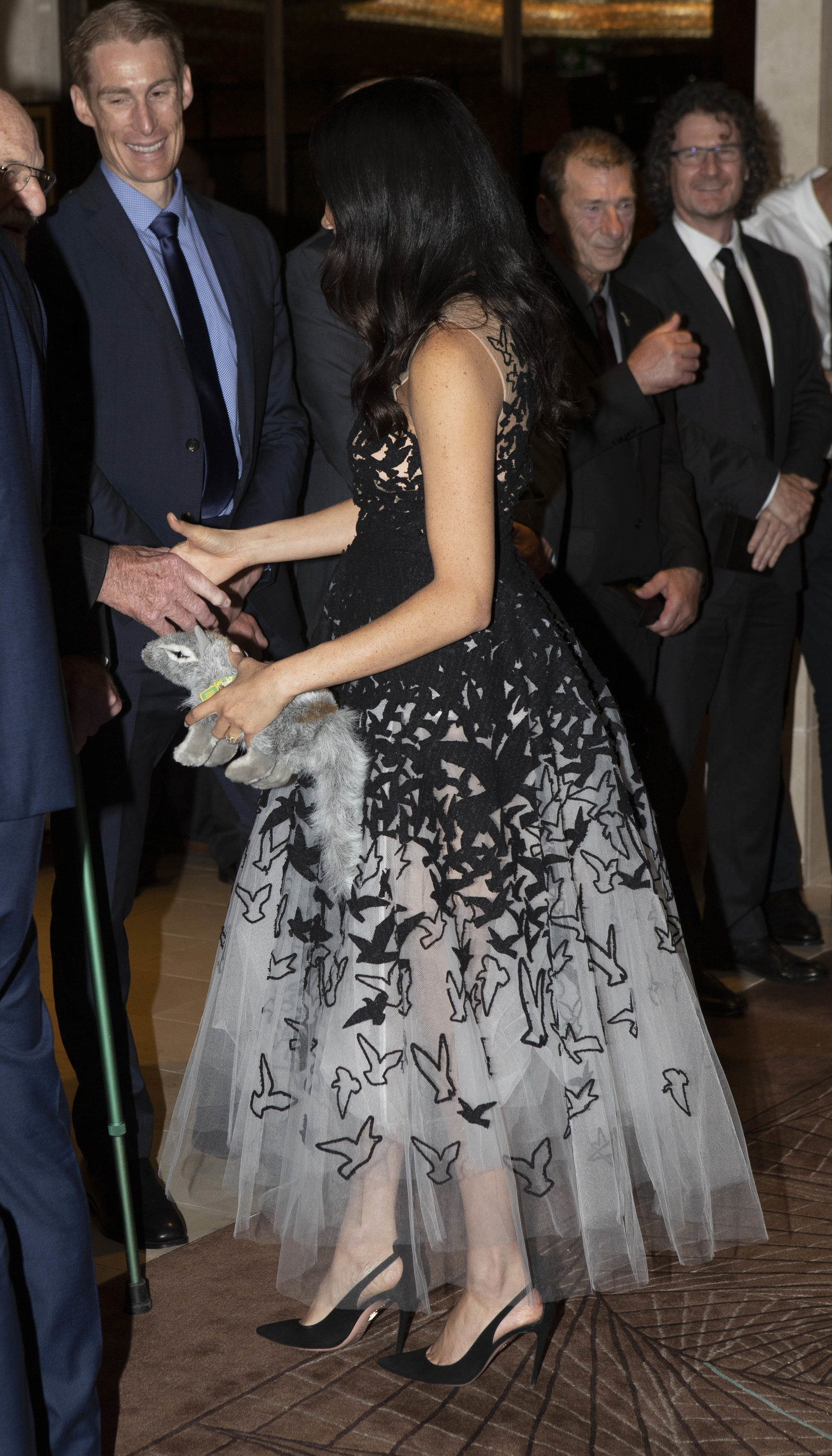 The right again.
The left again.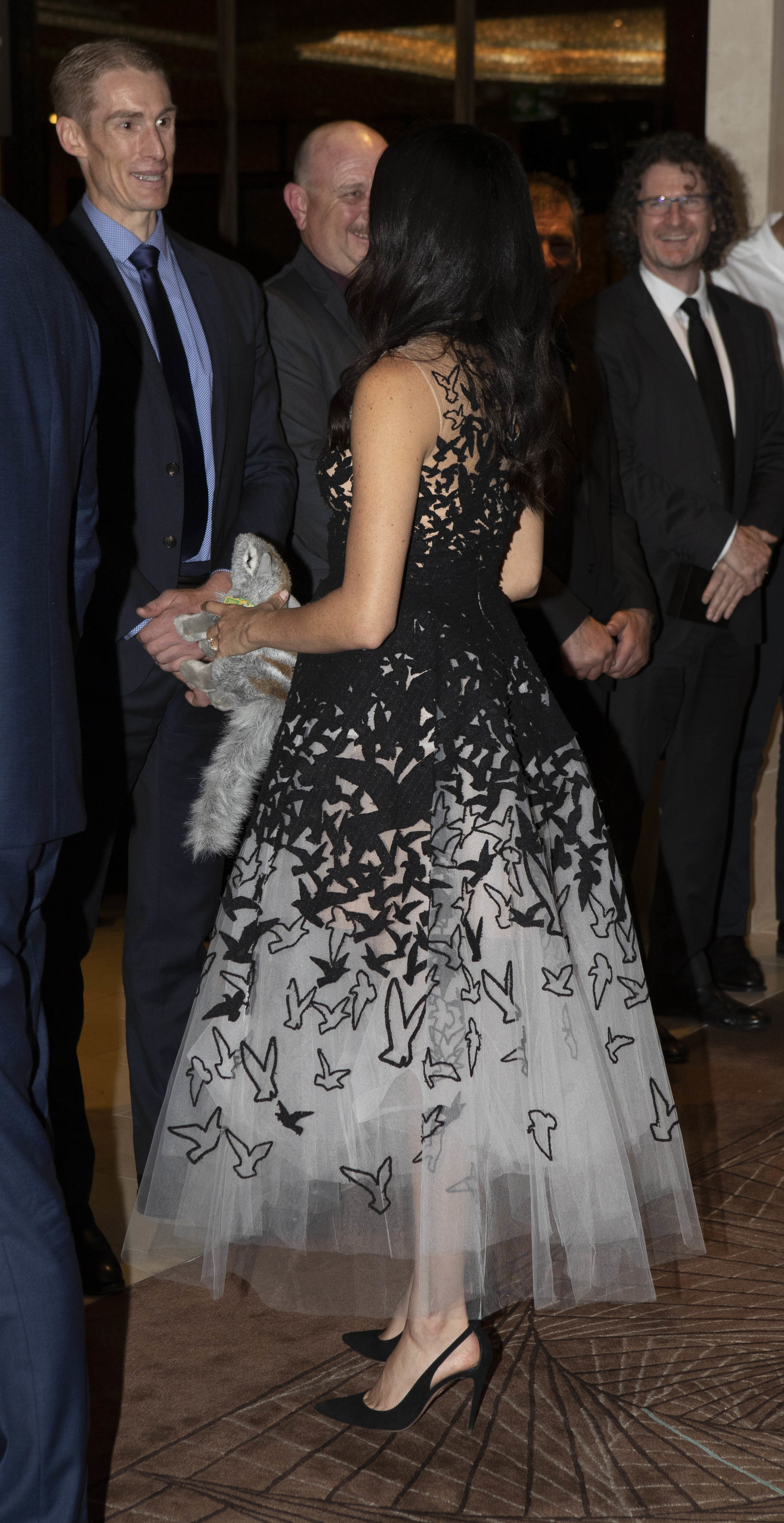 And the back.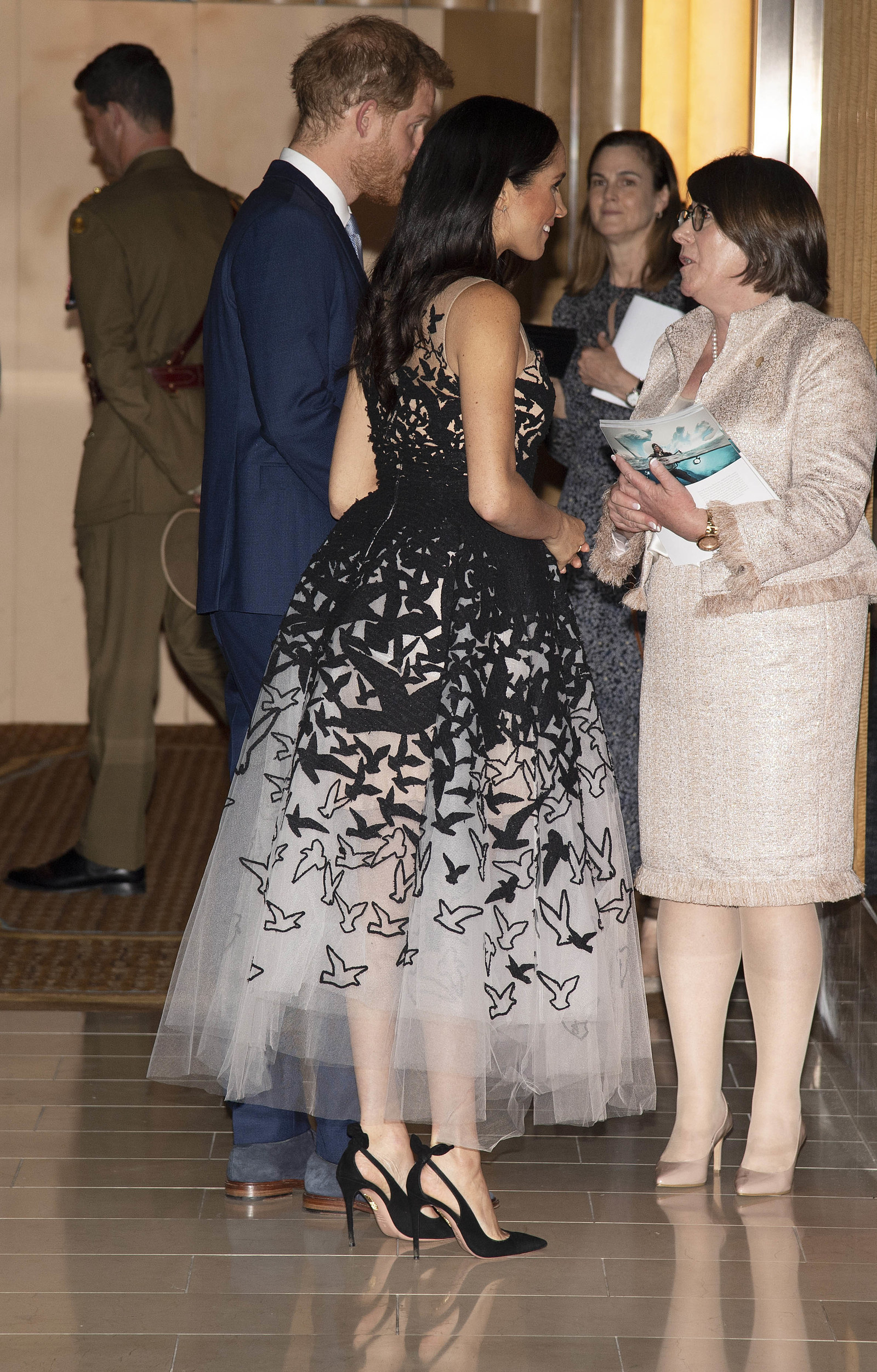 After that 360 I'm not convinced Meghan wasn't born a royal as that display was Disney princess levels of regal.