13 Times I Yelled "Oh, Shut Up" During The Brownlow Red Carpet
This shindig has become a convention for really, really, ridiculously good looking people.
The Brownlow Medal is the AFL's best and fairest awards night. And this year guests got dressed the fuck up.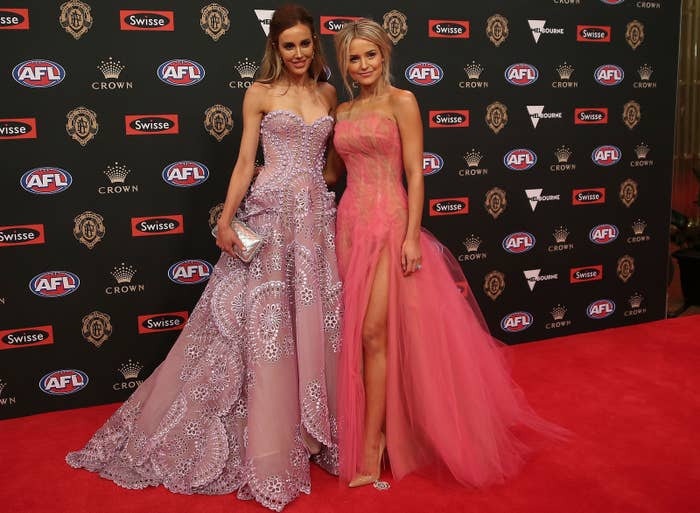 1.
Everyone looked ridiculously attractive except for maybe one tiny detail, found on the face of Ermenegildo Zegna-clad Swans star Buddy Franklin.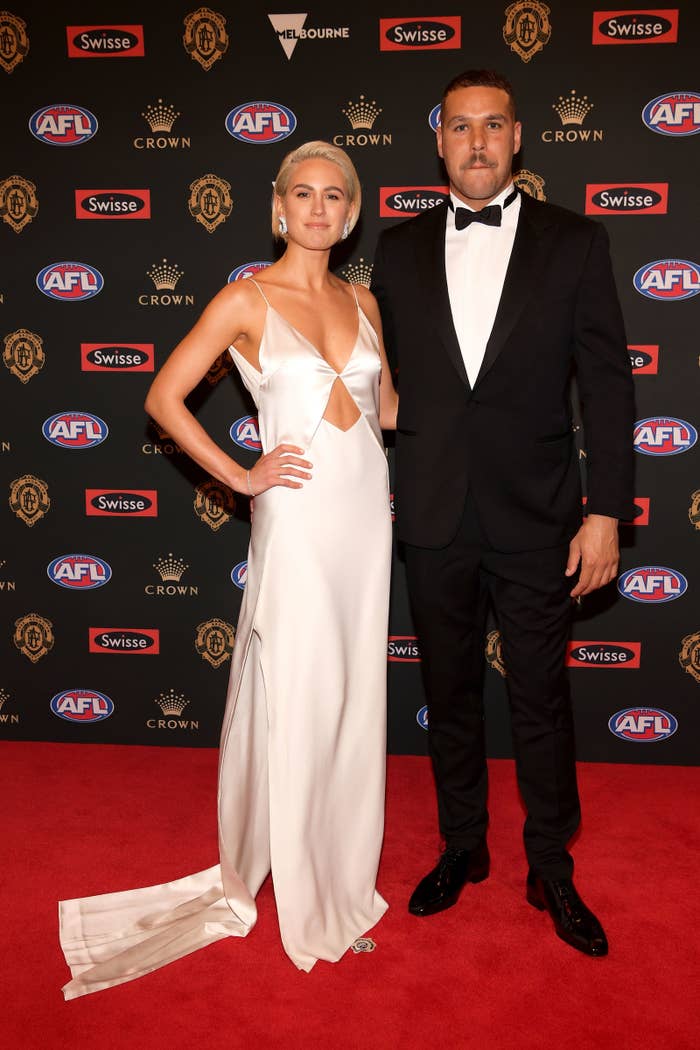 (Buddy. Please. That mo' needs to go).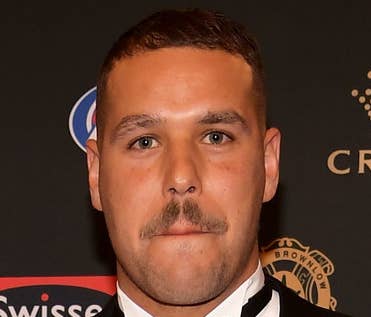 2.
The women all looked gorgeous, their skin was radiant and their dresses were bullshit levels of beautiful. Emma Giles' was borderline delicious — look at the Viennetta ice cream-inspired hem!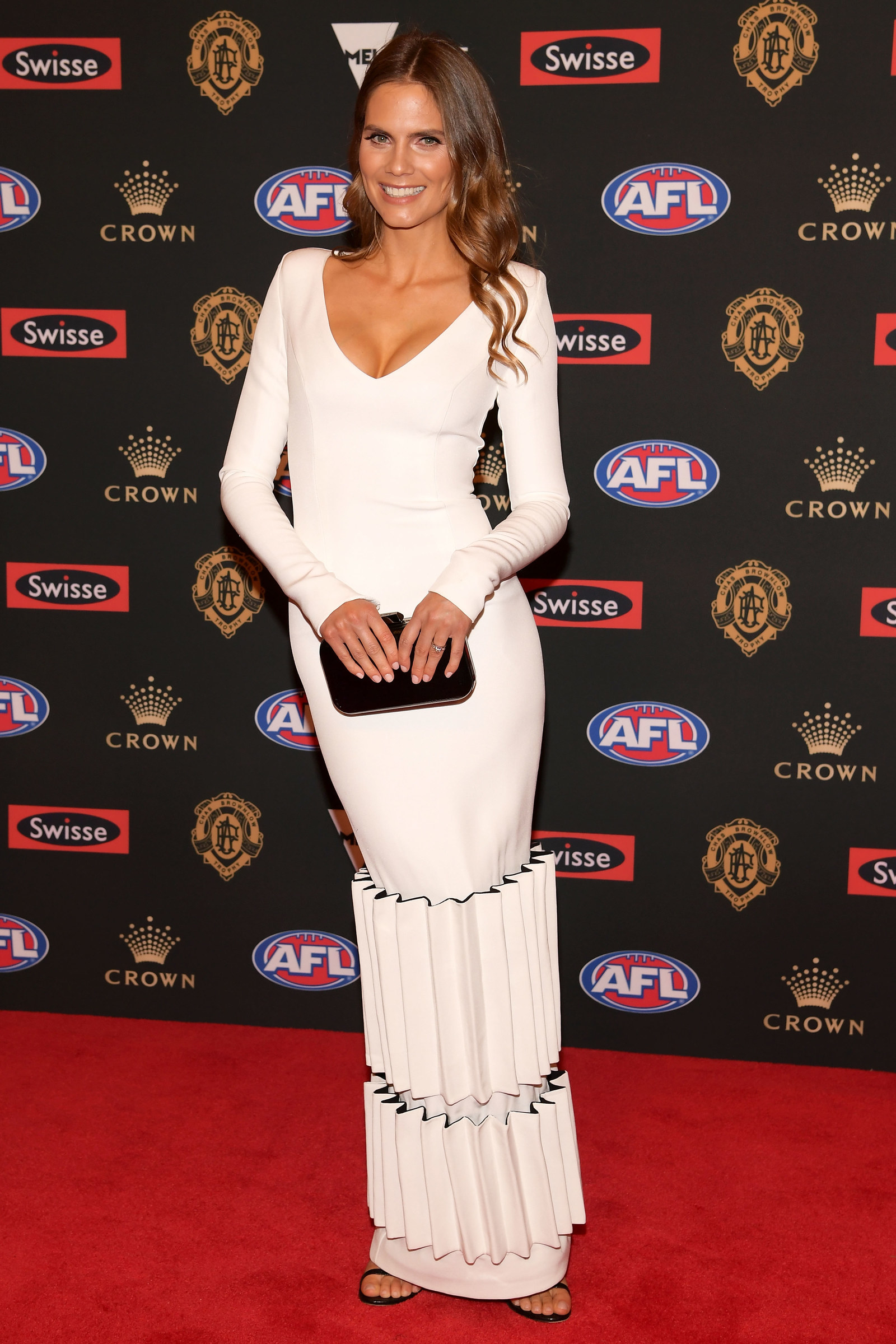 3.
Scusi Ruby Keddie? Does J.Lo know she has an Aussie doppelganger?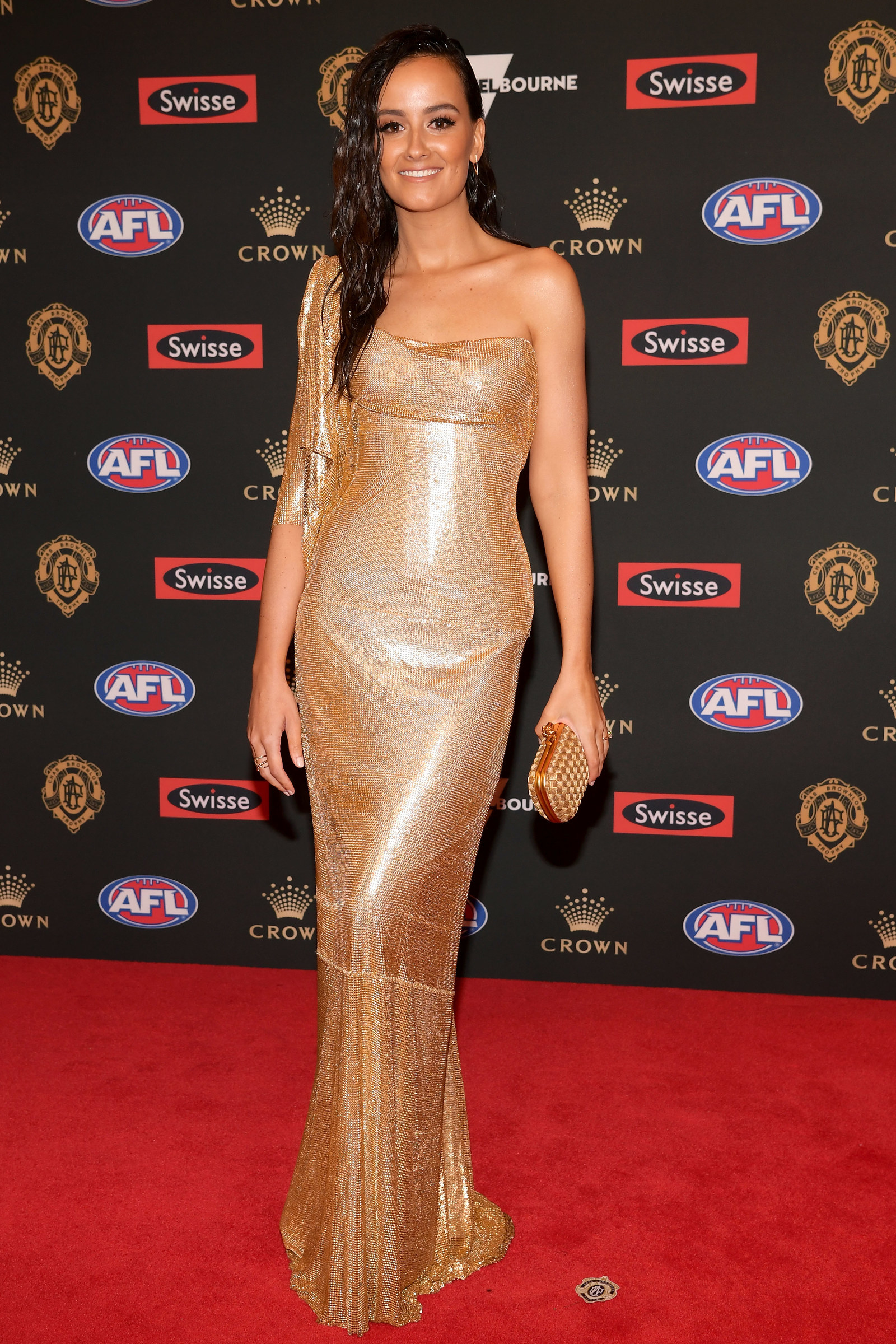 4.
Bec Judd is a red carpet queen and it was fantastic to see her use her position to campaign for the dying industry of crochet doilies.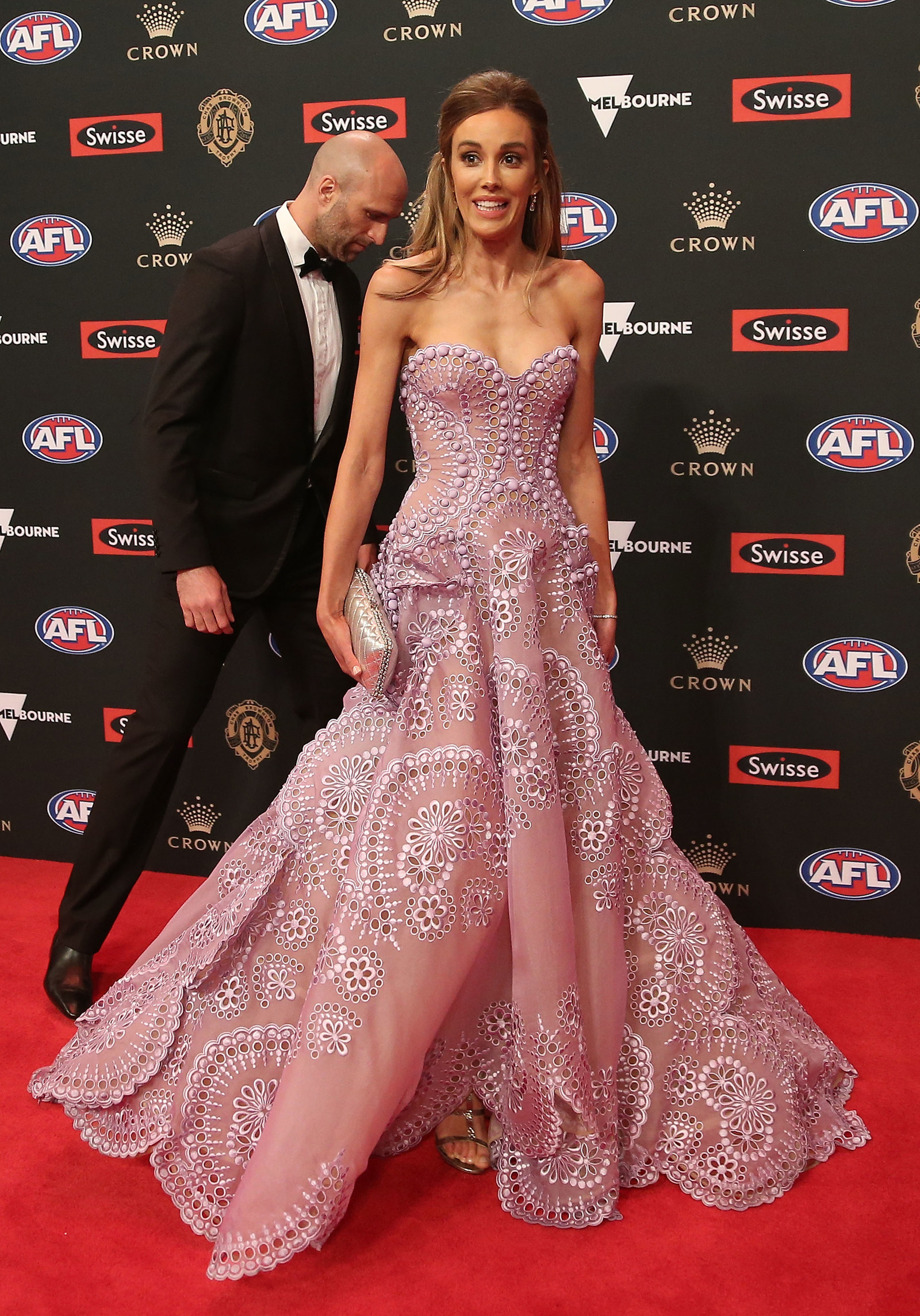 5.
There is only a small percentage of humans who could wear a sparkly spider web and not get arrested for indecency. Charlotte Ennels is one of those people.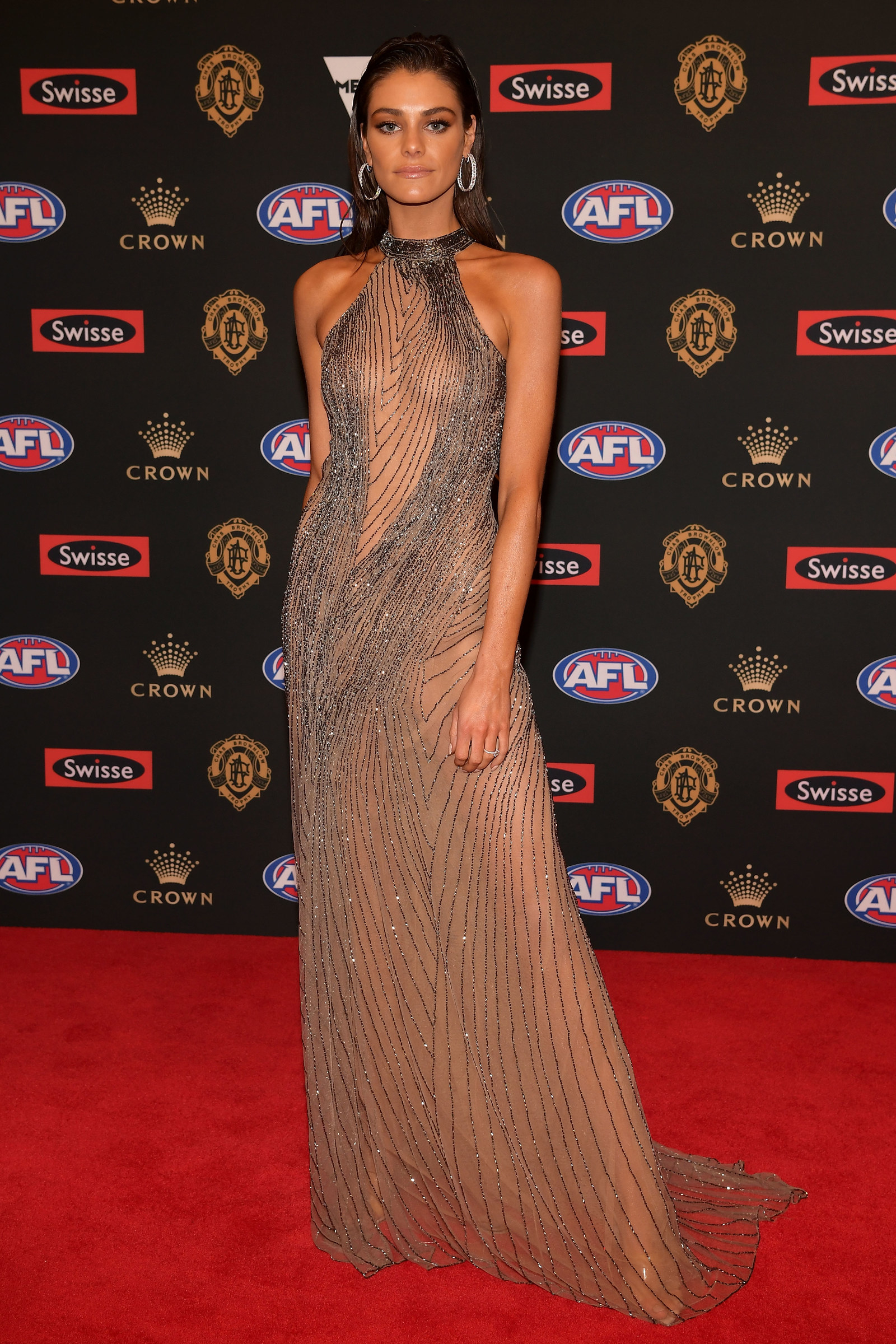 6.
Can we get a royal commission into how Nadia Bartel makes looking so effortlessly elegant and comfortable while heavily pregnant? Please?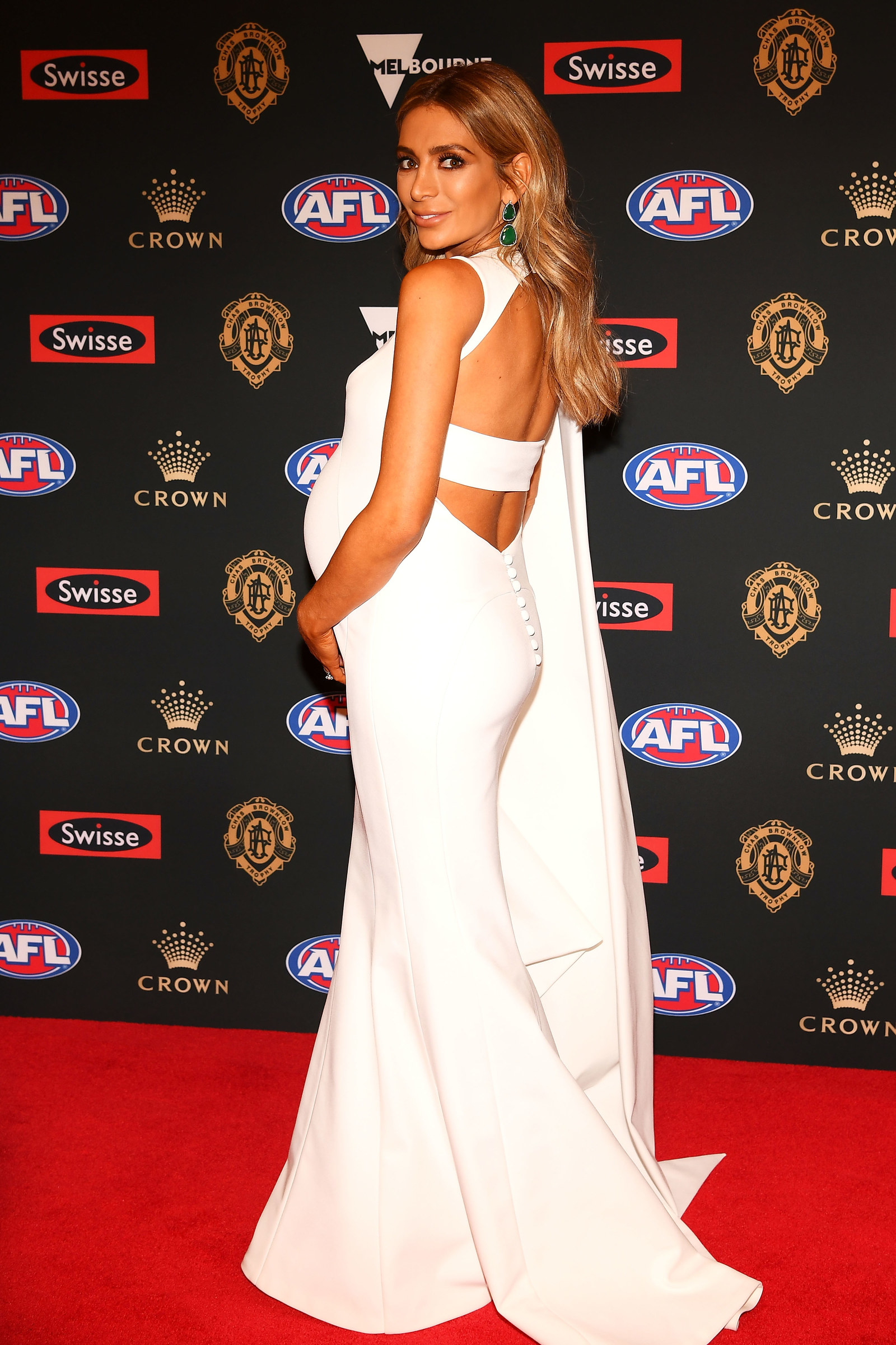 7.
Logan Shine may have robbed a Lincraft warehouse for this ensemble but with the way she works those angles her mug shot will be better than the Hot Felon's.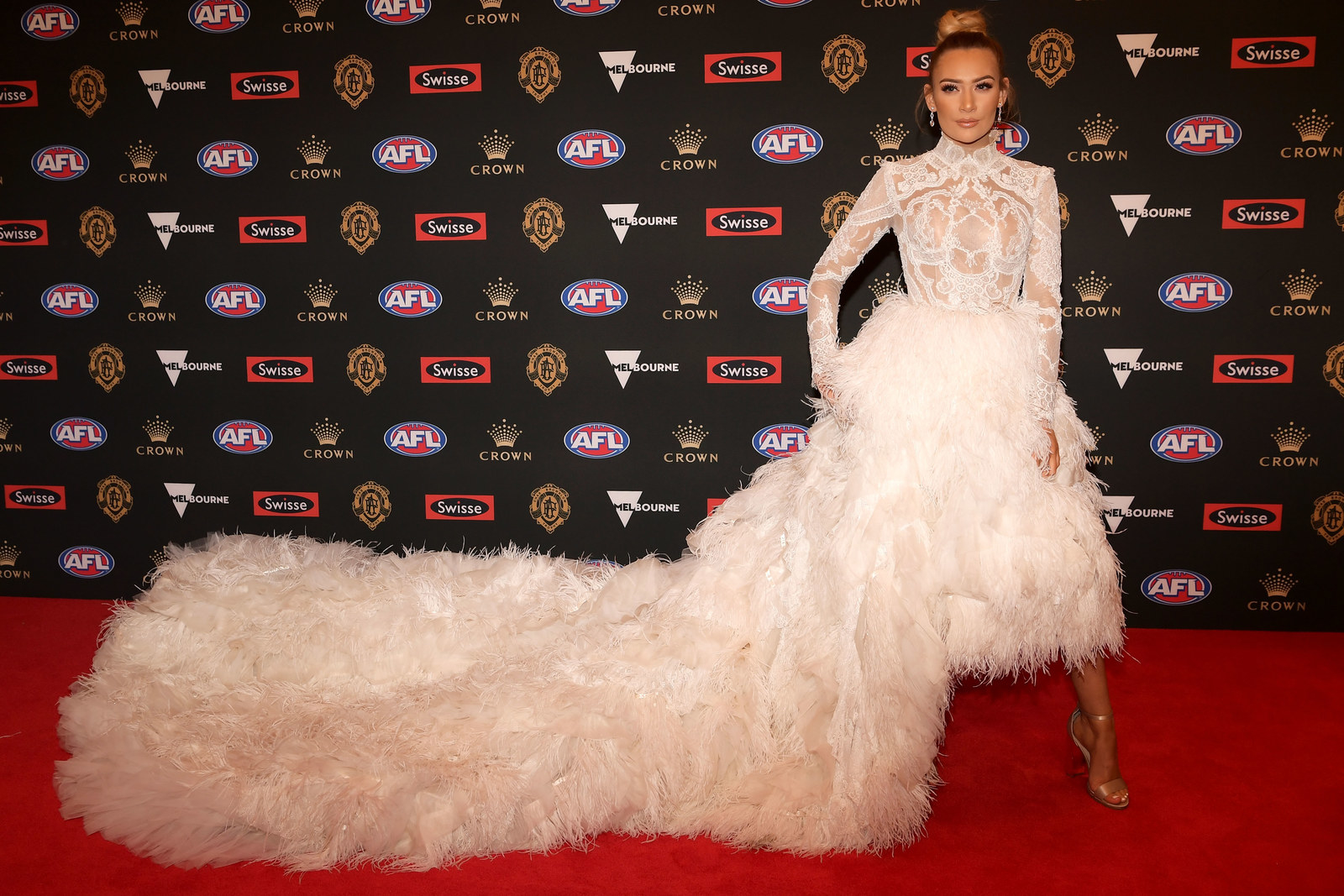 9.
When I grow up I want the sass, suit and sunnies of 17-year-old Matisse Stynes, the daughter of the late Melbourne great Jim. The vibe is part Lorde, part accountant and I dig it.
10.
This mosaic print is so fancy it should be on The Block.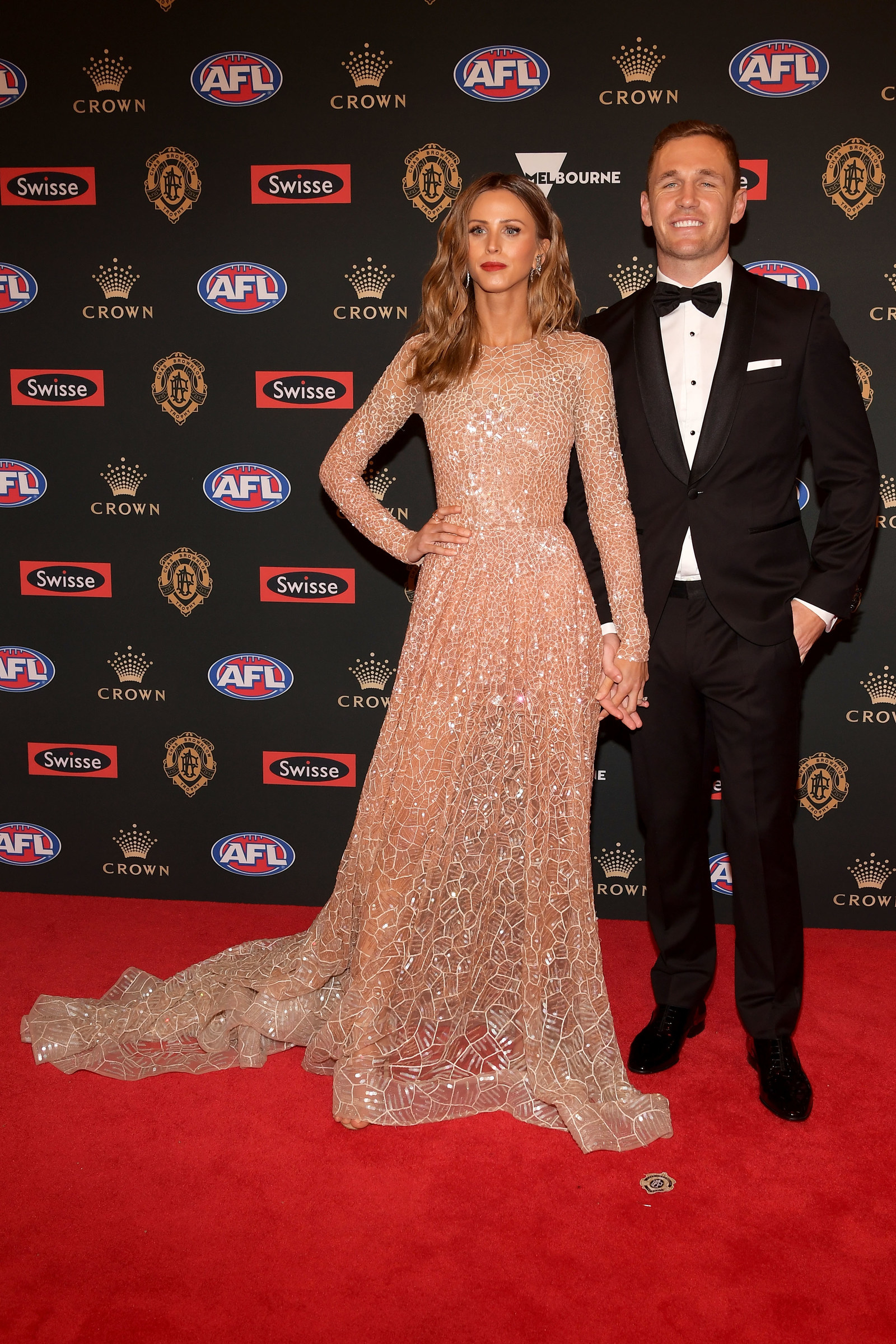 11.
Look at the cheekbones on Julie Clark would ya?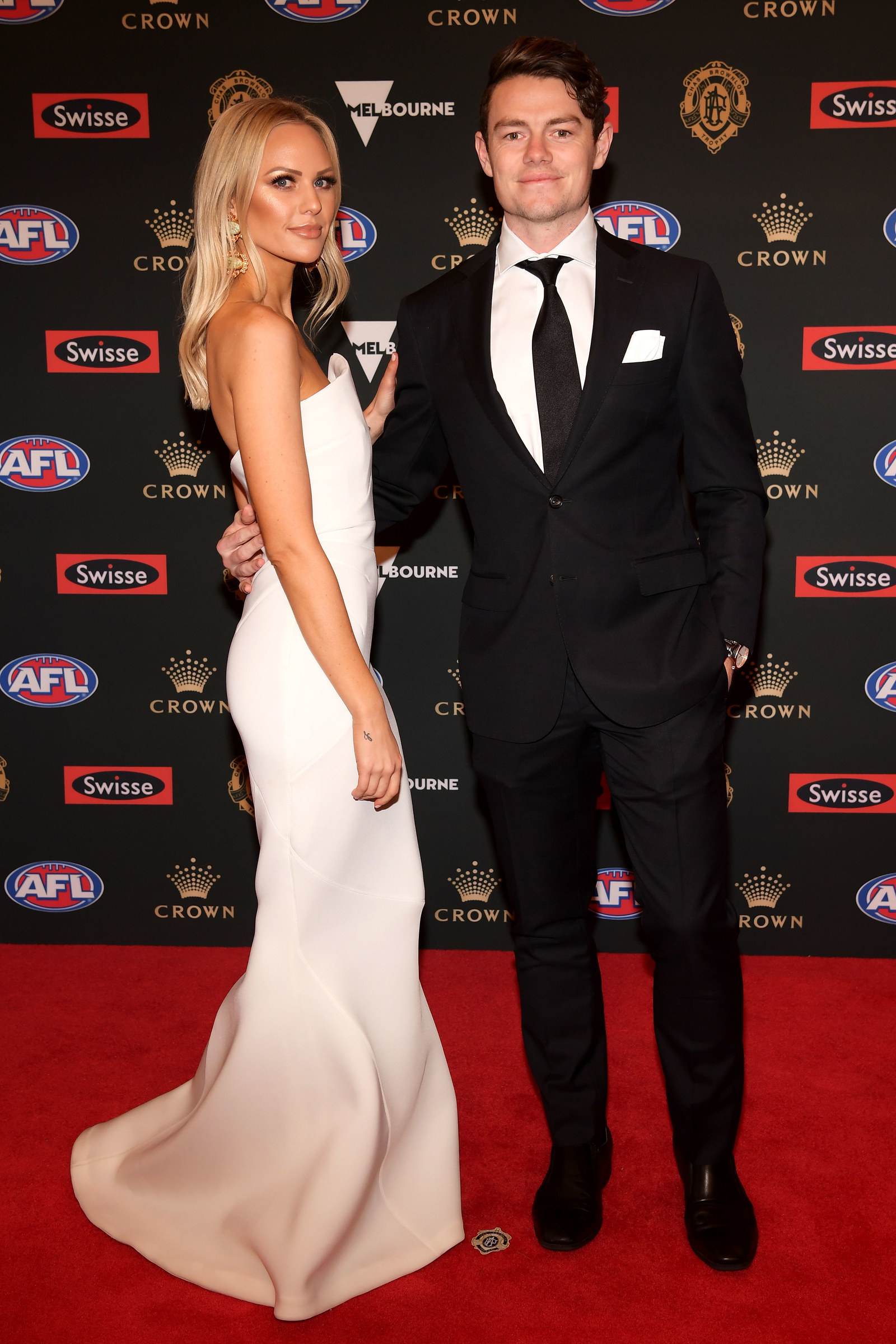 13.
And these suits on Josh Kaddy and Dustin Martin are better than Suits itself.