The Brownlow Medal – the Oscars of Aussie Rules – is upon us again. And boy oh boy it is a night full of fun and frivolity.
1.
As well as many "yeah the boys" memes, the Brownlow also never fails to deliver iconic style moments.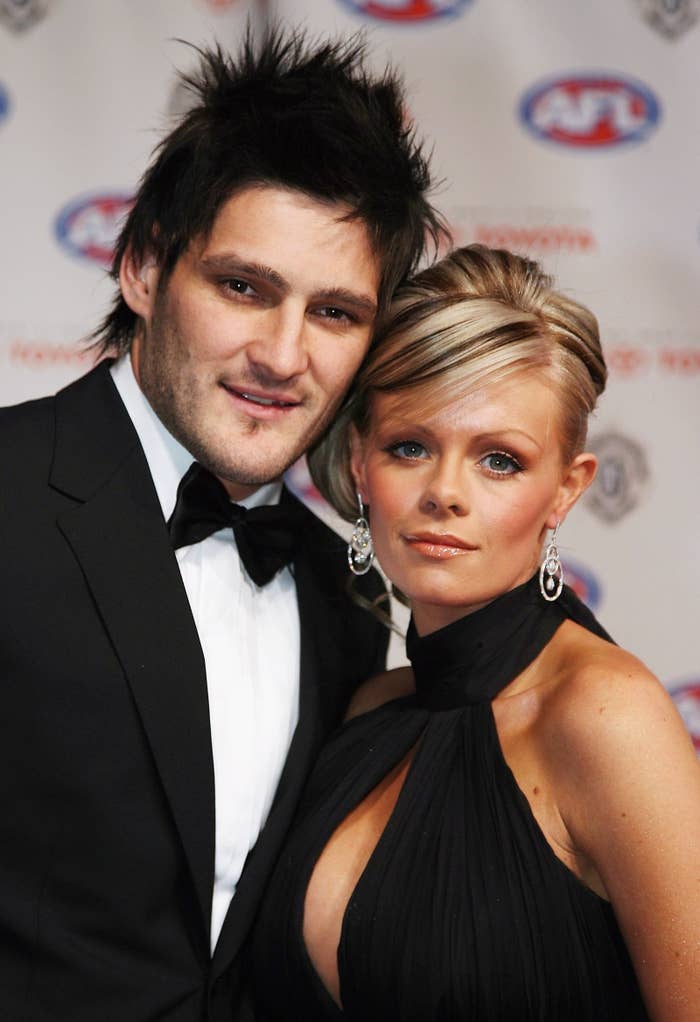 2.
It's also a safe space for shiny suits and boy band hair.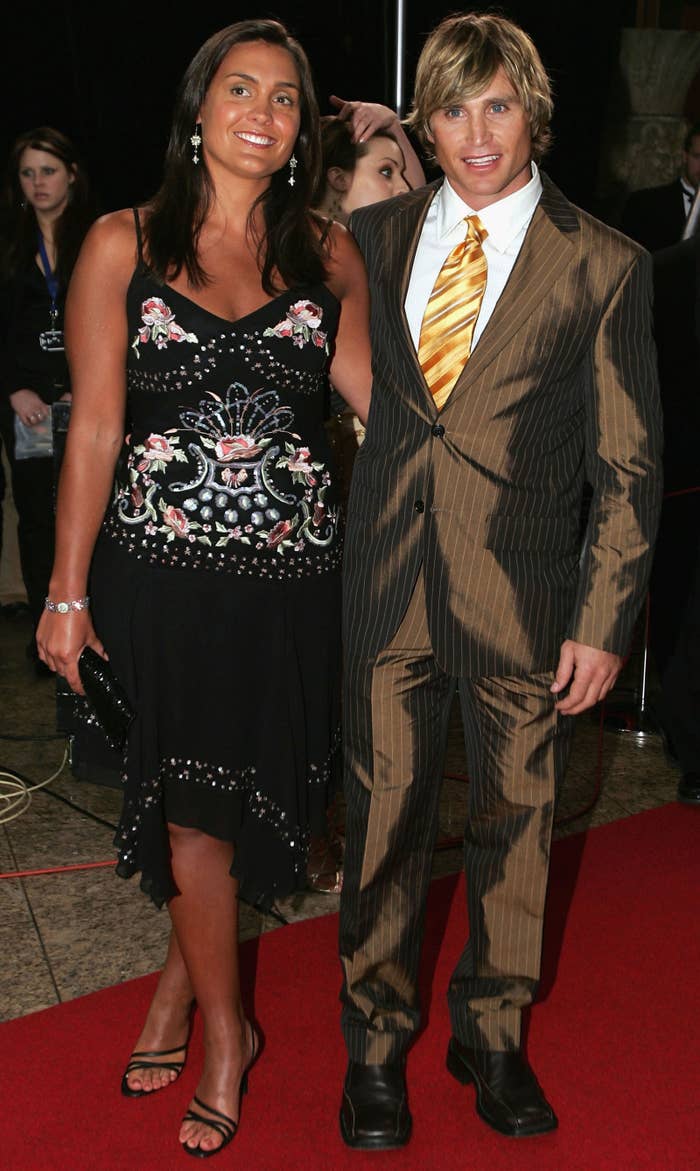 3.
Black eyes are a common accessory.
5.
Hamming it up for the cameras after pre-drinks is a pre-requisite.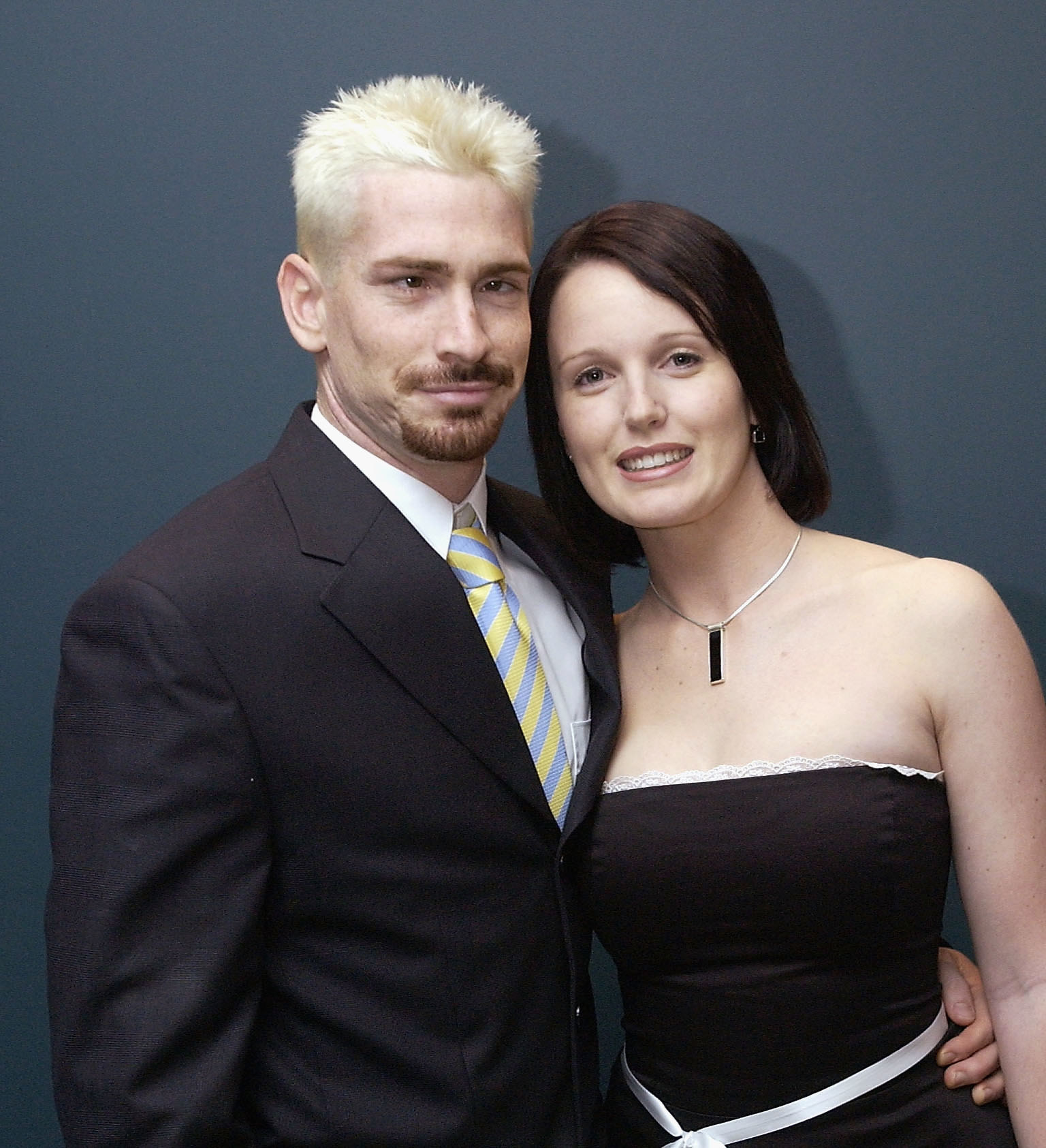 6.
The Brownlow guest list is also pretty great.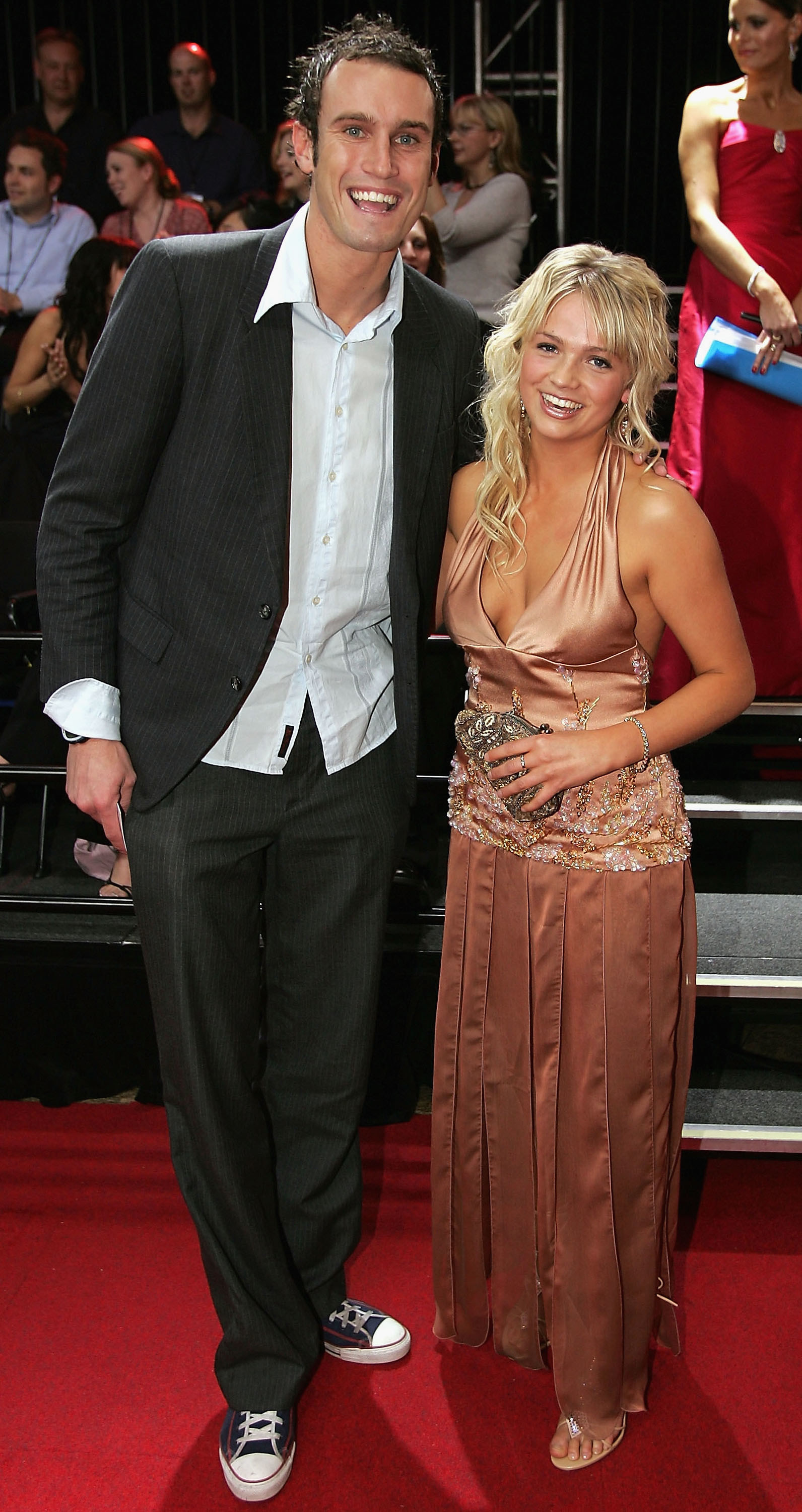 7.
But it's the dresses we all tune in for. Some have gone on to become Aussie folklore. Like this creation worn by Tania Buckley, wife of Collingwood coach Nathan, in 2001.
Her glittering g-string ensemble was later reincarnated for the Kath & Kim opening credits.
8.
In 2002 Sarita Stella, wife of Collingwood player Brodie Holland, agreed to go as an actual Sherrin footy and wore this leather dress with matching bag.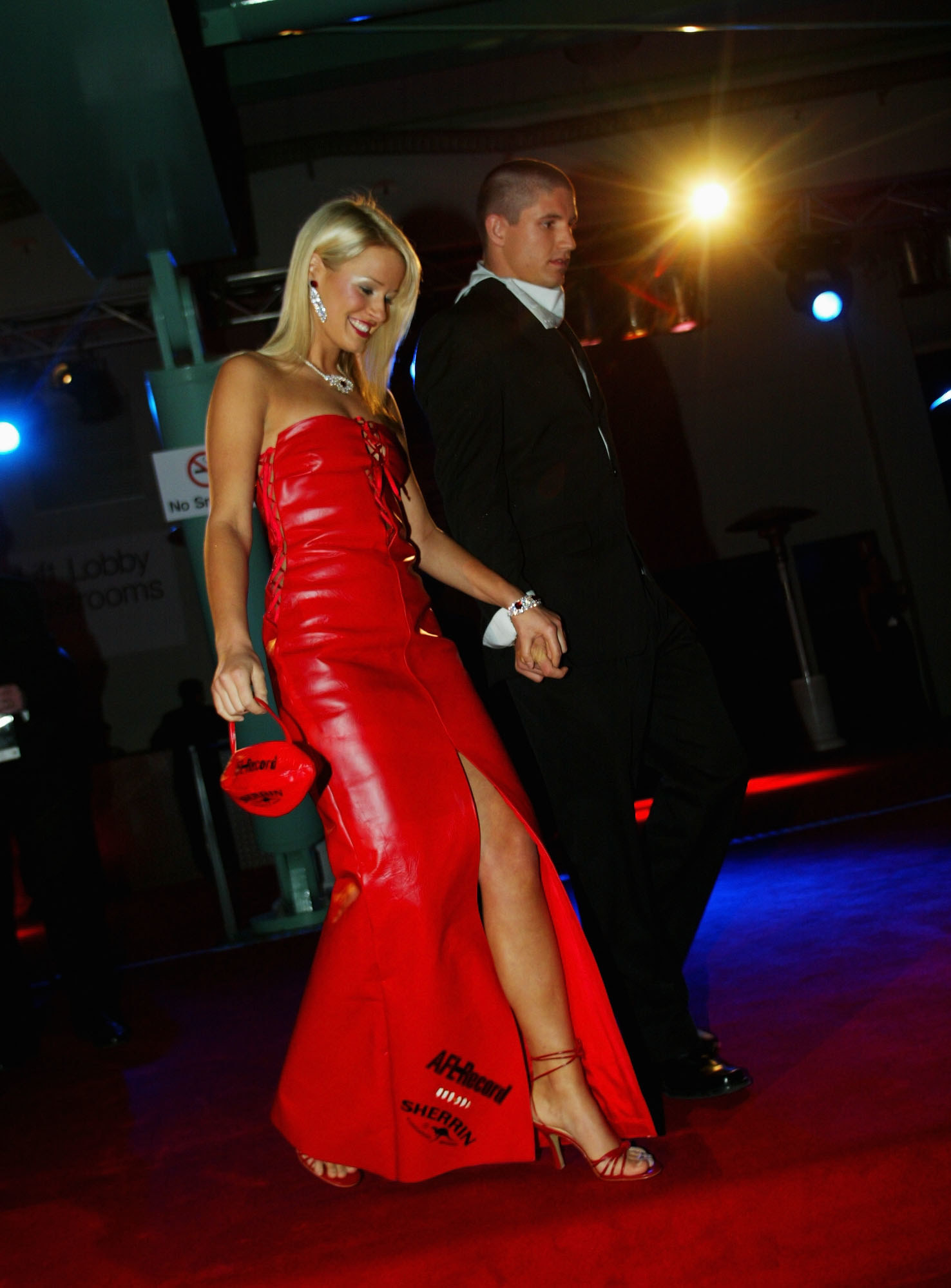 9.
But it was Rebecca Judd who turned the Brownlow into a Big Deal™️ when she attended the 2004 count with Chris Judd in this $2000 dress by Perth designer Ruth Tarvydas.
10.
An American named Brynne Gordon, then partner of former Carlton benefactor Dr Geoffrey Edelsten, made her debut a few years later with a number of eye-catching choices.
11.
Geoffrey then brought along his new girlfriend in 2014, another American called Gabi Greko, who made this look herself.
12.
The count itself takes hours – like almost five – which means you have to dress for comfort. Clementine McVeigh, wife of Sydney Swans great Jarrad, did not get that memo in 2015 and "couldn't breathe".
13.
In 2016 Annie Nolan, partner of Western Bulldogs player Liam Picken, broke with convention and wore a suit which served as a big "fuck you" to the haters.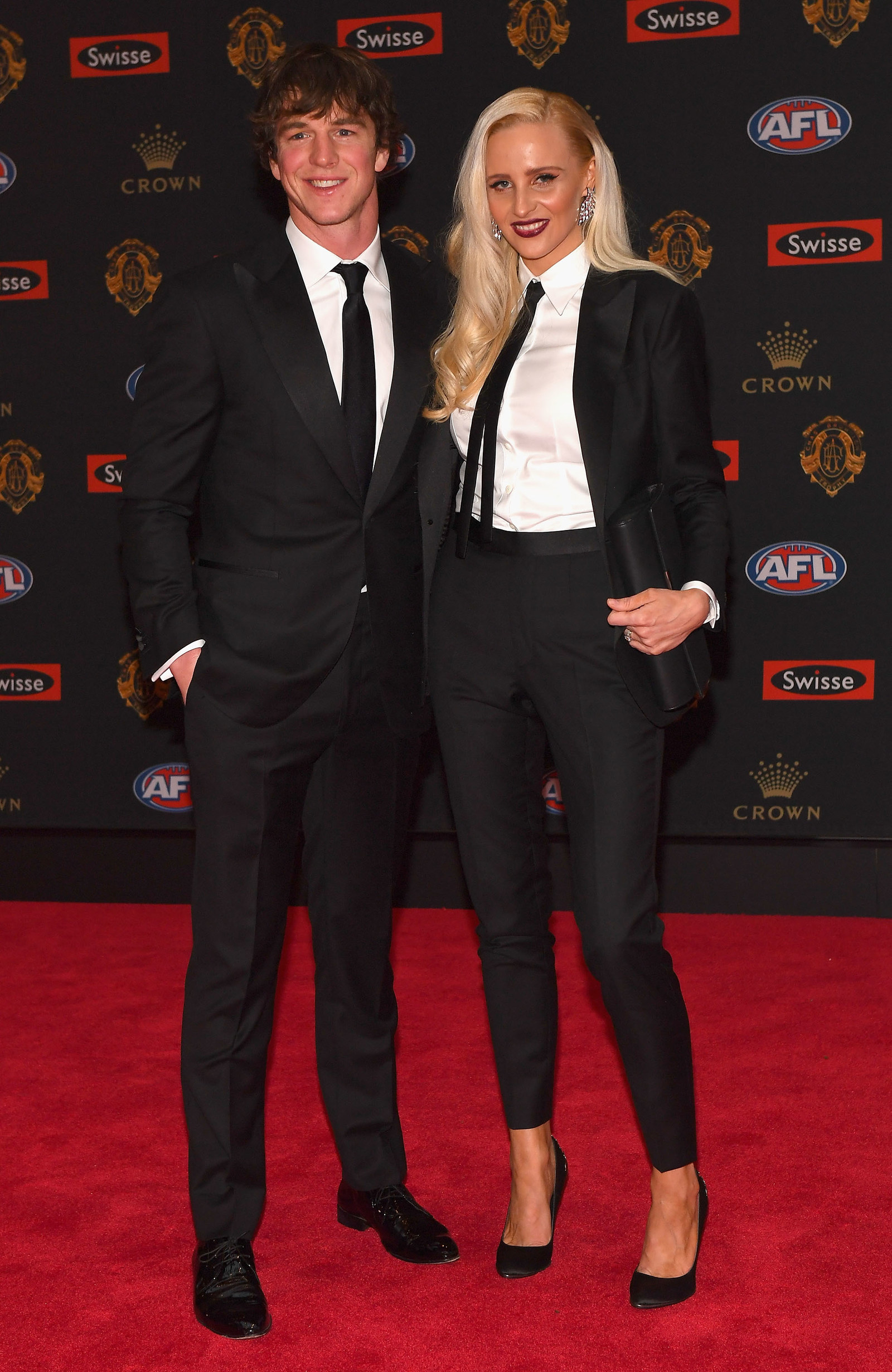 14.
Drama still happens, though thankfully only via the clothes. Like Ana Calle, partner of Josh Kennedy of the Swans, showed in 2017.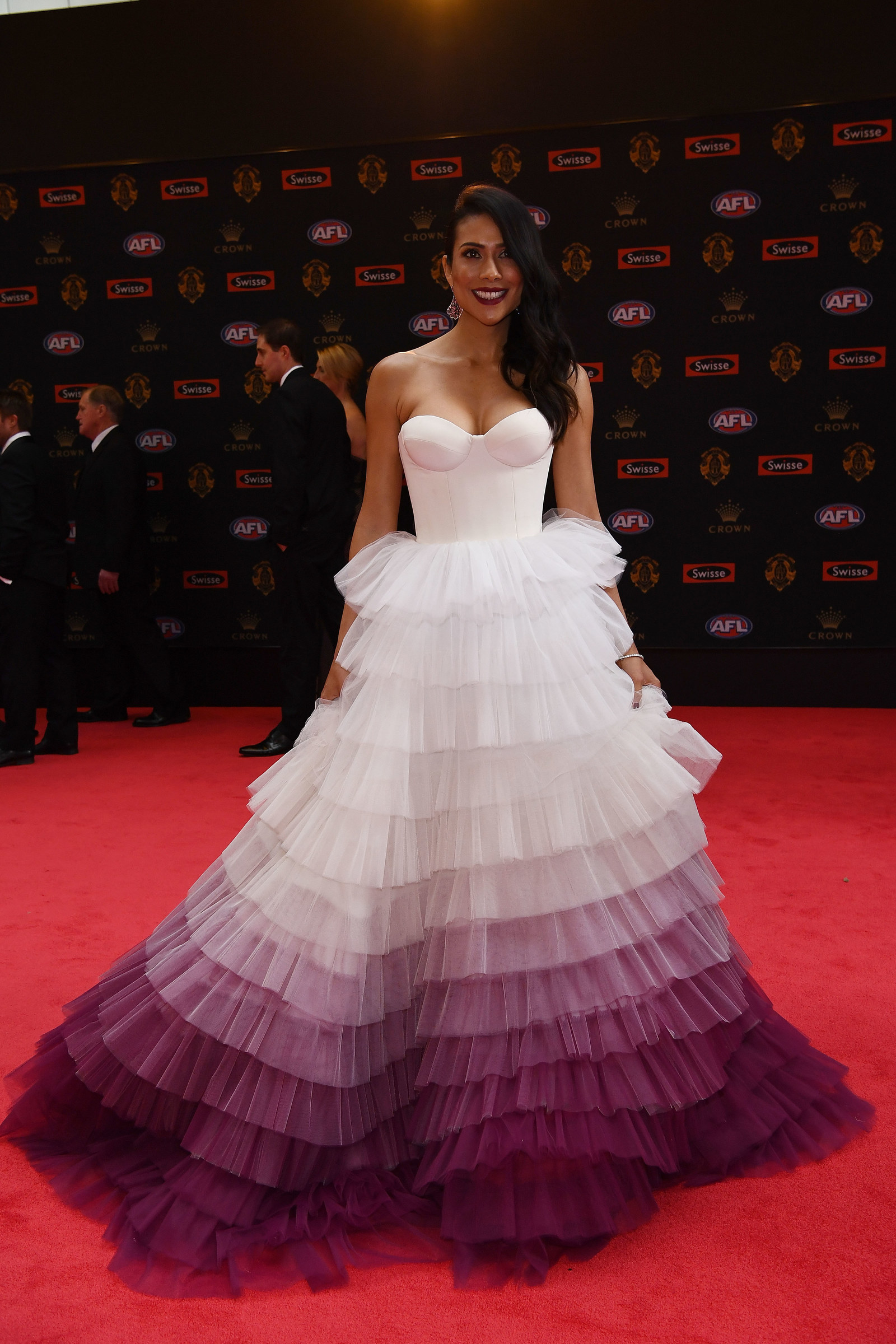 15.
While the dress code is strictly black tie, some women like Jordan Ablett, wife of Geelong star Gary, prefer fancy dress and nail it every time.
16.
But dresses and drunk blokes aside, the Brownlow is really just a great way for the partners of players to show some public support for their loved ones.
17.
It's also reminds us that love isn't dead, like last year when AFLW marquee player Mo Hope arrived with her partner Isabella Carlstorm.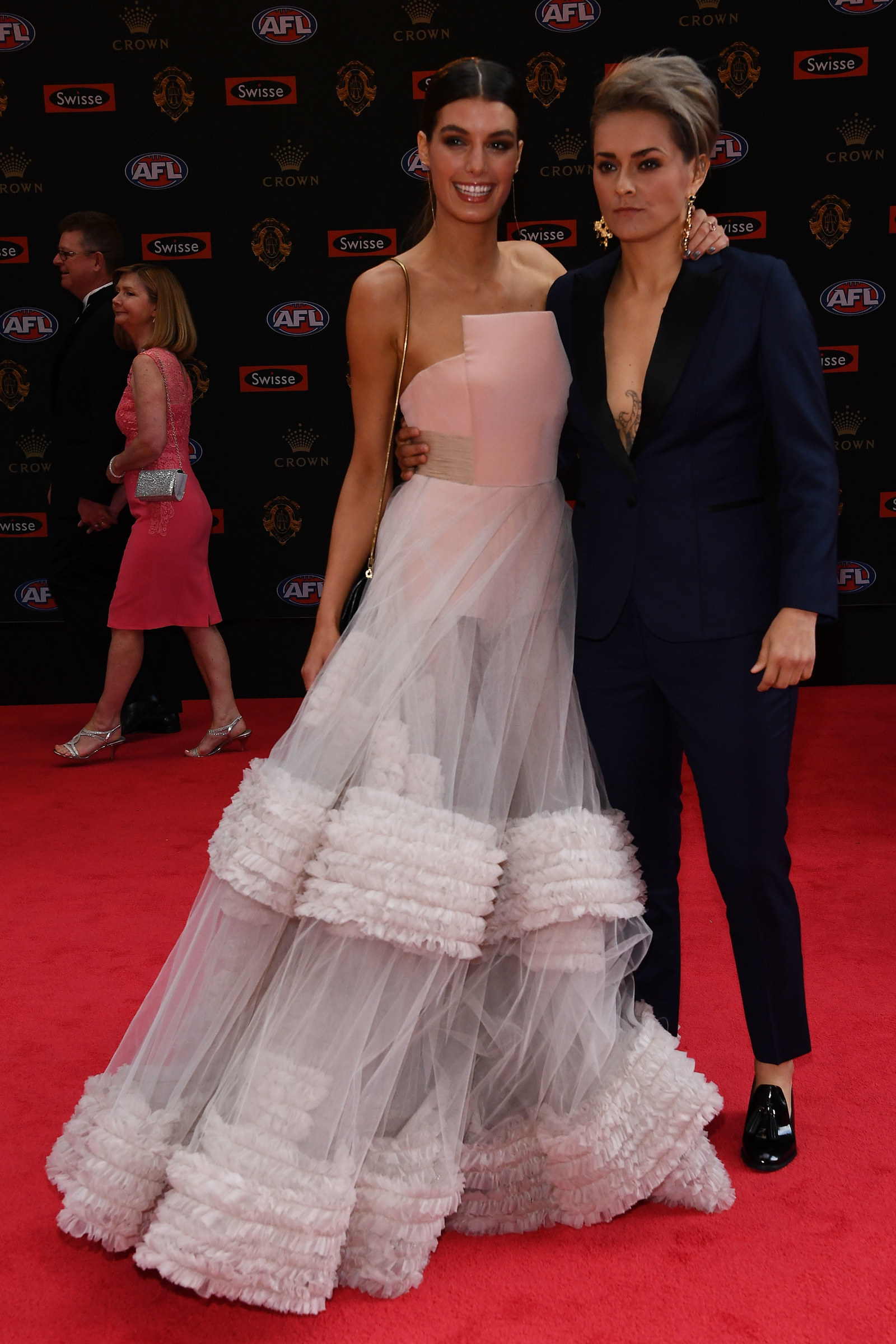 Bring on another great night!