This post contains spoilers for Season 6, Episode 8 of Game of Thrones and also for the books.
Game of Thrones fans have been hoping (and HYPING) that two popular theories would happen this season, but with one episode the creators seem to have crushed those dreams.
The repeated mentions of Cersei's trial by combat led many to believe "Cleganebowl" (the Mountain vs the Hound) would happen soon.
But then Tommen became a puppet for the High Sparrow, and outlawed trials by combat.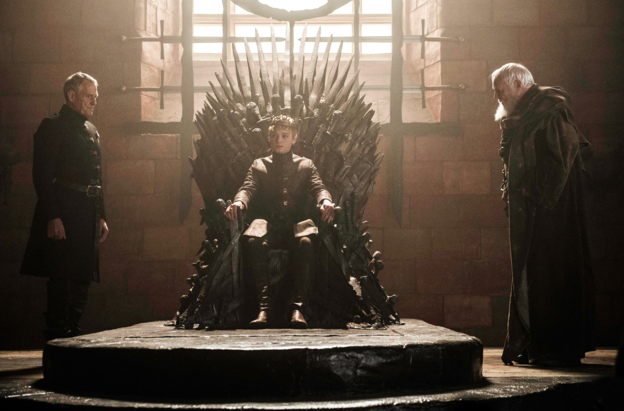 Do you want your mother to die??!
CLEGANEBOWL: NOT CONFIRMED.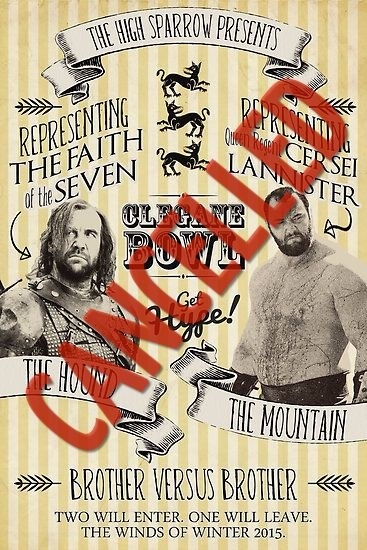 But all this could be setting up for an even more intense fan theory to come true: Cersei Lannister, the Mad Queen.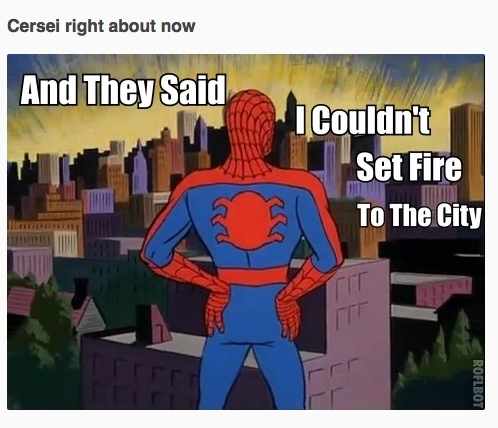 And, OK, the Hound IS back for a reason, so Cleganebowl may still happen at a later stage. But at the moment, that reason seems to have more to do with the Brotherhood Without Banners — which brings us to the other denied fan theory this week: Lady Stoneheart.
THEY EVEN TEASED US BY OPENING THE ABOVE SCENE WITH A SET UP FOR A HANGING (Stoneheart's signature move).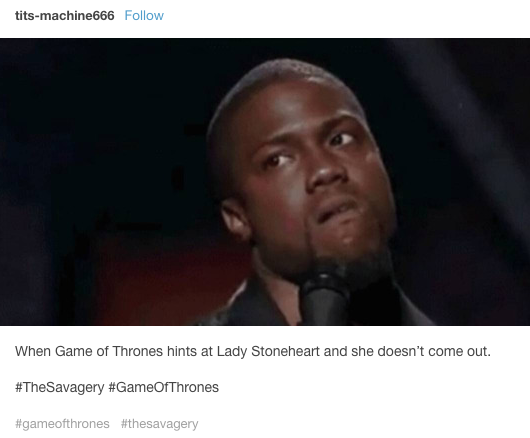 But sadly for Stoneheart fans, Beric Dondarrion is still very much alive and in charge of the Brotherhood.
Of course, that's not stopping some Stoneheart truthers.

But in reality it seems the return of the Brotherhood and the Hound has nothing to do with the HYPED theories, and more to do with what's happening in the North.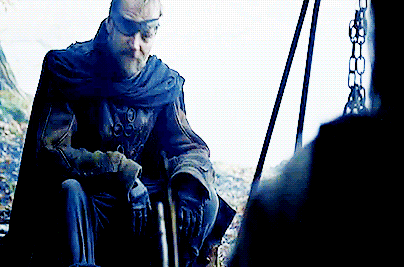 Beric has apparently caught wind of the White Walkers, and is ready to lead the Brotherhood (and the Hound) north for the REAL fight.
There have been multiple hints about the Hound's importance to the bigger picture, so it looks likely that, rather than fighting his brother, he's going to be fighting a much bigger evil.
Except maybe THE OTHER HUGE GODDAMN BOWL HEADING OUR WAY.