Namely THAT BIT AT THE END, which is probably, maybe, definitely a young Ned Stark facing off against Arthur Dayne at the Tower of Joy.
The Tower of Joy is where, according to the so-popular-it's-practically-canon theory R+L=J, Jon Snow was born.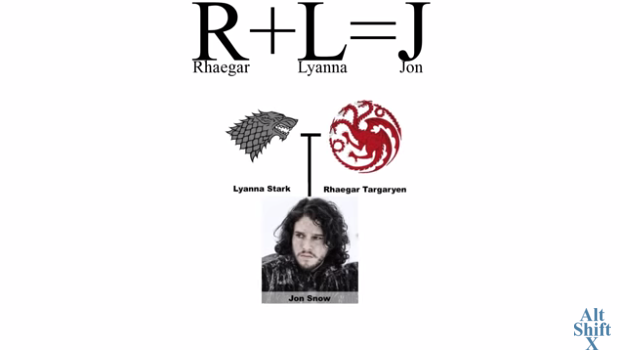 There were a few hints about R+L=J last season, and with Episode 2 already giving us a flashback featuring Lyanna Stark — not to mention reviving Jon Snow — all signs point to this theory finally being confirmed in the next episode.
If it's true, it means Jon Snow is a Stark AND a Targaryen (i.e., a song of ice and fire).