A lot of stuff happened in "The Sons of the Harpy", the fourth episode in Season 5 of Game of Thrones, so you may have missed one small but potentially huge moment: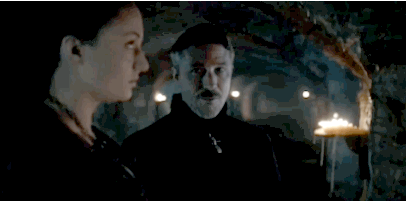 THAT LOOK FROM LITTLEFINGER.
It happened in the scene in the crypt of Winterfell, where Littlefinger tells Sansa about the time he saw her aunt Lyanna at a great tourney at Harrenhal.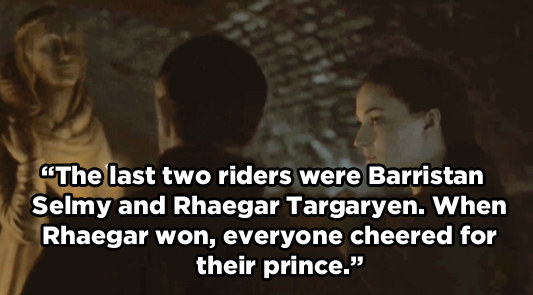 It turns out the tourney was the trigger for the chain of events leading to the war between the Baratheons/Starks/Lannisters and Targaryens, the ripples of which are still being felt in the current events of the show.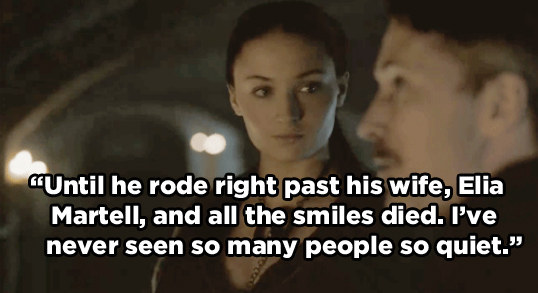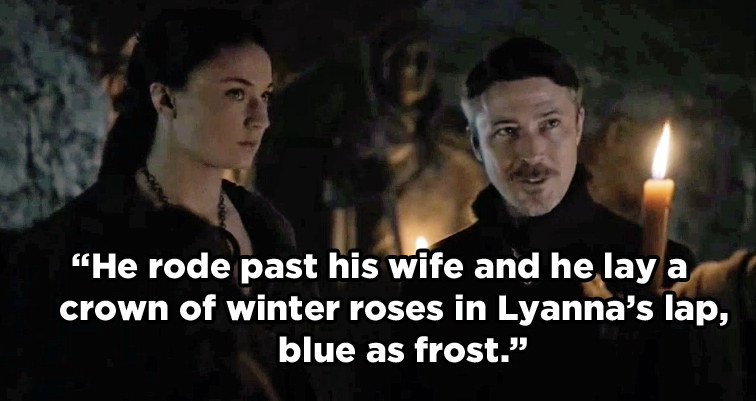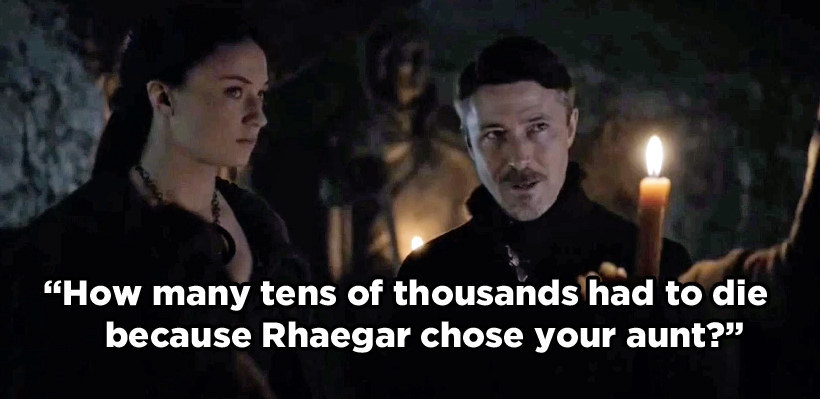 Here's where we get to The Look, which Littlefinger serves up in response to Sansa's comment: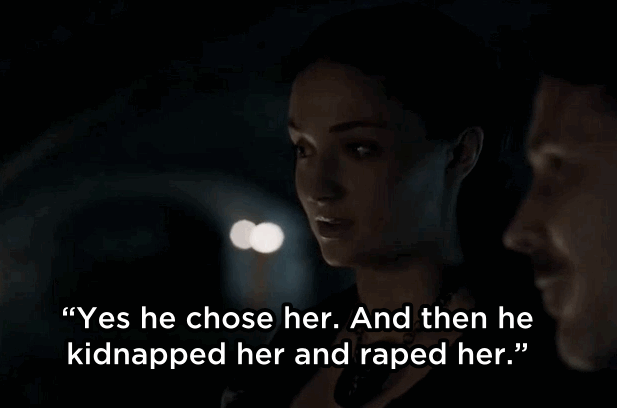 The Look says: LOL NO YOU ARE WAY OFF YOU KNOW NOTHING I KNOW EVERYTHING BUT I'M NOT GOING TO SAY A WORD ABOUT IT RIGHT NOW.
But what could Littlefinger know about Rhaegar and Lyanna that Sansa doesn't? Well, a long-held fan theory is that Rhaegar and Lyanna actually had a child...none other than JON SNOW.
So Littlefinger's LOOK suggests not only that he knows that R+L=J, but that it's something the show is going to explore.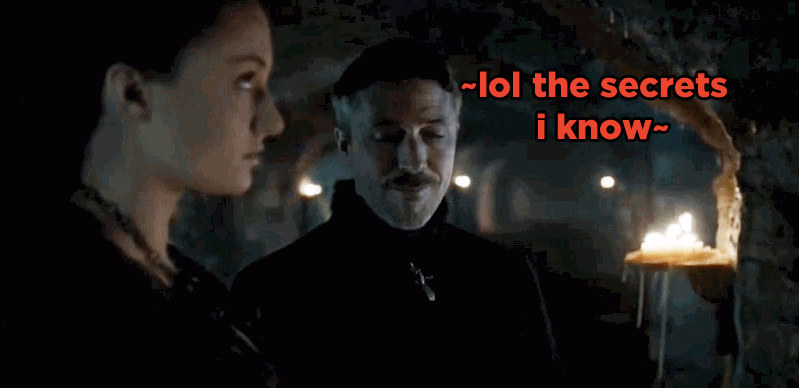 Which is reinforced by the fact Barristan Selmy ALSO talks about Rhaegar later on in the episode, when he tells Daenerys about how her brother used to act like a minstrel, hinting that he was really a good guy.
ALTHOUGH LITTLEFINGER PROBABLY ALREADY KNOWS.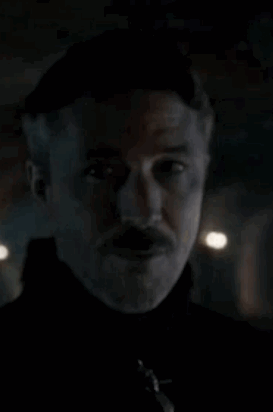 UPDATE: As commenters and this Tumblr user have pointed out, there were two other allusions to R+L=J in this episode.