Since production of the very first movie, the cast of The Hunger Games have amused themselves on set by playing the "Circle Game".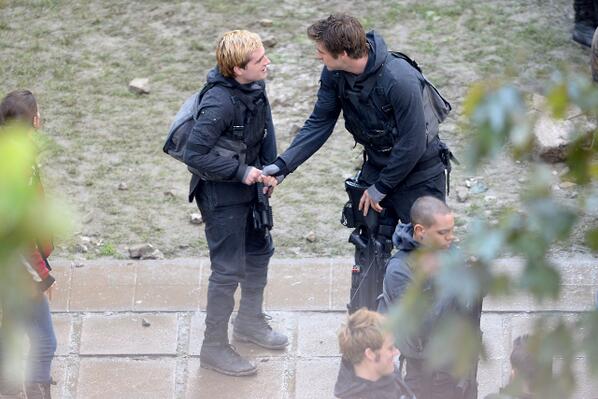 It basically involves one person forming a circle with their fingers, and then punching the other person if they look at the circle. Which sounds about right for the set of a movie about a violent reality TV show.
But the Circle Game is not just limited to the movie set. In a recent interview, Josh and Jennifer sneakily played while Liam answered a question. Perhaps because they were trying to be subtle, there was no punching involved — just some poking from Jennifer. Then they both appeared to focus on Liam, still answering his question, but it seems Jennifer couldn't help but sneak another look at Josh's hand, which was still forming a circle. Which naturally led to another poke. And Josh just shook his head.