So much happened in the Season 6 finale of Game of Thrones that the impact of one thing we've all been waiting for got a bit lost in the excitement.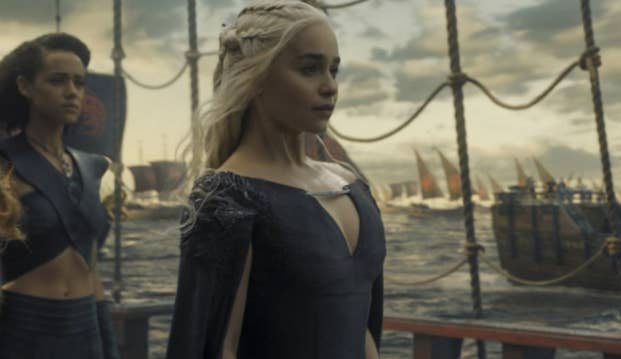 So let's take a moment to appreciate that DAENERYS STORMBORN IS FINALLY HEADING TO WESTEROS.
We've been waiting for this since literally the first episode.
IT'S TAKEN SO LONG.
The whole middle section of Dany's plot kinda dragged, tbh.
But now she's finally actually heading into the ~game~!
It's going to be sooo good.
She's already way ahead of her enemies.
And it will be VERY interesting to see what happens when she and Jon Snow meet.
The timing seems significant.
Is the show setting the stage for them to form an alliance...and also maybe bang?
(Yes, Dany is his aunt, but Targaryens are all about keeping the bloodline ~pure~ and also this show has made monsters of us all lol.)
No matter what happens, one thing is for sure: It's going to be epic.
Let's just hope Dany doesn't get a case of the Gendrys and end up stuck on a boat forever.