Chris Hemsworth: God of Thunder, Dancing with the Stars champion, and now People's Sexiest Man Alive 2014.
When he found out he'd won the honour, the Australian actor revealed he had one thing to say: "GOOD".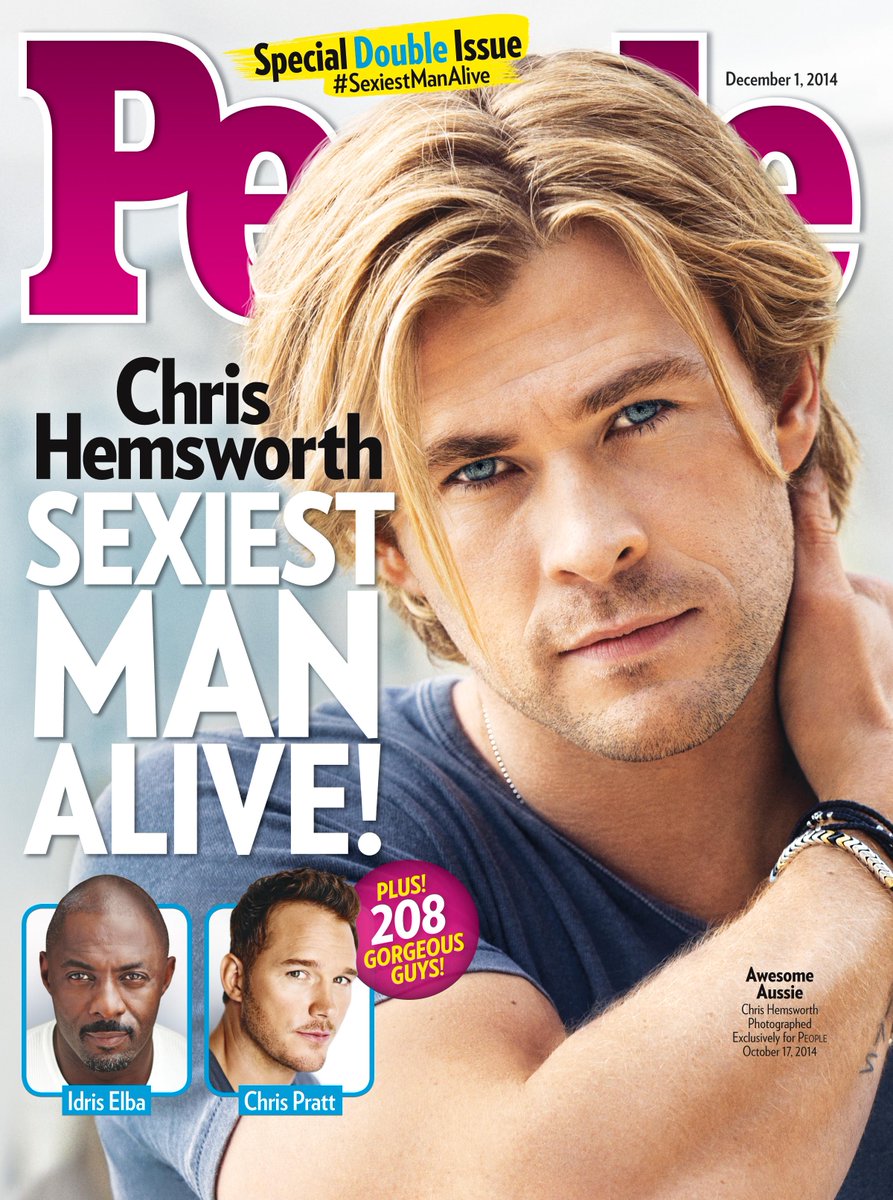 But the Thor star told People they were actually a couple of years late: "I hit my peak a few years ago. I'm on the decline now."
Chris also said his wife, Elsa Pataky, laughed when she heard the news: "My wife thought it was pretty funny, as I did, we had a good old laugh about it." He added that his brothers, Liam and Luke, would probably give him a hard time about the honour: "They're gonna give me some schtick over this I reckon but that's alright, that's what brothers do."