I'm sure you didn't miss this, but over the weekend everyone's fave (even if you won't admit it) Taylor Swift deleted everything off her social media accounts.
Fans (including myself), have gone into overdrive, coming up with theories and finding tiny shreds of evidence about what kind of music we're in store for.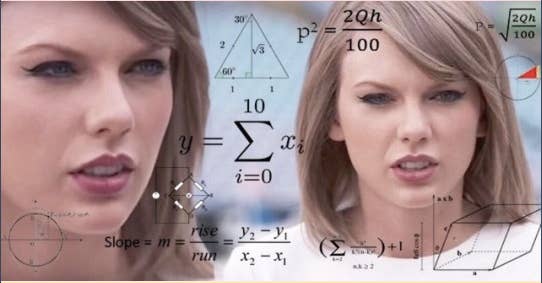 And one of the main theories we've all been talking about? Space.
Even as far back as six months ago, fans were theorising that stars would be a part of her new album's theme.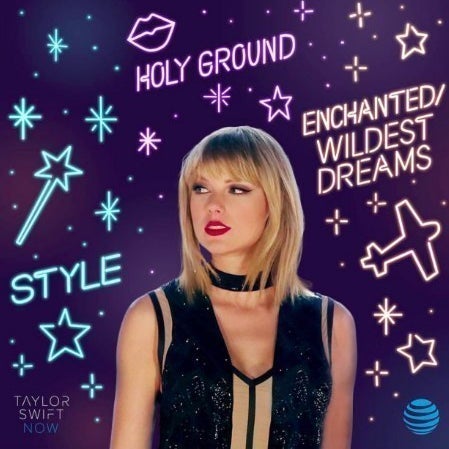 There were a lot of tiny hints: She wore star temporary tattoos to Drake's birthday party, the promo material for her Super Bowl show featured stars, a guitar she used at the show had stars on it, she decorated Lorde's birthday card with stars, and she wore a few outfits featuring stars.
Also, this Insta post from Kesha last year sparked rumours and theories that the Grammy-winning artist she collab-ed with was Taylor. Her caption includes 13 emojis and has three different types of stars.
When Taylor began her social media "blackout", a lot of people jumped on this truly INCREDIBLE theory that her new album would be called Eclipse.
Like, literally EVERY colour on her Tumblr theme is somehow related to space.
People also looked to the Instagram of Scott Borchetta, the founder of Taylor's record label, Big Machine Label Group. The time on the clock in this photo he posted last month lines up with the time that the eclipse will be most visible.
It was announced this week that a random teenage billionaire is putting a Taylor Swift CD on a NASA ship heading into SPACE next year.
Last week Kenny Chesney announced that his new album would feature a recording of a duet he did with Taylor titled... "Big Star".
TBH, I personally do not buy the whole ~Eclipse~ thing because of the Twilight connotations. But I am 100% wholeheartedly into the stars and space theory.
Basically I don't know what's happening, but this is the whole Taylor fandom right now: