4.
Bryan Cranston as Jerry's dentist on Seinfeld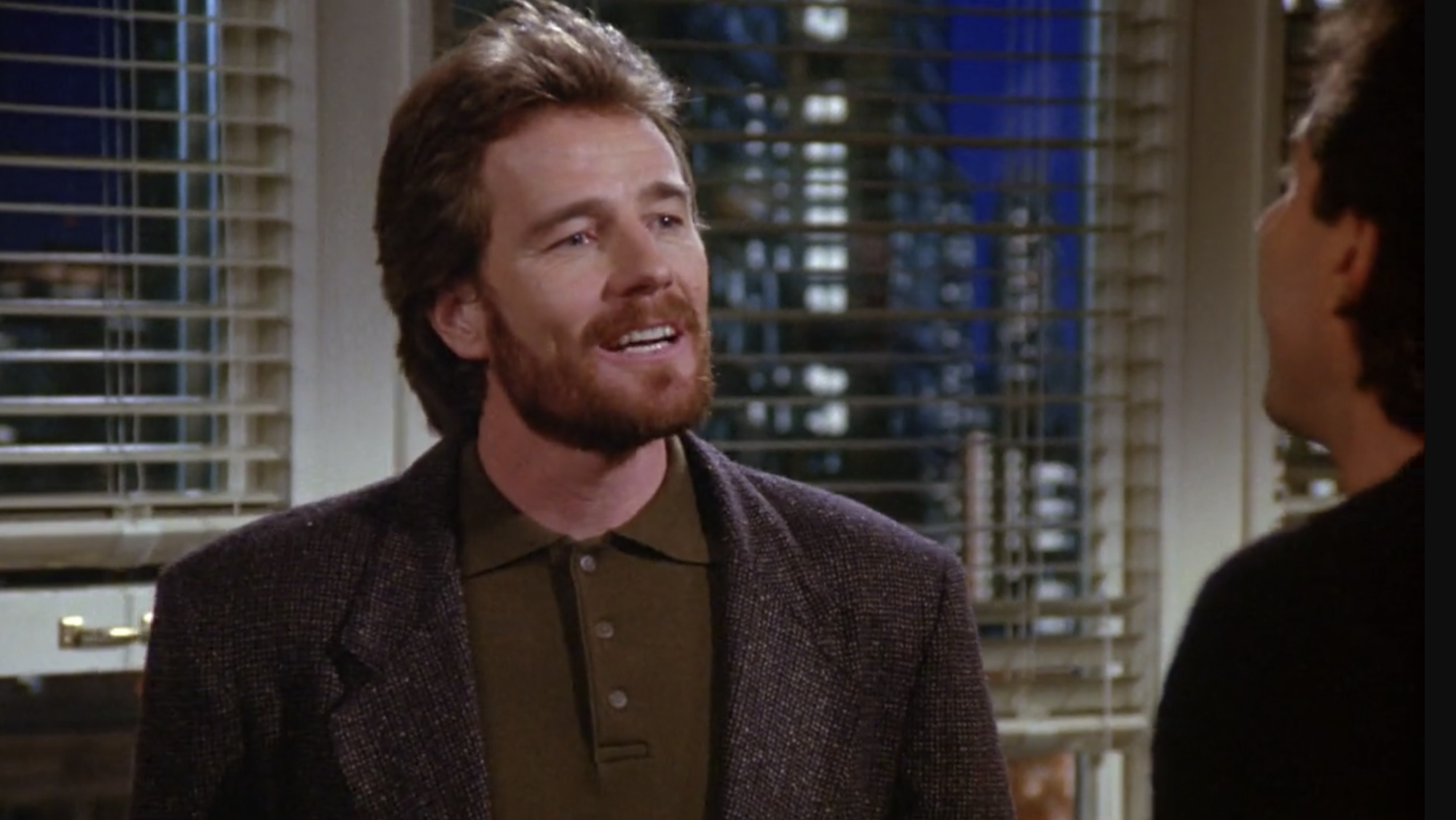 5.
Catherine Keener as Jerry's artist girlfriend on Seinfeld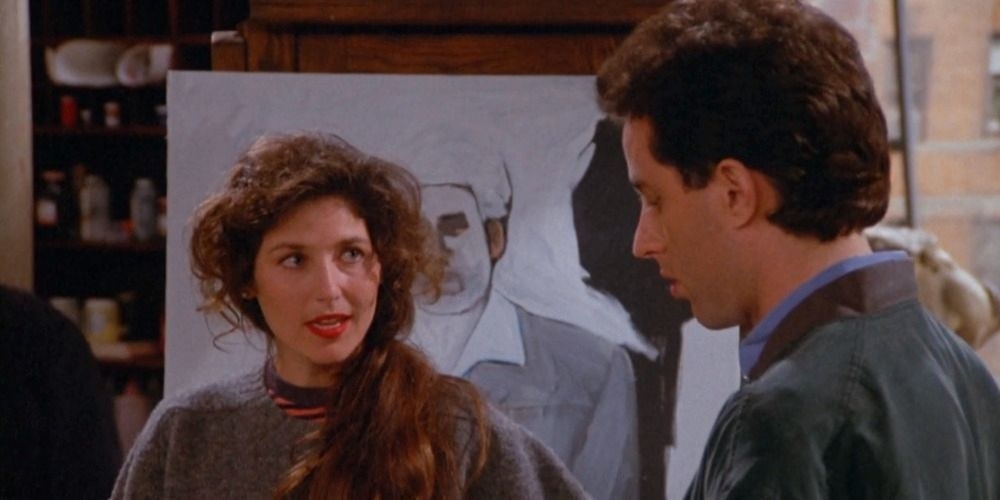 6.
Jennifer Coolidge as a masseuse on Seinfeld and a fake Brit on Friends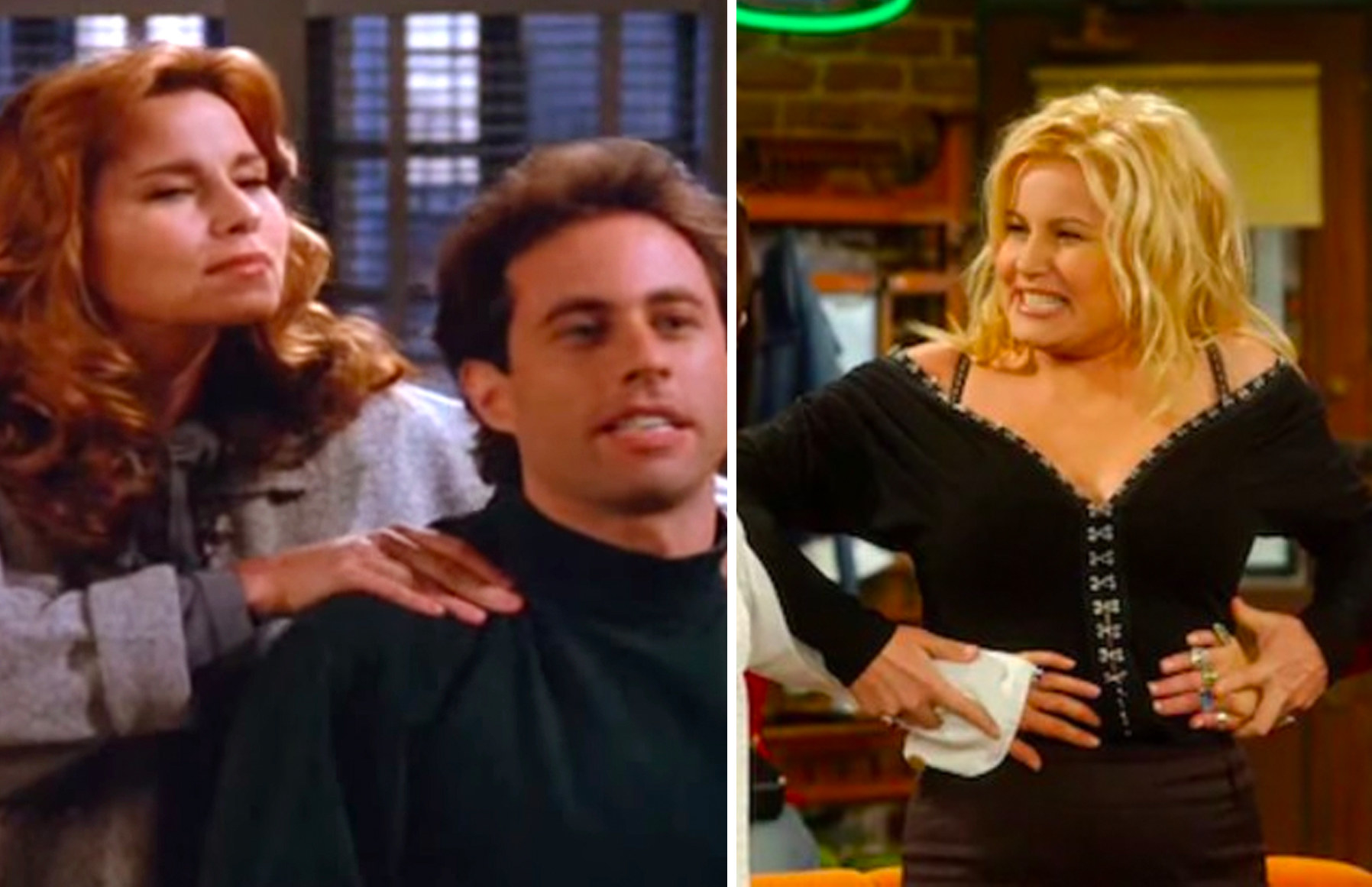 7.
Courteney Cox as Jerry's fake wife on Seinfeld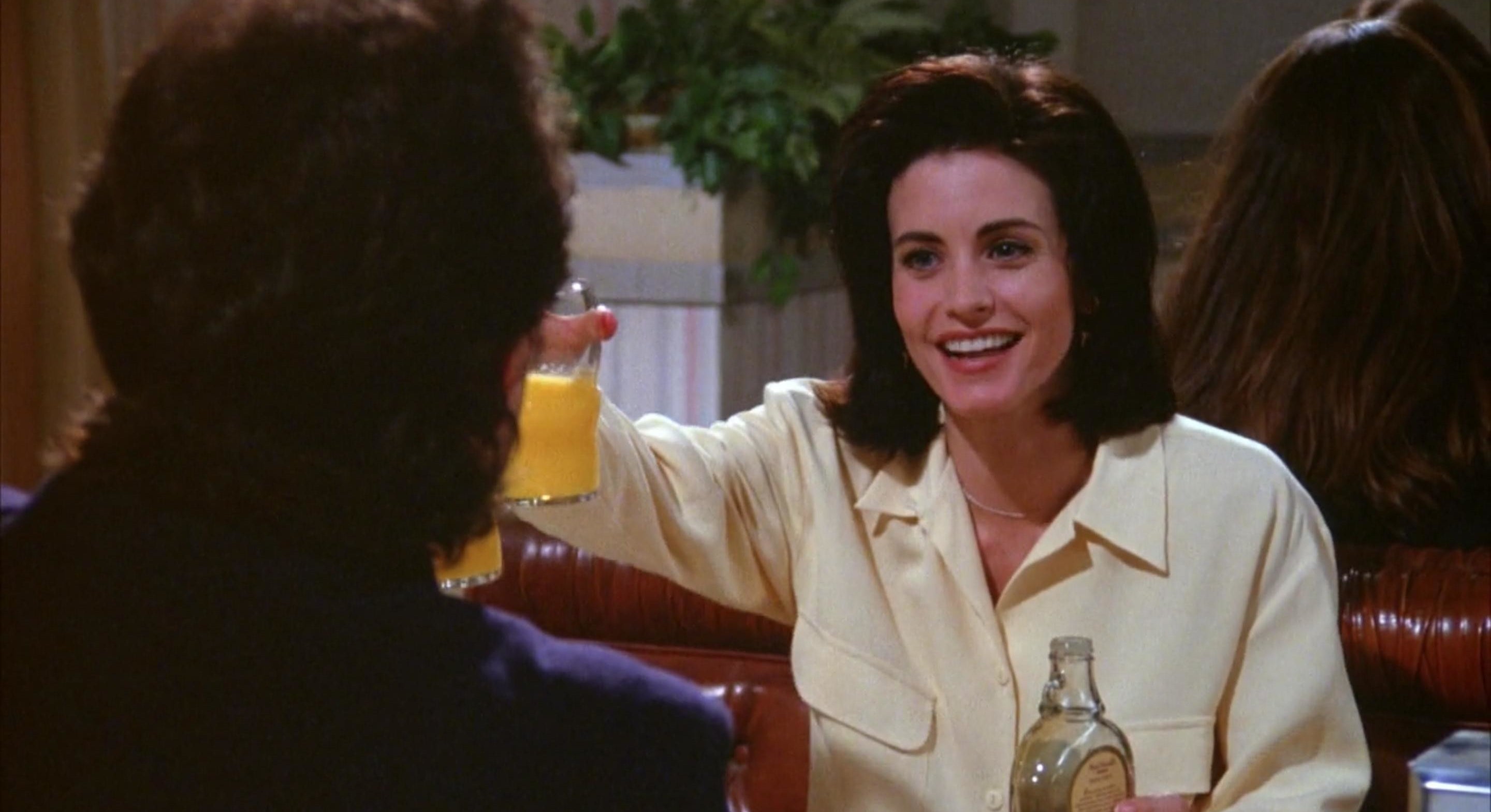 8.
And Steve Zahn as Phoebe's fake husband on Friends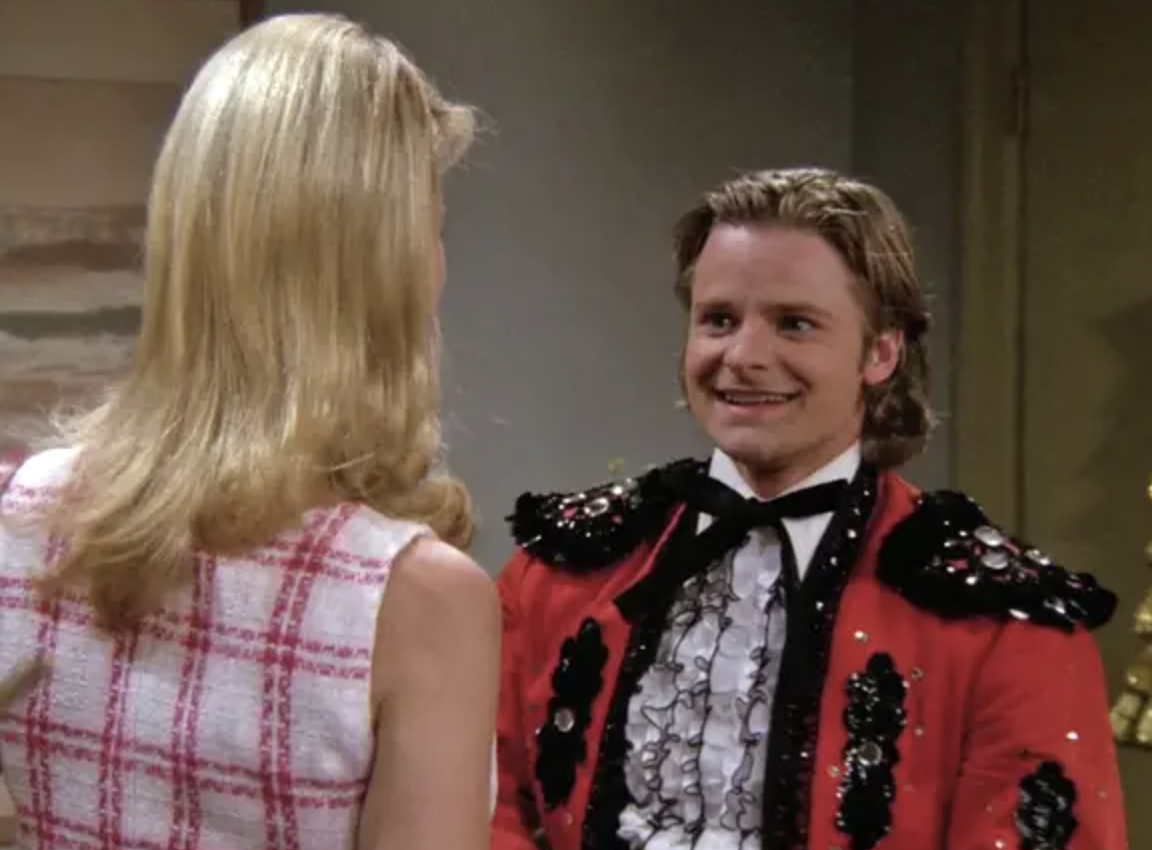 9.
Denise Richards as a hottie on Seinfeld and Friends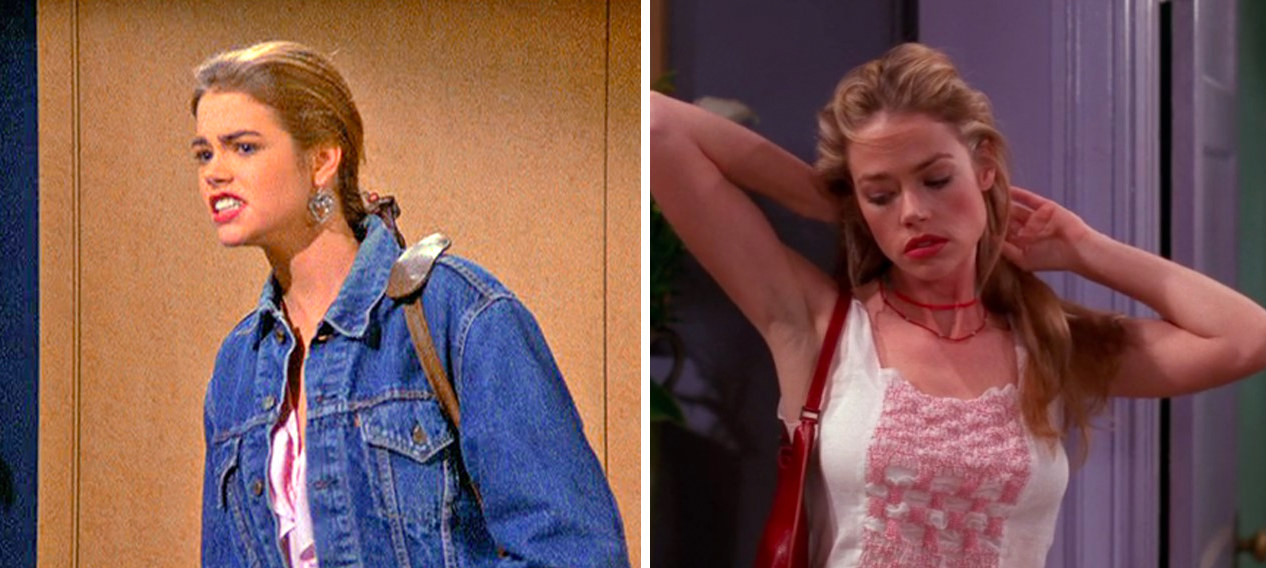 10.
Debra Messing as Jerry's racist date in Seinfeld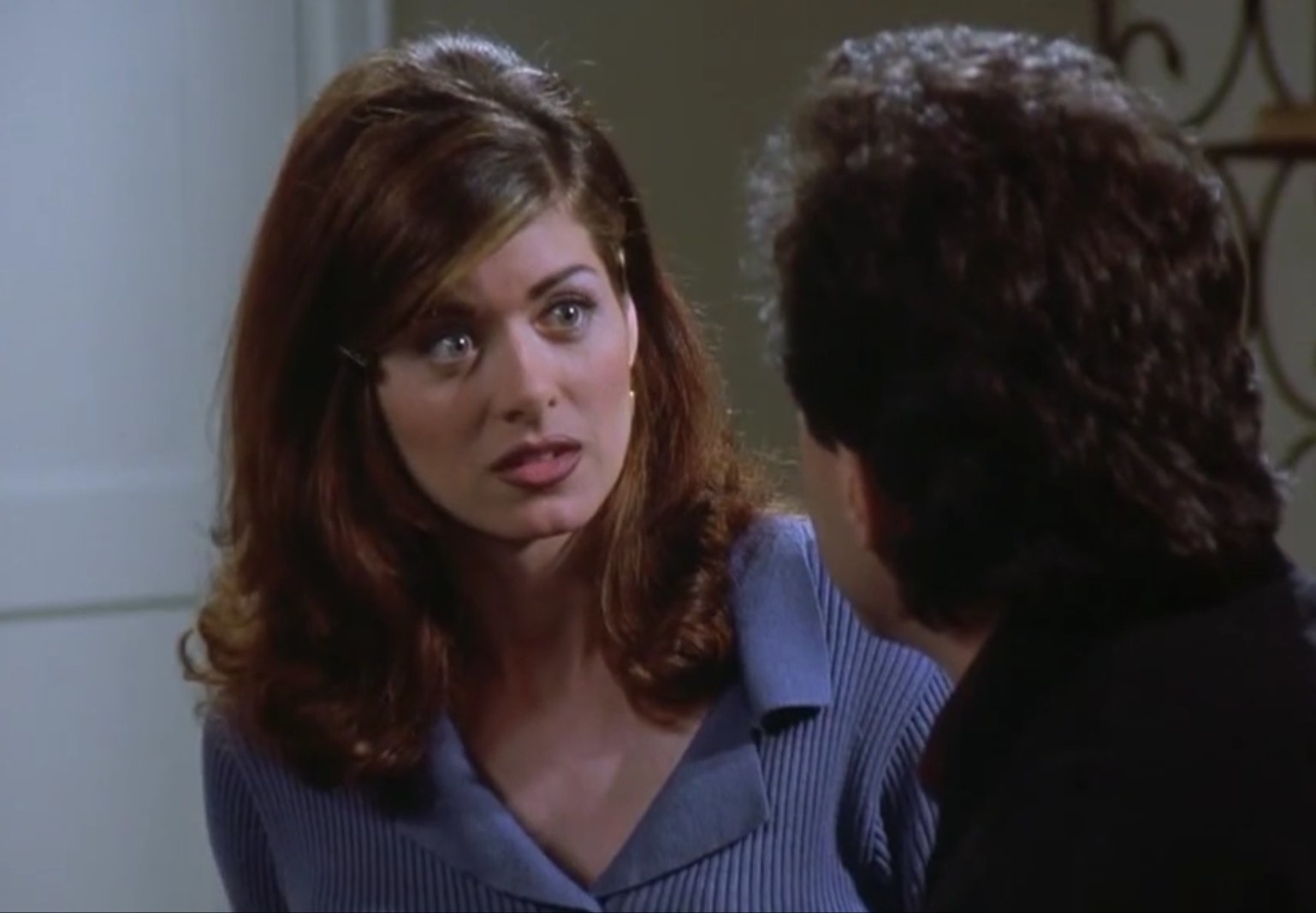 11.
Sarah Silverman as Kramer's surprisingly good looking girlfriend on Seinfeld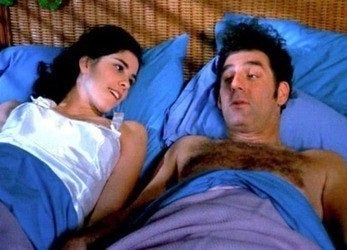 12.
Aisha Tyler as Charlie on Friends
13.
Maggie Wheeler as the girl with the voice on Seinfeld and Friends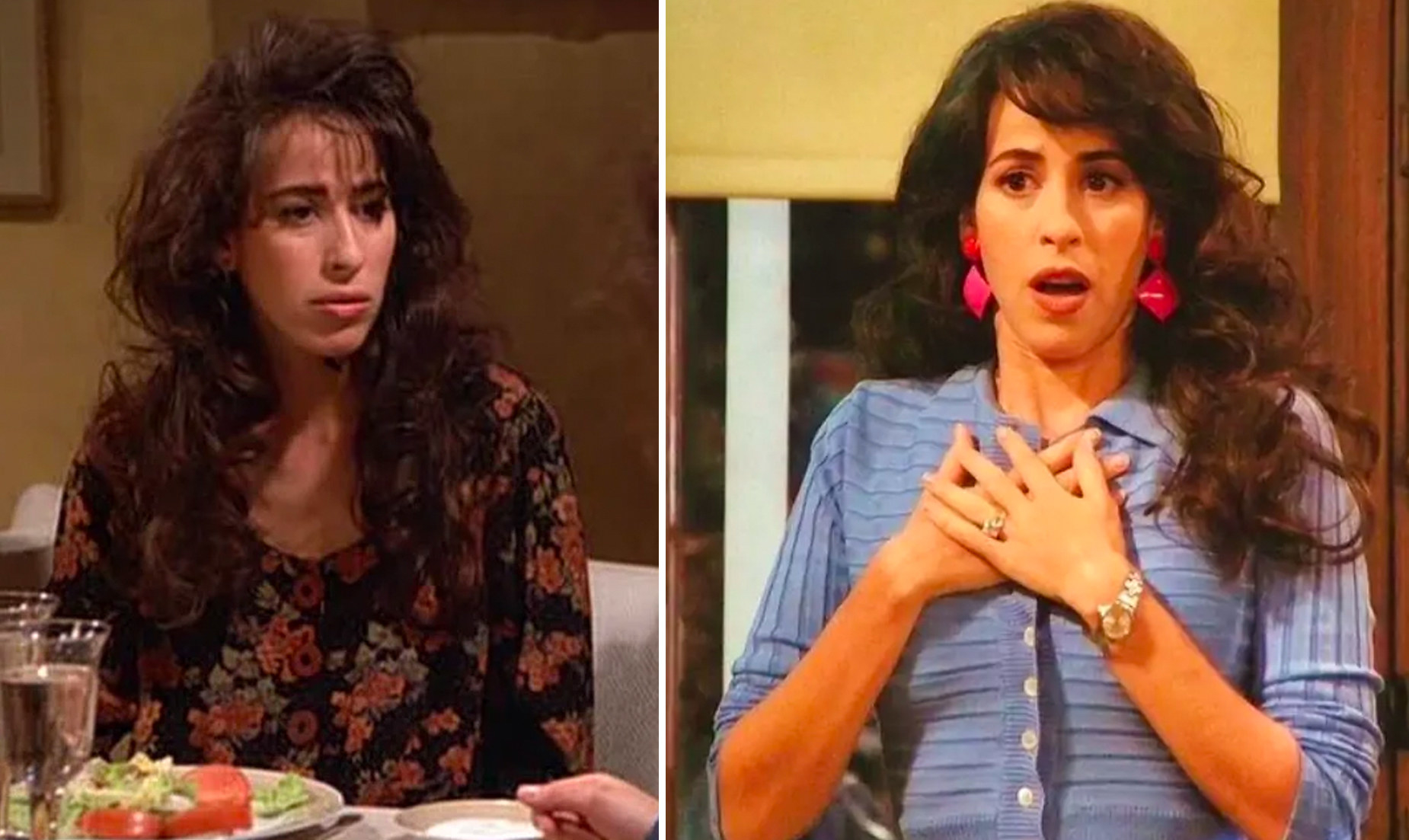 14.
Teri Hatcher as one of Jerry's girlfriends on Seinfeld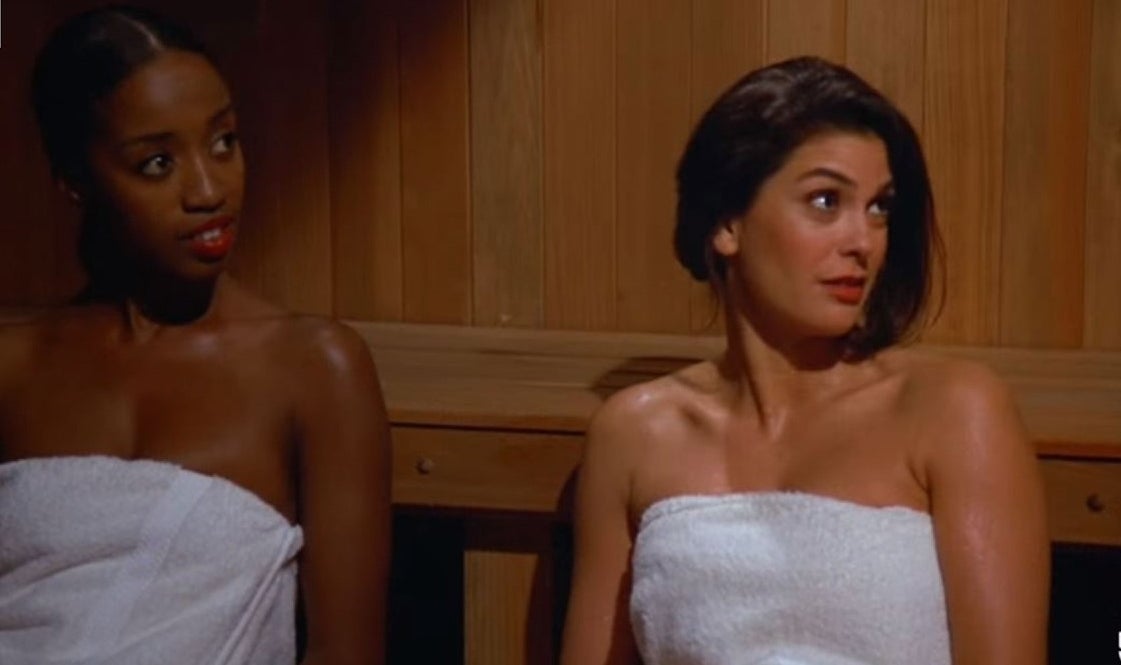 15.
Molly Shannon as Elaine's nemesis on Seinfeld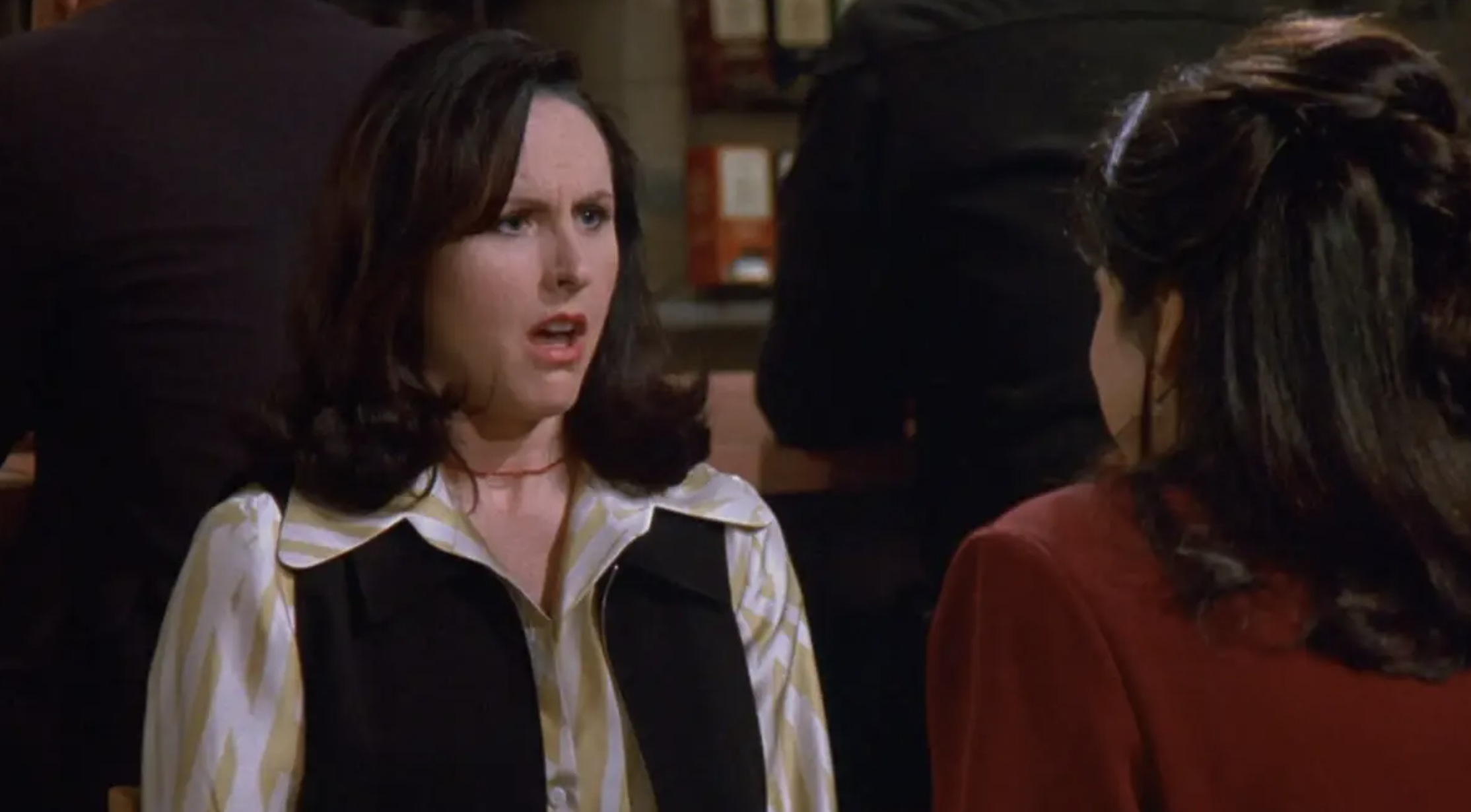 16.
Rebecca Romijn as the dirty girl on Friends
17.
Christine Taylor as love interests on Seinfeld and Friends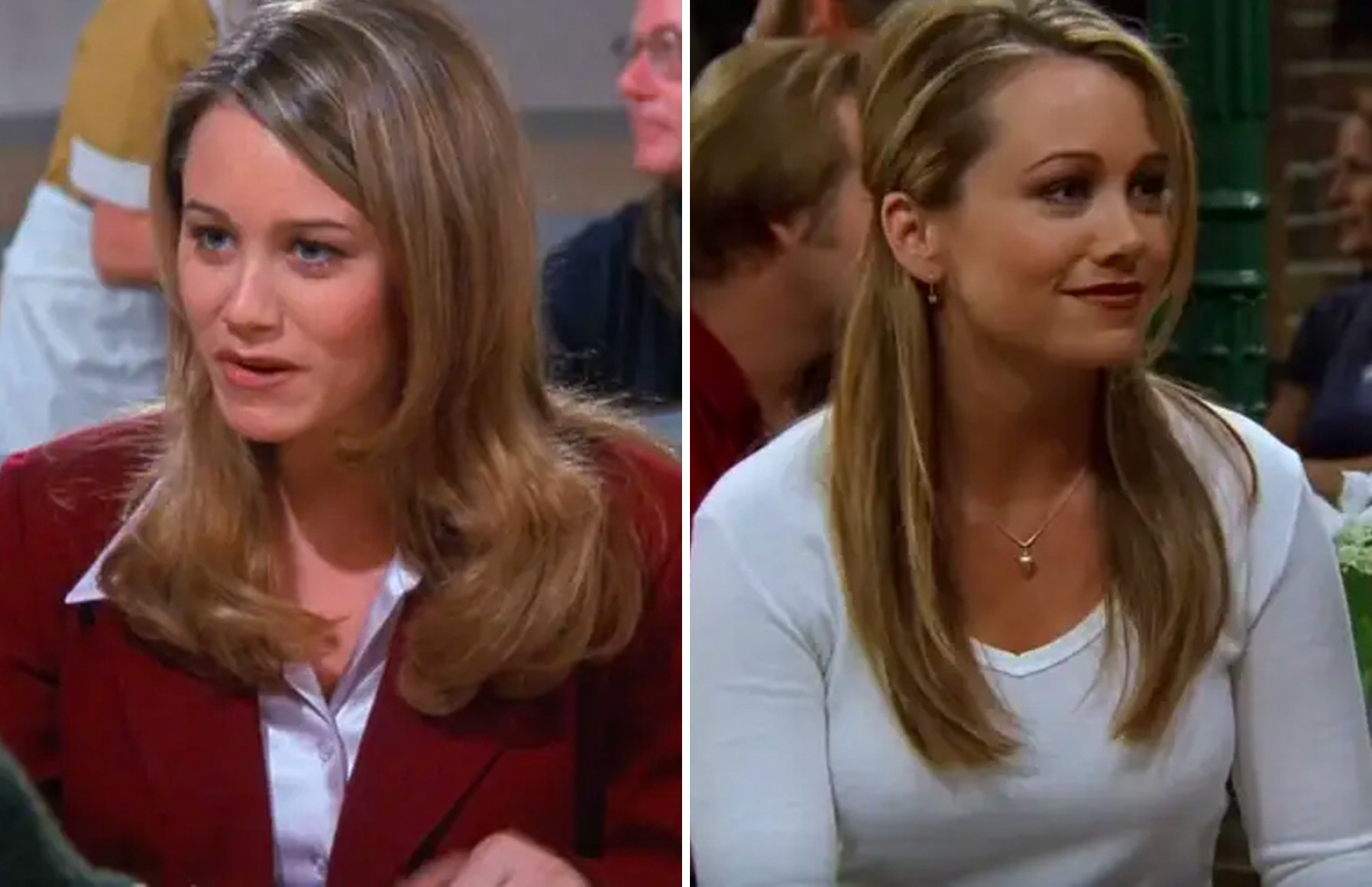 18.
Mae Whitman as a Girl Scout on Friends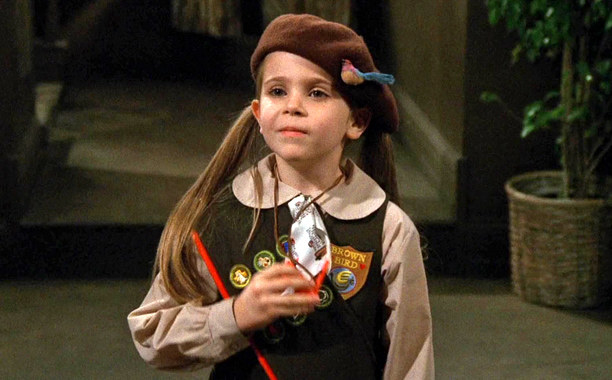 19.
Jon Lovitz as the fake cancer guy on Seinfeld and the stoned guy on Friends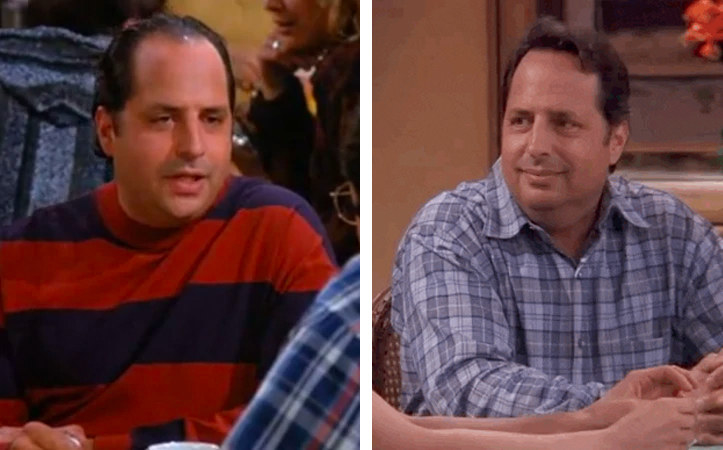 20.
Melora Hardin as Marcel's attackee on Friends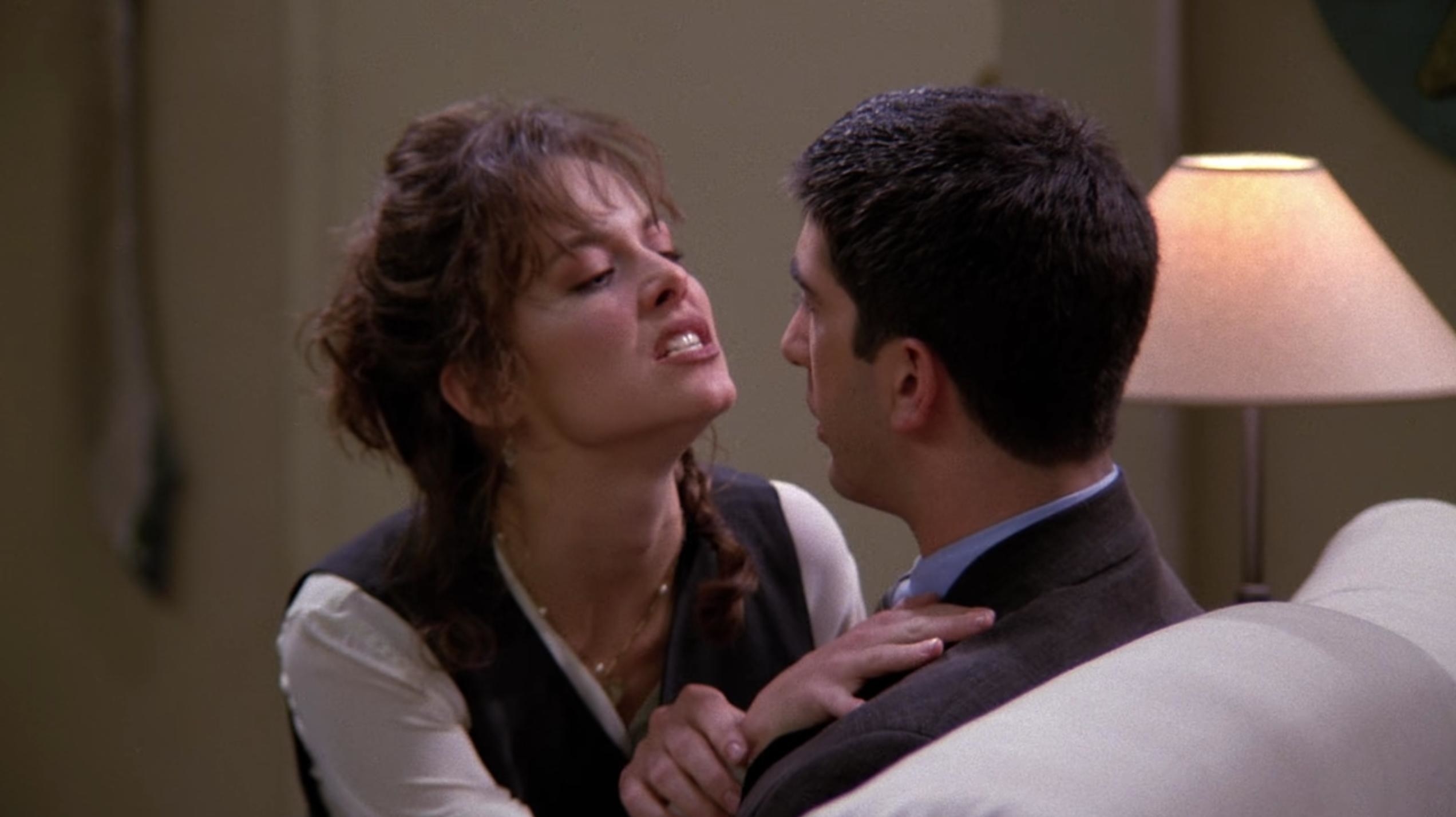 21.
Bob Odenkirk as the failing doctor on Seinfeld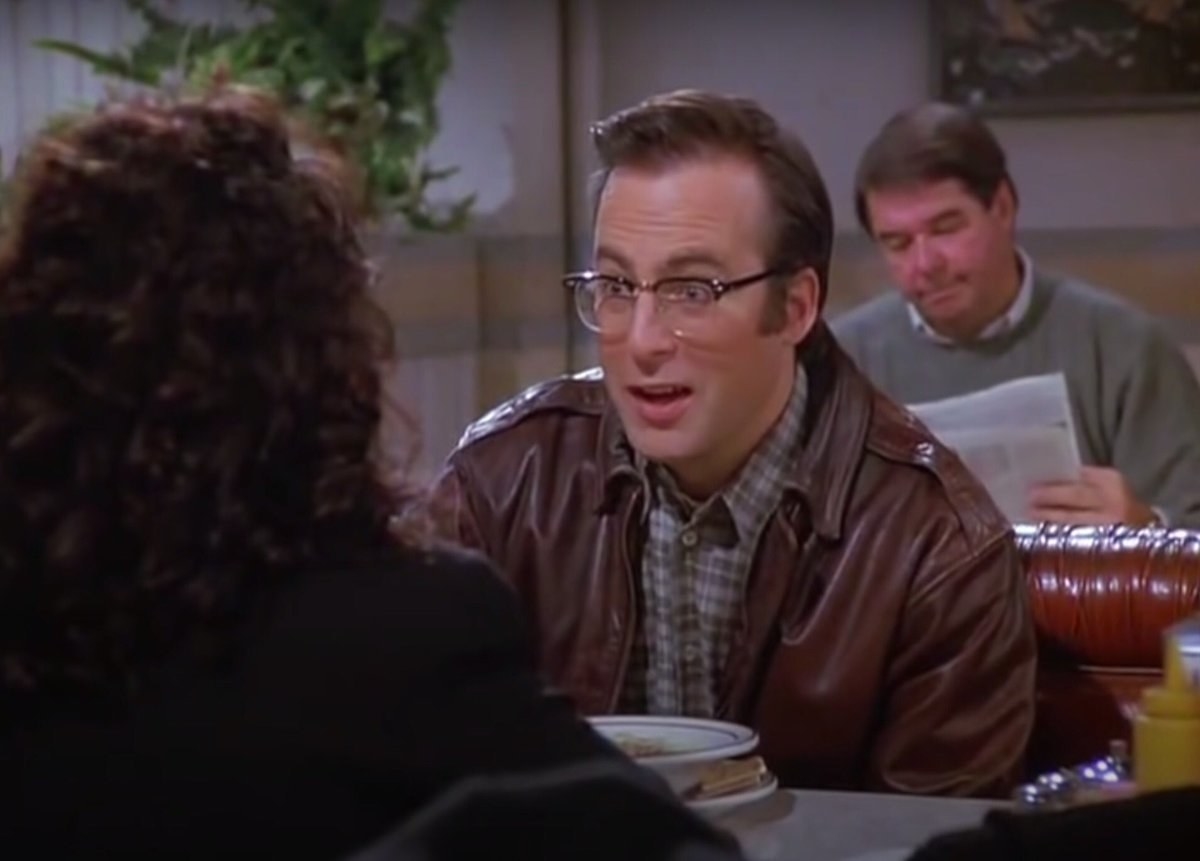 22.
James Spader as the ice cream guy on Seinfeld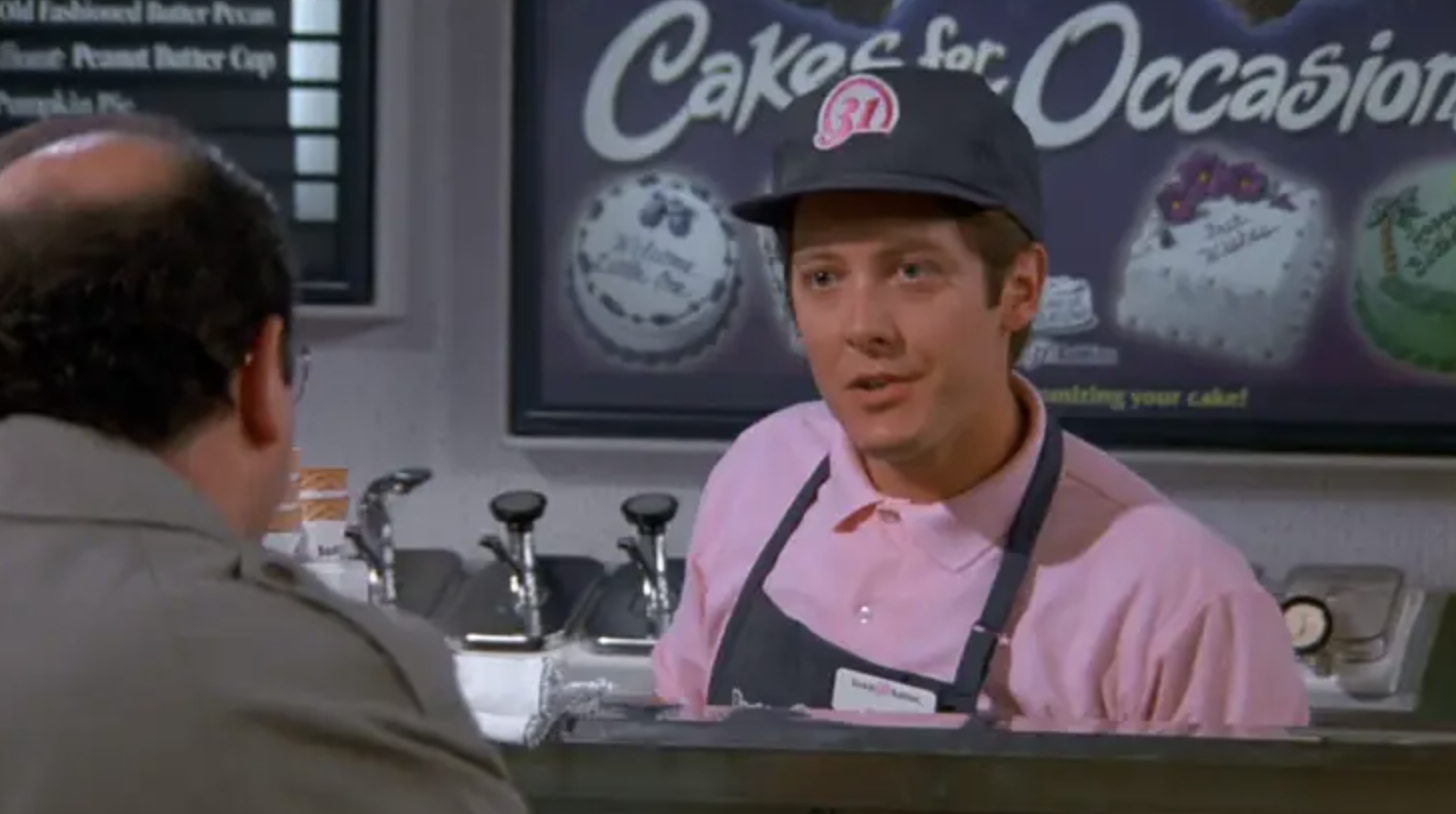 23.
Patton Oswalt as a video store worker in Seinfeld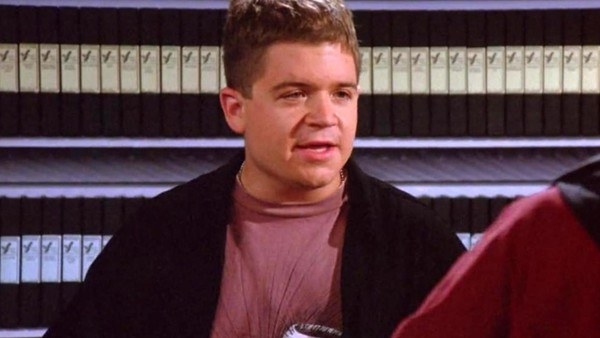 24.
Reese Witherspoon as Rachel's sister on Friends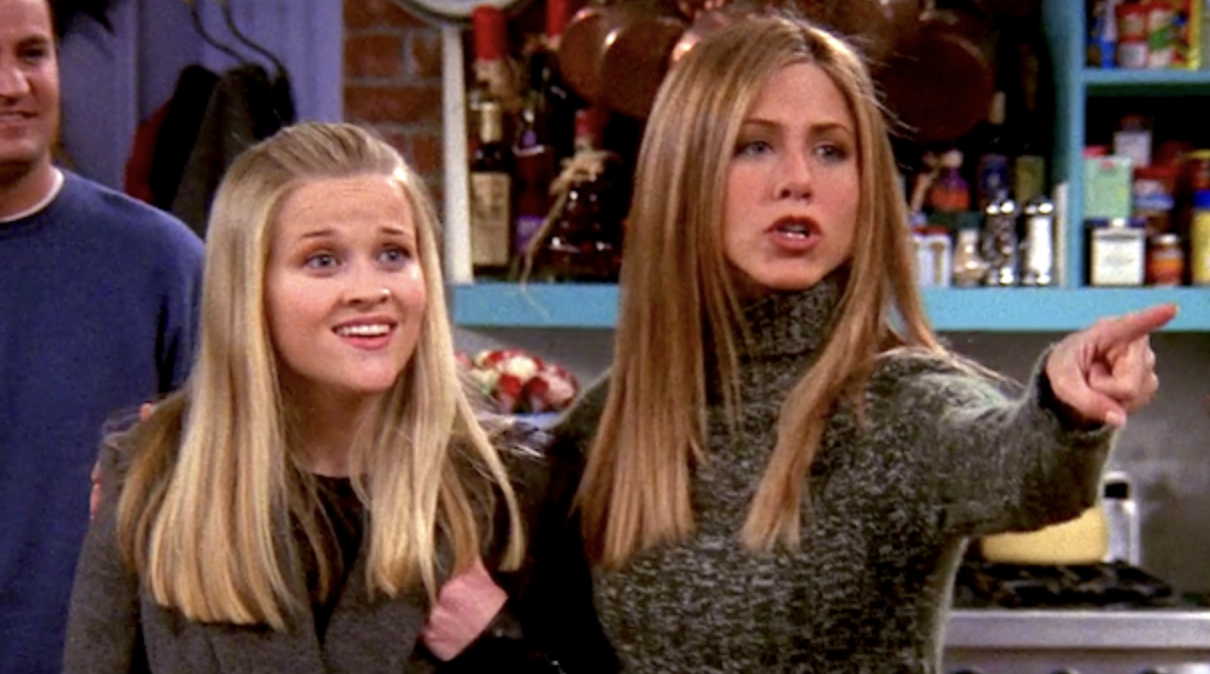 25.
Brad Garrett as Jerry's mechanic in Seinfeld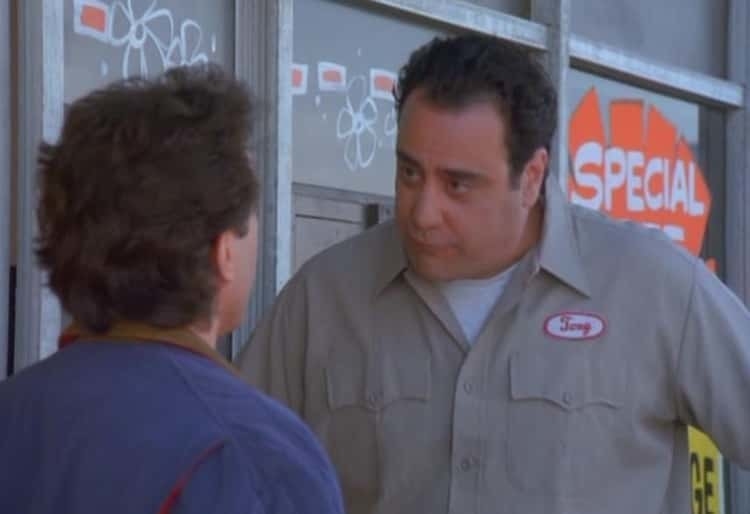 26.
Kathy Griffin as the annoying friend on Seinfeld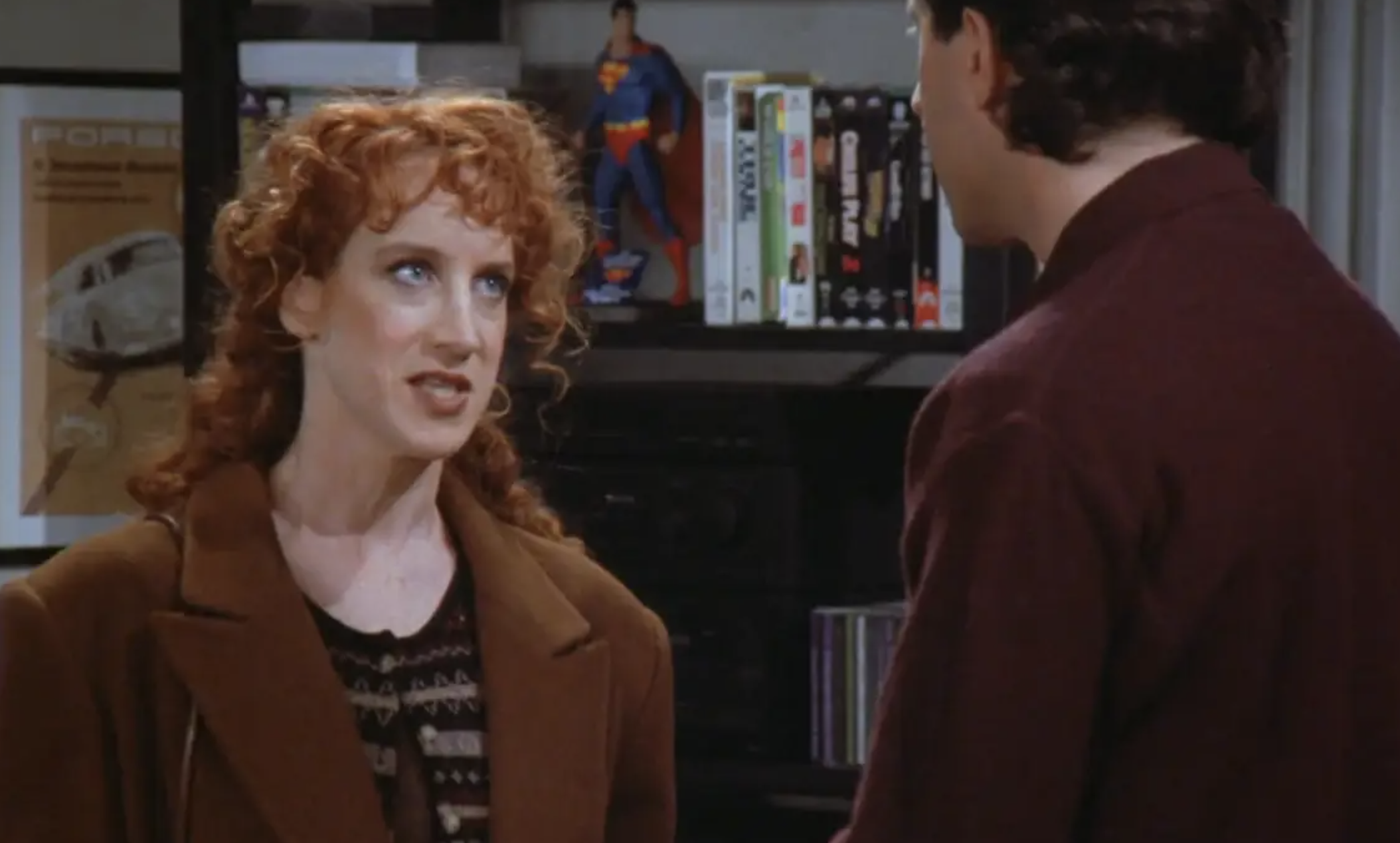 27.
Lauren Graham as the speed-dial dater on Seinfeld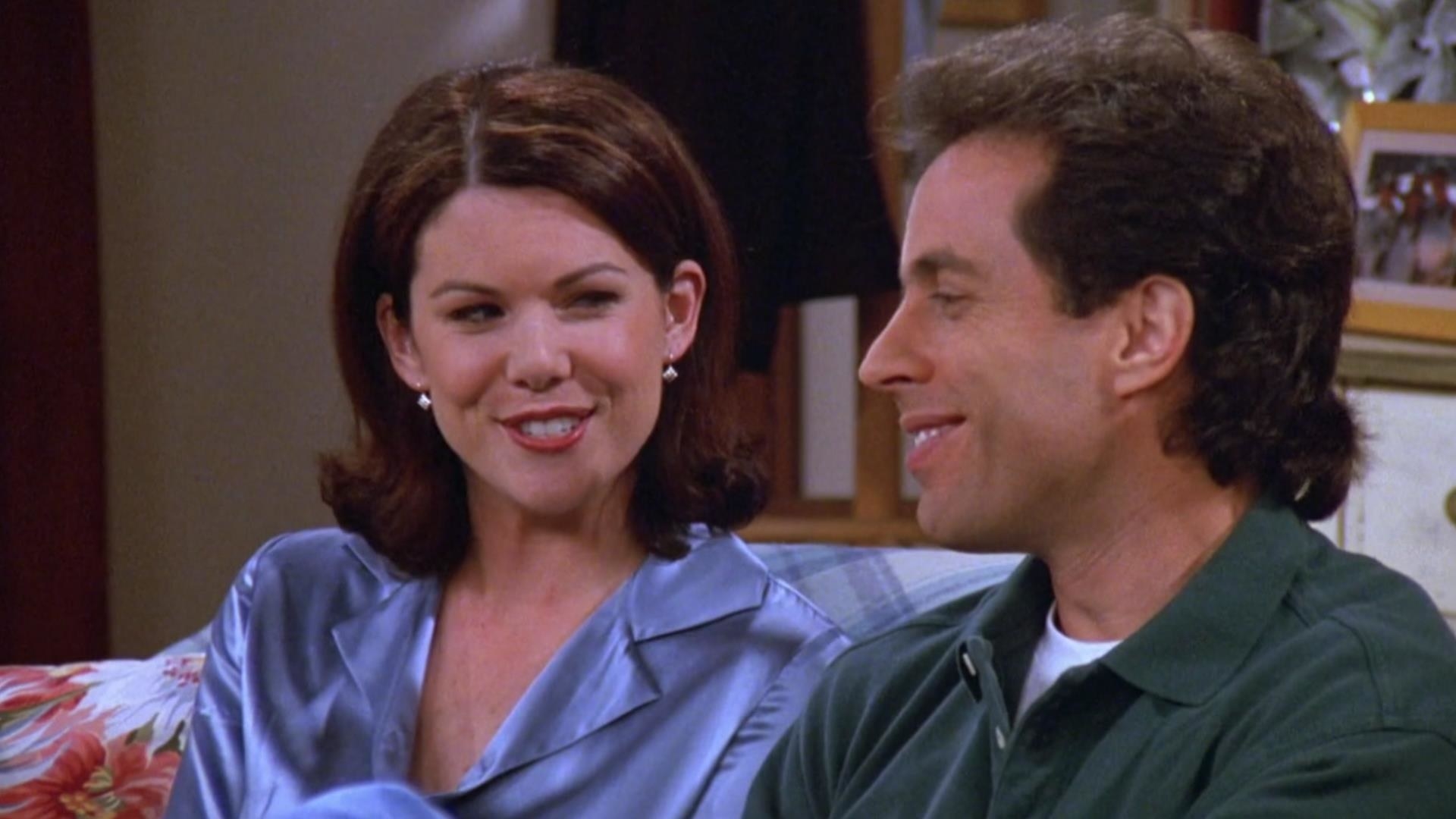 28.
Rob Schneider as another one of Elaine's nemeses on Seinfeld
29.
Larry Hankin as two iconic roles on Seinfeld and Friends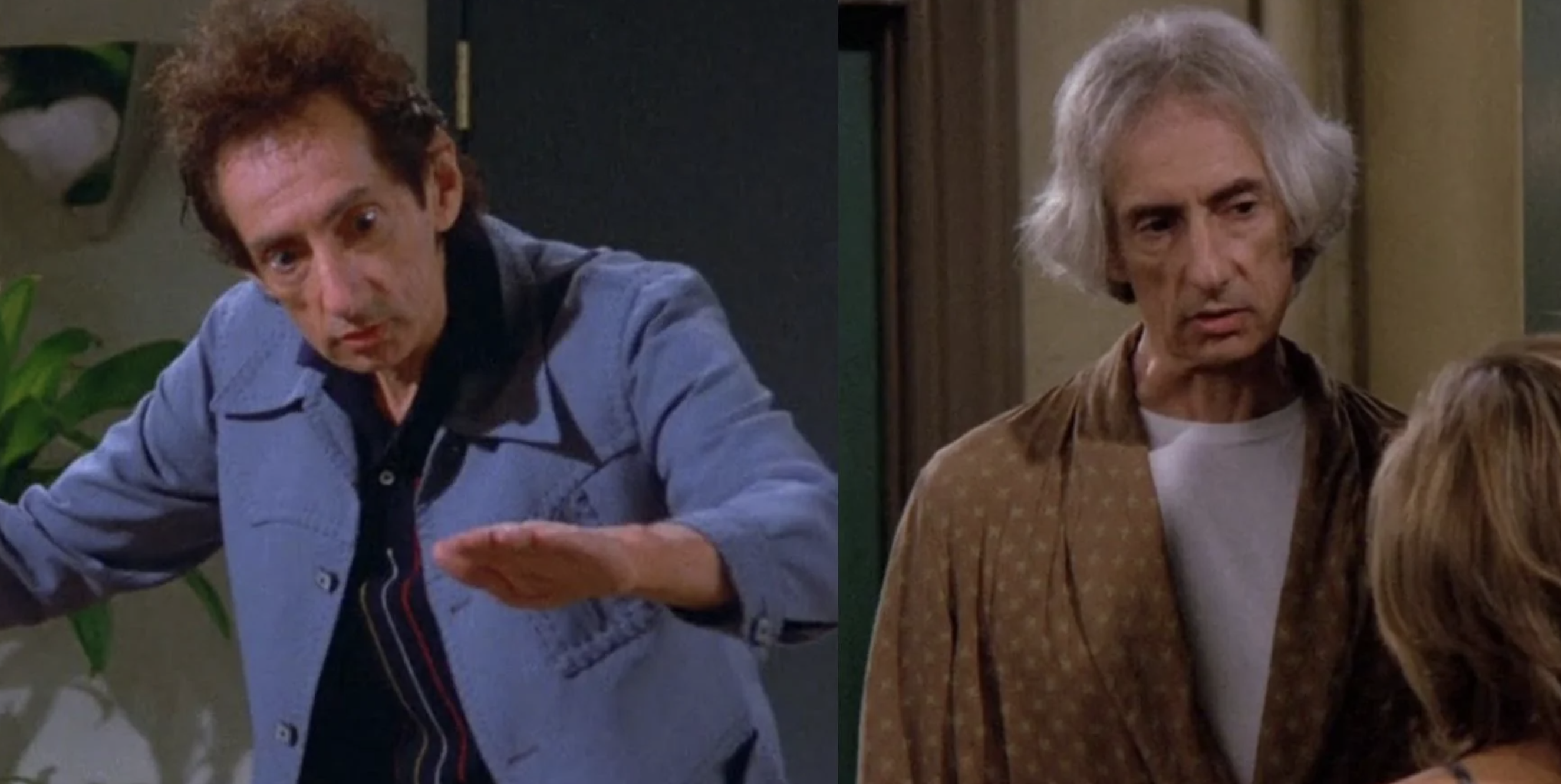 30.
Jim Rash as the phalange-fearer on Friends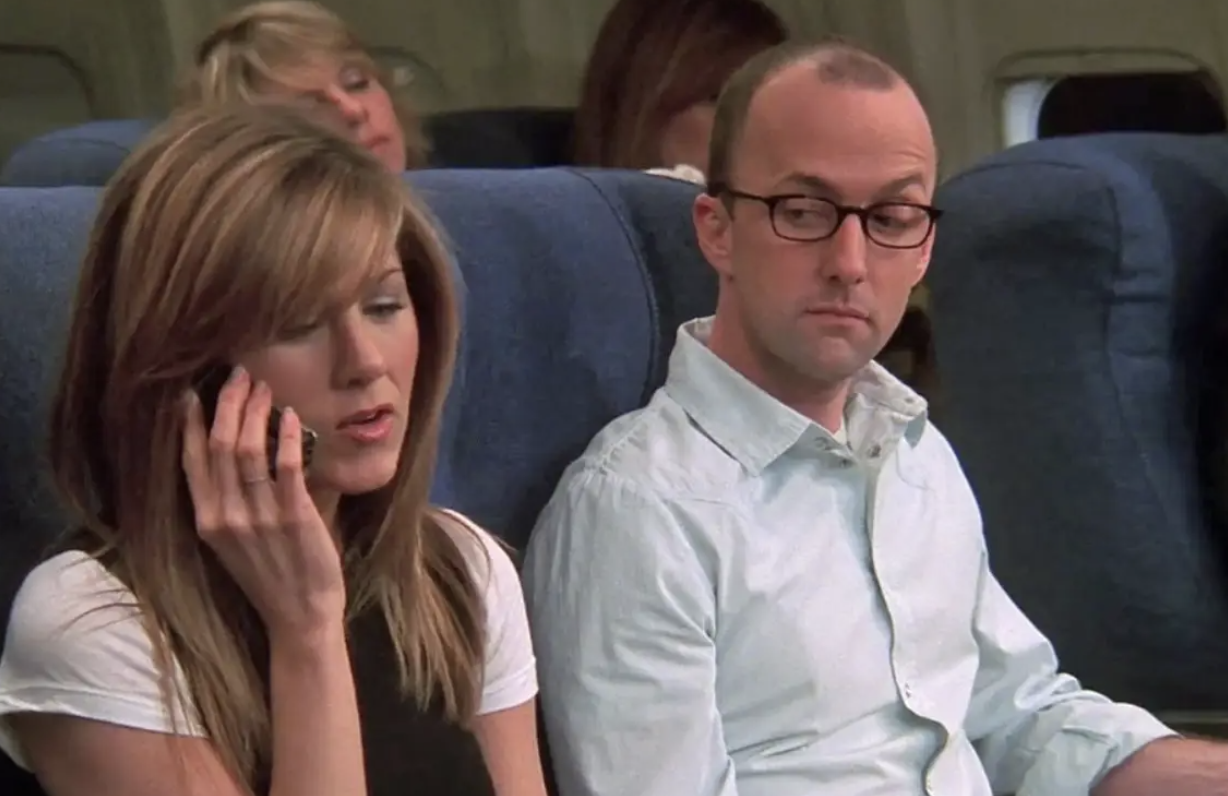 31.
Anna Gunn as Jerry's girlfriend on Seinfeld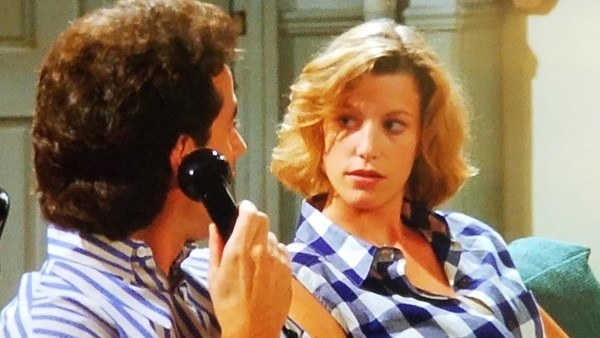 32.
Jeremy Piven as a potential George in Seinfeld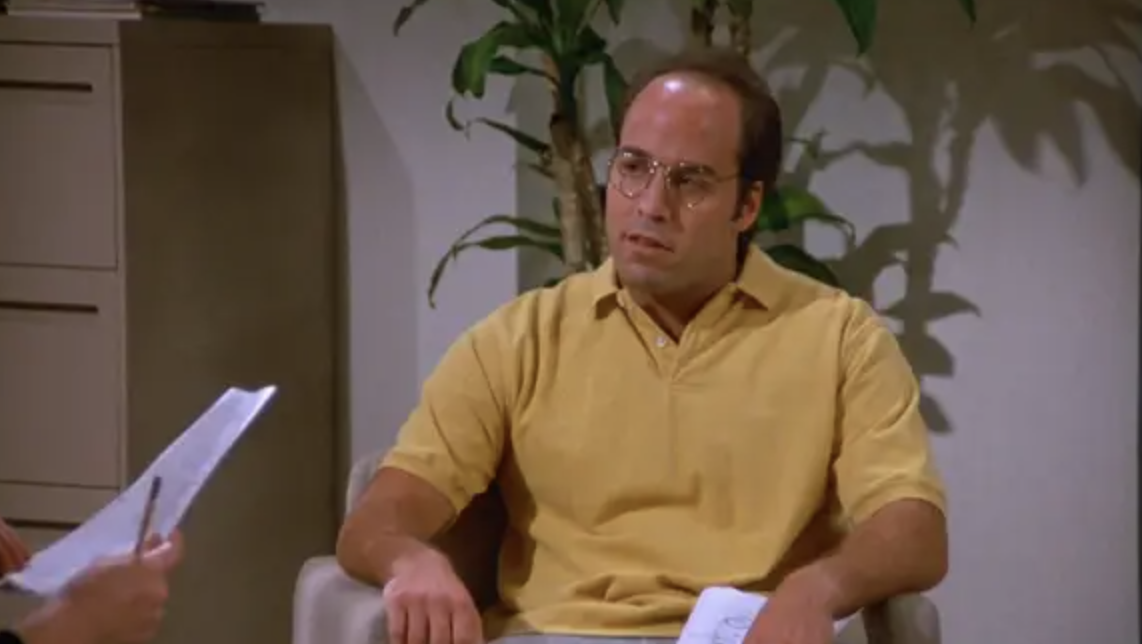 33.
Jason Alexander as a disgruntled office worker in Friends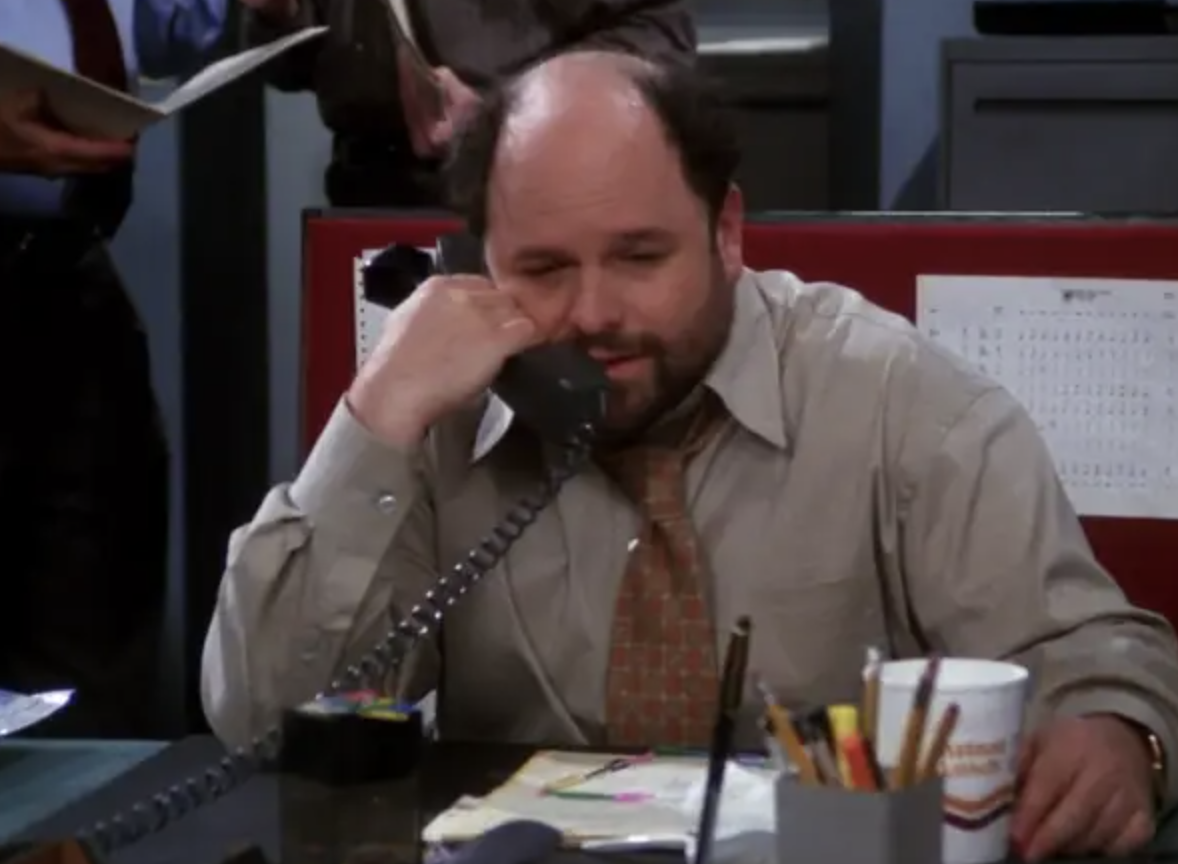 34.
Jon Favreau as a boyfriend and a clown on Seinfeld and Friends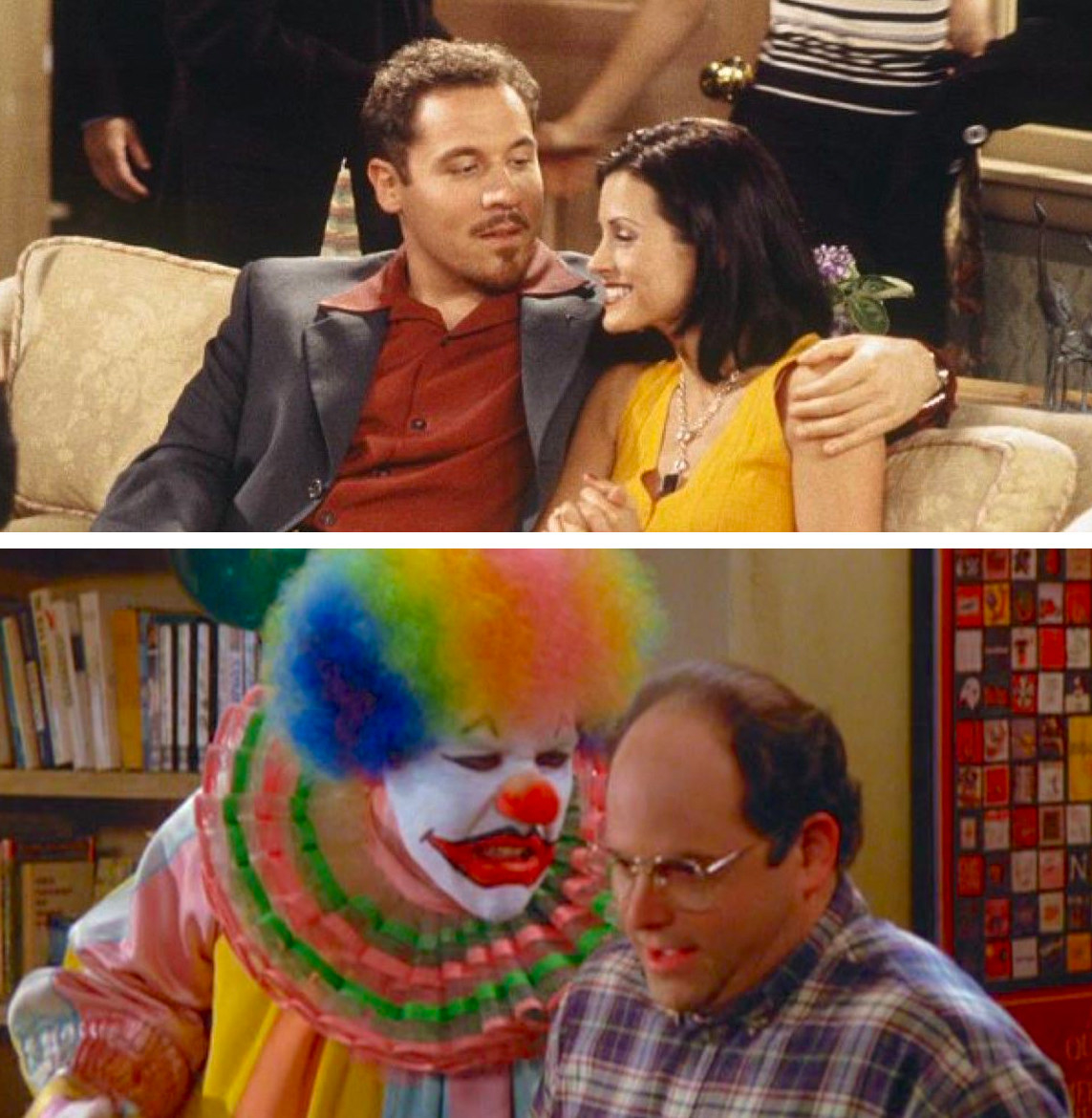 35.
George Clooney as a hot doctor on Friends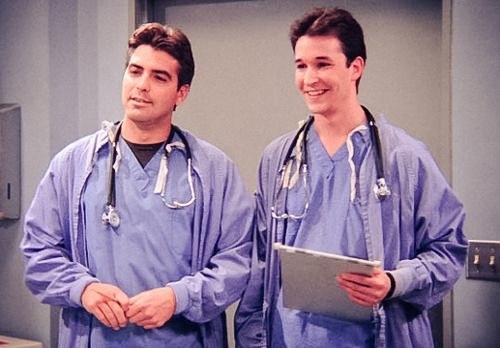 36.
Debra Jo Rupp as a booking agent on Seinfeld and a wife on Friends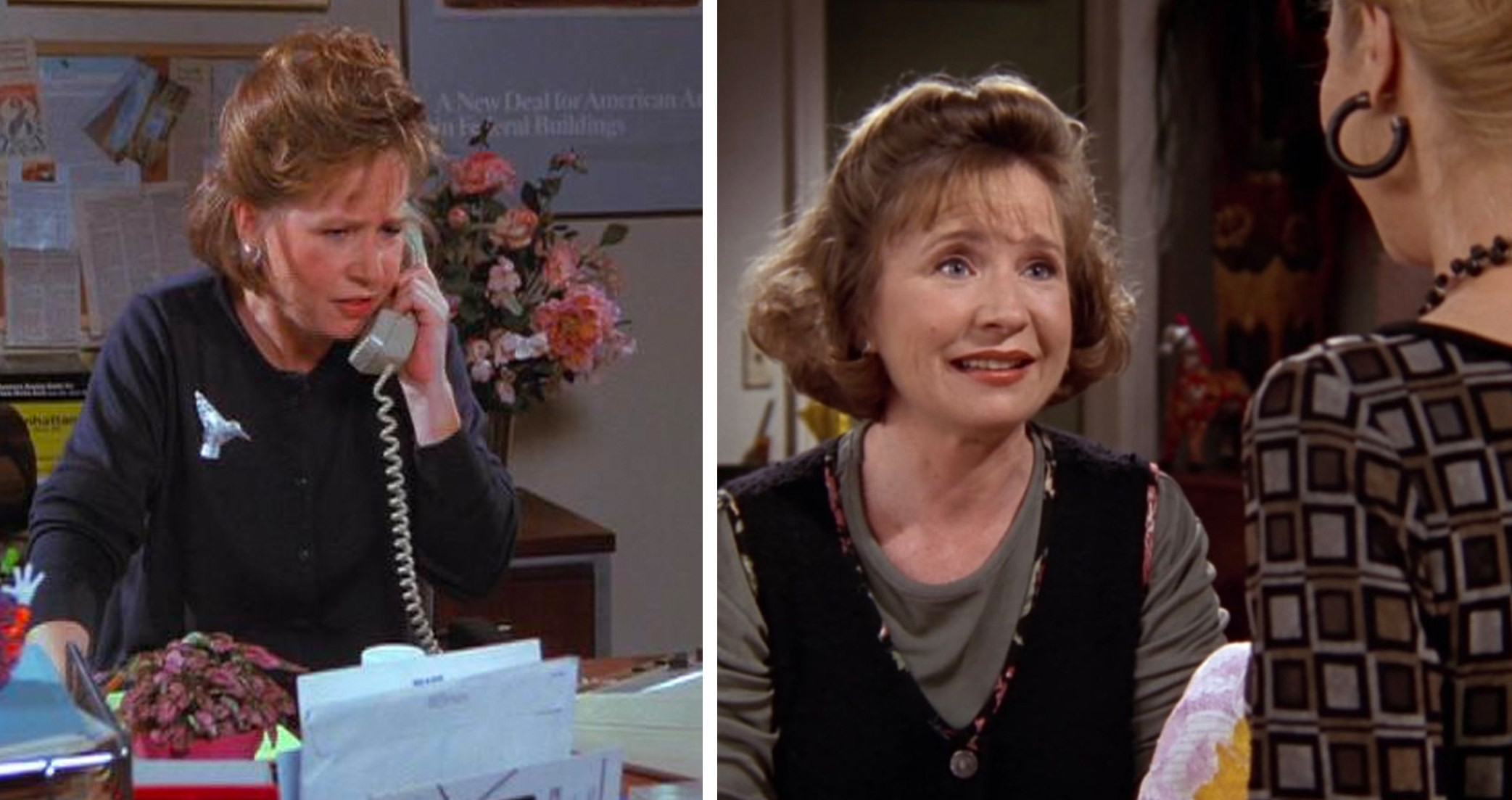 37.
Leah Remini as a very pregnant lady on Friends