When the USA's women's gymnastics team won gold, pretty much every American lost their mind.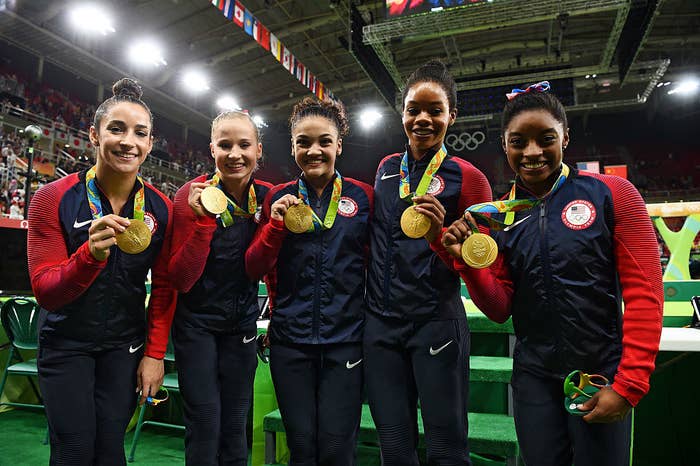 Including Taylor Swift.
And understandably, the gymnasts were pretty excited.
Can you imagine being congratulated by Taylor Swift aka Her Highness the Queen of Perfection?
Honestly, it must feel even better than winning gold.
#LifeGoals.
Watch Katie Ledecky and Missy Franklin live tonight in primetime at 8 p.m. ET on NBC.
Sign up for BuzzFeed's Rio Roundup newsletter to get the hottest news each day of the games!