An interview with Dan Fogler aka Jacob from Fantastic Beasts has surfaced from ScreenSlam, in which he pretty much tells us all the plot of the new film.
While we knew a little about the movie and its characters from the trailer, we haven't learned much about the plot so far.
We know already that Jacob is a Muggle who ends up going along on Newt's adventures in New York. And now we know why: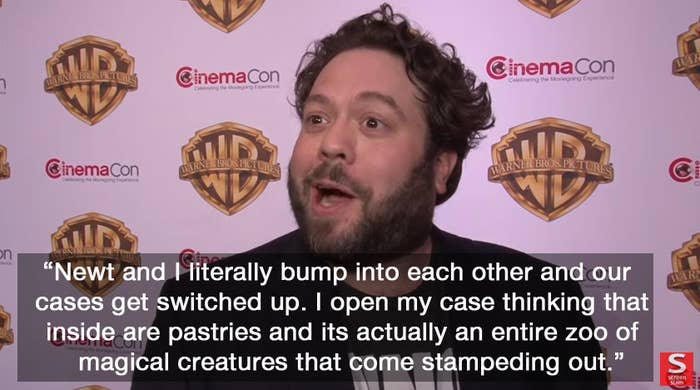 This interview is actually a gold mine disguised as a 1:50 YouTube video.
We also learn:
-Jacob is a baker who just came back from the war.
-Newt is a "Charles Darwin-y kind of character".
-The film series is about Newt "writing his book".
-Newt originally goes to New York only to "buy a gift". (???????)
-Jacob is bitten by a creature in Newt's case, and Newt has to try to "heal" Jacob while also catching all the released beasts, which is why Jacob joins Newt's journey.
-Newt is closer with animals than he is with humans.
-Newt and Jacob end up being friends, "kind of like Sherlock and Watson".
GOD BLESS DAN FOGLER. 🙏🙏🙏🙏🙏🙏🙏🙏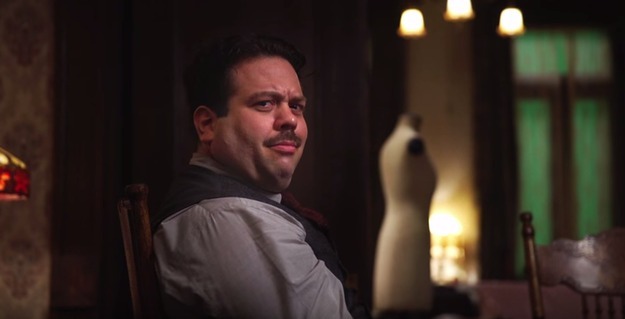 BuzzFeed has reached out to Warner Bros. for comment.