People Are Mad Over This Clip Of Louis Walsh Grabbing Mel B's Ass On Live TV
"Why are you grabbing my butt?"
This week, an old video of Mel B has resurfaced online in which she calls out Louis Walsh for touching her inappropriately on live TV.
This particular tweet got nearly 40,000 retweets in less than nine hours, and the video was also shared by many others on Twitter, Reddit, and Instagram.
A few people wondered, if this is on live TV, what happens behind closed doors?
And are using it as proof for why the #MeToo movement is so important, especially considering this went largely unnoticed back in 2014.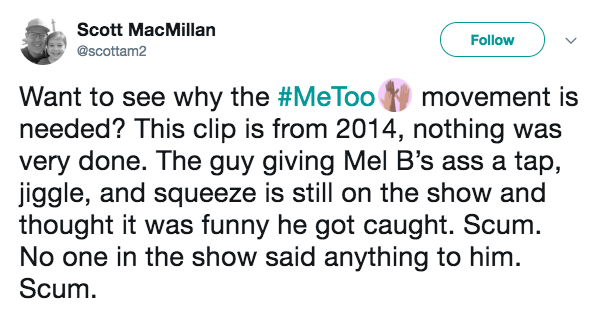 BuzzFeed has reached out to Mel B's representatives for comment.