Getty

Via E!

Via E!

Via E!

Via E!

Via E!

Via E!

Via E!

Via E!

Via E!

Via E!

Via E!

Via E!

Via Food Network

Via Food Network

Via HBO

Via HBO

Via Netflix

Via Netflix

Via AMC

Via AMC

Via CBS

Via CBS

Via C4

Via C4
Here's What To Watch On Netflix Based On How Shit Your Week Was
You got: Grace and Frankie
You need to spend your weekend chilling out with a show that'll make you laugh! Grace and Frankie is an insanely sweet show about two older women whose husbands reveal they've been secretly seeing each other for 20 years. It's funny and heartwarming, and is a great reminder to call your parents every now and then.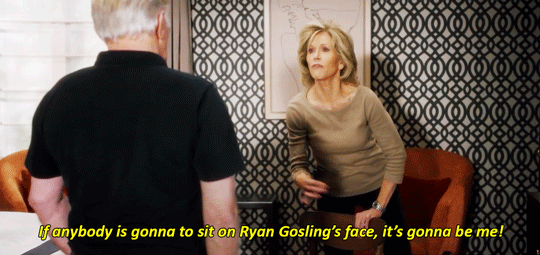 Oh boy, it's been a WEEK. Luckily for you, Crazyhead is the perfect remedy for you. It's wickedly funny, and will have you in stitches from the first scene. Basically, it's about two women who go demon hunting, and it'll have you on the edge of your seat.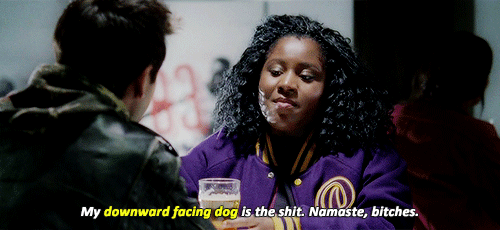 Your week hasn't been a total disaster, but you still need to zone out and Between is the perfect option for you. It's a little bit sci-fi, a little bit mystery, and it'll have you binge-watching all weekend. It's about a town where all the adults die suddenly, and the kids are left to fend for themselves and figure out what happened.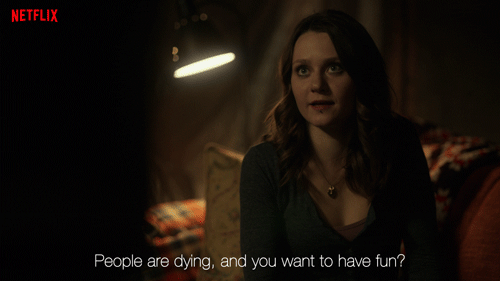 Though this show is based on a true story, it's a good one to escape into and forget about the week that was. It follows drug lord Pablo Escobar and all his adventures in Colombia in the 1970s. Half of the scenes have subtitles but don't let that deter you!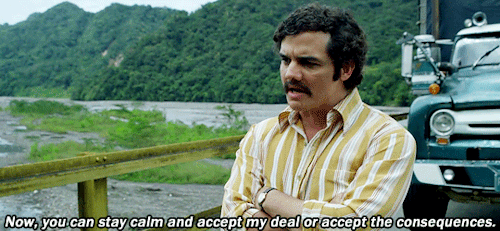 Oh jeez, what a goddamn week. You need to just get onto that couch and watch something insanely funny that requires no thinking at all. Lovesick is about a guy who finds out he has chlamydia, and has to go back to tell all his exes. It's stupid but hilarious and is perfect for a lazy evening.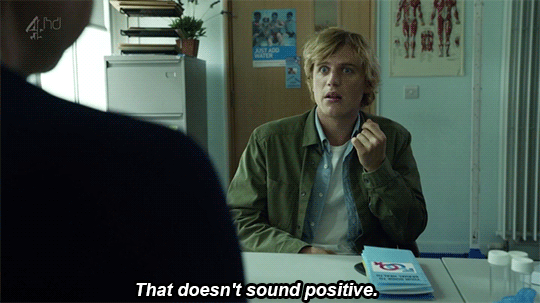 Now this is some good content. Each episode follows an award-winning chef, and highlights their talent and passion. The food is truly MIND-BLOWING and will inspire you to maybe cook something for yourself, instead of just getting takeout again.