Hayley Kiyoko's fans call her Lesbian Jesus. While she's got similar hair to the biblical figure, the name probably came from the fact that as a lesbian woman in mainstream pop, she's a unique, bright shining star who feels like a miracle, coming along just when we need her most.
I still remember the first time I heard one of her songs. "Girls Like Girls" came on shuffle when I was only half paying attention to what I was hearing. By the second or third chorus the lyrics finally seeped into my brain: "girls like girls like boys do, nothing new." I then did what most other lesbians would do in that situation – I googled Kiyoko to find out everything I could about her.
Namely, is she really gay? The pop music I normally consume is very heteronormative, girls singing about boys and vice versa. Every now and then we'll be treated to a song about girls kissing girls, but with the caveat of having to first get drunk on red wine, or keeping it secret from your mother, or hoping your boyfriend doesn't mind. Which, of course, he won't, because that's hot right? After finding out that she was, in fact, very gay, I became a huge fan and haven't looked back since.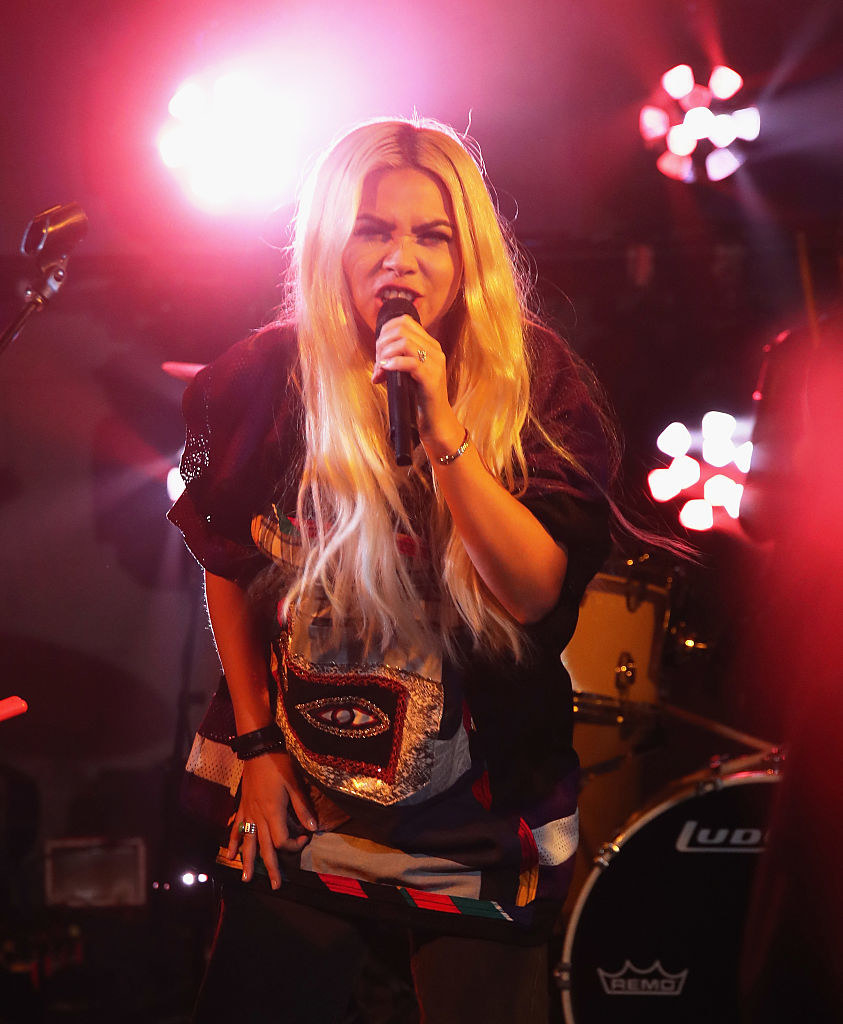 Lesbian women aren't starved for representation in music, but we're still hungry for it. In the pop world, the women of the '90s had k.d. Lang, while those in the '00s had Tegan and Sara.
Maybe it's my age, or my absolute love of mainstream pop, but it feels like no lesbian before has quite broken out like Kiyoko. Her debut album reached #12 on the Billboard charts earlier this year, she played at Coachella, and her concerts are attended by thousands of screaming girls, who throw their bras on stage as she performs.
Rolling Stone earmarked her as an artist to watch in 2017, to which Kiyoko responded with an excited tweet: "This is literally the coolest thing ever. Holy shit." NME declared her debut album Expectations "a much-needed antidote to heteronormative pop music", and heralded the singer as one of the artists "leading pop's queer revolution".
Unlike other high-profile queer women in today's music industry such as Halsey, Demi Lovato, Rita Ora, and Kehlani, Kiyoko is gay rather than bisexual. While there is nothing that pleases me more than LGBT women owning and celebrating their sexuality while topping the charts, for me, Kiyoko is something else.
In fact, earlier this year, when Rita Ora dropped the certified bop "Girls" with Cardi B, Charli XCX, and Bebe Rexha, Kiyoko publicly objected to its lyrics, which include the line "red wine, I just wanna kiss girls". Calling them "tone-deaf" and "doing more harm than good to the LGBT+ community", Kiyoko voiced the feelings I've had about the majority of lesbian content in mainstream pop culture.
Whether the singers meant it to or not, "Girls" fuelled the idea that queerness is just a hat that you can put on when it suits you – or when you've had a few wines. While not discounting the experiences of Ora and other bisexual women, the fact the song was inspired by Katy Perry's problematic "I Kissed A Girl" probably should have raised some red flags. The majority of writers credited on "Girls" were men, and two of the four singers on the track haven't publicly identified as queer. Instances like this further emphasise just how much we need an authentic figure like Hayley Kiyoko.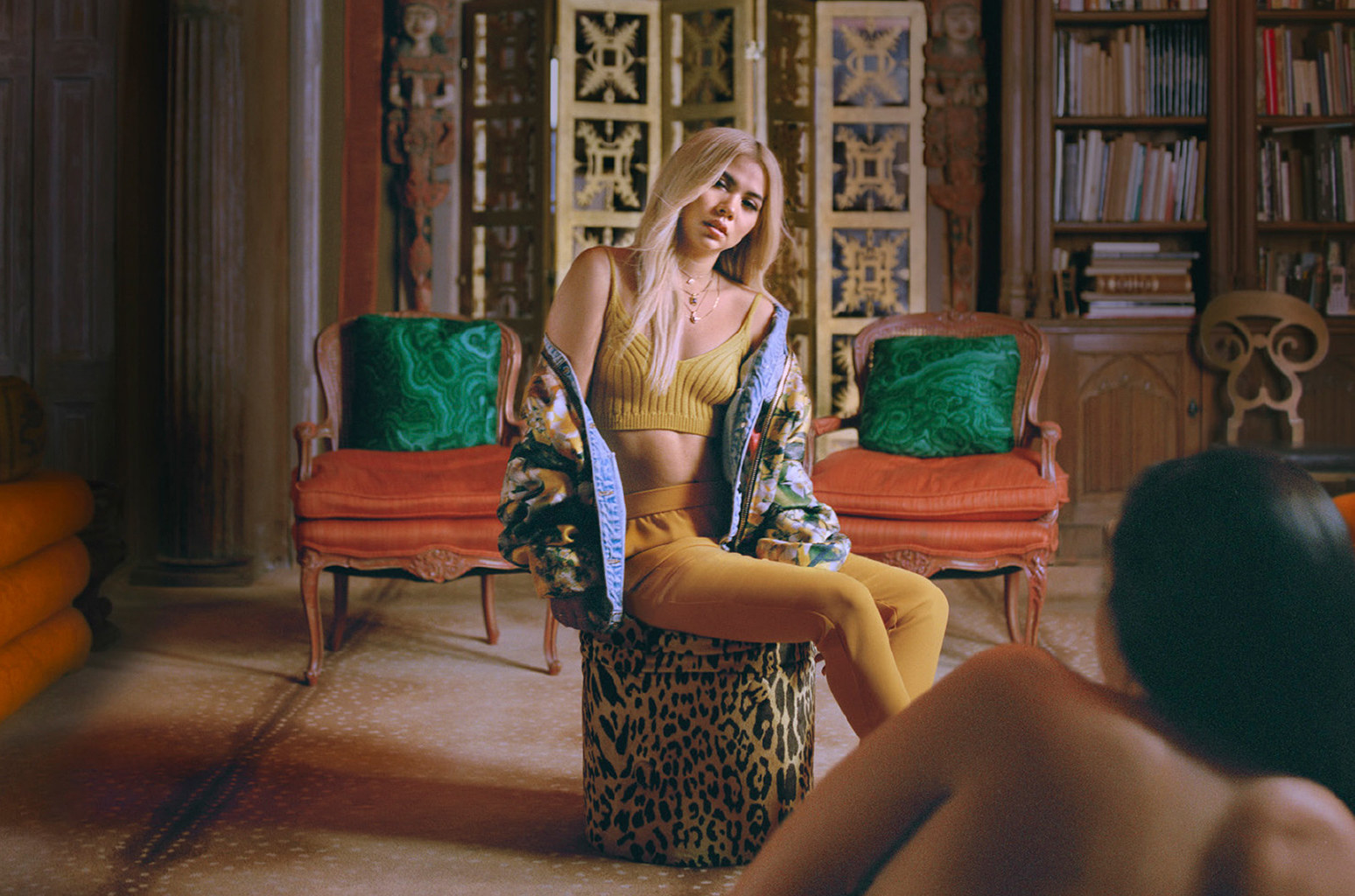 In March Kiyoko dropped her first full-length album, Expectations, which is full of songs about love and breakups. Her songs reference female exes and love interests, wade through the pain of an ex dating a new guy, explore the feelings of falling in lust with someone new, and dating a girl who wants to keep their relationship secret. What makes these lyrics stand out is the use of female pronouns – she doesn't shy away from sharing her queerness with her listeners.
Gay male artists such as Sam Smith have purposely left the gender in their songs ambiguous so that it can be universally relatable. "It's important to me that my music reaches everybody," he told Fader. "It could be about anything and everybody — whether it's a guy, a female or a goat — and everybody can relate to that."
Kiyoko unabashedly owns her queerness, but does so without making it the focal point of her music or interviews. She's just out there, living her truth, and happens to also be a lesbian. It might be easy for straight people to hear this and thing "ok, so what?" But for a woman to be singing about girls in the way that Taylor Swift and Rihanna sing about boys is a whole new world for pop music. Not only is it paving the way for more queer musicians to do the same thing, but it's also sending a pretty strong message to young consumers of pop: lesbians are normal, and we're just like everyone else.
For a woman to be singing about girls in the way that Taylor Swift and Rihanna sing about boys is a whole new world for pop music.
As a 26-year-old, I don't need the songs on my playlists to validate my feelings, to tell me that my life is legit – but it sure feels nice to be seen. Ten years ago, when "I Kissed A Girl" topped the charts, 16-year-old me didn't really realise that liking girls for real was actually an option.
I grew up in a time where the queer girls I saw in the media were sensationalised, and reinforced this idea that lesbians were there to be a spectacle. Two girls kissing was hot.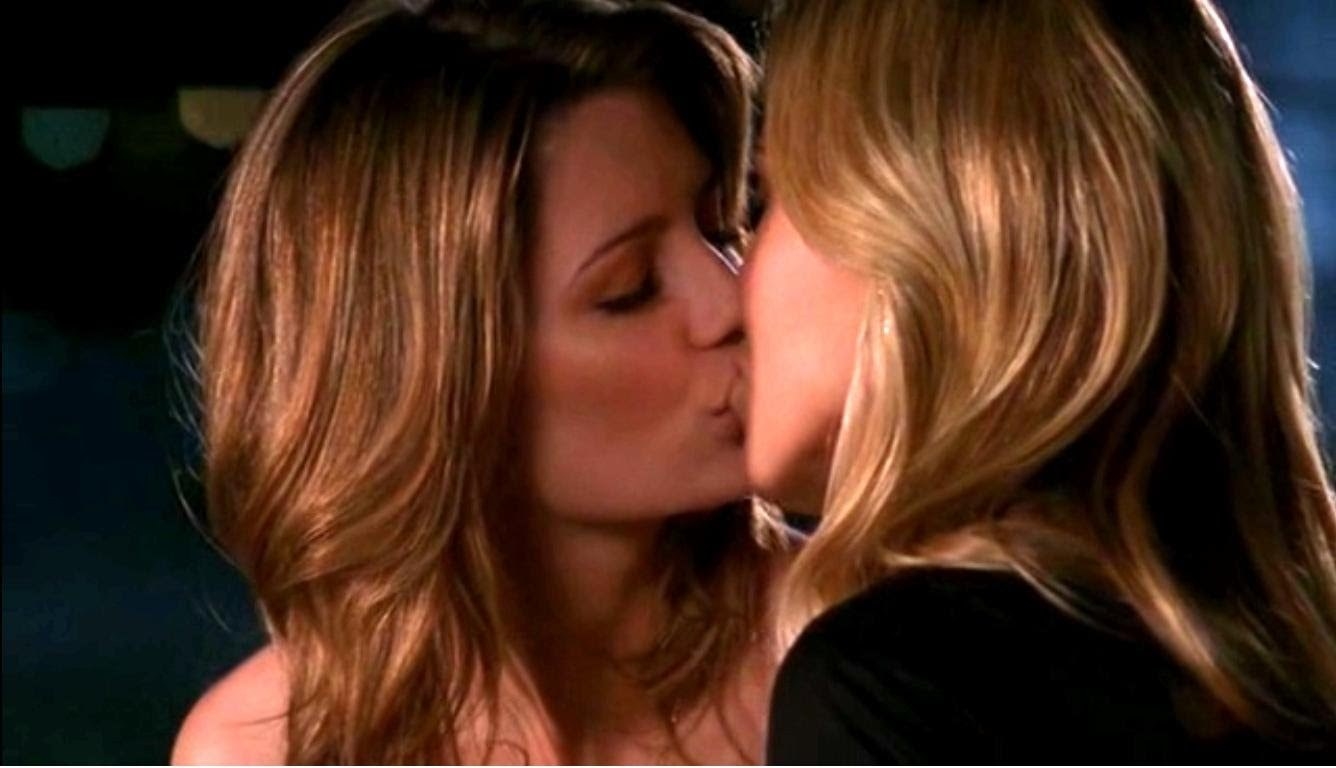 Marissa on The OC started dating Alex, but only because she was rebelling against her mother. The episode with ~the kiss~ was promoted for weeks on television, capitalising on its shock value.
The music I listened to was all made by straight people, with the exception of TATU (and we all know how that ended). I'd vaguely heard of Tegan and Sara, but their alt-pop only crossed over into my mainstream listening habits thanks to Grey's Anatomy. I cried the first time I heard Lady Gaga's "Born This Way" in 2011 because it was the only song I'd heard that had actually told me that my feelings are normal.
The last 10 years have seen a huge increase in the number of normal, everyday lesbians in TV and movies, giving us characters who are a far cry from the stereotypical or sensationalised ones of the '00s.
I'm sure I'm not alone in watching certain shows just for their lesbian characters, like Lexa in The 100 or Elena in One Day At A Time. These women are gay, without their queerness being the only interesting thing about their identity. Instead, it's stated as matter-of-fact and left in the background, rather than a central plot point. We've come a long way, and it's only natural that this should spill over into the pop world as well.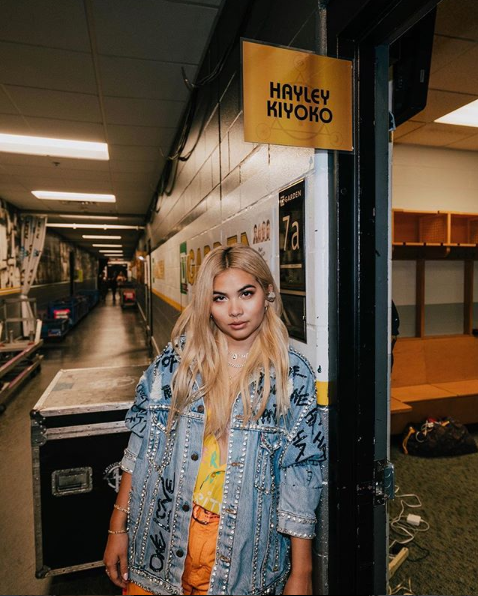 Hayley Kiyoko feels like the real deal - not only does she sing and act, but she co-wrote every song on her album, and directs her own music videos as well. As a fan, it feels like you're getting the real Hayley, not just a crowd-pleasing, money-making persona created by a record label.
Kiyoko is in no way the first successful lesbian artist, nor is she the only queer girl making pop music with a wide audience. But for me, and a huge number of lesbians out there, she's our unofficial spokesperson. She's here, she's queer, and she's owning her identity in the most natural way possible.
Looks like there are no comments yet.
Be the first to comment!