1. Mike Schur, Parks and Recreation
This is a tough assignment. I think I'll go with "Halloween Surprise," the episode of Parks and Rec where Ben proposes to Leslie. Mostly because it was the episode that made those two characters as happy as they had ever been, to that point, which is a good feeling for a writer. But also because the main plot centered around Jerry having a heart attack, and then farting, which allowed us to coin the phrase "Fart Attack."
2. Rob Thomas, Veronica Mars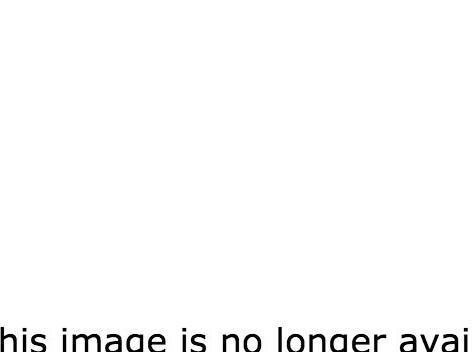 When I wrote the cold open for the Veronica Mars pilot script, I had two missions. First, make it scream noir. I wanted to get as many genre-defining elements into the opening as possible: a night scene, neon reflecting off wet pavement, a seedy location, a world-weary misanthropic Raymond Chandler–esque voiceover, disjointed time, a private detective at the center of the show. My second mission was to define Veronica. I wanted people to realize that this 17-year-old had seen some real shit. We wouldn't know she'd been raped or that her best friend had been murdered until later in the episode, but it was important to me that she sounded like someone you don't mess with. I wanted to get as far away from Nancy Drew as possible.
The director of the pilot, Mark Piznarski, shot the hell out of this opening sequence. It was everything I wanted it to be, but well into the editing process of the pilot, the word came down from the network that "a high school show should open on the high school," so instead of this opening, we ended up with a shot of Veronica driving up to a high school and getting out of her car. I had about 10 seconds of footage to distill the concept of the show, so instead of the Raymond Chandler–esque voiceover I'd originally written, Veronica said something like, "This is where I go to school. Other kids work at the Gap and Taco Bell. Not me. I'm a private eye."
Lopping off that opening hurt me badly. If there's any comfort, I did get to use my original opening on the DVDs and digital downloads.
3. Courtney Kemp Agboh, Power
Picking my favorite thing I've ever written, I imagine would be like trying to pick a favorite child. Being a writer and a mother, I would absolutely say that TV writing is like having a kid — you get a small idea, you gestate it, nurture it from your insides, then sweat and cry as you bring it out of your body (onto the page) for the world to see.
And judge. And tell you how it should be different, or better, or more like what they expected.
But that's not the answer to your question.
I'm not sure I've written my favorite thing yet; but the piece of writing closest to my heart is probably my original outline for Power, before anyone had seen it at all. It represented Ghost as he was originally conceived, white-knuckling a drinking problem while going to AA meetings and still being a half-time drug dealer, half-time legit nightclub owner. It was a bit of a stream-of-conscious fever dream, before the algebra of creating a comprehensible draft or a produceable script came into play. Along the way, self-doubt would creep up, but I pushed past it — I knew the story I wanted to tell. The finished outline was not only evidence of the show Power could become, but evidence of belief in myself as a writer. When I have hard decisions to make plotting the series, I go back to that outline — not only to revisit the fundamentals of the show, but also for the reminder that I can trust myself to cross the finish line.
4. Steven Levitan, Modern Family
I'm probably most proud of the Modern Family pilot that Chris Lloyd and I wrote together and particularly The Lion King scene in which Cam presents baby Lily to Mitchell's shocked family. I've watched that clip with dozens of audiences over the years and it never fails to elicit cheers and applause. It's a moment of pure joy that says so much about Cam and all the love in that room. I'm also glad that we cut all that emotion with Jay's line, "She's one of us now; let me see the little pot sticker."
I'm very proud of the two-part finale of the Sex and the City series — where Carrie moves to Paris. And my favorite line in the finale is Miranda saying to Mr. Big: "Go get our girl."
6. Damon Lindelof, Lost
SPOILER ALERT FOR AN EPISODE THAT HAS EXISTED FOR EIGHT YEARS!!!
One of the most agonizing questions writers get asked is "Where do you get your ideas from?" It's frustrating because most of the time we don't know... or we probably stole it from somewhere and we don't want to be identified as plagiarist hacks. But I know exactly where this idea came from...
The final scene of "Through the Looking Glass" — the third season finale of Lost — was stolen from the movie Saw 2.
If you have not seen Saw 2, all you need to know is that Donnie Wahlberg is in it and that the twist at the end involves tricking the audience into thinking they're watching something unfold in present time, when in fact, it is unfolding in the PAST. Also, Donnie Wahlberg is in it. Did I say that already?
ANYWAY.
Carlton (my co-writer) and I had just finally won the battle to have ABC announce an end date to the show (albeit three years out), which finally allowed us to break from the monotony of character flashbacks (we had one that explained where Sayid had his hair styled all lined up) and launch into flash-FORWARDS. But the divine inspiration of Saw 2 led us to the inevitable conclusion that the best way to do this would be to make our first flash-forward LOOK like yet another flashback. And then, in the final scene, we drop the hammer. Boom. You're in the FUTURE, BITCHES!!! TAKE THAT, DONNIE WAHLBERG!
Writing that scene — the one where Jack waits on the outskirts of LAX as a car pulls up... the door opens... and out steps KATE — was awesome. My process is riddled with doubt and self-loathing, but this was one of the rare instances where I felt like I was doing something undeniably great. I felt like I had been crouched down in the darkness of someone's apartment with all my best friends (the writers) waiting to shout out SURPRISE to our unexpected birthday boy/girl (the audience) — and I KNEW they'd be thrilled when we did.
And by time Jack was shouting, "WE HAVE TO GO BAAAAAAAACK!" (yes, I added all those extra A's in the script) and I typed SMASH TO BLACK, my eyes were wet. I was inside the thing... feeling what these characters were feeling... knowing we were, at long last, working toward an actual ENDING now. And finally...for one fleeting moment...
I felt peace.
7. Chris Carter, The X-Files
The fourth season of The X-Files was maybe the most intense and difficult season of the show. There was a feature film in the works, a second TV show (Millennium), and right about Christmastime the usual desperation to go somewhere to relax. Typically that meant writing without the phones ringing, and this holiday was no different. My wife and I had gone to Hawaii, where the goal was wake early to rewrite Episode 14, plot the movie with Frank Spotnitz in the afternoon and try to enjoy ourselves otherwise. The best laid plans. My wife got sick, the weather was marginal, and the rewrite proved to be harder than anticipated — a delicate plot line involving Gillian Anderson's character and her cancer.
Flash forward to Christmas a year later. The movie had been shot and was in post, Episode 14 was a fading memory, and the usual desperation to get to someplace warm, which was Costa Rica. We were bobbing in the pool when a teenage girl vacationing with her parents said she recognized me, which was surprising enough, and then recited Scully's long opening monologue from Episode 14.
In the '90s, before internet feedback was ubiquitous and instantaneous, we were lucky to read early chatroom conversations and find time to open actual mail. We watched the show in our homes like everyone else, at a curious remove from the millions of viewers we were told were watching with us. To hear these words spoken by heart was the most unexpected gift. The monologue may not be the best thing I've ever written, but it remains among the most salient memories over the 202 episodes.
8. Jennie Snyder Urman, Jane the Virgin My favorite episode so far has been our second episode — the first one back after the pilot. Although there are some that are funnier, some that have bigger aha moments, some that have bigger cliffhangers, this one means the most because it proved (both to me, and I think to the audience) that this show had legs beyond its initial premise. Because our pilot was well received, I felt a lot of pressure to deliver in episode 102 — especially because most reviews ended with the question: Will they be able to sustain this tone? And I wanted the answer to be yes!
It also has one of my favorite scenes: Jane breaking down to her mother, on the porch, about how she is not ready to be a mom. I knew it was really important to slow the show down and give Jane the space to have a real, grounded, emotional response to this accidental insemination. But what I could not have anticipated was Gina Rodriguez's performance. So emotional, so vulnerable, so real, so heartbreaking... she was so extraordinary we didn't cut away once.
9. Peter Nowalk, How to Get Away With Murder
I wouldn't describe this as my favorite thing I've written for Murder — more like the thing I hated writing but loved once it finally aired. That was the reveal of who killed Lila. I wrote about 10 different versions — where Sam killed her, where Rebecca killed her, where Rebecca AND Griffin killed her. I hated writing each of them because they were wrong — contrived, expected, emotionally false. That's something I've learned now: If something is really, really hard to write then it means it's not working. You have to go back to the drawing board and figure out where you took a wrong turn.
In this case, that meant sending an SOS to my writers. Let's throw out everything we think we know and start from scratch. And if you're lucky and surrounded by people smarter than you, like I am, you have a writer named Mike Foley who pitches you a very simple, very shocking alternative ending as in, "Maybe Frank killed Lila to pay back Sam for some favor." After a minute of not at all understanding why Sam would do that, I came to my senses and realized it was perfect. The thing that made no sense but also made total sense. Like we had been setting it up all along. So yeah, that whole process was torture, but now that it's over, it's one of my favorite things we did first season.
10. Andy Daly, Review
The process of writing Review is highly collaborative, with different people jumping into scripts with ideas for jokes, story twists, etc., so taking credit for any part of what's written there is a dicey proposition, particularly for someone with a memory as poor as mine. Any given line I pat myself on the back for here could turn out to have been at least partly the work of someone else in our room.
That said, I will venture to take some special pride in our "15 Pancakes" and "30 Pancakes" segments. At the point at which it was decided that Forrest, in the same episode, would have to review both what it's like to eat 15 pancakes and what it's like to eat 30 pancakes, I volunteered to take the first pass at those scripts. Because the scope of what he'd be doing was so small and because it would all come down to what this character said about the experience, writing this segment seemed like a good opportunity to demonstrate what I thought Forrest's voice should sound like, how banal and overanalytical he could be, how focused he could get on minutiae, how seriously he would take even something this incredibly stupid.
And the idea that this moronic stunt would be the first assignment that Forrest felt he could not complete, the first time he lost faith in himself and his project, was really funny to me. I'm sure I can't take full credit for the premise that Forrest is defeated by 15 pancakes and then triumphs over 30, but writing it was great great fun and I am incredibly gratified by how many people tell me they love the line "These pancakes couldn't kill me because I was already dead." I think I wrote that. I hope I did!
11. Julie Plec, Kyle XY
I've said repeatedly that I was not a writer, that I didn't think I was a writer, and so when I got my first opportunity professionally to write, it was for a show I was producing called Kyle XY. It was my first time out of the gate and I was already a producer on the show so it would have been really embarrassing if people didn't like the script I wrote. I'd been given this song my our music supervisor Chris Mollere when he interviewed for the job. He gave me a whole album actually; it was Matt Kearney's first album and there's this song called "All I Need" that's the most beautiful song I'd ever heard in my entire life.
And so I listened to that song on, basically, constant loop while I was writing my first episode of television and the end of the episode, I wrote to that song, intending on using that song, so when we went and shot the episode, I played that song while we were shooting — it's the final shot of Kyle throwing the drawing he painted of the girl he had a crush on into the pool so it would melt because he just realized she had a boyfriend. His little heart was broken.
So I played the song while we were shooting that scene and then we used the song in the cut and for whatever reason it's always been my favorite moment; I think because it was everything I envisioned everything I wanted it to be it was and because it was my first time. And the song placement was so gorgeous and it was so powerful and worked so well that I felt great about it. And just sweet little Matt Dallas and his sad face standing by the edge of the pool realizing he's not going to get the girl as Matt Kearney's beautiful song is playing. It's just the greatest.
12. Glen Mazzara, The Shield
In Season 1, Episode 3 of The Shield, Vic and his strike team kidnap a visiting basketball star in order to ensure the Lakers' win. This turns into a full-blown hostage situation in which Shane, played by Walton Goggins, almost executes the basketball player. Vic intercedes and asks Shane what he's doing. Shane replies, "Isn't that what we do?" BEAT. "We killed a cop."
Then Vic very unemotionally rationalizes his cold-blooded murder of a cop in the pilot. Of all the scenes I've written, this one felt the most honest and opened up a direction on that show in which we were exploring not just violence and evil, but the very real toll it takes on its perpetrators. When director Clark Johnson put it on its feet with Michael Chiklis and Walton, we all knew we were part of something very special.
13. Mara Brock Akil, Girlfriends My favorite thing I've written for television is in the second season of Girlfriends, Episode 7 titled, "Trick or Truth," in which Toni and Joan make up in church as Donny McClurkin preaches and performs his song, "We Fall Down." I love it for many reasons.
It was the first time I fully exercised my voice and showed the humanity of black women. It proved that in a comedy we can pause for a real moment and the audience will not just accept it but enjoy the emotion. It was also the first time I got to fully execute and express the tone in which I always wanted the show to be. In my mind Girlfriends was supposed to be a single-camera comedy, but I had a multicamera budget as well as the network's expectation that those characters belonged without a fourth wall.
I knew they were far bigger than that, they deserved a real location for their real life obstacles and that the storytelling deserved the visual depth that the location, hundreds of extras, and great performances allowed. From that moment on, Girlfriends vacillated between laughter and tears, sometimes per episode, and like the moment when Joan and Toni made up, we laughed and cried in the same scene.
14. Greg Berlanti, Everwood My favorite thing I've written is probably the fight between Andy and Ephram in the Everwood pilot. I guess because it was the first show in TV I created and that was the first scene I did that made me realize perhaps this was a show and perhaps we could have a real parent and child fight on TV. And in a way everything I've been lucky enough to do is because that show worked. People still come up to me and tell me I will probably never write anything better and I'm totally fine with that.
15. Jane Espenson, Torchwood: Miracle Day
I'm going to go with a sequence from an episode of Torchwood: Miracle Day. The episode is called "Immortal Sins" and in it, Gwen is driving Jack Harkness to what they both are sure will be his death. It's this fraught two-person road trip exchange that goes on for pages. From Gwen's point of view, she's choosing her child over Jack, whom she loves. For his part, Jack has always taken life lightly, but he suddenly finds himself a mortal creature and he shocks himself by how far he'd go to save his own life. I wrote draft after draft after draft and Russell T. Davies kept sending me back into the script to dig deeper. He knew there was more there, and wouldn't let me stop until I'd found it. I'm choosing this sequence over others that I wrote for Buffy and for Battlestar and for Husbands because Russell made me write so many drafts in search of the emotional truth.
16. Liz Tigelaar, American Dreams
The first thing that pops into my mind is a scene that took place in the first episode of television I'd ever written alone. The show was American Dreams and I was still the writers assistant at the time. I'd been generously given a script to write and a character called the Overdancer, created in a previous episode by Becky Hartman Edwards, was making an appearance. He was a regular on American Bandstand and Meg — our lead, played by Brittany Snow — had the unfortunate distinction of having to dance with him. I needed to come up with a weird dance for him to do and I thought back to a dance that my nine roommates and I always used to do in college: The Shower Dance.
It's where one person gets in the middle and pretends to take a shower, while everyone around them holds their arms up, wiggles their fingers, and pretends to be the water. On the day we shot it, I had to go down to set to show Britt, the Overdancer, and the choreographer, Michelle, exactly how the dance was supposed to be done. When they did the first take, the Overdancer started yelling at Meg to "Be the water! Be the water!" as she looked on confused and uncomfortable and as soon as the director, Randy Zisk, yelled cut, the entire crew broke into applause. It was such a cool moment because it felt like something unique to my life had been infused into this episode and made better by everyone participating... and from that episode, I was placed on the staff of American Dreams — my first full-time writing job.
17. Michelle Ashford, Masters of Sex
Certainly one of my favorite lines from anything I've written comes from the pilot of Masters of Sex. It's when the hooker Betty is sitting with Masters, and Masters is shocked and confused to learn that women fake orgasms, and he says, very unnerved, "Is faking an orgasm a common practice amongst prostitutes?" And Betty replies, "It's a common practice amongst anyone with a twat."
So I like Betty's line a lot. Not only was it an irreverent line, it also had a lot of truth behind it, which always pleases me, but also so many of our cast and crew at the time, including director John Madden and star Michael Sheen, are British. And in Britain, calling someone a "twat" is a huge insult and considered about as vulgar as you can get. So it was greeted with a fair amount of shock on the set, and it always seems to get a laugh when we screen that scene.
18. Cecily Strong, Saturday Night Live
Oh mine was definitely the minute we decided the women in the 1950s Christmas bar scene with Amy Adams had to be raccoons. We had joked about it a couple times as a way to end the scene, and after writing it for an hour, we realized that yes, those women were absolutely raccoons.
19. Matt Lucas, Pompidou
For me I guess it would be the last episode of Pompidou. The show is already like a live-action cartoon but I pushed the special effects and props people further on this one and they definitely delivered. The episode is set on the coldest day of the year. One of my favourite moments is when Pompidou and his butler Hove venture outside and it is so windy that their clothes blow off. When I wrote it I had no idea if it would be possible to make that happen but it was. The irony was that we were filming on one of the hottest sets I've ever been on.
20. Maurissa Tancharoen, Marvel's Agents of S.H.I.E.L.D.
The Fitz–Simmons scenes where they're trapped in a med bay pod in the bottom of the ocean in the Season 1 finale. Those scenes hit close to home, not that Jed and I have been trapped at the bottom of the ocean, but much of the existential sentiment in those scenes come from a very personal place. Aside from that, Iain and Elizabeth's performances went beyond our expectations. Go team.
21. Evan Katz, 24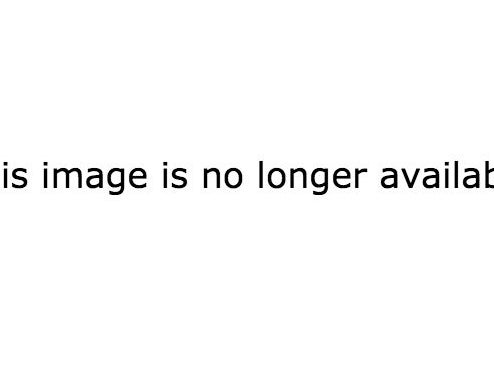 It's hard to single out a favorite piece of writing, particularly when I've written in so many different tones across my career. So I'd like to talk about two benchmark experiences that serve as bookends, sort of... My hopes were high for the first script I ever had produced. It was a two-hour pilot based on the Archie comic book characters. I was the seventh writer, and NBC's option was about to expire, and I was a newbie writer hired as a hail mary.
I wrote a weird, subversive black comedy. Veronica's father inadvertently orders his driver to assassinate Archie. Reggie owned a health club that was firebombed. Jughead was a tortured shrink. It was funny, I thought, and strange and it got ordered to production within days of me handing it in. I thought this was amazing, I had high hopes...but no power. A very traditional director was hired who was best known for TV movies starring Kenny Rogers. He didn't get the tone, and the only cut I ever saw had all the blackly comedic material excised. The end result was bland and probably not very good.
Now speed forward more than a decade to me starting on 24 in its second year, and writing my first episode, wherein Jack Bauer seemingly has a terrorist's child killed in front of him. So, just dark, dark, dark as hell. Arguably darker than the show had gone before. And of course not even remotely funny. I won the Writer's Guild Award for Best Drama Script for that episode, forever making it as a benchmark in my career. I like to think my deep down, DNA level, machine code voice as a writer is located somewhere between these two poles. An absurd black comedy about (formerly) wholesome comic book characters. And a dead serious, dark as you can get, drama about a tortured hero forced to do terrible things in order to save lives. Both subversive in their own ways, with decidedly different results.
22. Kerry Ehrin, Bates Motel
One of my favorite lines I've ever had the pleasure of writing was in the Bates Motel pilot, after Norman's mother has killed a man who attacked her and she is convincing Norman that they should not call the police but rather dispose of the body. Norman protests, and she emotionally points out that they are about to open this motel business and it will get bad notoriety for being the setting of all this violence. "Who will want to book a room in the rape-slash-murder motel?" she yells at Norman. Vera Farmiga, of course, spun a tone into it that was at once heartbreaking and hilarious. It was one of the first lines of the series that really helped establish that unexpected, left-of-center quality.
23. Chuck Lorre, Roseanne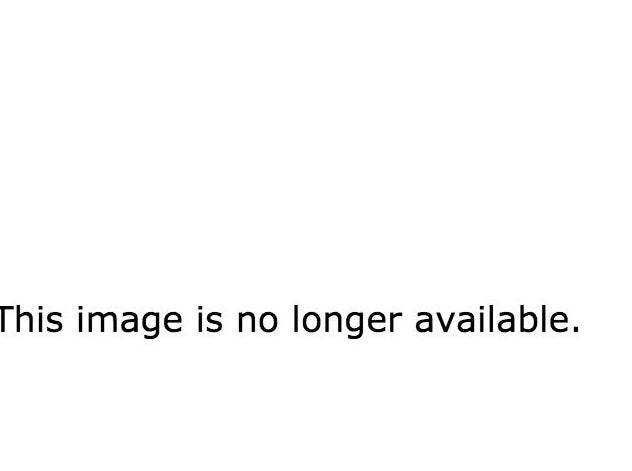 Twenty-five years ago. An early episode I wrote for Roseanne in which John Goodman's character Dan was in financial trouble and had to swallow his pride and ask his sister-in-law Jackie (Laurie Metcalf) for a loan. This scene was memorable for several reasons. First, it taught me that comedy could be made to sit comfortably alongside very difficult emotions (a lesson I later employed on the Grace Under Fire pilot, and lately on Mom). Second, I had experienced the embarrassment and shame associated with having to go to a family member for a loan, so this was a personal piece of writing. And lastly, I was just stunned that actors of the caliber of Goodman and Metcalf were actually saying the words I wrote and making them come alive beyond my expectations.
24. Terri Miller, Castle
As demanding as our jobs can be, there are some great moments of joy and grace in making a TV show, and I've been lucky to have several — walking on Mars, killing Vampires, working with tigers, Alexis Castle's graduation, Castle and Beckett's wedding vows... It's tough to choose a favorite so I will tell you about my most recent...
When I wrote Beckett's performance review scene in the Castle Season 7 finale, it was an immersion into Kate Beckett's entire journey. The moments in the scene encompass seven seasons of near death experiences, ambitions, passion, and confidence. Stana Katic's performance stands out as one of her best in a long list of stunners. Under attack at what she believes to be a performance review by her superiors, Beckett rises up against the people challenging her right to be a cop and embodies the character's strength, conviction and personal truths. Every time I watch it, I'm moved by all of the actors performances, the way the scene came together and how it was elevated by the talented folks on our show. It has become for me and everyone who participated in creating it, one of those moments of grace.
25. Marlene King, Pretty Little Liars
Episode 424 was the most rewarding episode of PLL I've written since I penned the pilot. It's rare to have a full-circle moment in the process and that's what the episode was for me. It provided closure to stories I introduced four years earlier. That was as satisfying for me as it was for the fans. In a show that introduces so many questions, the answer episodes come easy because we know the answers when we begin the stories.
26. Andrew Kreisberg, The Simpsons
Ironically, it was a line that never made it to screen. One of my first staff jobs was on The Simpsons. We needed a throwaway line for Ralph Wiggum. I had started only the week before but I pitched he should be dancing around holding his crotch when he says, "I have to go number three." It got a big laugh in the room and got in the script. It was actually animated but ultimately got cut for time. It didn't matter to me because I got a lot of talented writers I admired to laugh.
27. Fred Armisen, Portlandia
It might be a little risky, talking about something that I've written as being a favorite. My tone in this that you are reading right now isn't "I am the greatest at this." It's more "Here is something that I enjoyed working on and it's nice that it ended up on TV." I should clarify too, that nothing I ever write on Portlandia is done completely on my own. Carrie Brownstein, Jonathan Krisel, Graham Wagner, and Karey Dornetto are all prolific contributors in the writing sessions and on set.
I am most happy with a sketch we did on Portlandia, about a guy named Ghavin who has a professional recording studio at his house. He invites a friend over and gives him a tour of the place. Much of the dialogue is about microphones, drums, and the recording equipment used on the album Pet Sounds. That's basically it. It is inspired by a friend of mine named Woody, who once gave me a tour of his home recording studio. I just love the fact that there is a sketch about microphones and recording engineers that exists out there on TV and online. Also, Jack White was in town while we were shooting, so we got him to be in it. A really nice ending to the piece. I felt very lucky.
28. Chad Hodge, The Playboy Club
This is from a show I created that approximately eight women and gay men saw called The Playboy Club. It's a scene from the second episode, which was called "The Scarlet Bunny." It's hard to pick favorites, but this scene contains one of my favorite lines I've written, mostly because the performance of the line by Laura Benanti is one of my favorite things of all time, period. It's the last line of the scene, which Laura just KILLS. I think someone made a meme or a GIF out of it. And this was before everyone was worshipping at the alter of Laura Benanti (as they should). This was when I got to wake up every day and think of funny things I wanted Laura to say. It was a glorious time and I can't wait to work with her again, whenever that may be.
The setup for this scene: The latest hire at The Playboy Club is Bunny Maureen (Amber Heard), who went home with Bunny Mother Carol-Lynne's (Laura Benanti) man Nick Dalton. What Carol-Lynne doesn't know is that Maureen and Nick were together because they were burying the body of the man Maureen accidentally killed when her stiletto heel landed in his neck. (I know, right?) But now Carol-Lynne has discovered Maureen's bunny suit…covered in blood… and Maureen has to figure out how to explain this. Or lie... which she does.
Carol-Lynne: Now you know that Bunnies can't go home with Keyholders, and costumes can't go home with Bunnies. Ever.
Maureen: Yes, ma'am.
Carol-Lynne: Never call me that again.
29. Jessica St. Clair, Playing House
One of my favorite things Lennon and I have written hasn't even aired yet! Without giving too much away, in the first episode of the second season of Playing House, our characters, Maggie and Emma, get caught breaking into Mark (Keegan Michael Key) and Tina, aka Bird Bones' (Lindsay Sloane) house and they almost have sex on top of us. Weirdly enough, we were inspired by the scene in The Great Muppet Caper when a ragtag bunch of muppets break in to steal back the Baseball Diamond. I'm Miss Piggy to Lennon's Kermit.
We improvise all the parts in order to write our first draft of the script and watching Lennon improvise as Keegan is one of my greatest joys in life. When we're breaking episodes, we often start by coming up with scenes that we want to see, what would make us laugh, and go from there. Often, it's a physical comedy bit, with the girls getting into a real scrape and then we ground it in the real emotions that the characters are going through. Something I love about this show and this scene specifically is that no matter what insane things they may go through, at the end of the day, these are people that truly love each other. Oh, and we had to teach a dog how to hump a puppet. Which, weirdly enough, was NOT inspired by The Great Muppet Caper. So, there's that...
30. Kenya Barris, Black-ish
"BLACK-ISH |blak.ish|, (adj.) -ish
1. a suffix used to form adjectives from nouns, with the sense of "belonging to" (British; Danish; English; Spanish ); "after the manner of," "having the characteristics of," "like" (babyish; girlish; mulish ); "addicted to," "inclined or tending to" (bookish; freakish); "near or about" (fifty-ish; seven-ish; BLACK-ISH).
2. a suffix used to form adjectives from other adjectives, with the sense of "somewhat," "rather" (oldish; reddish; sweetish).
I have news for you: If Motown music is your favorite kind of music, you might be a little black-ish. If Michael Jordan is your all-time favorite basketball player, you might be a little black-ish. If Jay Z is your favorite musician, you're definitely, definitely a little black-ish. But that's a good thing. At least I think it is. Because in the grand scheme of things, in this melting pot called American, aren't we all?
And before you ask… "No." I'm not saying this just because I created the new ABC comedy, Black-ish. In fact, when I decided to do Black-ish I didn't even have a title. Instead I went about it in the novel and contrite way of beginning with an idea, based on my life, and writing that idea in the most truthful, humorous, and, hopefully, appealing way I could. See I'm a TV writer, my biracial wife Rainbow, is an anesthesiologist and, although we're doing OK now, we're both from what is commonly referred to as "the hood." In stark contrast, we've raised our five kids in feral cat–free, stray pit bull terrier–less neighborhoods that I would call utopia…or at least nirvana. And although the predominantly negro-free schools they attend do have a Jim Crow–like air of Pine-Sol and mayonnaise to them, they are, in fact, the schools that my wife and I (but mostly her) fought very hard to put them into — even at the sake of my own sports car or built-in home theater room. We wanted to give them the best, as any parent would, and for what it's worth, those were the schools that kept coming up whenever we googled "Best schools."
Besides, the racial landscape of America has shifted drastically in the last three decades. The hopeful, inspiring, idealistic, tableau that The Cosby Show gave us has been realized. In fact, now with a black president, that shit is sorta over! The idea of an upwardly mobile black family has become a day-to-day part of our societal fabric and, subsequently, a delicious and permanent chocolaty layer of the cake of Americana. So much so that the idea that I had when I was growing up, of what it meant to "be black," is becoming passé. Mark my words, we're living in "the last days of disco" where it's still cool to be black. Basically, in our effort to assimilate… Guess what? We've assimilated! At least, a little bit. I guess a lot of people would say that's a good thing, right? I guess.
If I'm being honest, I sorta wanna go back to those good ol' days of being black. You know, the ones when you said "big butts" and Kim K. and J.Lo weren't the first names that fell out of people's mouths. The days when black dudes went to the club and actually danced instead of standing around watching Asian guys light up the linoleum. The days when I wasn't scared to start a fight with a white guy because I was scared he could be a MMA wannabe, looking to test out his YouTube fighting skills on an unsuspecting victim who looked exactly like me.
Now don't get me wrong. I love my life. And I love the societal strides we've made, yet am also keenly aware that we still have tons of injustices and wrongs that need to be righted. But there's no denying that things have changed — in the last decade in particular. My kids are living in a world of homogeneity that causes me a raised eyebrow on the daily. Who are these strange, little people I'm raising who are playing soccer and listening to Macklemore? And that's what the show I wrote is all about. It's not exclusionary. In fact, it's the ultimate love letter to inclusion! It's about identity and a father's struggle with it, for himself and, most importantly, his kids. Kids that are living in a world where German-born Dirk Nowitzki kind of has a "BLACK-ISH" game, where Justin Timberlake and Robin Thicke sound a lot "BLACK-ISH." A world where their own personal mores, habits, interests, and behaviors so far from the stuff that he knew, growing up in "the hood," that it seems his kids are becoming 'BLACK-ISH." And that's the beauty of the show: Our society evolving to reach a really interesting convergence of behaviors where black culture has penetrated enough of the mainstream that everyone is a little "BLACK-ISH," and the idea of what it means to be "black" has morphed out of it's debilitating and suffocating box, with fewer boundaries and limitless ceilings. So in the end, being "BLACK-ISH" is really just being "AMERICAN," and that's a good thing… I guess.
31 and 32. Edward Kitsis and Adam Horowitz, Once Upon a Time
At the very end of the pilot episode of Once Upon a Time, there is a moment when our 10-year-old protagonist, Henry, stares out the window of his bedroom at the Storybrooke town clock tower. It's been frozen since the cursed town came into existence years earlier. As he stares at it in the wake of the arrival of his mother, Emma, the clock finally comes alive and ticks. Henry smiles. That small moment encapsulated everything the show was about and still is to this day: hope.
We consciously decided that we didn't want to end the pilot on a traditional "cliffhanger" or "twist" — we hoped there were enough turns in the story to have engaged the audience already. Instead we really wanted to focus on the "feeling" we hoped to leave with our viewers. In many ways it was a direct descendant of a moment we wrote years earlier on Lost, in an episode where Hurley found an old VW Bus on the island. The story simply became about starting the van — but it was really about hope. The catharsis Hurley felt, and by extension the audience felt, when the impossible happened and the ancient van revved to life was an important epiphany for us as writers. Since then we've always strived to find a well of emotion in the simplest of moments. For Once Upon a Time, it has now become our ongoing mantra to keep the show unabashedly hopeful and uncyncial. To always search in every episode for what we call our "clock tick" moment.
33. Bryan Fuller, Pushing Daisies
The Pushing Daisies pilot — or "Pie-lette" — was something that, for me, was designed going in to be chock full of the things I love. I know that working on a television show is arduous and grueling and there are long hours and lots of time away from family and friends, so I wanted to make sure it became an island in and of itself for things that got me exited about life.
And since it was a story about re-engaging with life, through miraculous circumstances, it was necessary for me to fill it with dogs and honey and zombies and pies and Kristin Chenoweth, so it would always be in some way an escape for me to embrace.
It was a very special experience and the whole pilot process with Barry Sonnenfeld was incredible because I felt protected by Barry and his vision for the script, so I knew I didn't have to sweat the details because he was so meticulous with them. I remember filming that pilot was so relaxing – between takes and camera setups, I was reading World War Z and just relaxing and enjoying the experience without the dread of "Oh my god, is this going to cut together? Is this good enough?" None of that. It was all alleviated by Barry's confidence in the world and also his energy and his own wit. It really was a perfect combination of writer and director and producers. It just felt like a charmed pilot and it's probably my favorite career experience thus far.
34. Marc Guggenheim, Law & Order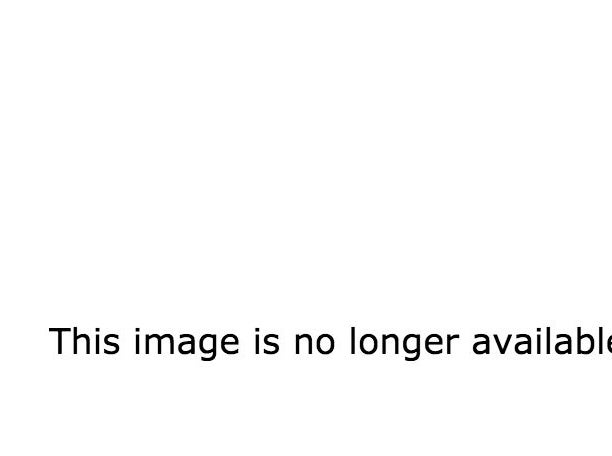 During my third year on Law & Order, I wrote an episode called "Under God" with another writer, Noah Baylin. The episode was about a priest, played brilliantly by Denis O'Hare, who murdered a drug dealer who'd been terrorizing his parish. The priest's legal defense was that he was following guidance he received from God through prayer. What made this defense intriguing is that it wasn't an insanity plea. The priest wasn't claiming that he heard God's voice or anything irrational, merely that he prayed for guidance — as one does — and received it and acted on it. This was back when network television could explore the topic of faith — to say nothing of a wide panoply of social and political issues — without fear of offending anyone. Those were the days.
35. Jeff Davis, Teen Wolf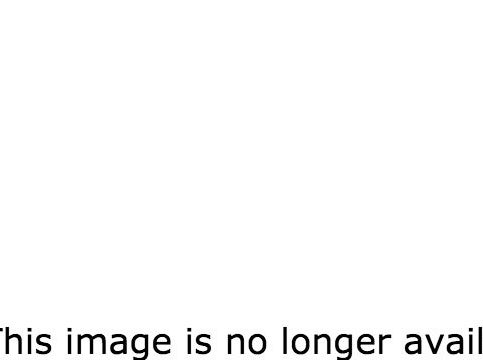 It's hard for me as a writer to choose a favorite piece or moment because I generally look back on everything I've written with a troubling sense of "Man, that could have been so much better." But I do look back on one scene with a sense of pride every time I happen to view it again. At the end of episode 312 — "Lunar Ellipse" — Scott tells his mentor, Dr. Deaton, in voiceover, how the recent events have left a dark feeling over him, reminding him of a quote from the first day of English class. Scott says, "When I feel it, it's like I'm 'looking into the heart of an immense darkness.'"
Deaton asks him, "What do you do instead?"
Scott replies, "I look for my friends." And then we see Stiles step through the doors of the school to put an arm around him. They smile at each other, noticing the rest of their friends, seeing that life actually has immense possibility ahead of them. And reminding our passionate viewers that at its heart, Teen Wolf is a show about friendship.
36. Lennon Parham, Playing House
In the first season of Playing House, Maggie gives birth to her daughter, Charlotte. Having recently given birth to a baby girl myself, I discovered as Jessica [St. Clair] and I were writing it, that it was really important to me to portray birth in a real, messy, unfiltered way; the same way I had just experienced it. And when it came time to write the scene where Maggie is pushing and she doesn't think she can do it anymore, that she's just not strong enough — which is a moment many women face during labor — we didn't want to shy away from the intensity of the moment.
Maggie's best friend, Emma, steps in to remind her that she's stronger than she knows and that she can indeed do this, in what is probably the most emotional moment in any of our shows. I was really proud to be able to balance the drama of this scene with the comedy. Everything came full circle when, in real life, Jessica also gave birth to a beautiful baby girl — in an eerily similar way to the TV birth we had just written.
37. Javier Grillo-Marxuach, The Middleman
In the fall of 2007, I had the privilege of bringing my independent comic book The Middleman to televisual life. The plot of the pilot episode involved the escape of a genetically enhanced, superintelligent western lowland gorilla from a lab environment and into the underworld of a major city…where he promptly establishes himself as a mafia kingpin and proceeds to take over all of the local rackets. The climactic showdown between our heroes and the villainous ape took place in the gorilla's Tony Soprano-like place of "legitimate business"...a strip club called "Jane's Coconuts."
For one bright and shining day, I got to watch as a team of over a hundred artists and craftspeople — including a quartet of puppet technicians and performers from Jim Henson's Creature Shop (the gorilla suit was one of their creations) — made this unlikely scene come to life. As the scene ramps up, the gorilla, who sits at a table by the stage wearing a red track suit and gold chains (the tailor who custom-made the wardrobe had previously tailored a very similar garment for a Seagal movie, and told me that, strangely, the dimensions were not all that different) bossing his minions around, shouts "and you... get me a banana!" to the exotic dancer on the stage — right before brandishing an M-16A1 machine gun at the heroes and screaming, "SAY HELLO TO MY LITTLE FRIEND!"
That the scene I just described exists on a DVD set that people can buy and watch... that it is not — by a wide margin — the strangest thing we got to put on the air as part of the The Middleman TV series... and that I am able to write the sentences above as anything other than the word-salad rantings of a deranged mind are proof of two things.
One, there is no better job in the world than getting to create and run your own show, and, two, I may just be the luckiest guy who ever lived.
38. Wendy Calhoun, Empire
It's an idea that started on Nashville but I got to put it in text on Empire. It's a line that Cookie says in the last scene of the episode I wrote, "False Imposition." She says to Lucious, "I make you better." I love the idea that one character is able to call it on another character. We used to jokingly say on Nashville, "One plus one equals three." That was what it meant to have Rayna and Juliet on tour — together they were greater than each individual. I love that about Cookie and Lucious and I write into that all the time. She makes him better and he can fight it all he wants, but deep in his heart I think he knows that's true. He knows that if he's got some Cookie, it's going to be fine.
39. Matt Nix, Burn Notice
When I was in third grade, I lived in the Palm Springs area. My father had told me the story of The Iliad, and I was fascinated by this story of a war with a walled city, since I was surrounded by gated desert resort communities. I was inspired to write my own version, about a war between two housing developments in Palm Desert. Years later, when I was starting out in Hollywood, I was in a meeting and I brought up the story. We ended up selling it as a pitch — it was my first original sale, and that script was my ticket in the door the USA network to pitch Burn Notice.
40. Adam Goldberg, The Goldbergs
"Barry Goldberg's Day Off" is hands down my favorite thing I've ever written. I've never been more proud of anything… and nothing made me more panicked and nervous to write. It's my ultimate tribute to John Hughes — a writer who inspired me to write from the heart. Usually, we shoot an episode over five days. This one took more than TWO months. The writers began calling it my Apocalypse Now. It was a true labor of love where we re-created sets, shots and even got Charlie Sheen to slip on his old leather jacket to reprise his role.
At one point he looked around the police station set, shook his head and said, "This is fucking weird, man!" And it was. Weird, surreal, funny, touching, glorious… everything the movie was to me. Some of my best memories were watching Ferris Bueller with my big brother Barry and quoting the lines with him. I still get chills every time I see that final shot of TV Barry on the float singing "Twist and Shout" with the voice that says — "We all wanted to live the movies we loved growing up… and on that magical night my brother really did."
41. Erica Messer, Criminal Minds
My favorite line is from the 100th episode of Criminal Minds, when Haley is talking to Hotch before she was killed. Haley (to Hotch): "I want him to believe in love. It's the most important thing. You have to show him how. Promise me." It's my favorite because of the juxtaposition to the darkness.
42. Warren Leight, In Treatment
When I was working on In Treatment, I had written several episodes in which I expected John Mahoney's CEO character (Walter Barnett) to break down during a session with Gabriel Byrne's empathic psychiatrist (Dr. Paul Weston). For three episodes in a row, I wrote what I thought was a wrenching scene for Barnett. For three episodes in a row, Mahoney found a way for Barnett to stay in denial. It seemed the more I threw at Walter, the more Mahoney resisted. I had, and have, so much respect for Mahoney that I knew he was right, and I hadn't found the real key to his character. Even so, I was getting anxious. I began to feel the way a shrink must feel when he can't get through to a patient. I tried one last time.
I gave Dr. Weston a very direct monologue about how Barnett's character had split off from himself when he was a child. About how that little boy was waiting for Barnett to rescue him, still, after all these years. We did a quick read-through, and afterward Mahoney asked me a dozen questions. It seemed like something struck a chord.
Director Paris Barclay and I and Gabriel all agreed we should start coverage with one camera, in close-up, on Walter. The other camera operator was told to be prepared for anything. Mahoney started the scene, and something happened. His character's lifetime of denial started to shatter before our eyes. Gabriel sensed it, and as Walter broke, he got out of his chair (which he almost NEVER did) and went to Walter. Walter began sobbing, reached out, and clutched Dr. Weston. CEO Walter Barnett became the little boy who was cast aside so many years ago. They got through the scene somehow, and the entire crew burst into applause. For me, the struggle in television is to stay organic and collaborative and in the moment. It's a great feeling when it all just clicks into place.
43. Stephen Falk, You're the Worst
I wrote the end scene to my pilot for You're the Worst on a train from San Diego (where I'd gone to hole up in a hotel and write the pilot) to Los Angeles. As the climax of this burgeoning love story between two damaged narcissists, it needed to thread a very fine needle in order to make the audience root for our heroes while avoiding the pitfalls of rom-com cliché. The scene is a split-screen phone call between Jimmy (Chris Geere), who cannot find the correct porn video he needs to masturbate himself to sleep to, and Gretchen (Aya Cash), who has just slept with the A-list director she's in love with but who, in turn, treats her like crap, and now finds herself pathetically sitting in his bathtub doing cocaine, wondering what her life has come to.
After admitting she stole his car earlier that day after their first fight, the climatic moment of the scene comes when Gretchen blurts out to Jimmy a potentially shameful admission from her past — that she set fire to her high school to get out of a math test. The admission is a bit of a test itself, and indeed she expects disapproval. Instead, Jimmy giggles and says, "That's genius," and then moves on, as narcissists do, to talking about himself.
In that moment, Gretchen hears that her dark parts are not judged by this dude, nay, they are accepted. And it is that fear of being judged that, to me, is the scariest part of giving yourself to another. And in Jimmy laughing at the confession which minutes earlier her director bedmate found horrifying, he reveals himself to be Gretchen's soul mate — though she'd punch you if you said that to her. The scene ends with Gretchen similarly not judging Jimmy (for having a foot fetish), but indeed helping him awkwardly through a fantasy, proving that phone sex can be romantic, if the heart, no matter how cynical, dark, and damaged, is in the right place.
44. Ali Wong, Fresh Off the Boat
My favorite thing I ever wrote for television, has to be one of the jokes for Fresh Off the Boat, in which a confused Jessica, the mom, refers to Teenage Mutant Ninja Turtles as "those karate frogs who eat pizza in a sewer?!"
I was a big fan of the cartoon as an '80s kid, and my mom was always puzzled as to why I loved those characters, and so many other absurd pop culture icons. It's been really fun and meaningful, to use my parents' perspective to inspire a joke, and then see it on television. Growing up, I never got to see anyone who looked like them on television, who had a similar voice, saying funny or clever things.
45. Hart Hanson, Backstrom
I've been writing TV a long time — 10 years in Canada before I moved to L.A. in 1998 — so when I pause to define my favorite moment I have to grab my head and really think, because defining a single example is a terrible insult to a ton of actors I've worked with over the years who have delighted me by making it appear that I can write.
I've come to realize that how much I like something I wrote is directly proportionate to how much the actor delivering made the writing his or her own. It appears to me that this is most likely to happen when the content resonates with something from the actor's own life or psyche, but I could be wrong. What actors do is miraculous magic to me, unfathomable and unknowable and mysterious.
One of my favorite moments was on Bones when Temperance Brennan (played by Emily Deschanel) argues with Seeley Booth (played by David Boreanaz) about whether or not Jesus was a zombie because he came back to life after three days. I loved that but it was more the kind of quip that David and Emily excelled at than high drama where the actor really engaged with a deep emotion.
I've written more than one set of wedding vows, but the vows for Booth and Brennan in Bones are my favorite because they were steeped in years and years of history and both actors thrummed with that energy. Booth's face as he watches Brennan state that she has caught him gazing at her over the years when he thought she wasn't looking, well, you don't actually write that stuff but you get credit for it.
I've written some eulogies too — including Brennan's eulogy for a dog, again watched by Booth as he falls ever more deeply in love with Brennan. David and Emily... whooh.
Avowals of Love. Proposals. Last Words — Vincent Nigel Murray (played by Ryan Cartwright, again on Bones) as he gasped his last to Booth and Brennan. Then there was a deathbed reconciliation in the last episode of The Finder between Walter Sherman (played by Geoff Stults) and his dying father Franklin (played by John Ashton) that simultaneously made me happy to be a writer and annoyed that people die.
There was another kind of deathbed confession on Joan of Arcadia in which Joan's mother, Helen Girardi (played by Mary Steenburgen) read a suicidal mother's suicide note to her adolescent son, Adam Rove (played brilliantly and silently by Christopher Marquette) — and now, thinking back on that scene, I realize that 16-year-old Joan Girardi (played by Amber Tamblyn), watching her mother read the saddest letter in the world to the grieving boy she loves still blows me away. Three wonderful actors in one of my favorite scenes and only one of them is actually speaking.
Rants! What writer doesn't love a good rant? We are all jealous of Shakespeare's soliloquies. In Judging Amy I wrote a speech in which social worker Maxine Gray (played by the remarkable Tyne Daly) was driven to explain in a mandatory anger management group exactly why she was so angry and, well, that soliloquy was amazing for me as the writer because it was like seeing a volcano come close to erupting and then decide not to which was somehow more satisfying than actually watching the volcano erupt. Tyne Daly, man. Whooh.
But since you're asking me right now, perhaps due to fresh emotions swirling around the demise of my series Backstrom, I'm going to say my favorite scene was what turned out to be the final scene of the entire series in which Detective Everett Backstrom (played by the sublime and profane Rainn Wilson) stands up in front of an Alcoholics Anonymous group and describes why he has, for the first time, found that his life is actually worth living and so wants to be freed from his many addictions... well, that made the all the difficulties and disappointments of getting a network show up and running and on the air only to fail... it made all that effort worth it.
So today I'm going to say that's my favorite.
46. Bill Lawrence, Scrubs
My favorite thing I ever wrote was the Scrubs pilot, because it was the first thing I ever wrote that was totally my sensibility. I wasn't writing it for anyone else, I wrote it for myself.
47. Drew Z. Greenberg, Marvel's Agents of S.H.I.E.L.D.
My favorite thing I've ever written for TV kind of changes based on when you ask me. If you ask me after I've just spent a day with my friends' kids, it'll be Padme interacting with a flustered detective on Clone Wars. If you ask me when I've just chatted with some of Warehouse 13's amazing, still-loyal fans, it'll be "Trials," in which Myka returns to her partnership with Pete for good and Claudia cements her friendship with Steve after he comes out to her.
But lately I find myself citing "Face My Enemy," my first episode of Marvel's Agents of S.H.I.E.L.D. There were two things about writing that episode that especially delighted me.
One, I happened to draw the assignment at a time when I was jonesing to do a little comedy. I find if I go too long without getting to write jokes, or at least what I consider jokes, I start getting antsy. (This is probably related in some way to my nervous habit of undercutting every legitimate emotional situation I face in real life by making wisecracks. It's hard to believe I'm still single!) But I never imagined MAOS would be the place I could scratch the comedy itch. And yet I showed up and my first episode was about May and Coulson going undercover at a charity event as a bickering high-society couple. And they were going to dance. I was maybe as happy as I'd been in years.
The lightheartedness of the undercover situation, of May flirting with their host, of Coulson enjoying the ruse so much, of the ballroom dancing itself (for which Ming and Clark rehearsed tirelessly) — it all gave me license to write with exactly the sense of fun I enjoy so much. It was, for me, pure joy. But it also spoke to a deeper truth about these two characters: the fun was in stark contrast to the continuing dilemma they were facing together. Coulson might be going crazy, and May might have to kill him. And that was the second thing I loved about writing this episode. All that fun was a reminder of the bond shared by these two characters, and it helped set up what I thought was the biggest reveal in the episode — that May cared for her friend so much, she would rather give up everything and whisk him off the grid than take him out as he'd asked. (So, unlike real life, I guess this time I got to undercut the wisecracking with legitimate emotion. Huh.)
I remember thinking at the time that that's what made me so happy to be working on this show: The world set up by Jeff Bell, Maurissa Tancharoen and Jed Whedon, the world I had just stepped into, was so well-defined, so confident, that there was room for me to come in and tell a story that included ballroom dance, May pummeling her own double in an epic fight, a discussion about nostalgia, a go-bag filled with Australian money and two old friends contemplating whether true friendship means being willing to shoot your buddy in the head. All in one episode! I could not have loved it more.
48. Natasha Leggero, Reno 911
The favorite thing I've ever written for television would have to be my first improv gig with Tom Lennon on Reno 911. I had never improvised much at all and was so nervous and Tom is such a world class improviser he actually made me funny! It was a classic case of "Yes and..." in action. I came from the stand-up world where we actually live by the rule of "No and..."
Footnote: This part also launched my career as many different forms of "pantsless hooker."
49. Neal Baer, E.R.
My favorite scene is one I wrote for George Clooney on ER — in an episode called "Whose Appy Now." Clooney is at a crossroads; he's always fought the odds to save a kid's life at any cost. Now he's treating a young man, 17, who has end-stage cystic fibrosis who wants to be allowed to die with dignity. This goes against everything Clooney's character, Doug Ross, believes in. All kids must be saved, or at least that's what he's always believed, and he's the hero to do it.
Laura Innes' character challenges him: Is saving this kid's life about what he wants or what the kid wants? That's a pivotal moment in the series for Clooney's character and he resolves to let the young man die with dignity. Unfortunately, while the young man is taking his last breath, his mother intervenes and forces Clooney to intubate her son — she has that right because the young man is still a minor.
Clooney is furious at the mother for forcing him to resuscitate the young man against his wishes. It's a monumental moment of maturity for the character and I had a blast writing it. I always love personalizing ethical issues through characters' struggles, and ER, SVU, and now Under the Dome allow me to do that. And the topper for this episode was when the kid, now connected to a breathing tube, sees Clooney and flips him off. I negotiated with NBC for a long time to let me have the kid make that "obscene" gesture. I wonder if we could do that now…
50. Kevin Biegel, Enlisted
The favorite thing I ever wrote for TV is tough question to answer for a few reasons. Comedy is such a collaborative effort — the name you see on the script for a half hour comedy is very, very rarely 100% the words of that one person. It takes a team of writers and actors to make something work — or in some cases not work! That said I can claim ownership over a a lot things — stories, scenes, jokes, ideas, moments — that I think are pretty swell. So here are two I love lot.
I'd been trying to do a version of Gambit on Cougar Town for years. Gambit is a great old flick staring Michael Caine and Shirley McClaine, if you haven't seen it rent it (or buy it — it's worth owning) and read nothing about it before you watch. There's a narrative trick that's just so badass, I knew we could copy it and make a pretty sweet, one-story show. So in Season 3 of Cougar Town we did it, and "A One Story Town" is probably the episode of that show I'm most proud of. The entire thing is one long sequence of setups and payoffs, and everyone gets something fun to do, and we were able to sneak a little emotion in amid all the fun. All the actors are so great — Courteney Cox and Brian Van Holt especially — and committed to the fun. It was an impossible script in a lot of ways because it was so different than most of the episodes we did. A ton of scenes, some super super short, the pace was nuts, but Bill directed it so well and it just worked. That episode was a favorite because it really showed me you could go after that weird idea, figure it out, and end up with something that's way way better than you could've dreamed of.
The other thing I'm most proud of is the final scene in the last episode of Enlisted. That show was real personal, and I didn't make any secrets about bringing some of the heavy stuff from my own life into it. ( I wrote about them in The Hollywood Reporter here.) That last scene of Pete and his brothers and then the rest of his platoon and Keith David on the beach was damn near cathartic. It sums up a lot of how I felt, how I felt Pete's character felt, and brought him and those around him to a place of actual hope (which is just regular hope with the acknowledgement that things still suck and that healing will take time). It also served as a pretty good end to the series! And while it was real personal, it was also funny! And I did get that creator's dream of writing the show off into the sunset. Of course there was collaboration (Mike Royce had the idea that Randy ran into the water, and I was like, great! And the rest can jump in, too!). And hell, the show go to go out on a big hopeful joy bomb and Lori Laughlin is in it and Mel Rodriguez runs to her and M83 was cool enough to let us use the song and Keith David says something I believe to my core: "It's OK to feel guilt. It's OK to feel joy, too." That's something I certainly needed to hear. And now it exists out there in the world and everyone else gets to hear it forever. If they want, you know... Enlisted DVDs are available at Amazon right now.
51. Ben Wexler, The Comedians
Trying to pick my favorite thing I've ever written is like trying to pick my favorite child...super easy. But enough about my kids. My favorite thing I ever wrote was the season finale of The Comedians, which airs next month. On its surface, The Comedians is a behind-the-scenes mockumentary about the making of a sketch comedy series for FX, but secretly what it's really about is the burgeoning friendship between our two leads, Billy Crystal and Josh Gad — a friendship that suffers some major setbacks along the way.
In our finale, which takes place backstage as Billy and Josh tape the final episode of the show-within-a-show, the two men have to settle a simple dramatic question: "Are we friends or aren't we?" The episode has an urgency about it, as the guys quick-change costumes to go from one live sketch to the next, but also an intimacy — they've come to care pretty deeply about each other as they've worked together all these months, whether they want to admit it to themselves or not. I'm biased, of course, but thanks to the beautiful performances of everyone involved, it's a half hour of television that delivers both laughs and real emotion. I'm incredibly proud to have been a part of it.