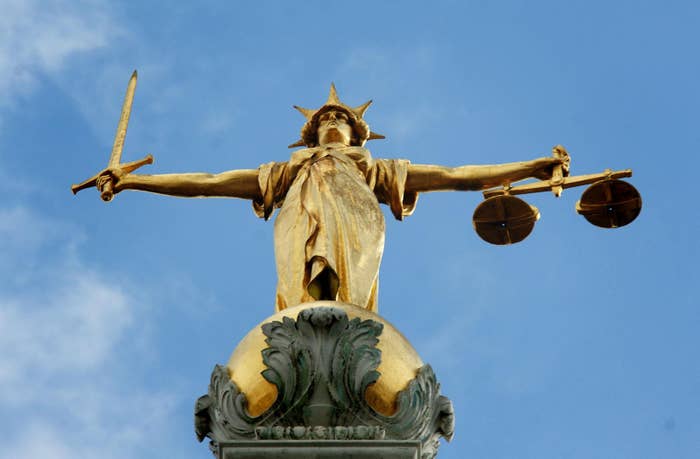 The Crown Prosecution Service, the state prosecutor for England and Wales, has been criticised by MPs for its exceptionally aggressive prosecution of false rape claims, which they warn could deter victims from reporting rape.
The MPs called on the CPS to review its approach after a BuzzFeed News investigation revealed last week that hundreds of women have been prosecuted for false rape claims in the past decade – many of them vulnerable.
That's despite rules drawn up by the CPS which are meant to restrain law enforcement from going after people who did not make clear and malicious accusations, those who are young or mentally ill, or those who have experienced past abuse.
BuzzFeed News uncovered examples of women who were prosecuted even when they reportedly went to police only under pressure, quickly recanted, or never named their attacker at all.
In one instance, the CPS prosecuted a 23-year-old with bipolar disorder after overruling the police decision not to charge her. In another, the police charged a young mother who had reported a history of childhood abuse. They noted the "reputational risk" to the force if her ex-partner, who had been arrested and put in custody for more than 30 days, made a complaint or went to the media.
Labour MP Richard Burgon, shadow justice secretary, called the findings "extremely concerning" with "serious implications for our justice system".
"Rape is already a grossly underreported crime and overly aggressive prosecutions, including of vulnerable women with mental health conditions, run the real risk of dissuading survivors from coming forward and reporting attacks," he said.
Burgon joined Yvette Cooper, chair of the influential home affairs select committee, in calling on the CPS to ensure it follows its own guidelines and acts with "extreme caution" so that victims are not deterred from coming forward and vulnerable women "inappropriately prosecuted".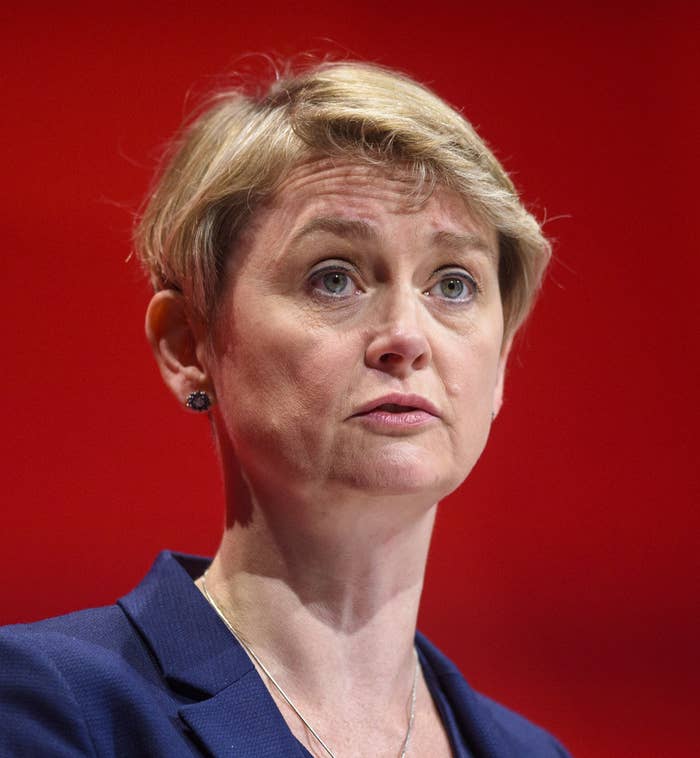 Britain's approach stands in stark contrast to that of the US, Australia, Canada, and other European countries. Women in these countries do not typically face prosecution – let alone prison – for lying about rape, state prosecutors and experts said, because it's not considered to be in the public interest.
"This is very troubling," Cooper told BuzzFeed News last week. "The CPS needs to explain what they are doing to prevent this happening and why the charging rates appear so different from other countries."
False rape complaints can ruin lives. Even suspects who are quickly exonerated can face public scrutiny and lose their jobs and reputations. But such cases are rare: A 2012 Ministry of Justice study estimated that only 3% of rape reports were "perceived to be malicious". In contrast, only one reported rape in 14 results in a conviction.

"Genuinely false rape accusations are abhorrent but we know that they are extremely rare," said SNP MP Gavin Newlands, who sits on the Commons justice select committee. "The sad truth is most rapes don't get reported to the police at all, and if they do, conviction rates are very low.
"No victim should be too scared to come forward to report a rape because of the fear of ending up in jail themselves," he added.
Sophie Walker, leader of the Women's Equality Party, branded the UK's approach a "systematic overreaction to false rape claims".
"This heartbreaking investigation shows once again that the criminal justice system is not working for women," she said.
"We know that false rape claims are no more prevalent compared to any other crime – yet we devote endless column inches to microscopic reporting of it, review all sexual offence cases when individual trials collapse, and aggressively pursue and criminalise vulnerable women instead of offering them the support they so clearly need.
"If only we invested a fraction of those resources in tackling the scourge of violence against women and girls, we might stand a chance of reducing the very inequalities behind these false claims."
A spokesperson for the CPS told BuzzFeed News that it prosecutes "very few cases" of false rape complaints and this should not dissuade rape victims "from coming forward to report their assault". Prosecutors treat these cases "extremely carefully" and consider the mental health and other vulnerabilities of the suspect before deciding whether to move forward.