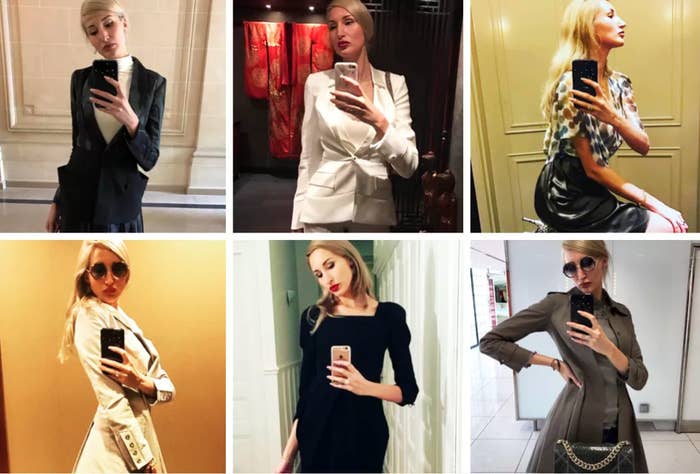 The inquest into the death of the Russian whistleblower Alexander Perepilichnyy will hear key evidence from the woman he met secretly on the eve of his death — who was called to testify only after she was tracked down by BuzzFeed News.

The coroner's inquiry opened yesterday, having been suspended for 10 months after BuzzFeed News revealed that the British government was suppressing explosive intelligence indicating that Perepilichnyy was assassinated on the orders of the Russian president, Vladimir Putin.
Perepilichnyy, who fled to the UK after blowing the whistle on a massive Kremlin-linked fraud, dropped dead suddenly outside his home in Surrey in 2012 after returning from a mysterious trip to Paris.
BuzzFeed News revealed last June that US spies had passed MI6 high-grade intelligence linking his death to Russia – but the UK authorities sidelined that information, shut down any investigation, and never even interviewed the woman with whom he spent his final days in the French capital.
Elmira Medynska, the Ukrainian with whom the financier met secretly in Paris, had not been due to play any part in the inquest before BuzzFeed News tracked her down last summer – but she has now been called to give evidence by video link today.
The British government is facing intense scrutiny over its handling of Perepilichnyy's death as his inquest resumes amid a diplomatic firestorm over the poisoning of the former Russian spy Sergei Skripal and his daughter in Salisbury last month. Britain has implicated the Kremlin in the attack on the Skripals, triggering the expulsion of more than 100 Russian diplomats from 20 countries, and the government has been forced to open a review of 14 suspected assassinations exposed by BuzzFeed News last year that the authorities had previously ignored. Perepilichnyy's death is among the 14 being reexamined.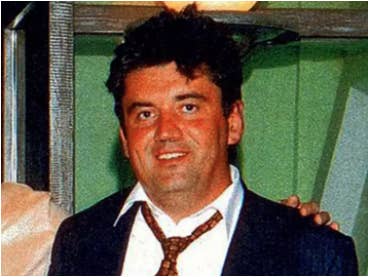 The UK police have always insisted that there is no evidence of foul play in the financier's death – despite the fact that his name was found on a Russian hitlist and he received a string of threats in his final months – and the Home Office has invoked national security powers to withhold evidence from the inquest.
An independent expert from Kew Gardens told an earlier hearing of Perepilichnyy's inquest that she had found a substance with the same atomic weight as the plant toxin gelsemium in the dead man's stomach. However, the same expert told the inquest on Tuesday that further tests could not definitively identify that substance as gelsemium or any other plant toxin, and its origins could not be identified after the police toxicologist threw away most of the contents of Perepilichnyy's stomach. The inquest is due to hear further evidence from toxicology experts later this week.
British spy agencies have spent years gathering intelligence about top-secret Russian laboratories where teams of state scientists are tasked with developing poisons capable of killing without leaving a trace.
Medynska's secret assignation with Perepilichnyy in Paris was discovered by French police who opened a murder investigation after the earlier testimony that traces of plant poison may have been found in his stomach. French detectives seized hotel records showing that Perepilichnyy was joined at the five-star Bristol hotel for two nights by the young Ukrainian woman, who claimed online to have trained as a fashion designer in Moscow. The records showed that the pair stayed for two nights, ordering the hotel's "romance pack", and checked out on 10 November. It was later that same day that Perepilichnyy died.
French detectives told BuzzFeed News last year that Medynska had been identified as a "very important" person to their inquiry because "she's one of the last persons to have seen Mr Perepilichnyy alive" – but they said the British authorities had repeatedly stonewalled their attempts to investigate the financier's death, meaning they had not been able to interview her.
Two senior French law enforcement sources have now told BuzzFeed News that UK officials suddenly began cooperating and made efforts to secure Medynska's testimony following the revelations by BuzzFeed News last summer. The attitude of the British authorities had "completely changed", one source said on condition of anonymity, and it appeared that officials were now "under pressure to investigate the case deeply".
Perepilichnyy's Paris visit was shrouded in mystery before BuzzFeed News obtained details of the French police file and tracked Medynska down to an opulent penthouse apartment on the glitzy Avenue Victor Hugo in Paris.
None of Perepilichnyy's family, friends, or business associates knew what he had been doing in the French capital, and the only clues were that he had taken a Eurostar train on 6 November 2012 and his credit card statements suggest he had booked into two hotels simultaneously. He returned on 10 November with a €1,200 receipt from the Prada store on the Champs-Élysées but nothing to show for the purchase.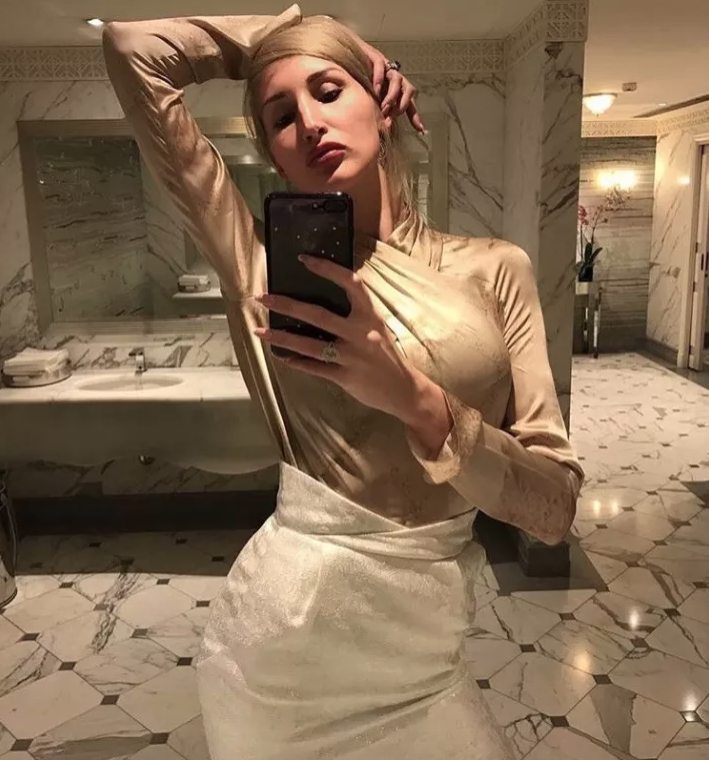 Medynska said she had never spoken to any law enforcement official about her encounter with Perepilichnyy – but, in an exclusive interview, BuzzFeed News obtained the story of Perepilichnyy's last days.

The fashion designer, now 28, said she had travelled from Ukraine to meet Perepilichnyy in Paris on 8 November, but said she did not know that by then he had already been in the city for two days. No one, including the French police, had been able to establish what he was doing, where he stayed, or who he saw between his arrival in the city on 6th and the morning of the 8th. When Medynska arrived, she said the financier took her for lunch at the Four Seasons and then shopping on the Champs-Élysées. He bought her a Prada handbag from the designer store, as well as a pair of black Louboutin shoes.
But, she recalled, it was clear that something was wrong. "I was feeling from him that he was very stressed," she said. He kept going outside to take mysterious phone calls that seemed to spook him, she recalled, and she noticed that "his hands were shaking" and he was drinking "lots of wine", which he spilled down his front. While she was trying on shoes, she said, he was "worrying, walking from side to side" – and was so distracted that he bought her Louboutins in the wrong size.
Medynska said Perepilichnyy never told her anything about his life, his family, or his work – she had no idea, she said, that he was married or in trouble with the Russian government. But she said when she heard of his death and read about his background, she was not surprised that he had died. "It happens to Russian people in London," she said. "He gave Russian information to Swiss and you can be killed for that."
Medynska said she was unaware of suspicions that Perepilichnyy may have been poisoned and did not know how any toxin could have entered his system during their time in Paris. But she had a message for the British government about the threat to Russian exiles on its soil. Attracting "big money" from Russia may be "good for economy in Great Britain", she said, but it comes at a dangerous price. In Perepilichnyy's case, she said the authorities should have been asking "Who is this guy? Where is his money from? Maybe he has some problems?" But, she said, "they didn't think about this before and they didn't do nothing to save him, so now they have only doubts and questions."
The inquest yesterday heard evidence that Perepilichnyy was "in fear for his life" after being pursued for millions by a Russian firm led by one of two men implicated in the assassination of KGB defector Alexander Litvinenko in 2006.
Dzhirsa LLC, a Moscow-based debt recovery firm, had been pursuing Perepilichnyy for more than $3 million in bonds and security "debts" since the financier blew the whistle on a major fraud implicating Kremlin officials in 2010. Its director is Dmitry Kovtun, a former secret service agent who was named by British police and the UK public inquiry into Litvinenko's death as one of the men who poisoned him with radioactive polonium.
The inquest heard that Perepilichnyy had won a court case against Dzhirsa a month before his death in 2012. Speaking from Moscow by video link, his then-lawyer Dimitri Lipkin told the court that he had refused to return to Russia for the case because he was "fearful for his life".
The inquest continues today and is due to conclude on Friday.
Poison In The System: Explosive Evidence Of A Russian Assassination On British Soil That The Government Is Suppressing