OK, so between Prue's premature announcement AND LIAM BEING ROBBED this series of Bake Off may not have been the smoothest in the show's history.
But there's one saving grace that's more than redeemed the wrongs: Noel Fielding's A+ style.
Cast your mind back to the very first episode of the series when Noel wore this bird-patterned shirt.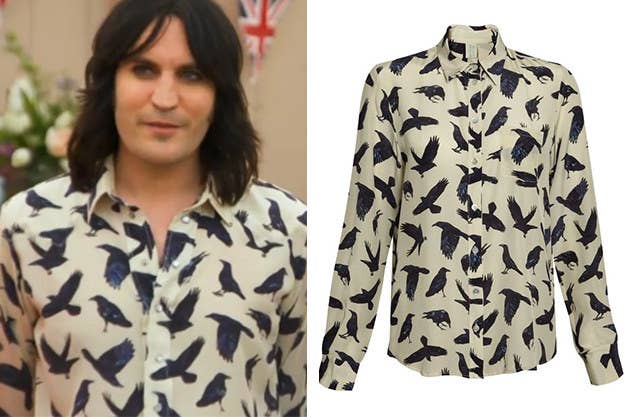 And the very next week he graced us with a jumper that wouldn't look out of place in an art gallery.
Bread week saw Noel bust out this long shirt from Lazy Oaf.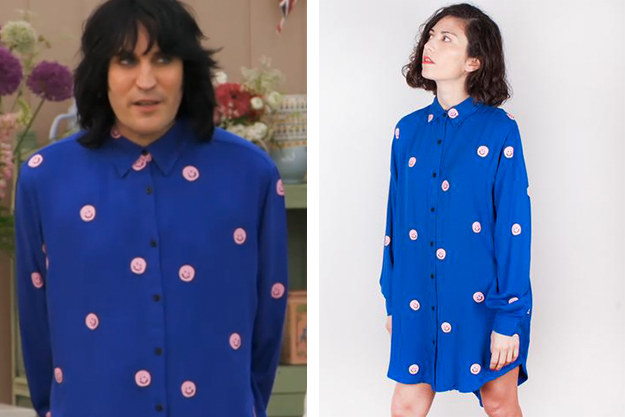 No offense to any of the bakers, but this ice cream shirt was the tastiest thing in the tent during caramel week.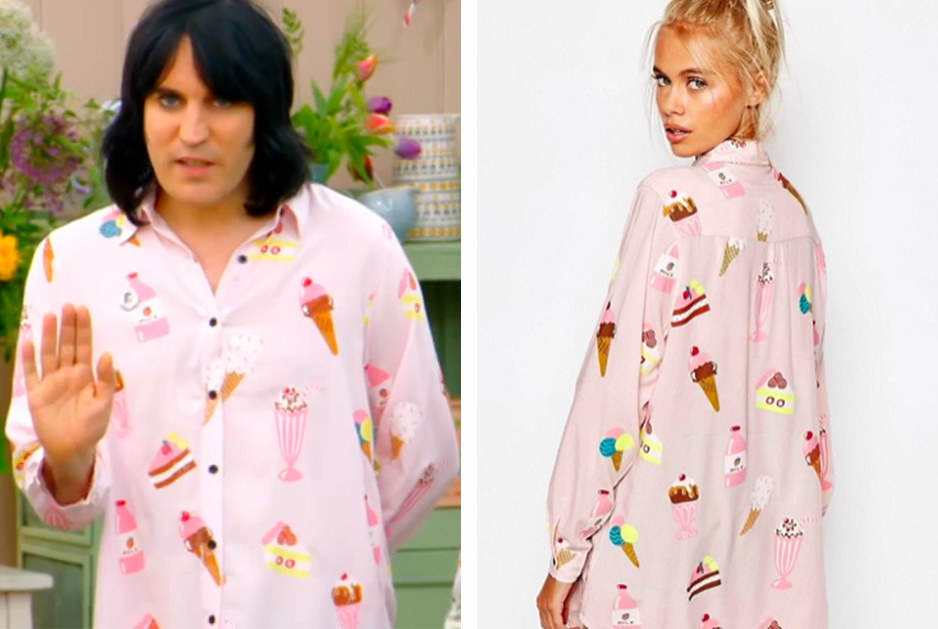 In week five we were introduced to another killer jumper, this time by London-based fashion designer Bella Freud.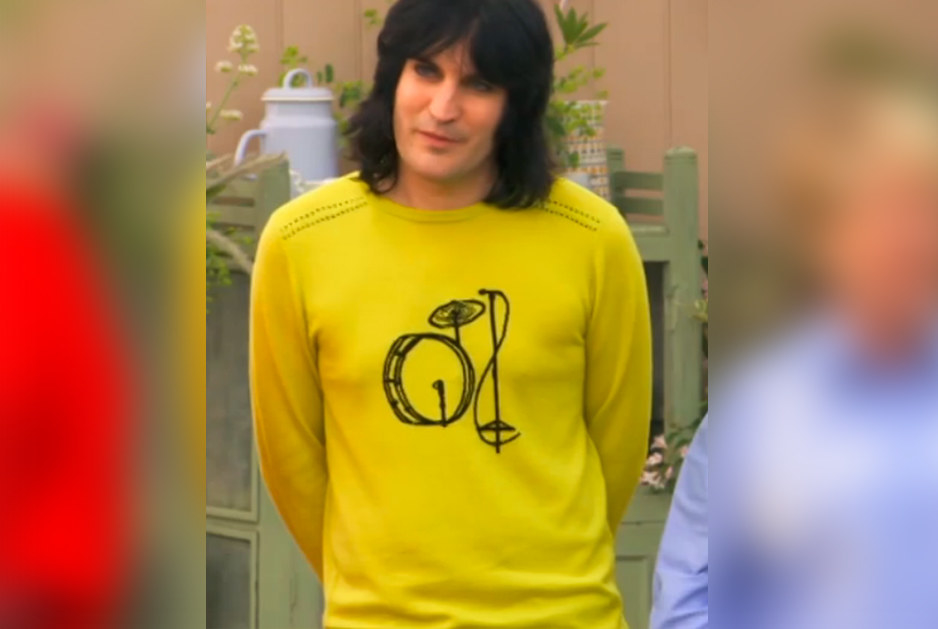 Check out this shirt/cardigan combo from pastry week.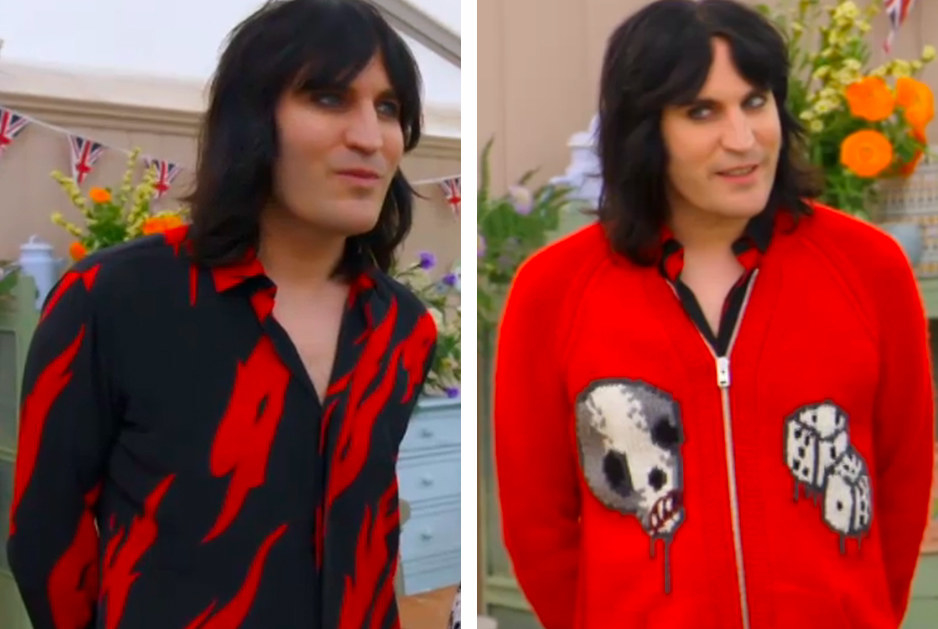 Seriously, raise your hand if you think you could pull off a tomato shirt.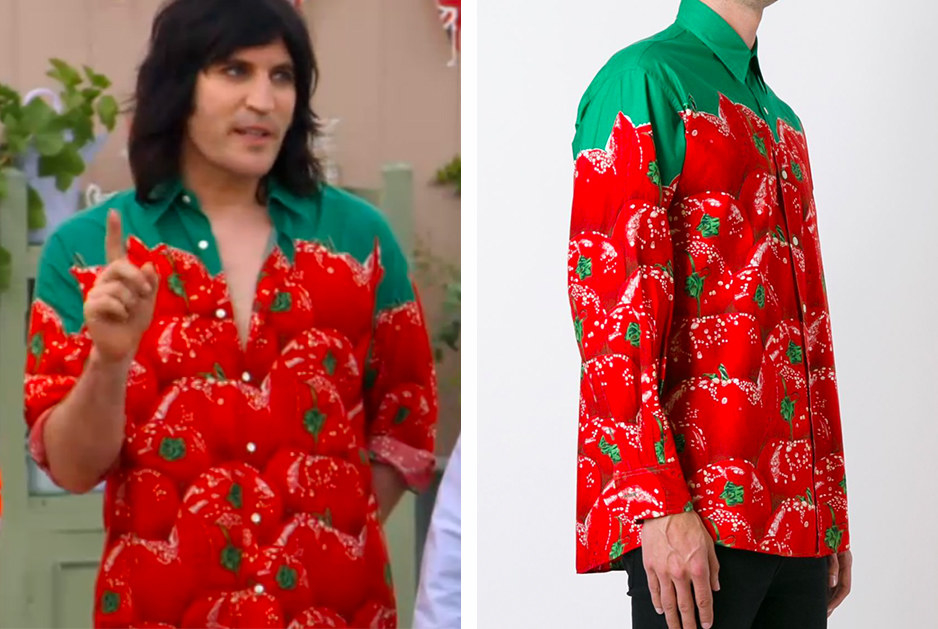 In case you missed it, this shirt looked even better from the back.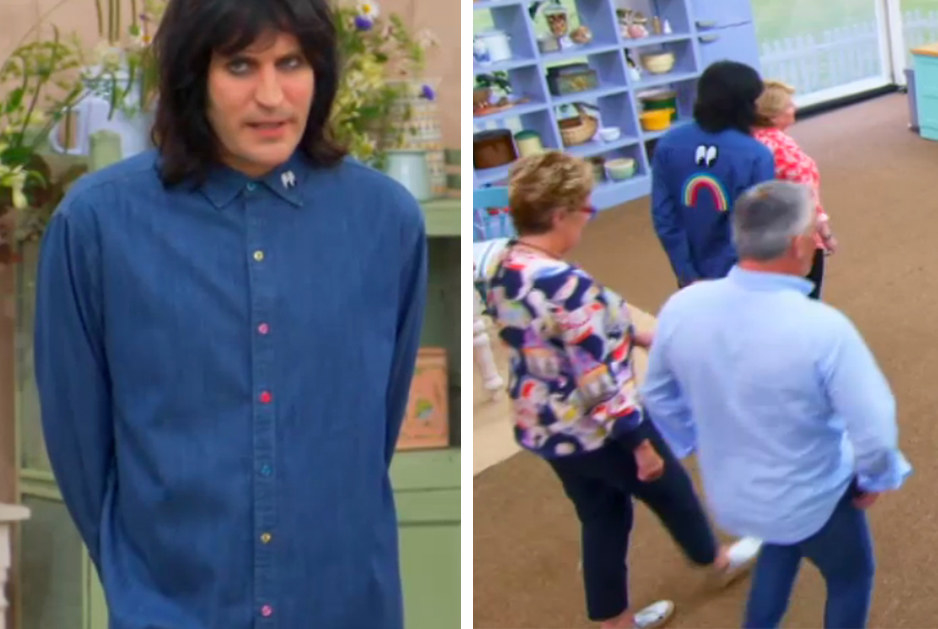 For the average person a nautical themed shirt combined with a dozen floating guitars would be difficult to pull off.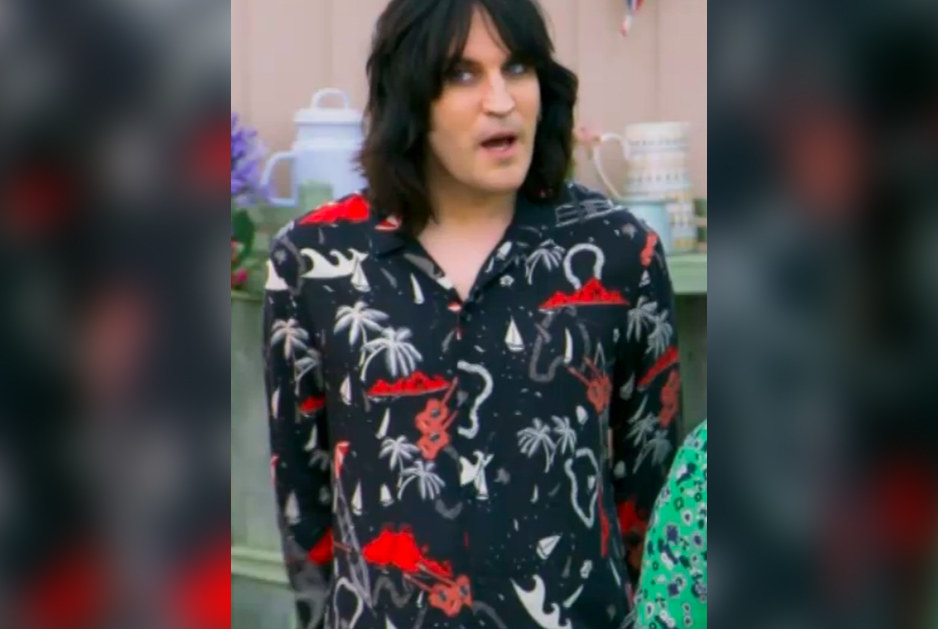 And for the finale, we were blessed with this '60s influenced shirt.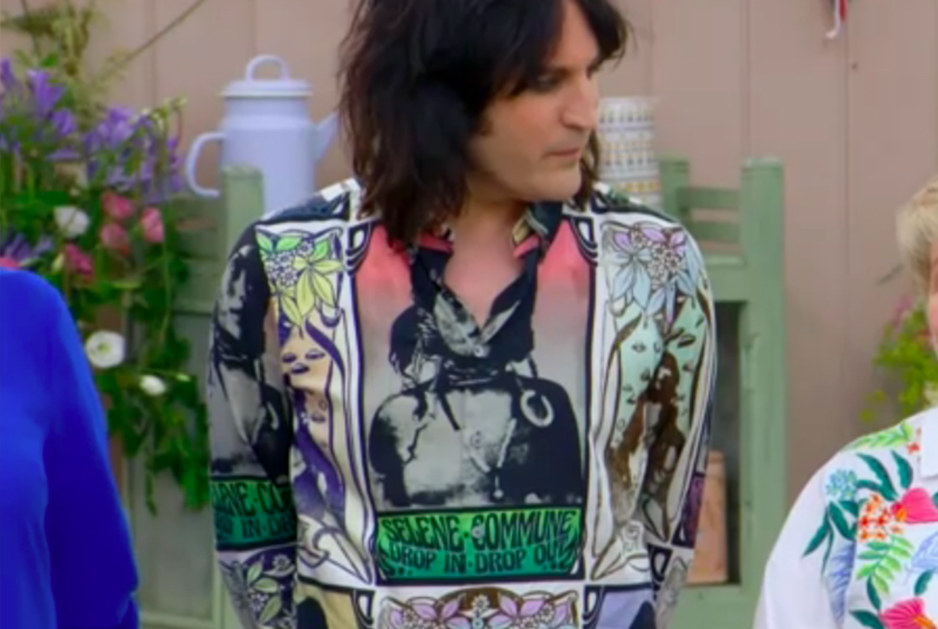 Noel Fielding: Comedic genius, Bake Off host, and FASHION ICON.