1.
The UK sends the EU £350 million a week.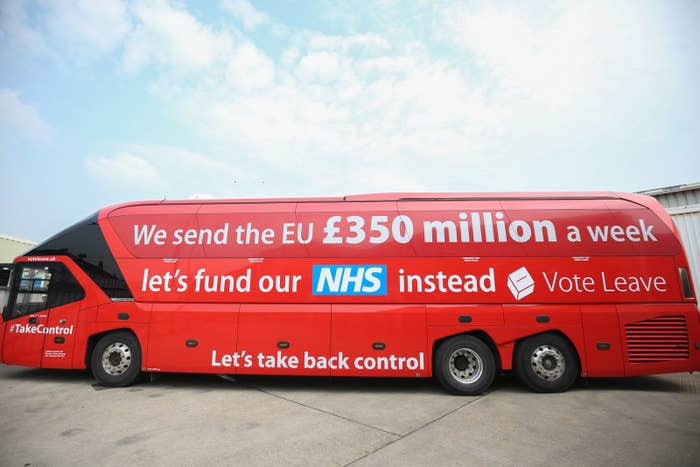 2.
Families would be £4,300 worse off if the UK voted to leave.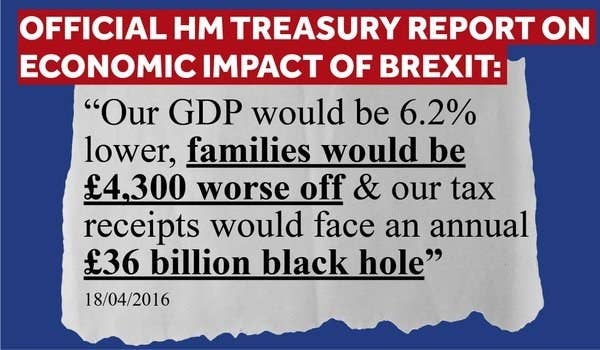 3.
Turkey – population 76 million – is joining the EU.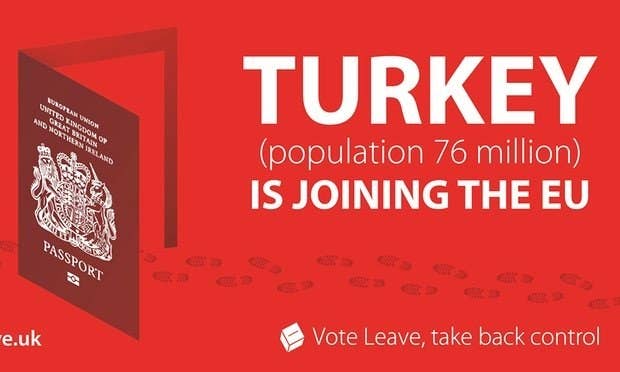 4.
The UK can't veto Turkey's membership of the European Union.
5.
Millions of Turks will come to the UK.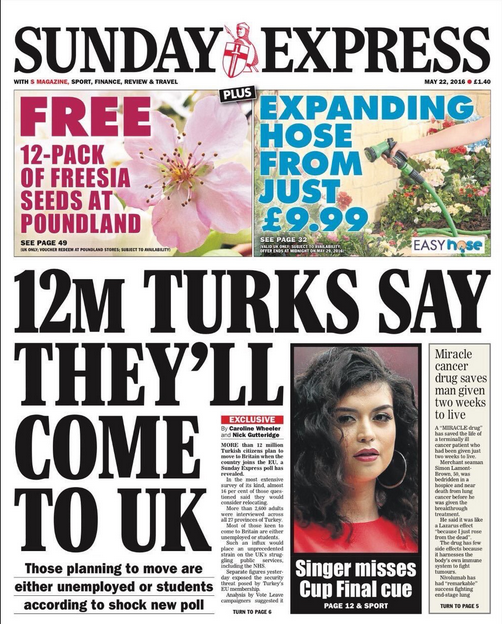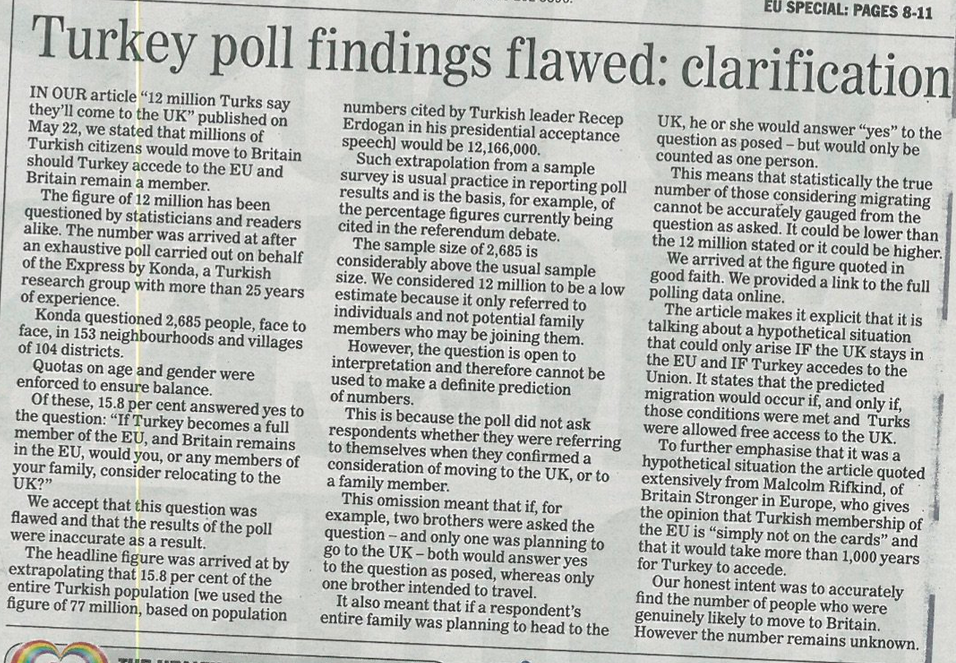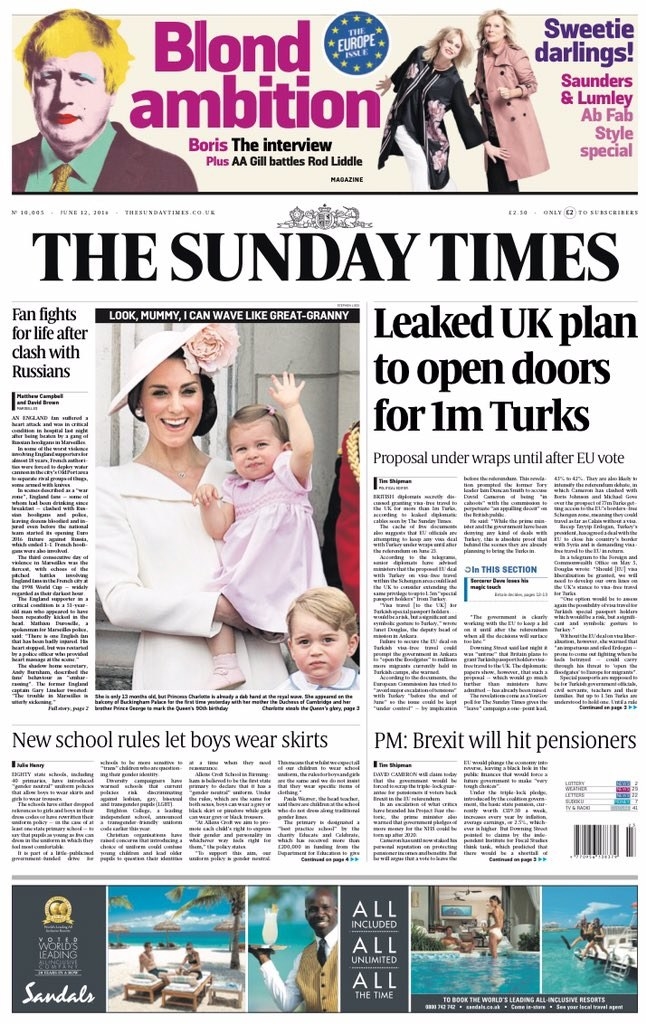 6.
Victoria Beckham supports Brexit.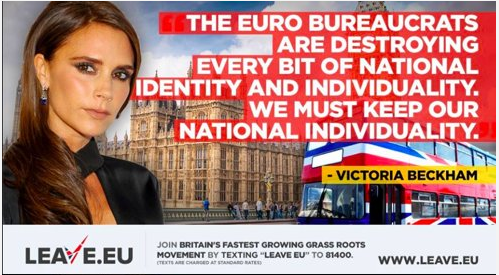 7.
"Yet another" lorry load of migrants arrived in the UK saying, "We're from Europe, let us in".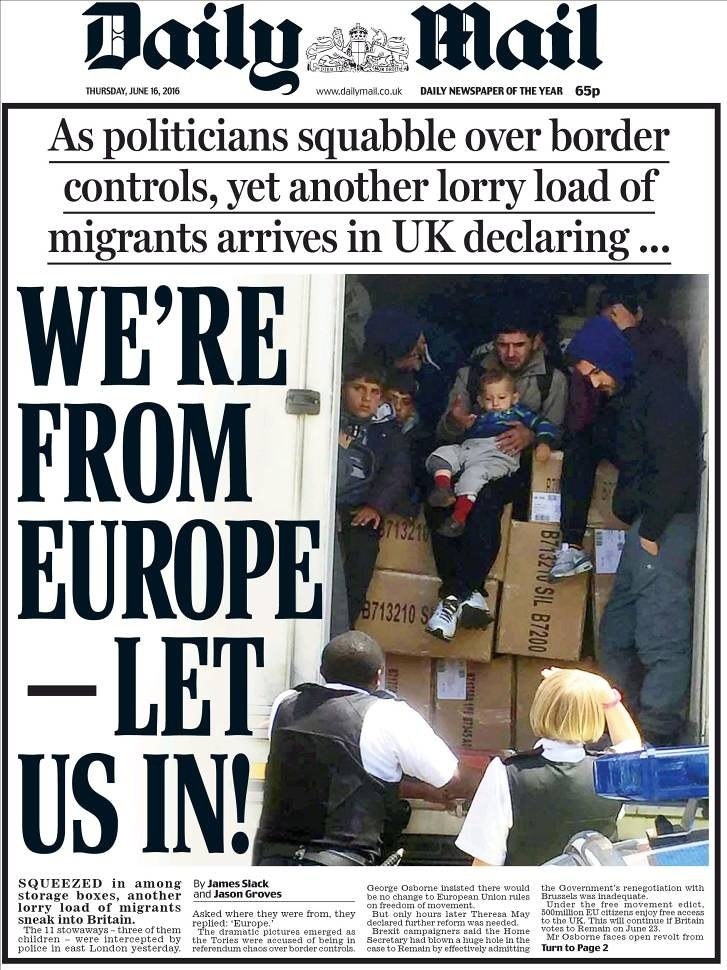 8.
If the UK votes to leave the EU, George Osborne will pass an emergency Budget with tax rises and spending cuts.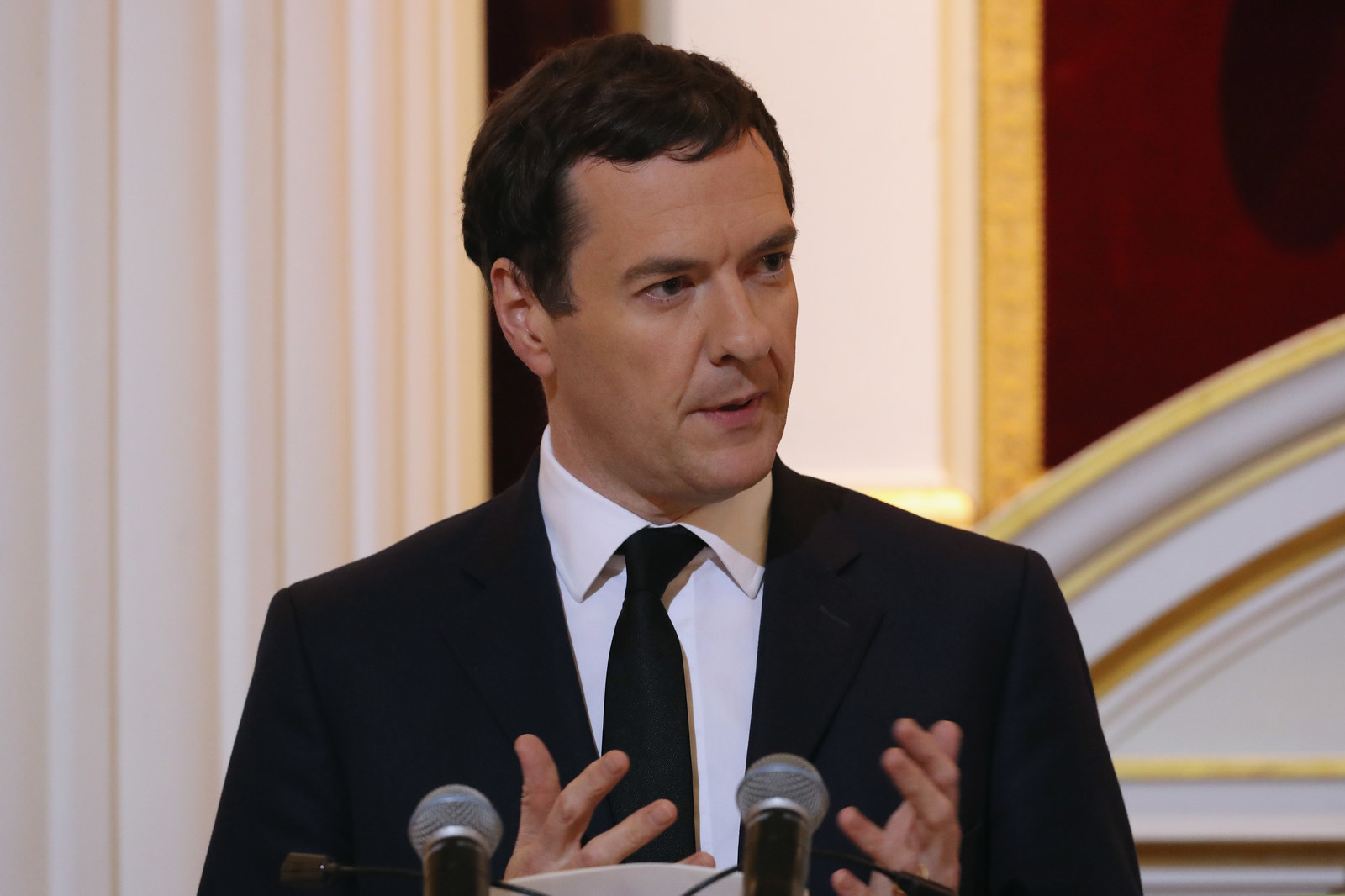 9.
There are secret plans being drawn up for an EU army that are being kept from UK voters.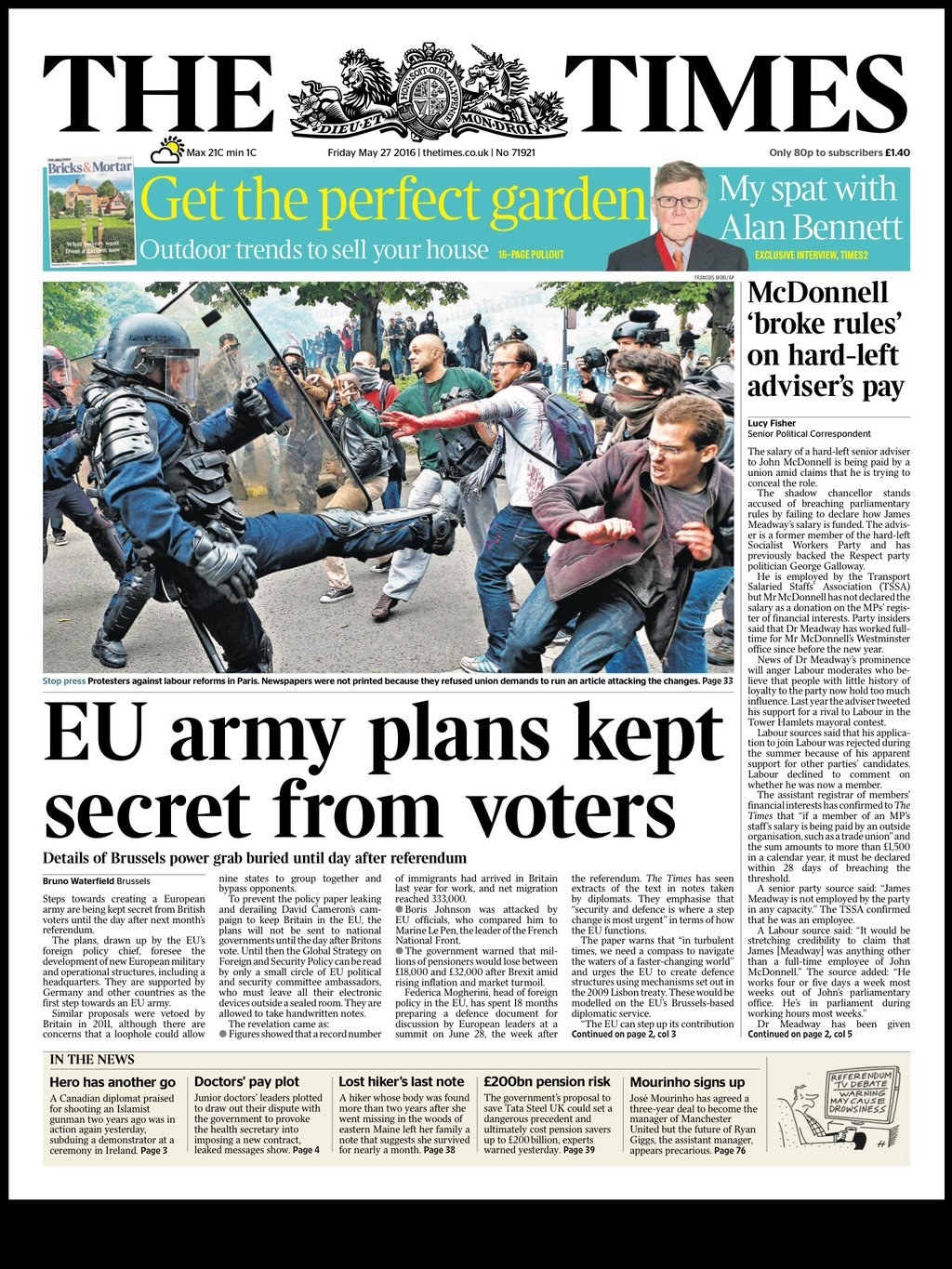 10.
Brexit will destroy Western civilisation as we know it.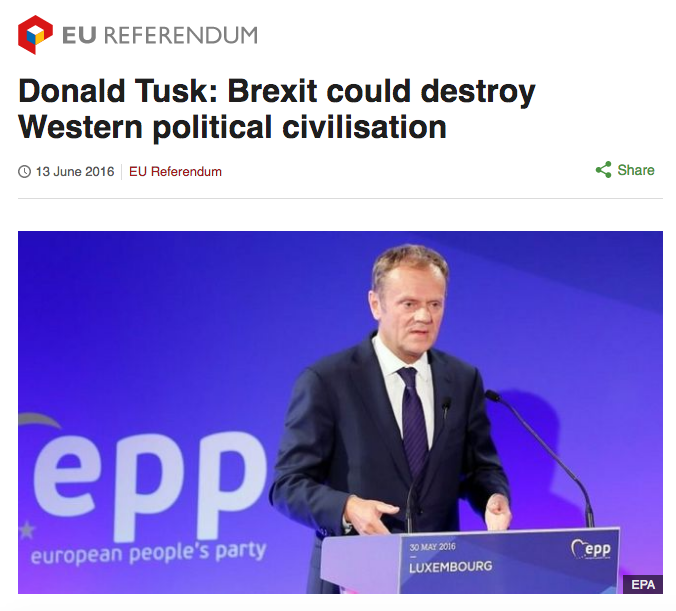 11.
"Open-door" EU immigration has knocked 10% off UK wages.
12.
The EU has "taken all our fish through the years".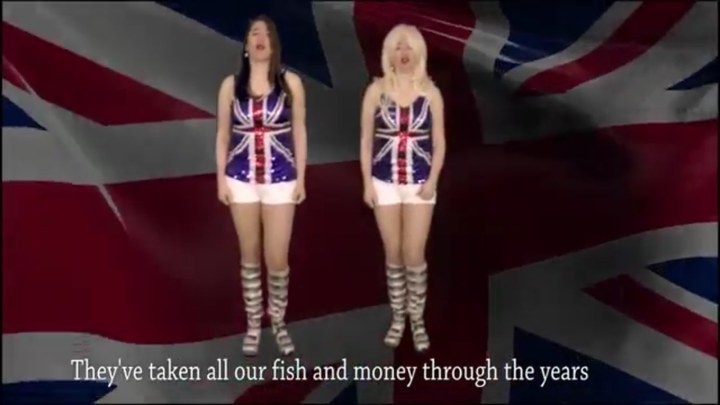 13.
Britain would be "at the back of the queue" for a US trade deal.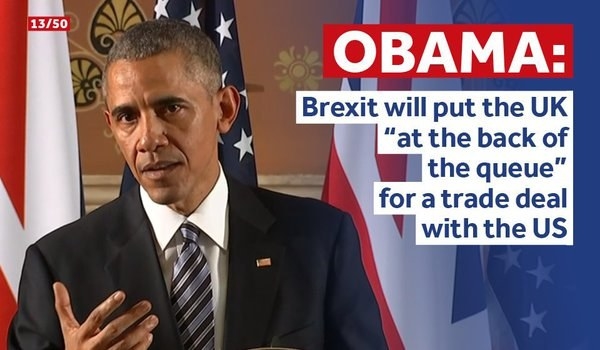 14.
Britain would be "at the front of the queue" for a US trade deal.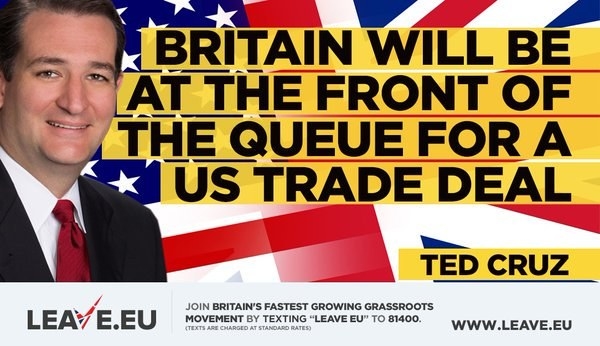 15.
Britain would neither be at the front nor the back of the queue for the US trade deal.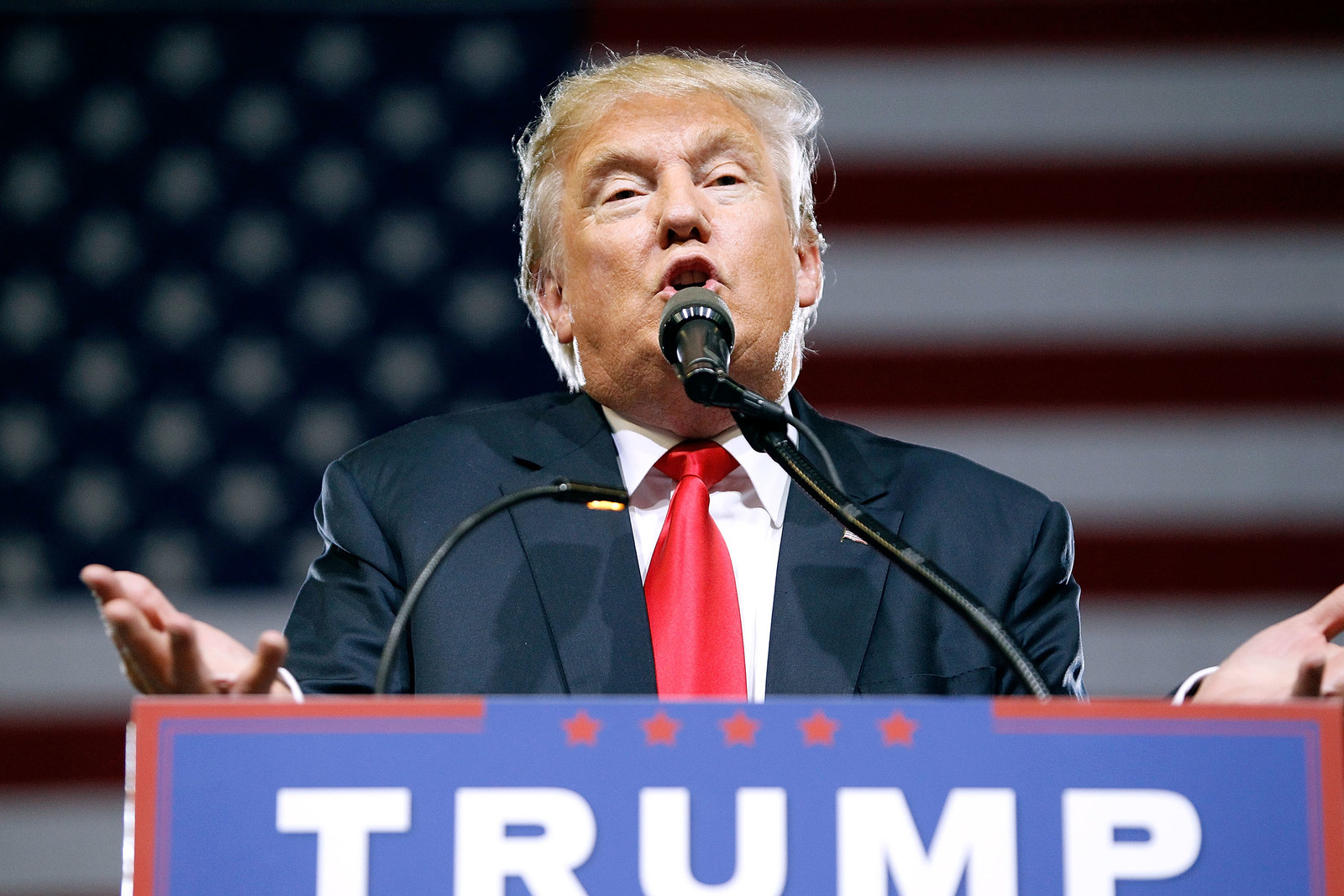 16.
If you vote to remain, there will be "no more Queen or royal family", "no parliament", and "EU armed forces, no British".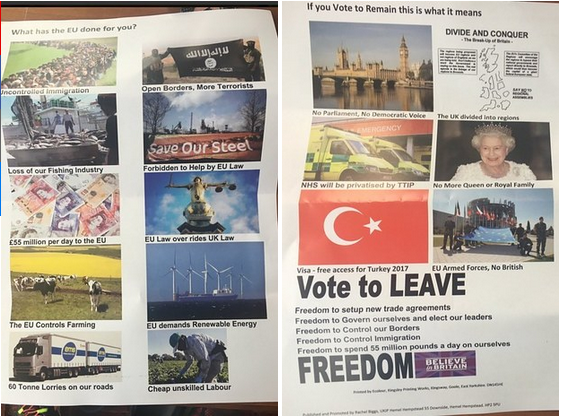 17.
You need to take a pen with you to the polling booth, or "they" will rub out and change your vote.