If you didn't know, Eddie Murphy hosted Saturday Night Live last night after 35 years. Whether you grew up watching his stand-up shows or seeing him in any of your fave movies, one thing is for sure: Eddie Murphy proved he's still got it! Here are some of the best tweets about his SNL performance: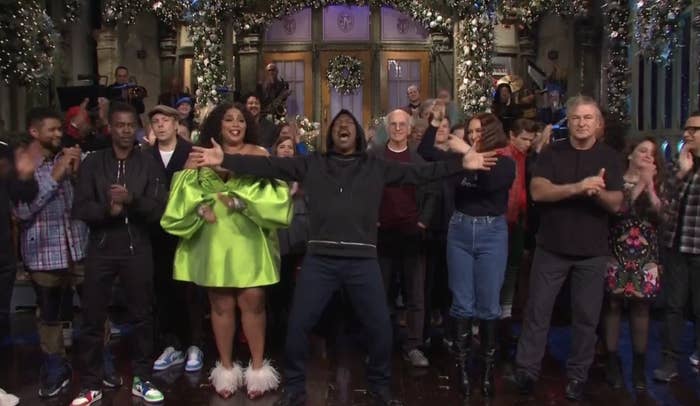 1.
His monologue was historic:
2.
And he was joined by other heavyweights in the game:
3.
The greatest gift:
4.
Eddie's opening monologue included great soundbites like this:
5.
This moment had the internet shaking:
6.
Well, Dave Chappelle said it:
7.
His skits had humorous commentary on serious matters:
8.
He brought back so many of his past roles:
9.
This moment was certainly nostalgic:
10.
Time has passed but Eddie can still do this in his sleep:
11.
And proved why he's the greatest:
12.
And this slipup was so raw but so funny:
13.
Hey, either you like Gumby or you don't:
14.
Wow, this person gave a throwback:
15.
Legends build up legends:
16.
What was your favorite skit of the night? People can't choose:
17.
People are sharing memories of their Eddie Murphy experiences:
18.
As well as some of their first memories of the actor:
19.
And how his SNL performance brought back those magical moments:
20.
All is right in the world: