Today in celebrity maternity news, Serena Williams asked Twitter for advice on how to sleep while pregnant.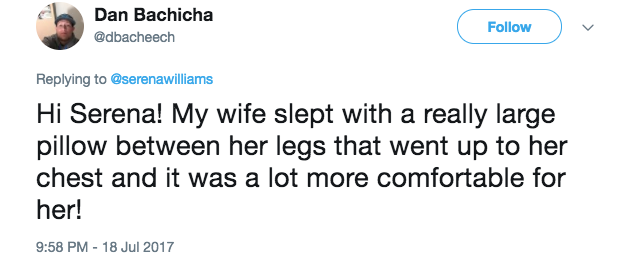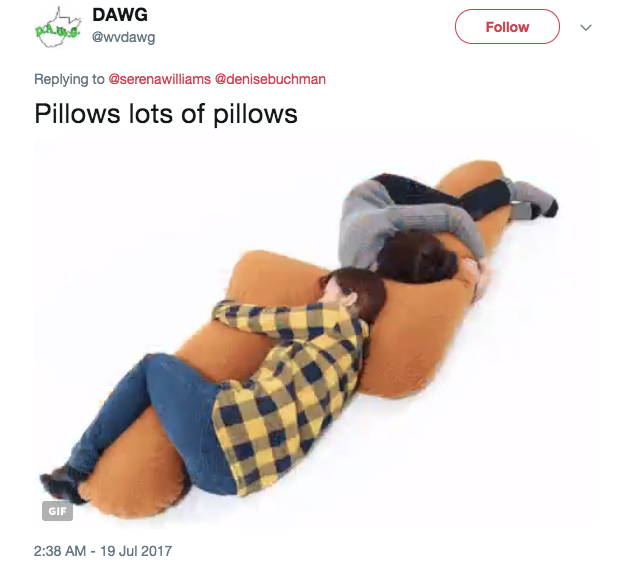 And then, in true Twitter fashion, the responses got a little more ~creative~.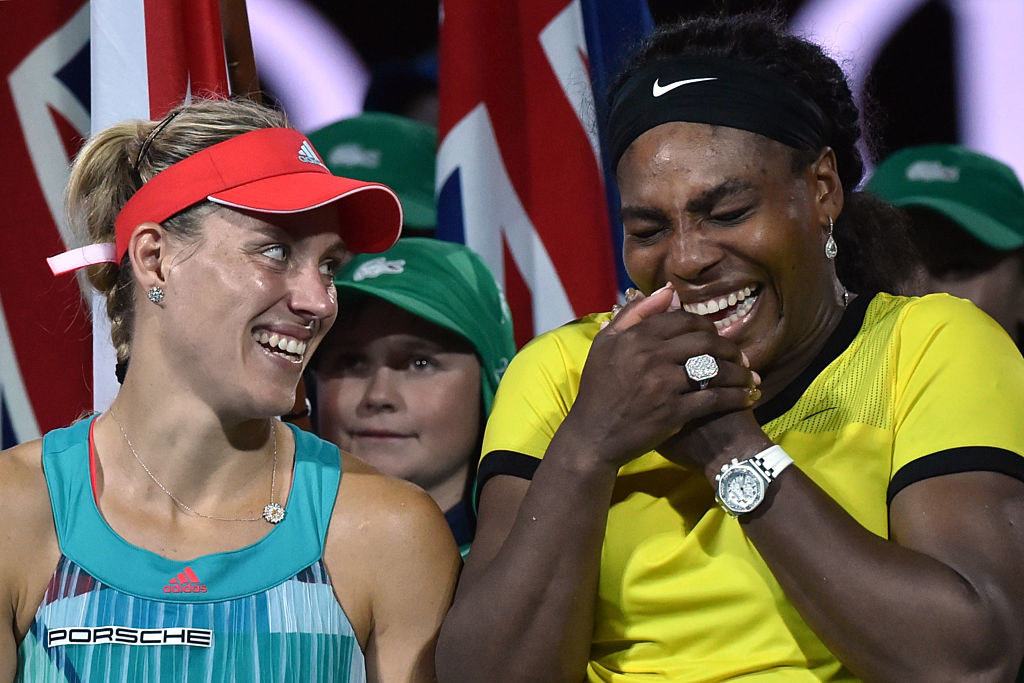 *Beyoncé*

"To the left! To the right! To the front! To the back!"

YAS QUEEN.
🙏 🙏 🙏 🙏 🙏

"Wobble baby, wobble baby, wobble baby, wobble (yeah)."
Serena's fiancé, Alexis Ohanian, even got in on the fun.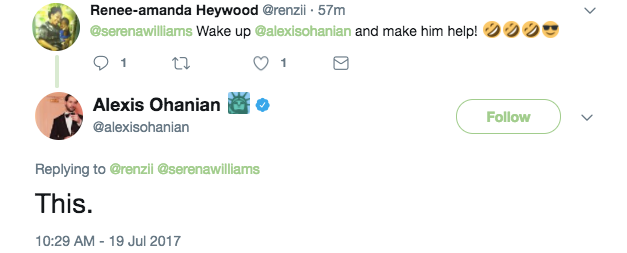 It's true...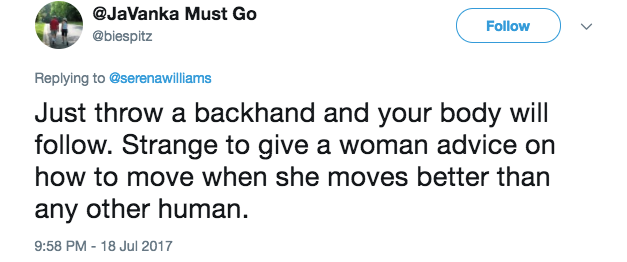 And finally, literally ALL of us.