Saturday Night Live is back, baby! And it's time for a whole new season of hilarious sketches for us to lose our minds over.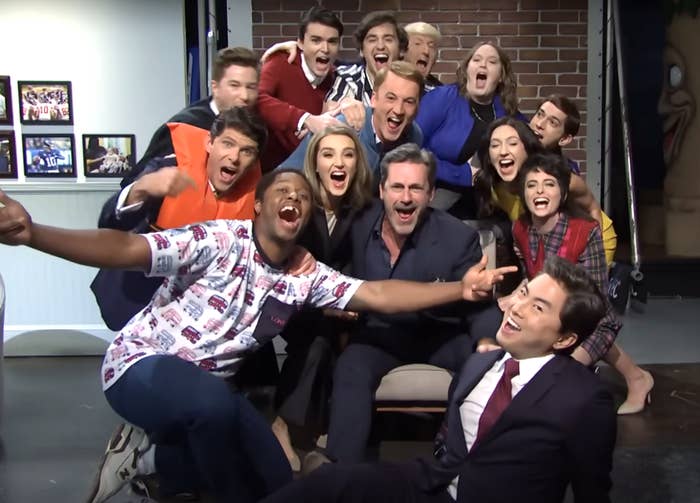 This week's episode paid tribute to Nicole Kidman's iconiqué AMC ad where she claims, "Heartbreak feels good in a place like this."
However, the sketch puts a hysterical and truly genius twist on the now-beloved commercial.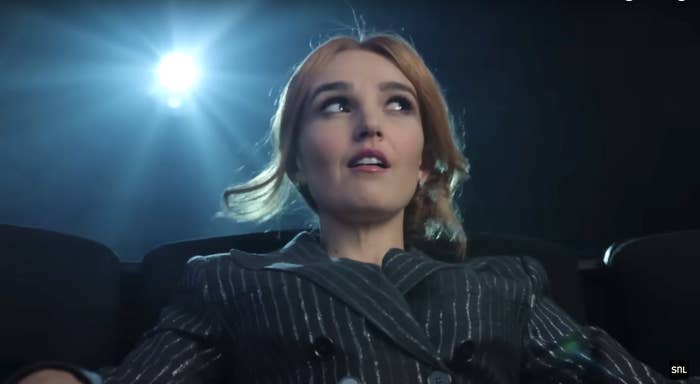 And we have beat-for-beat shots recreating the weird, futuristic movie hallway.
And the infamous sliver, pinstriped suit.
The script of the sketch is nearly word for word the same as the ad that inspired it.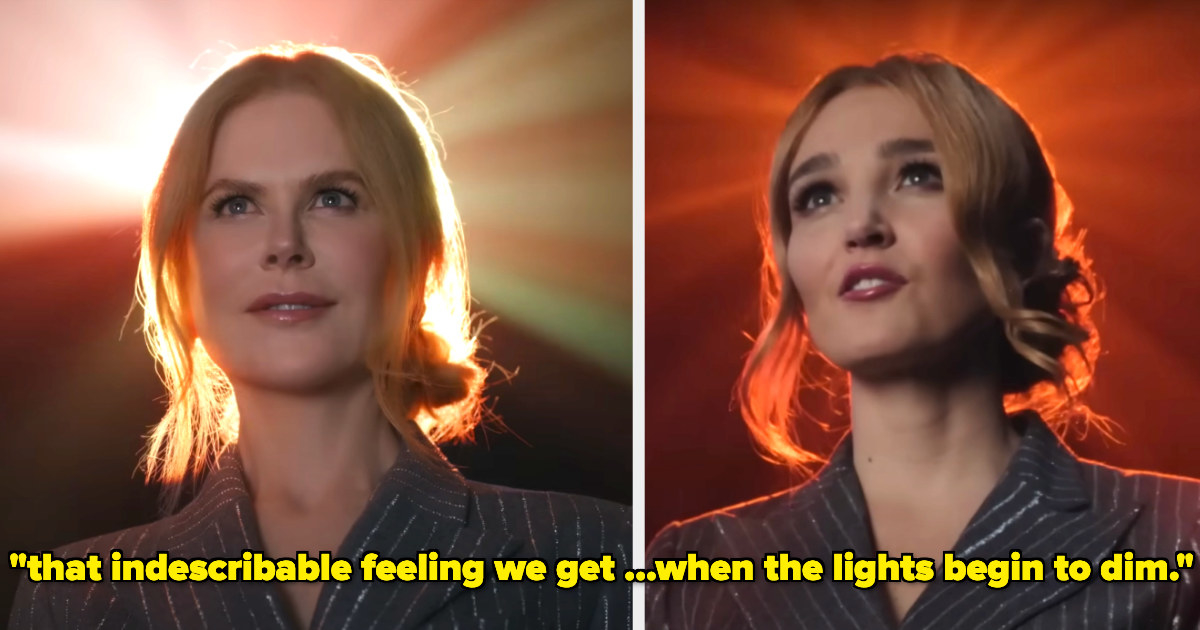 But things start to go a bit awry when Kenan Thompson's character sits down, just trying to enjoy the movie.
After she delivers THE line, one by one the movie goers stand up and begin chanting, "Heartbreak feels good in a place like this!"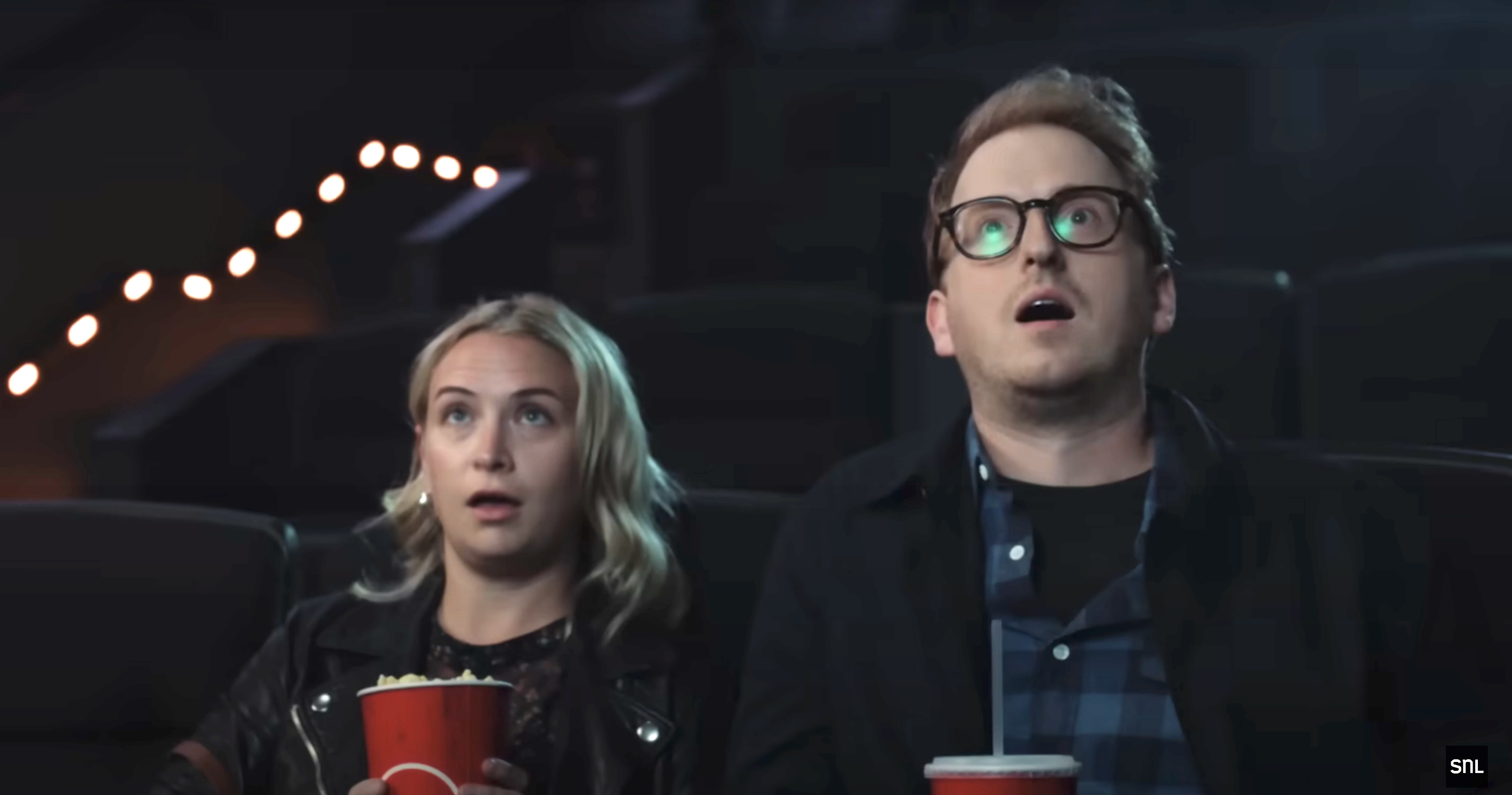 And heightening the joke just about as far as it can go, Nicole becomes an all-powerful god, capable of floating and shooting electricity out of her eyes while her legion of followers salute her. LOL.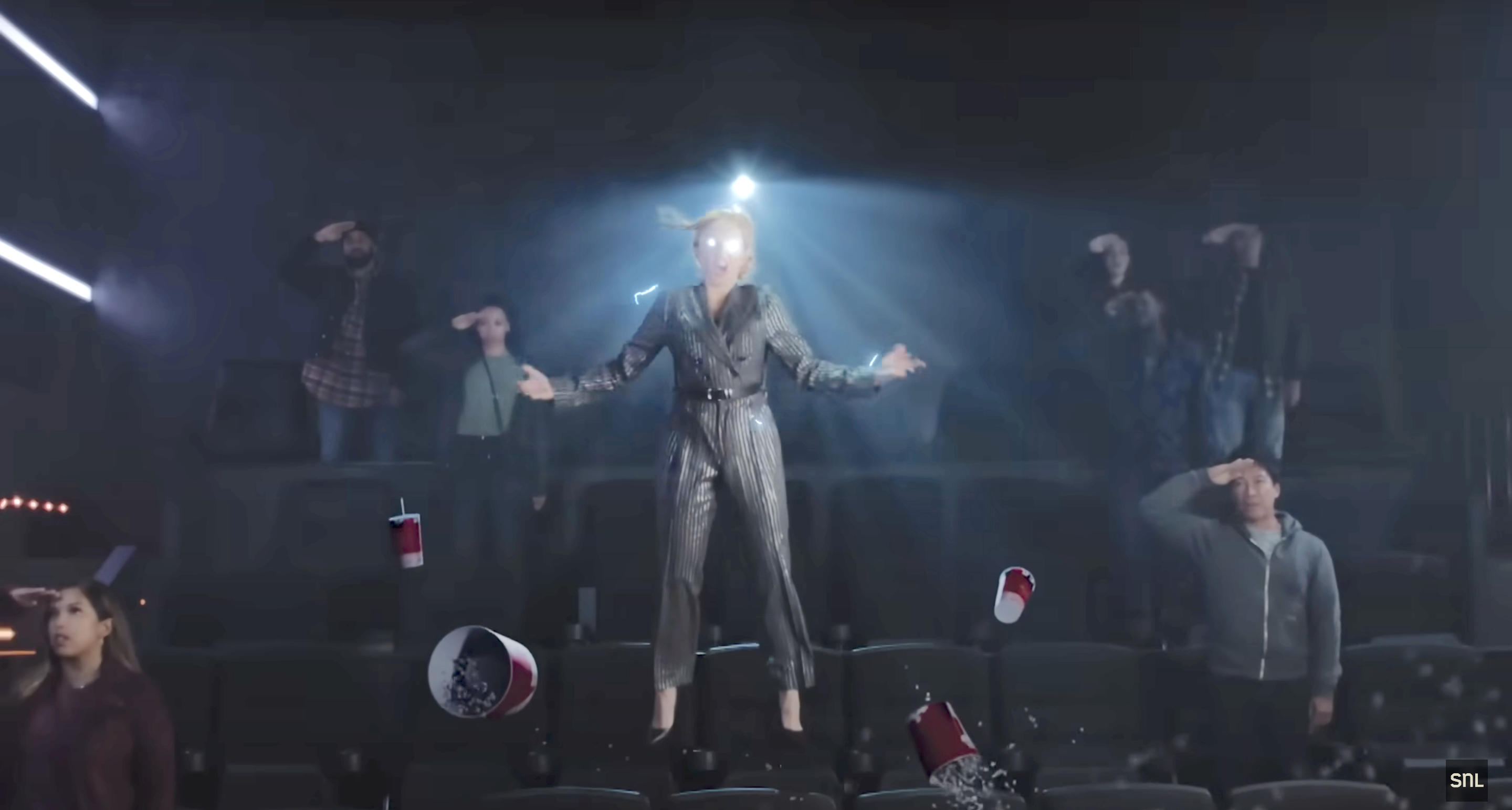 It's safe to say that Season 48 of Saturday Night Live is off to an amazing start, with sketches like this and more keeping us laughing all week long.
Did you watch this week's episode? Tell us what you thought of it in the comments!