We are living in the age of Aubrey Plaza supremacy, and in her continued quest for total world domination, she hosted SNL this weekend and crushed, OBVIOUSLY.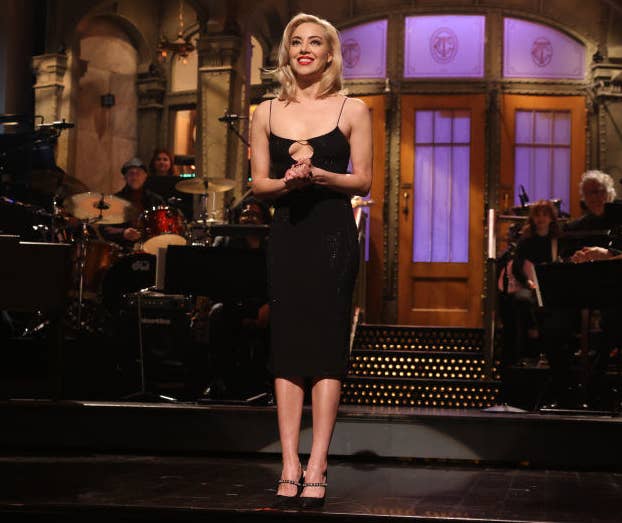 ...and, of course, the dueling femme fatales with the femme fatale-iest of them all, miss Sharon Stone.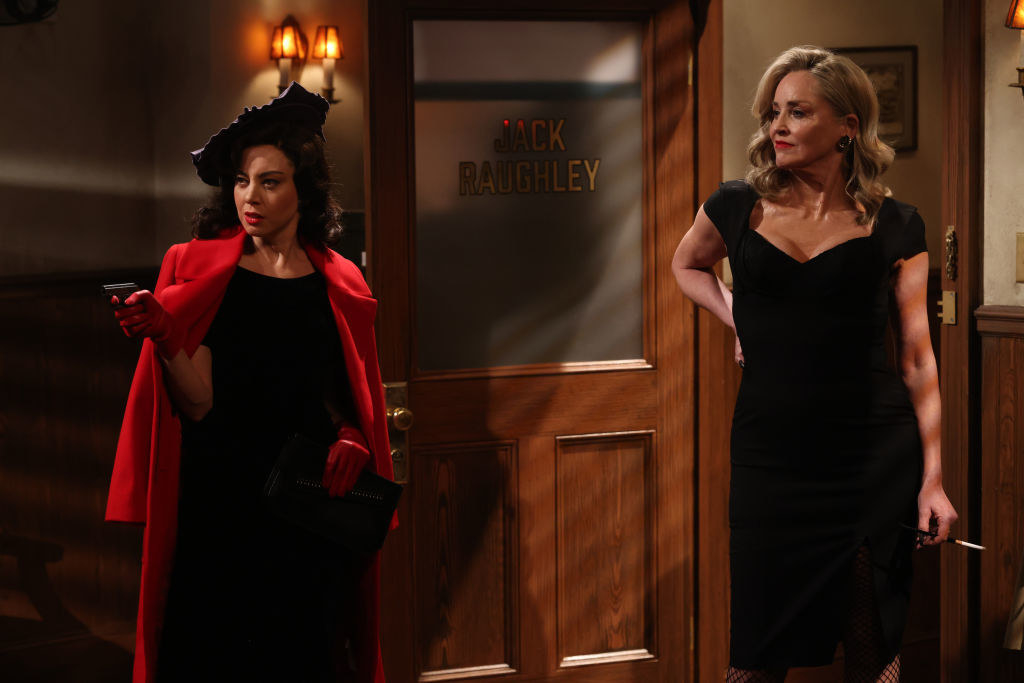 But there was one part of the evening that stood head and shoulders above the rest, and that is when Aubrey reprised the role of her Parks & Recreation character, April Ludgate, on Weekend Update.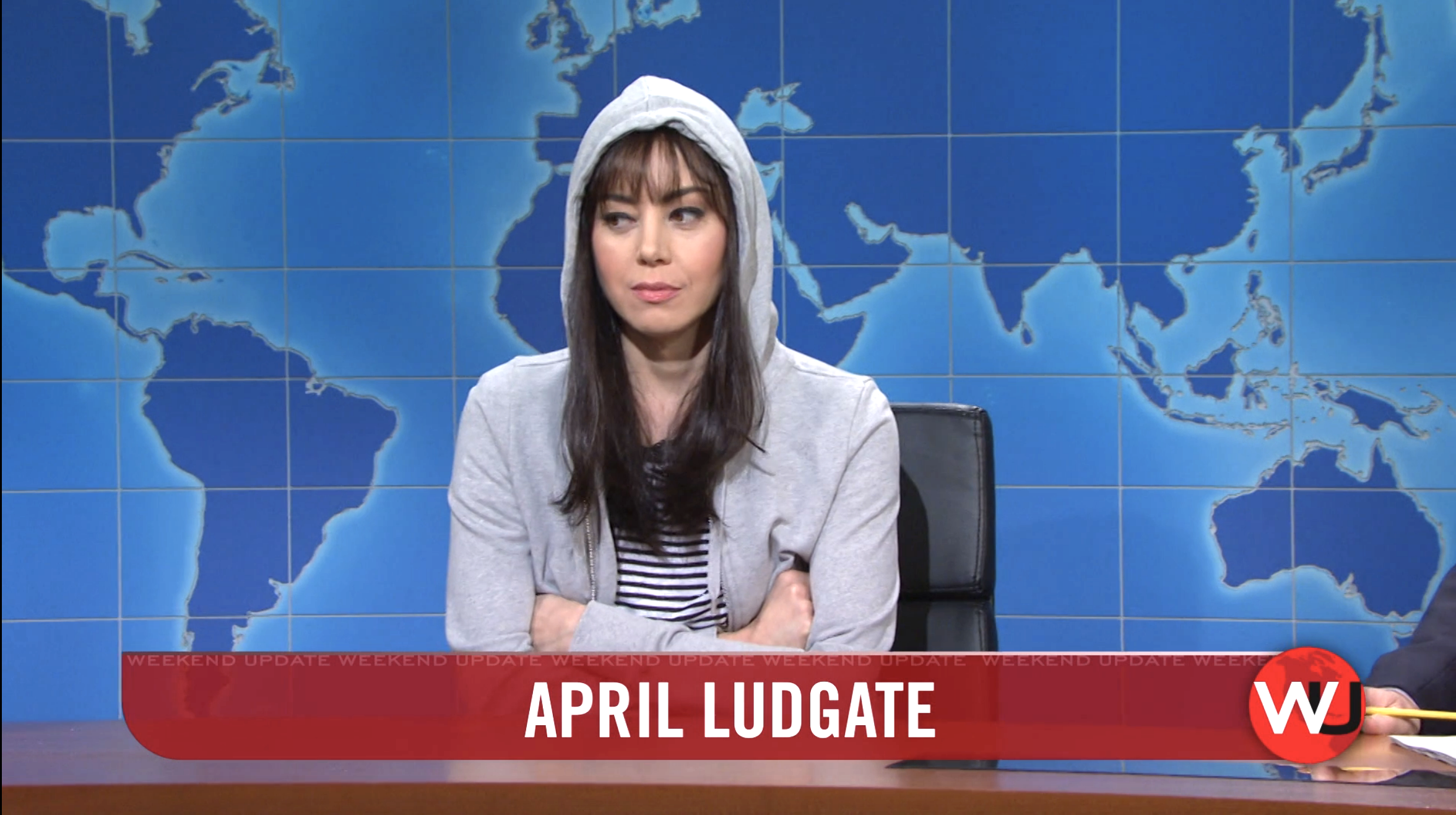 She was there to talk about getting involved in local government, but if you recall, April wasn't always the best employee...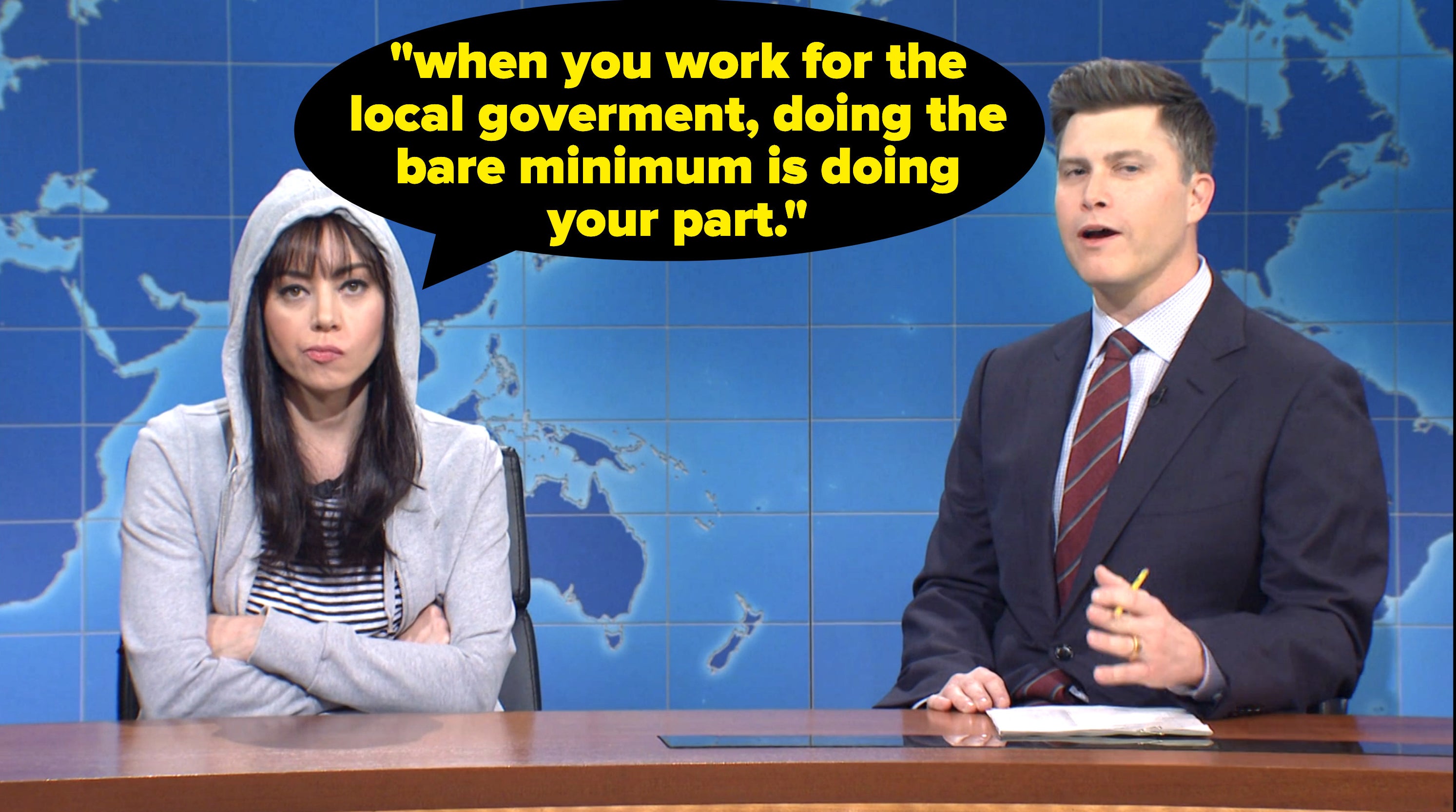 But if April showing up wasn't enough to make you say, "GOD I miss this show so much!!!!" then you'll definitely have ~feelings~ when you see that MF'ing Leslie Knope (Amy Poehler) crashed the party!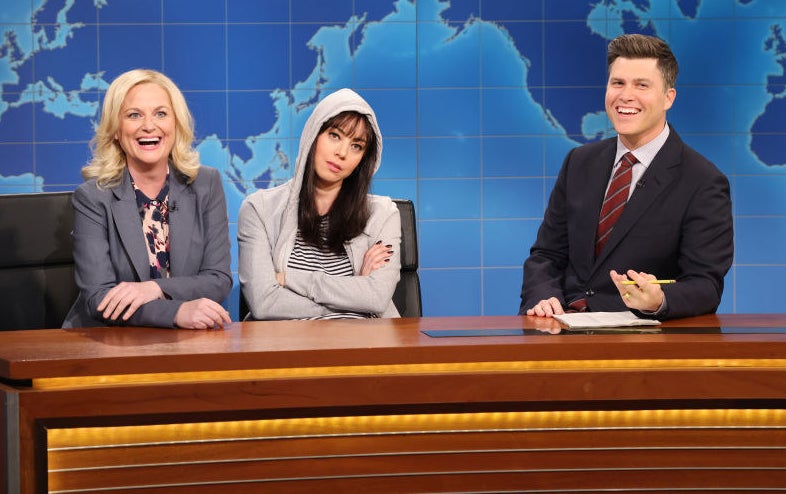 Seeing Aubrey and Amy embodying these characters again made me seriously emotional and had me feeling like, "It's never too early for a reboot!!!!"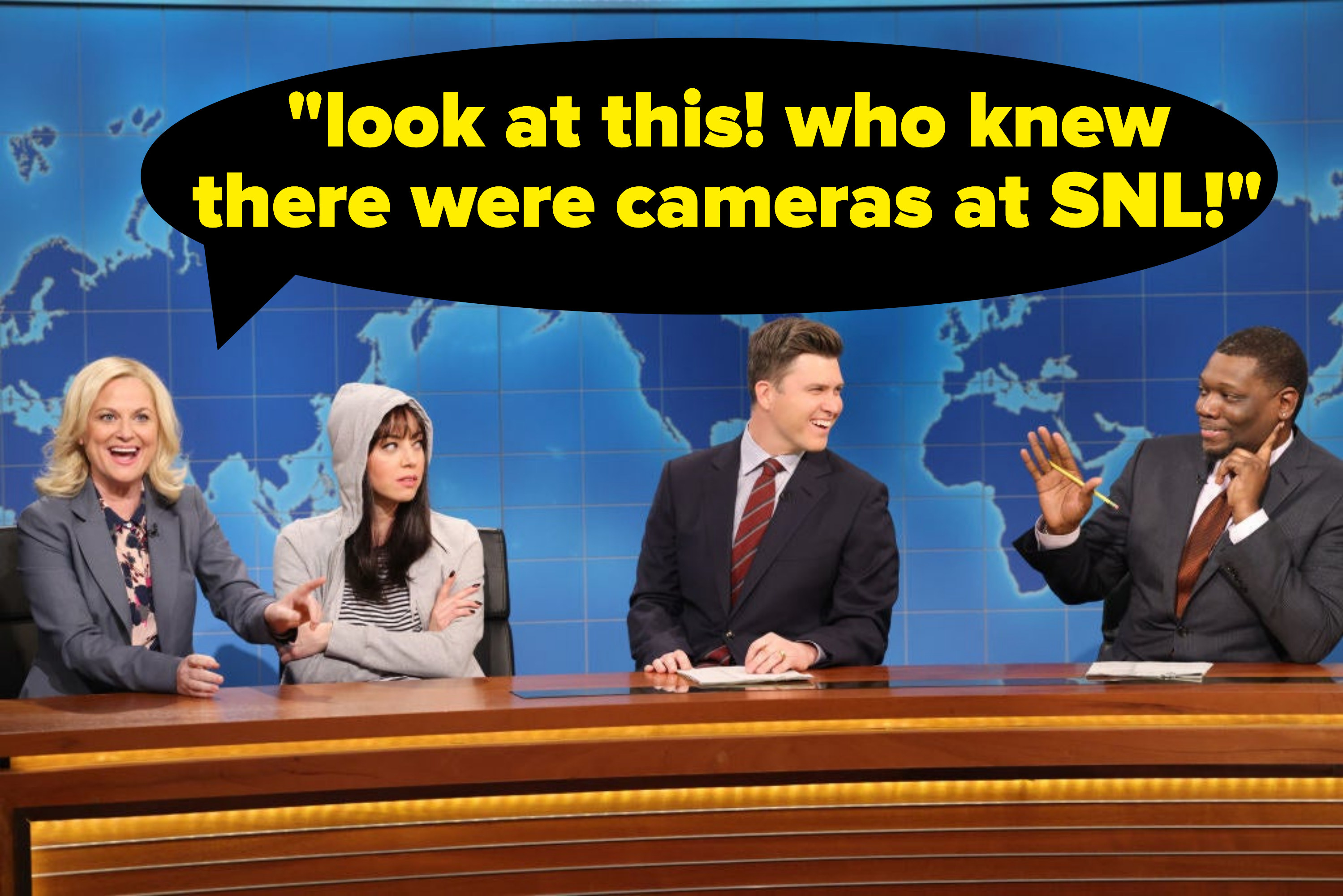 There were plenty of jokes poking fun at the fact that Amy Poehler had worked on SNL for years prior to her Parks & Rec fame.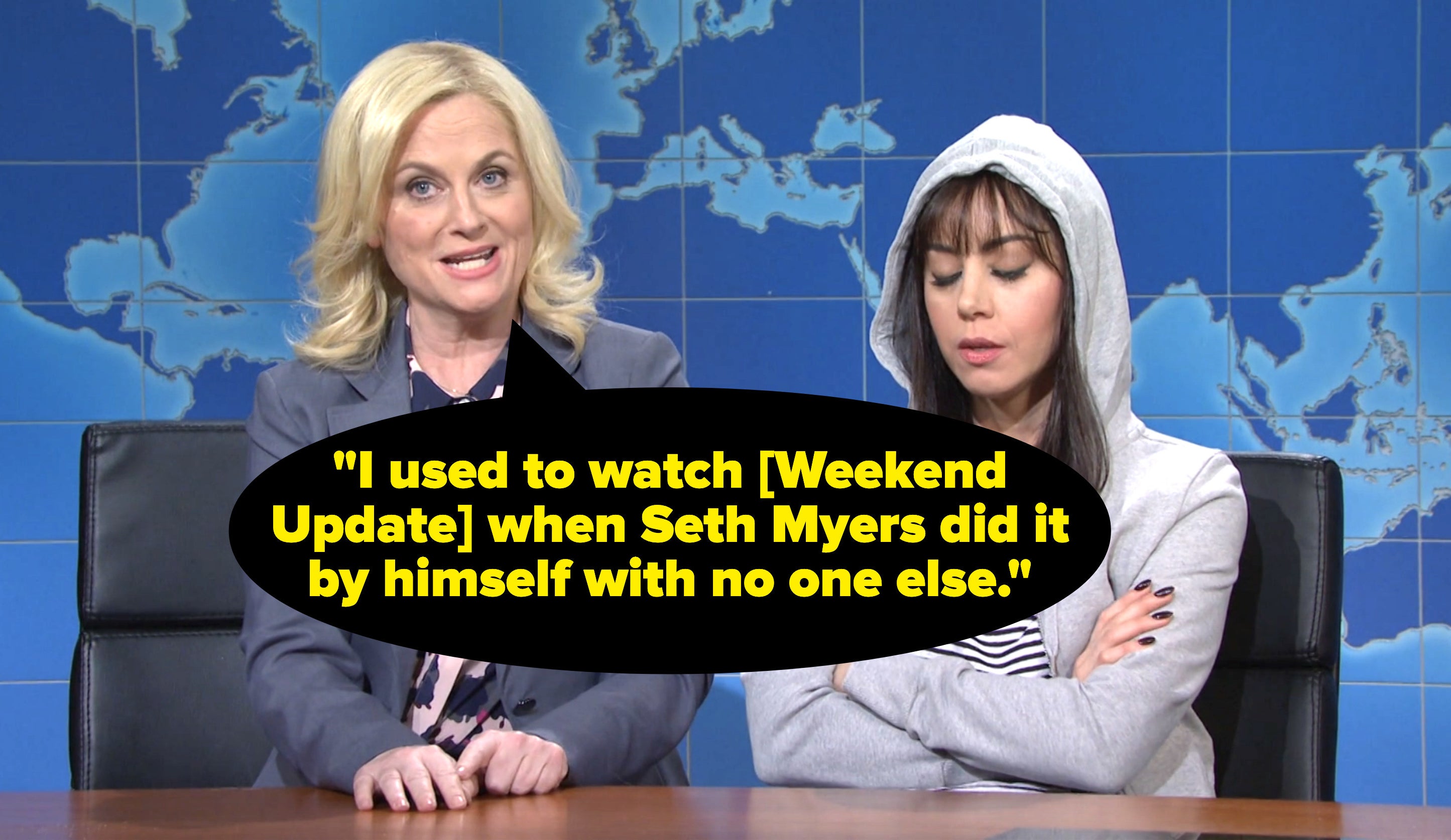 Leslie even took Colin Jost's chair and told some jokes of her own, serving up a double helping of nostalgia.
The whole night felt like an Aubrey/Amy friendship fest, and I was here for all of it. Like when Amy showed up during Aubrey's "studio tour" monologue.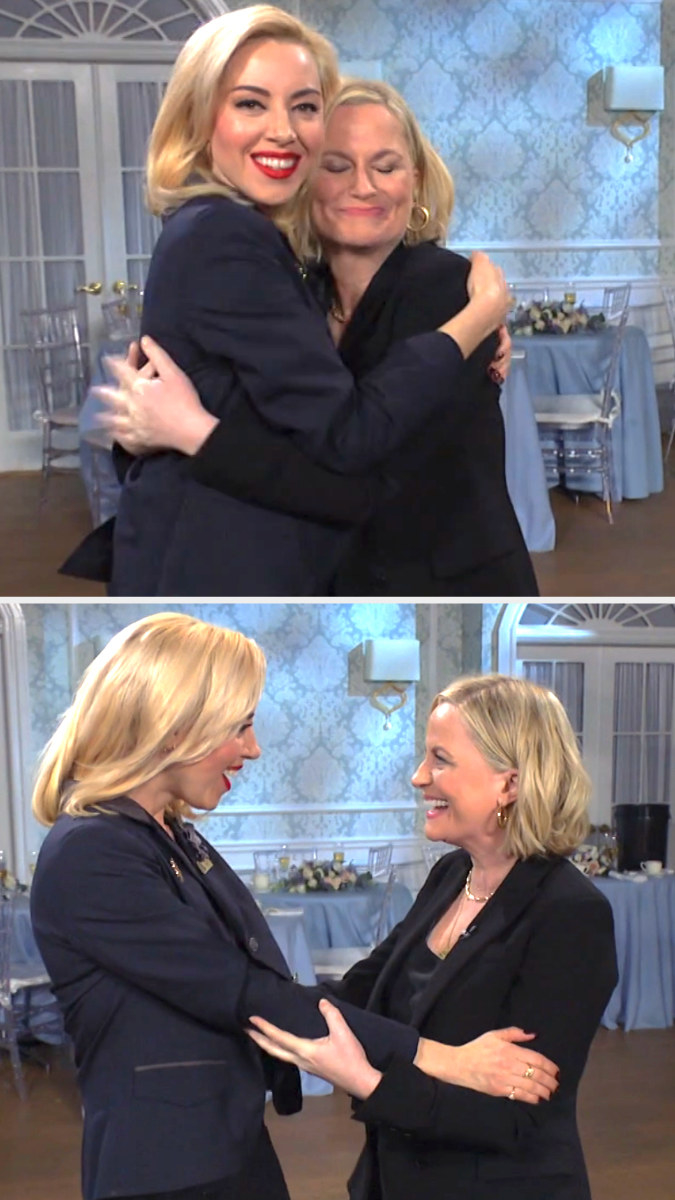 And even during the end of show bows, where Amy looked at her former costar with the eyes of a proud mom.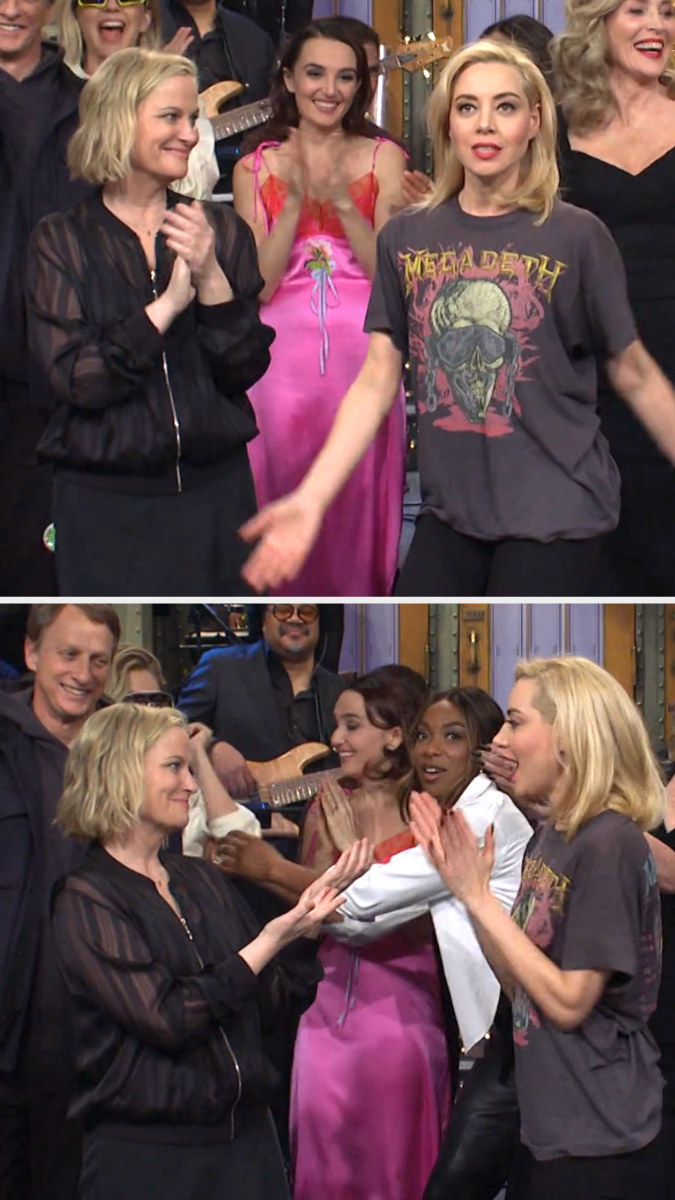 Honestly, this onscreen reunion has added at least 10 years to my life, and I hope that some network executive is out there taking notes and getting some kind of Parks reunion in the works.