It's been nearly 15 years since Wet Hot American Summer, the summer camp comedy from director David Wain and co-writer Michael Showalter, was released, then panned, then bombed. But in the years that've followed, the film — which starred Amy Poehler, Bradley Cooper, Paul Rudd, and Christopher Meloni, to name just a few — has earned a cult following so devout and so vocal, it's now getting revived as an eight-episode prequel miniseries on Netflix.
"I can't believe that it happened honestly and I'm so excited," Wain recently told BuzzFeed News. "It really has been truly a dream to return to the world of Wet Hot American Summer, which was, at the time of the original movie, such a labor of love. And to see that it has become a reality now is just awesome."
Fully titled Wet Hot American Summer: First Day of Camp, the miniseries brings back the original cast members as well as some huge newcomers to the world of Camp Firewood, from Chris Pine to Jon Hamm, Jason Schwartzman to Kristen Wiig, and Josh Charles to Michael Cera.
And it's really just too good to be true for Wain. "Thousands and thousands of movies get made at that budget level every day and most of them never see the light of day at all," he said wistfully. "And ours barely did and it could've just gone away, but it didn't."
Not even a little bit. Wet Hot is actually so important to those who love it that it's often used a barometer for potential significant others, something Wain takes as a huge compliment.
"I've heard the litmus test comment about the movie over the years, and I would say there's a large segment of the population, probably the vast majority, who watch and they're like, There's not a single funny moment in this movie, as a lot of the critics said when it first came out," he said. "I think that's probably the greatest compliment to say, 'This is how I decide who is cool or who shares my sensibility or sense of humor.' What more would one want as a filmmaker to know that that's the role that your work plays in someone's life?"
A years-overdue revival, of course.
Below, Wain reveals some important details about what fans of the original movie will see when First Day of Camp hits Netflix, how that incredible cast came back together again, and whether or not this is the end of Wet Hot.
1.
This follow-up has been in the works for 15 years.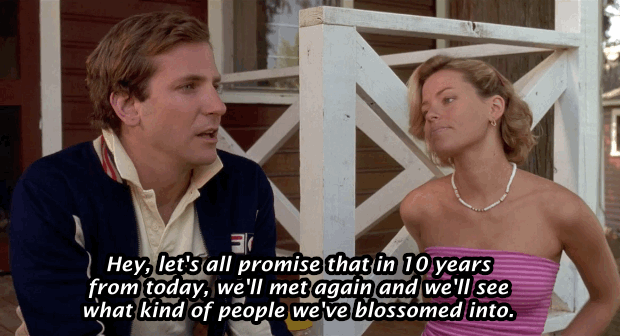 2.
And it was going to be a movie.

"We originally thought of it as a movie, but as we started getting more serious about developing the material for it and the storylines, it became clear that we had much more than we can fit into a movie," Wain said. "We had so many characters that we didn't want to shortchange, so many storyline ideas we had... so instead of butchering down to an hour and a half, we were trying to think of how to expand it without having to turn it into a conventional TV series, which is not really what we wanted to do. So, as we looked around, we saw there was this new emerging option called Netflix, and it's the perfect place for this show."
3.
The idea to make a prequel was there from the start.

4.
They weren't going to do it if they couldn't get the whole cast back together.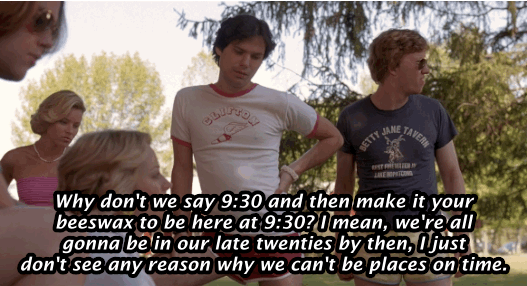 5.
Which wasn't hard because everyone stayed in touch.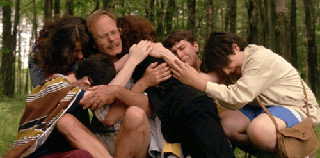 "We've all stayed friends and been in touch, to varying degrees, with the actors, but to see everyone together, on the steps of the camp bunk, in those costumes, with hair and makeup and everything matching from that movie — which is now something that I more just think of as a movie that I'm a fan of — it was truly surreal," Wain said. "That's without question the word. That first day of shooting, we actually shot that scene where everyone's on the steps for the first staff meeting, and it was a little bit almost scary."
6.
It's a little bit like Orange Is the New Black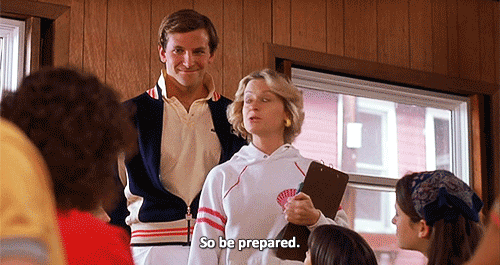 7.
Even though it's a prequel, you'll still see your favorite kid campers.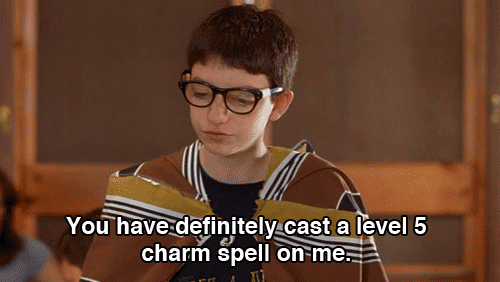 8.
We'll see the origins of Ben and McKinley.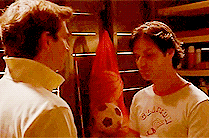 One of the most surprisingly sweet storylines in Wet Hot was the relationship between Ben (Cooper) and McKinley (Michael Ian Black) who decided to come out by the end of the movie. And we'll get to see how it all began in First Day of Camp. "Definitely one of the elements of the series is the origin of their relationship," Wain said.
9.
And there may or may not be a mass murder at Camp Firewood.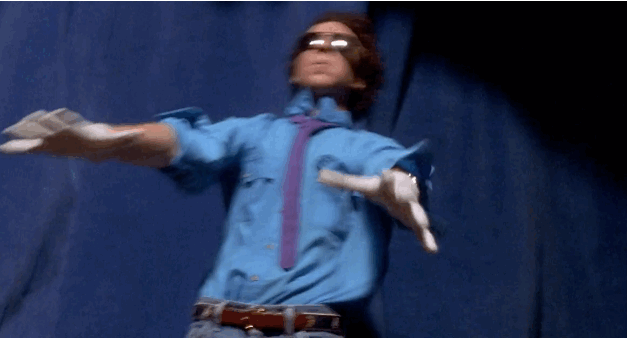 10.
There will be Easter eggs.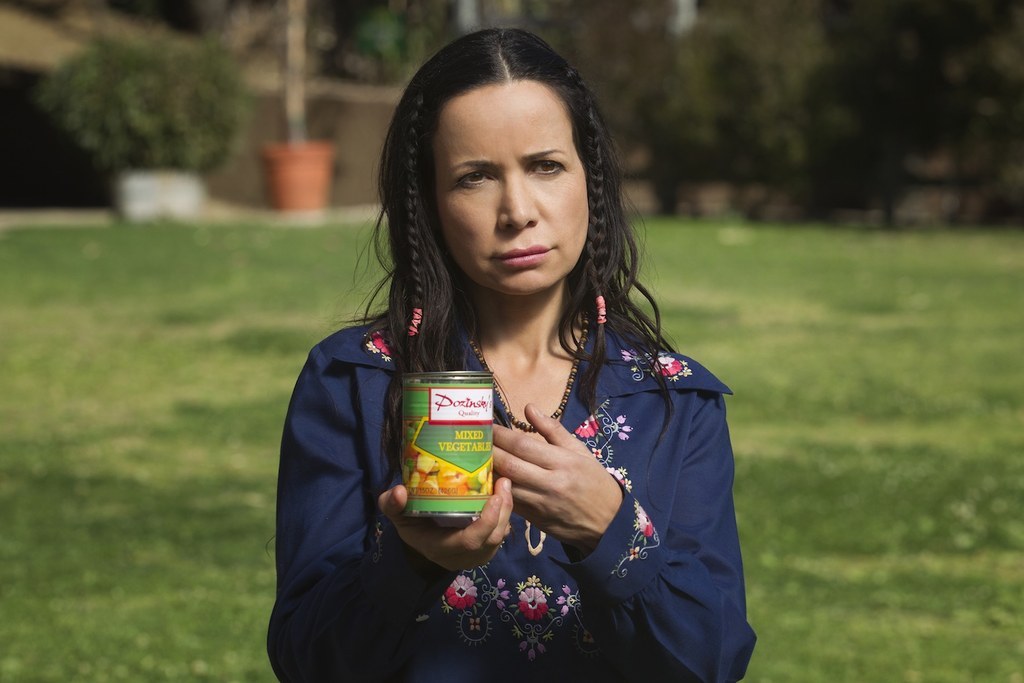 11.
That said, you don't need to have seen Wet Hot to get First Day of Camp.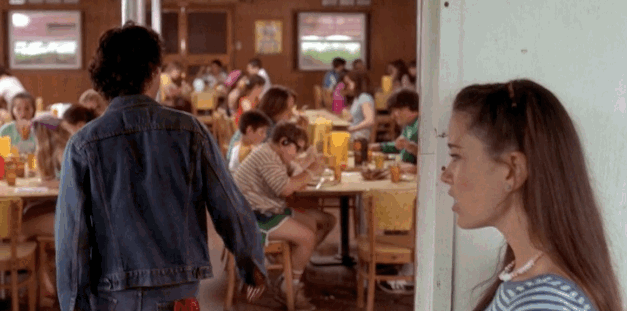 "I really do think it stands on its own," Wain said. "You don't even have to have seen the original movie at all to enjoy the new series."
12.
And this likely isn't the end.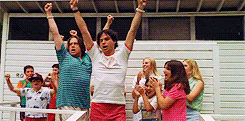 "There's definitely more stories," Wain said. Would it be a second season on Netflix? "Yeah, I think the world is our oyster," he replied. "There's a million stories and I don't know when, where, what, but I can't imagine there won't be more Wet Hot in some way."
Wet Hot American Summer: First Day of Camp launches on July 31 on Netflix.