Part of their truce involves Matt making this promise, which we hope, unlike Ellen, he does keep.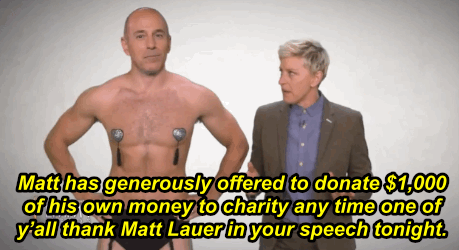 And they did not forget. Host Tyra Banks came out and thanked him 12 times as she dropped it low.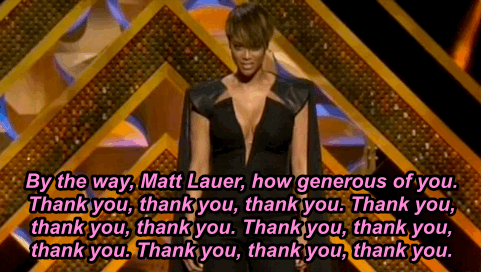 Then Entertainment Tonight host Nancy O'Dell said his name three times when she took the stage to accept the award for Outstanding Entertainment News Program.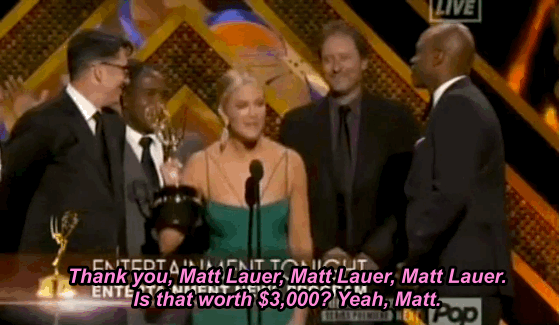 And Craig Ferguson, who won Outstanding Game Show Host for Celebrity Name Game, also thanked the Today host.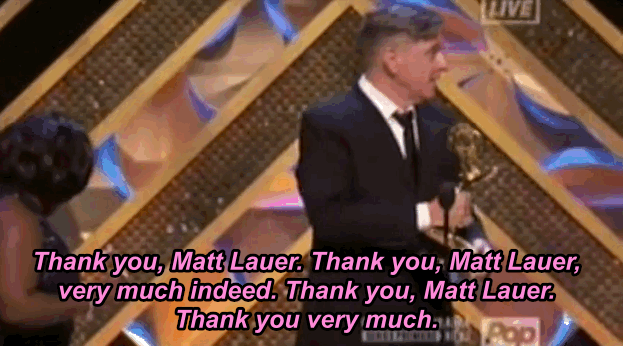 Charles Osgood, who took the stage to accept CBS Sunday Morning's Outstanding Morning Program win, also thanked Matt twice.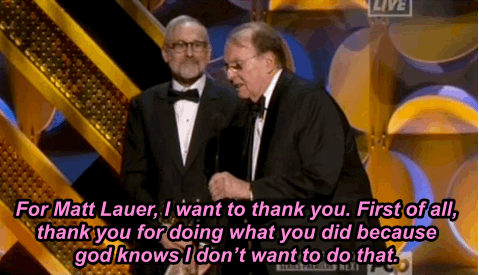 The Young and the Restless star Daniel Goddard thanked Matt Lauer's parents, which we hope counts.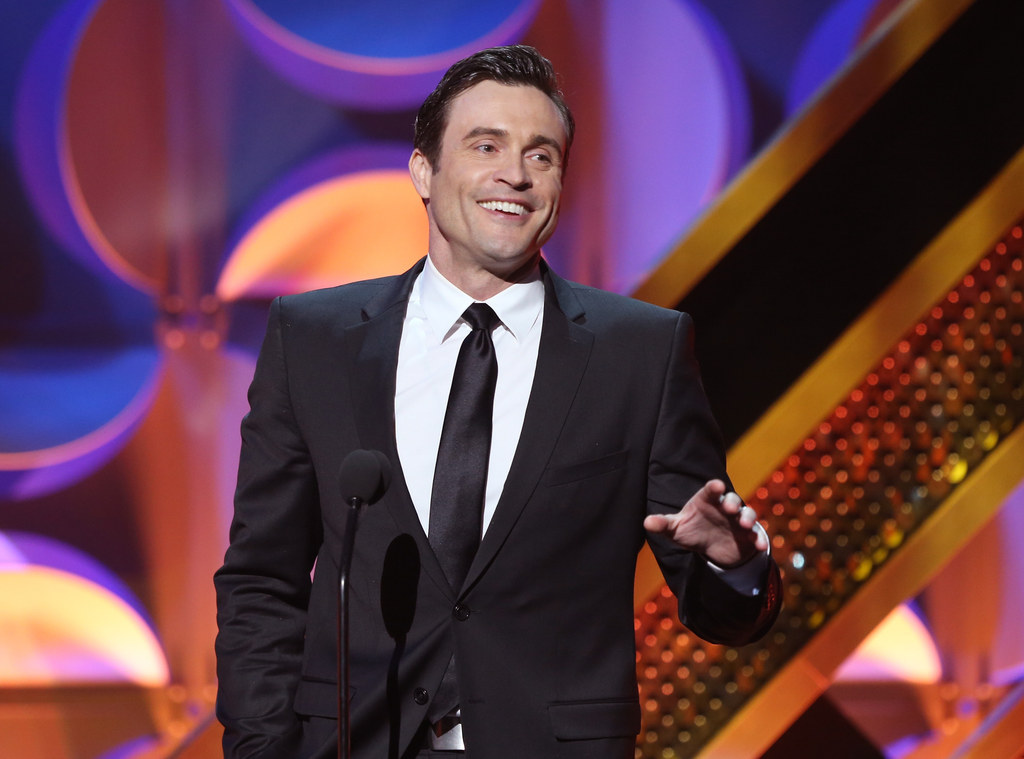 Then Tyra Banks thanked Matt en español before introducing presenter Mario Lopez.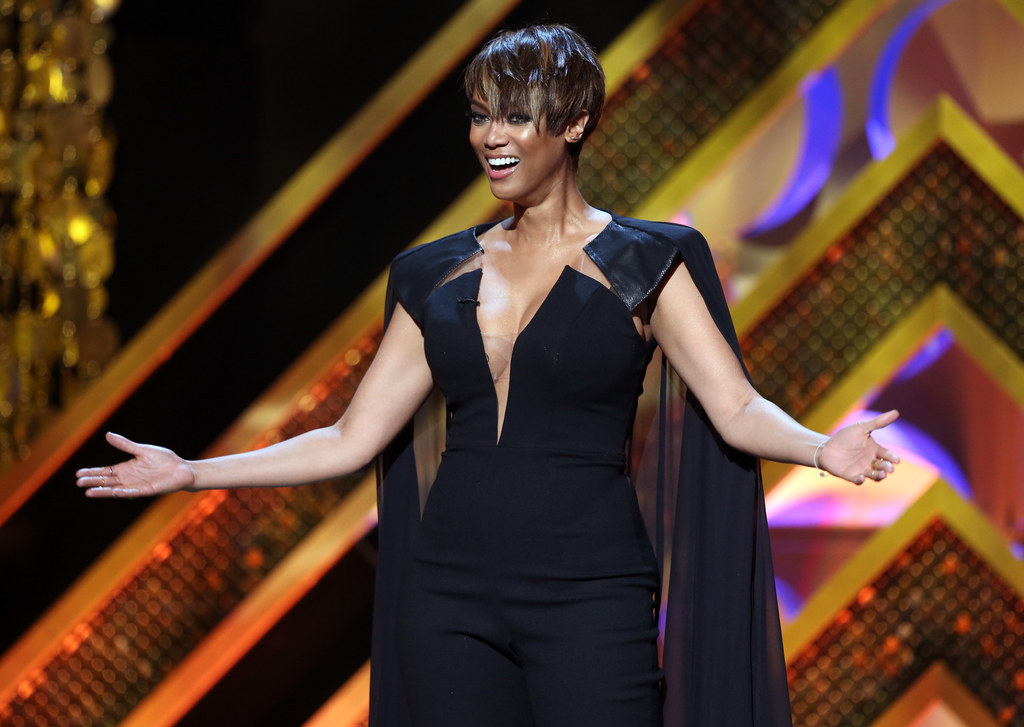 While accepting the Outstanding Morning Program in Spanish award for Un Nuevo Dia, Maria Alvarez, Telemundo's SVP of alternative programming, thanked Matt too.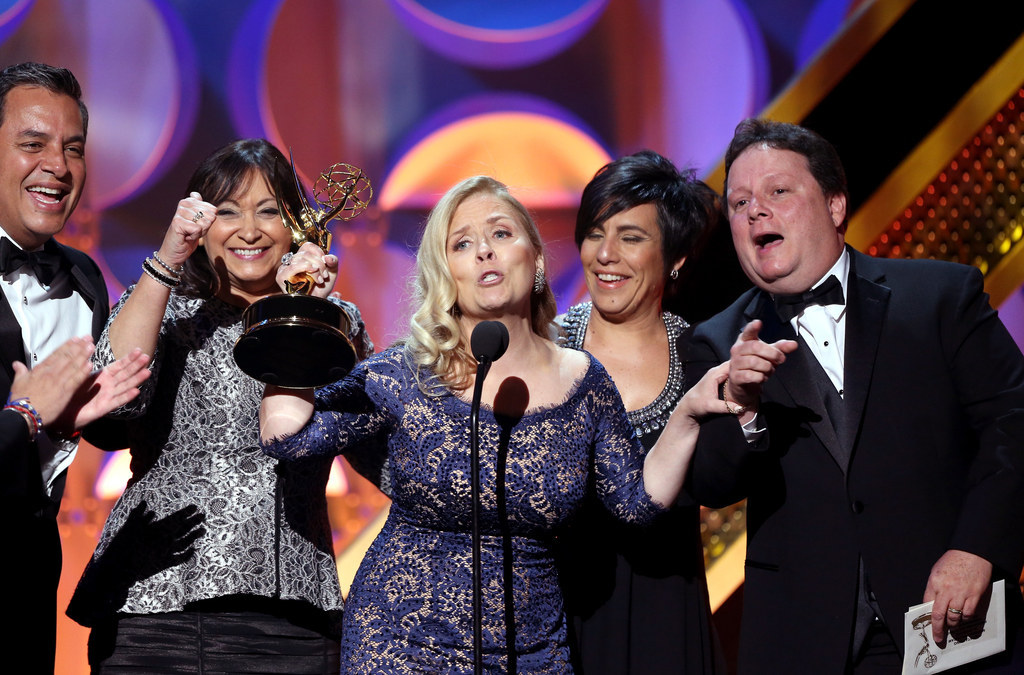 Before he thanked his family, colleagues, and fans, Days of Our Lives star Freddie Smith thanked Matt Lauer after he took the stage to accept the Outstanding Young Actor in a Drama Series award.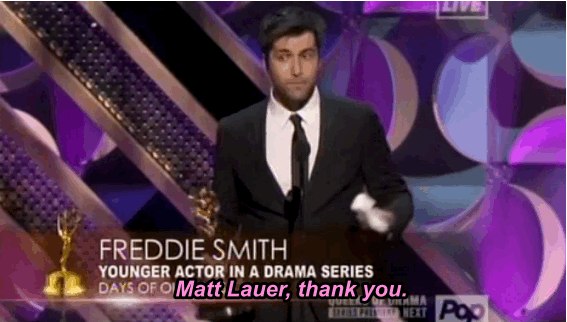 In between announcing the Young Actor awards, presenters Karla Mosley, Jacob Young, and Linsey Godfrey also thanked Matt Lauer.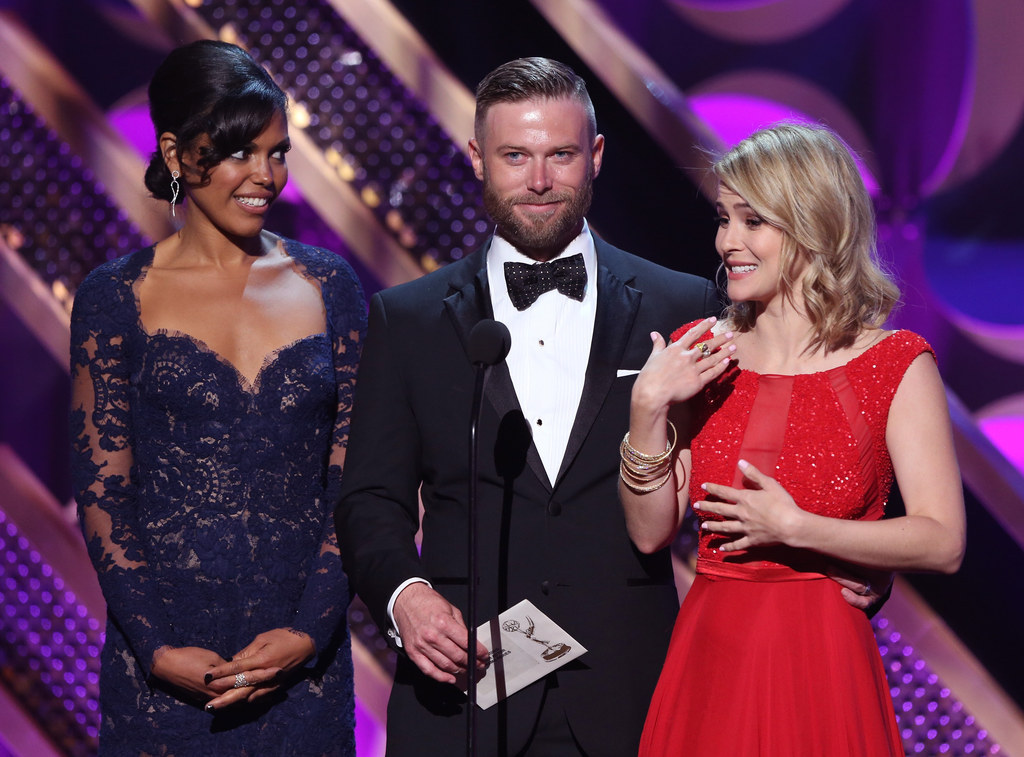 And Chrissy Tiegen, who stepped on stage to present with her Fab Life co-hosts, said, "Thank you, Matt Lauer. Thank you so much."
Then, when Kelly Ripa and Michael Strahan weren't there to accept the award for Outstanding Entertainment Talk Show Host, the Fab Life co-hosts thanked Matt on their behalf.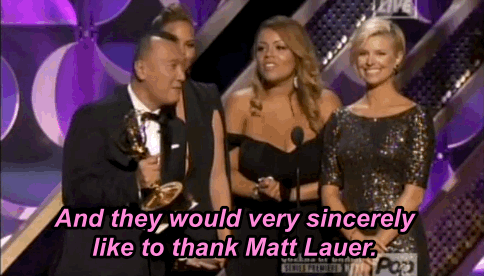 All of the The Bold and the Beautiful Outstanding Drama Series Directing Team recipients thanked Matt Lauer in unison.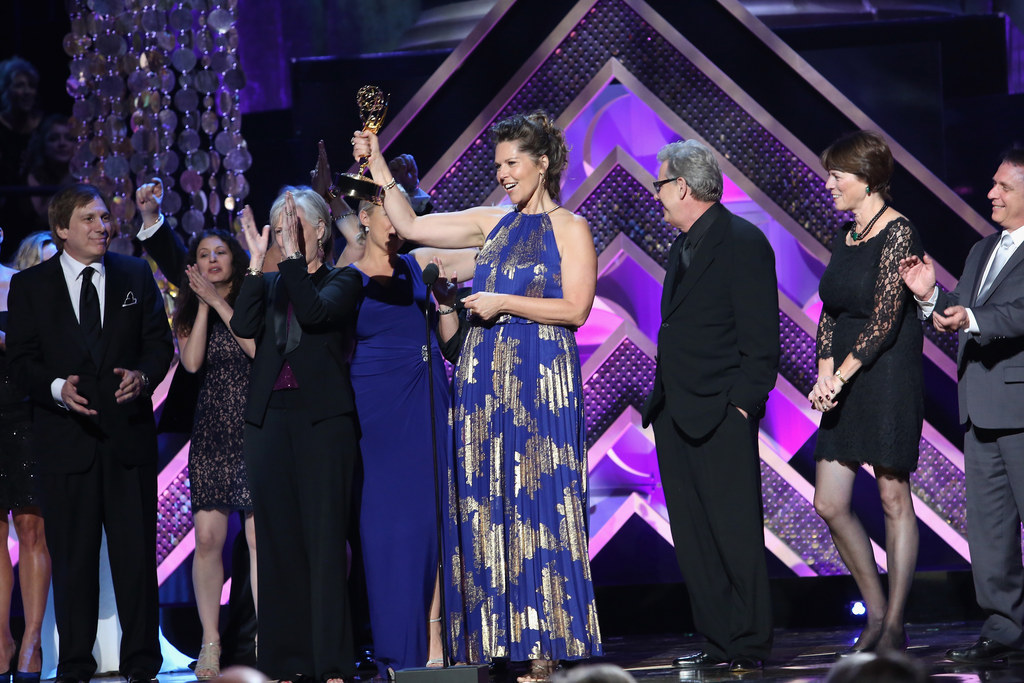 And so did the six The Bold and the Beautiful Outstanding Drama Series Writing Team winners.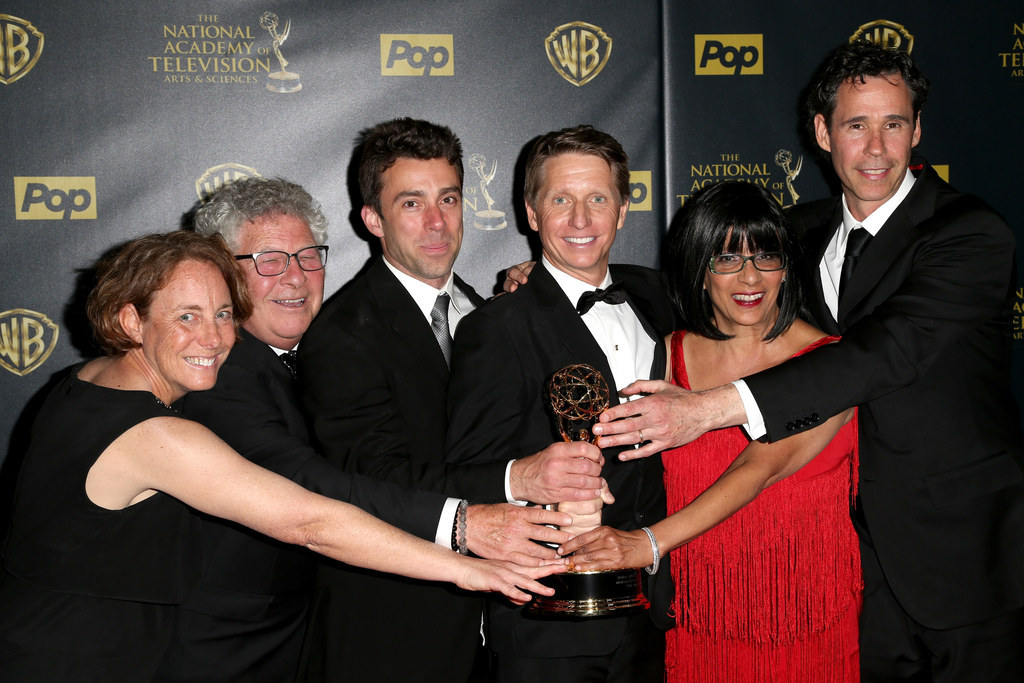 And Jeopardy! executive producer Harry Friedman, who accepted the Outstanding Game Show award.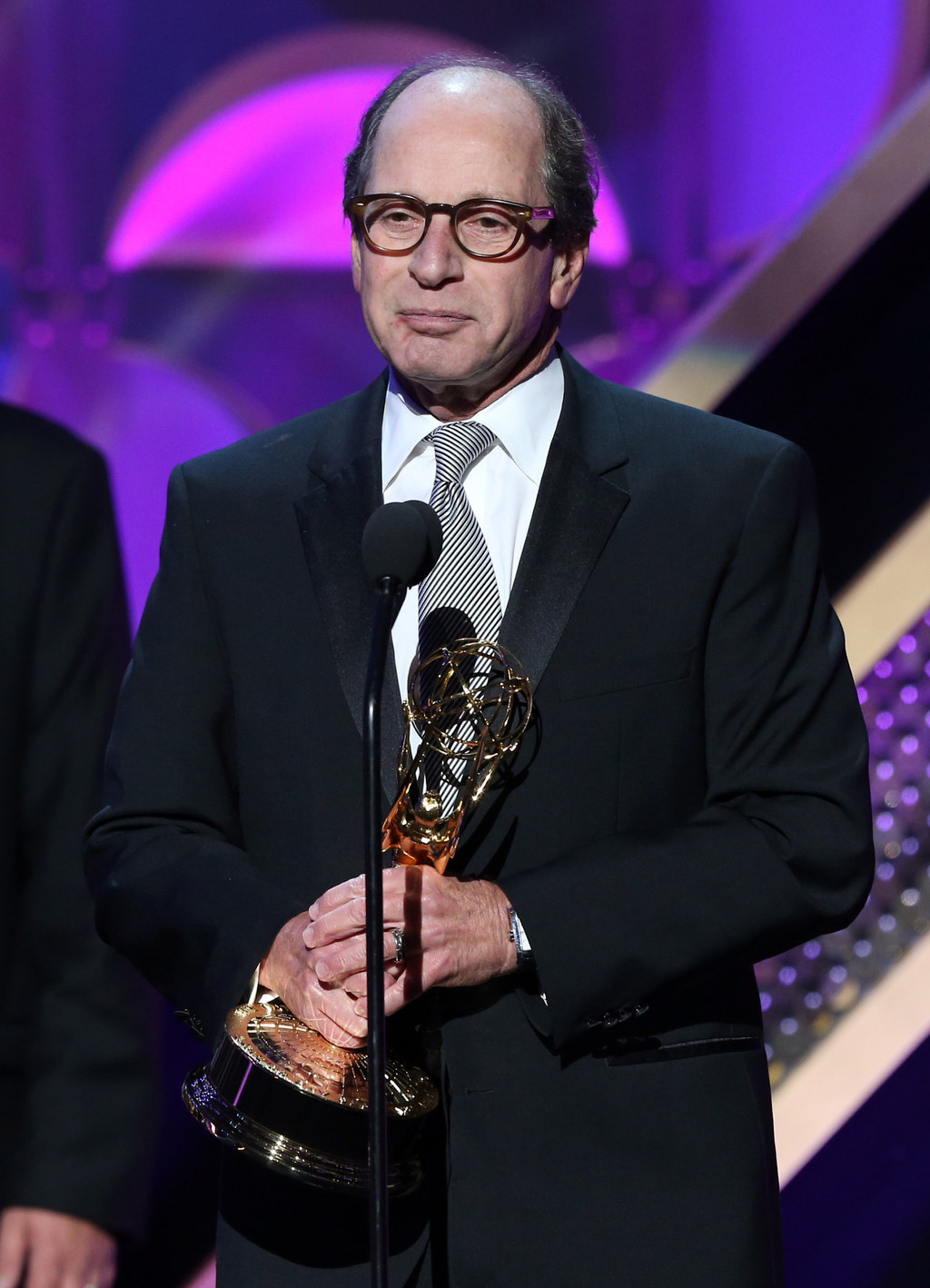 The Outstanding Informative Talk Show Host winners for The Chew, Daphne Oz and Carla Hall, only had 15 seconds, but they too thanked Matt.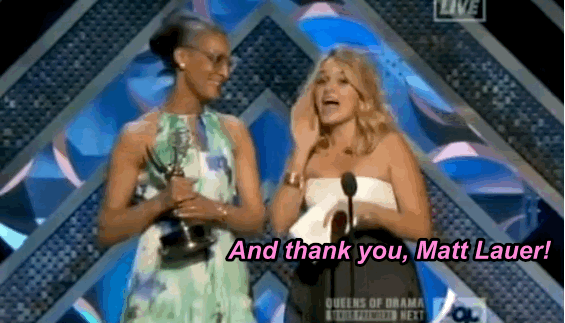 Nancy O'Dell took another opportunity to "donate" when she and her Entertainment Tonight co-host Kevin Frazier presented the award for Outstanding Culinary Program and accepted it on behalf of Barefoot Contessa.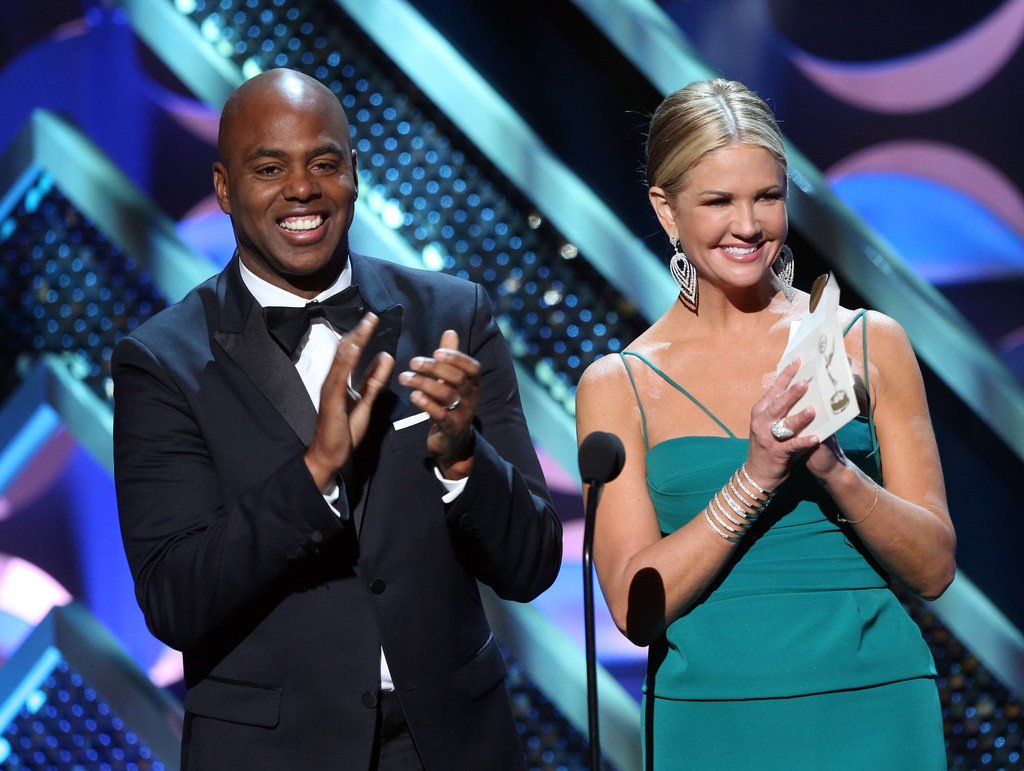 When The Ellen Show executive producer Mary Connelly accepted the award for Outstanding Talk Show/Entertainment, she too thanked Matt.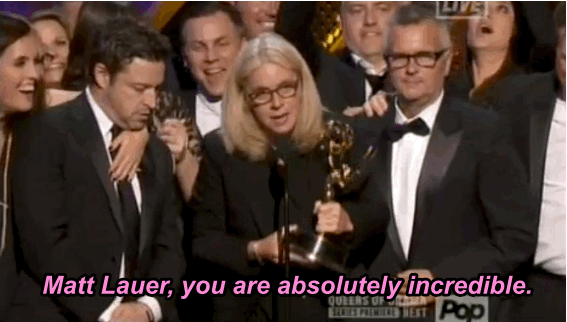 General Hospital's Anthony Geary won the award for Outstanding Lead Actor in a Drama Series and thanked Matt as soon as he stepped on stage.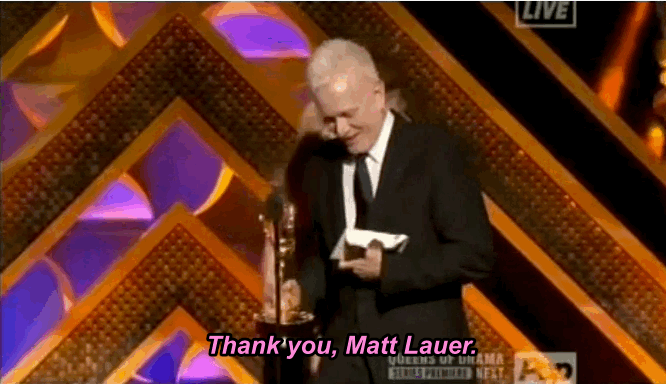 And after tying with Days of Our Lives for Outstanding Drama Series, actor Melody Thomas Scott tried to thank Matt Lauer, but the mic cut her off.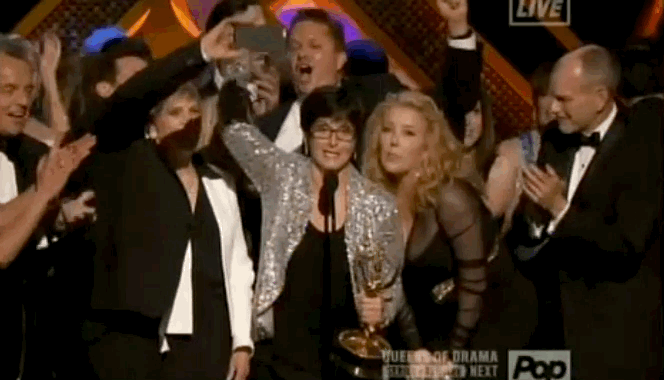 That's $69,000. Pay up, Lauer.