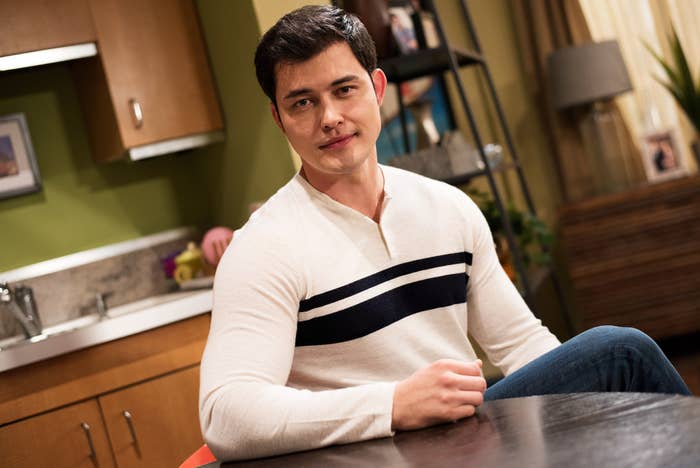 Asian-American men on television have long been relegated to sidekick status (B.D. Wong's Dr. George Huang on Law & Order: SVU), and on the rare occasion that they do step into the forefront, it's often in the form of desexualized characters (Masi Oka's Hiro Nakamura on Heroes). But when half-Japanese, half-white actor Christopher Sean joined Days of Our Lives in November 2014, he took on a role unlike any other character on television, let alone daytime television: closeted baseball player Paul Narita.
"I had a big poster of Bruce Lee on my wall, and it is quite stereotypical ... I didn't really have someone that was relatable to me in that world for myself," Sean, who grew up in Southern California, told BuzzFeed during a recent visit to the Days of Our Lives set. "Only until recently, now that NBC is really opening the doors of diversity, they're really giving [me] an opportunity to jump into the front light and give others a role model in some way."
Since he first appeared on the series, Paul's had his own arc — one involving the typical twists, turns, and love triangles of a daytime series. When he arrived in Salem for surgery on his arm, he found ex-boyfriend Sonny Kiriakis (Freddie Smith) was living there as well. Sonny once proposed to Paul, but because he was in the closet, Paul turned him down. After admitting his feelings for Sonny again and being rebuffed, Paul had an affair with the man writing a magazine cover story on him. That man ended up being Will Horton (Guy Wilson), Sonny's husband.
Yes, these are stories we've seen for years in soaps, but definitely a first for an Asian-American male character, let alone a gay Asian-American male character with a leading role. And Paul didn't have to abandon his Japanese ancestry to have the spotlight. In fact, Days of Our Lives embraced it.
As Paul's storyline played out, Will urged him to come out in the cover story he was writing, but Paul feared coming out to his parents because of his grandfather, who only spoke Japanese. When Paul called to speak to his mother, he came out to her in English and she rebuffed him, also not wanting to upset his grandfather. But when Paul spoke to his grandfather in Japanese, he was stunned by his acceptance.
Sean's own upbringing — his father was a member of the American military and his mother was raised in Japan — helped bring authenticity to Paul's coming-out scene. His father and mother learned each other's languages when his father was stationed on the USS Tripoli, which helped Sean learn the conversational Japanese he put to use when filming the episode.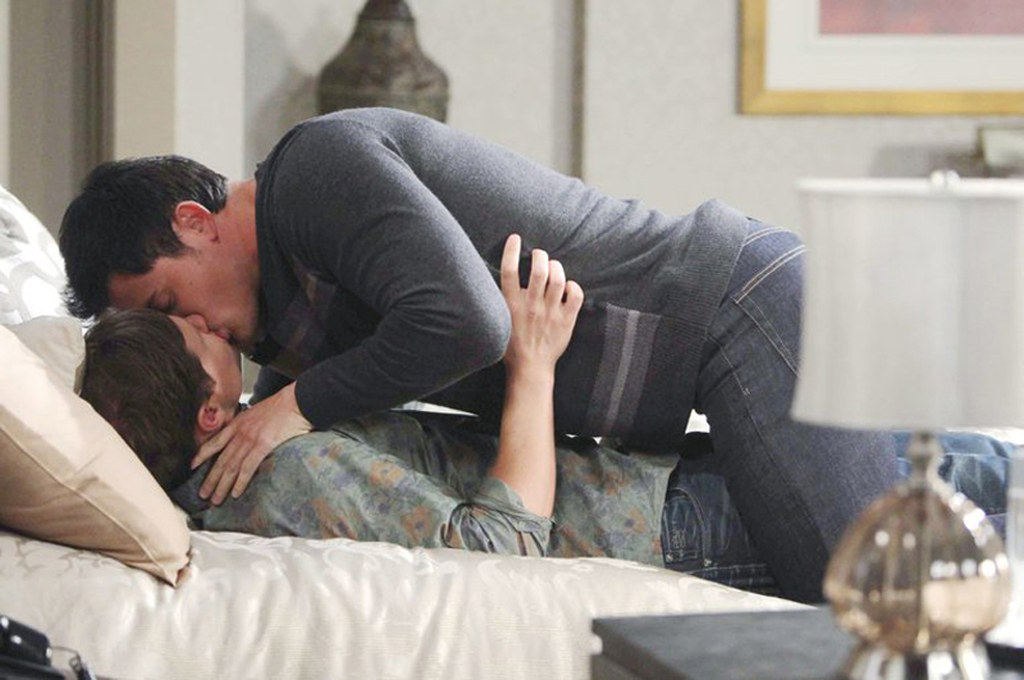 And Paul's story further breaks new ground in that he's meant to have sex appeal and his love life plays out on-screen. "I'm immersed in The Walking Dead, and Glenn is a great character," Sean told BuzzFeed of the character portrayed by Steven Yeun. "At first he was a weak, scared character, and then they opened his character up. Now he shows sex appeal, and that's what I'd like to portray on Days."
On the surface, it'd be easy to compare Paul to a different Asian-American gay male character: Oliver Hampton (Conrad Ricamora) on ABC's How to Get Away With Murder, the primetime drama that won over audiences in its recently wrapped debut season. The series has garnered attention for the sex scenes between Oliver and Connor (Jack Falahee), which have certainly pushed the envelope, but are not driving the story. Paul's on-screen sex scenes, however, very much are.
"Regardless of where it's broadcast and whatever media outlet it's put in, it's still reaching people," Sean said of the praise bestowed upon Days for its inclusion of same-sex sex. "I'd love for the masses to see more of it. I wish more people could see and understand that we're in a time now where innovative storylines are [being broadcast on daytime television], about what's happening nowadays."
Daytime has often been on the frontlines of telling socially conscious stories, particularly Days. In May 1977, the interracial romance between characters David Banning (Richard Guthrie) and Valerie Grant (Tina Andrews) came to an end after receiving "a lot of hate mail from people threatening to stop watching the show," Guthrie told the Los Angeles Times at the time. But nearly 40 years after David Banning and Valerie Grant were broken up due to intolerance, Days of Our Lives is an entirely new landscape. And a safe one for a character like Paul.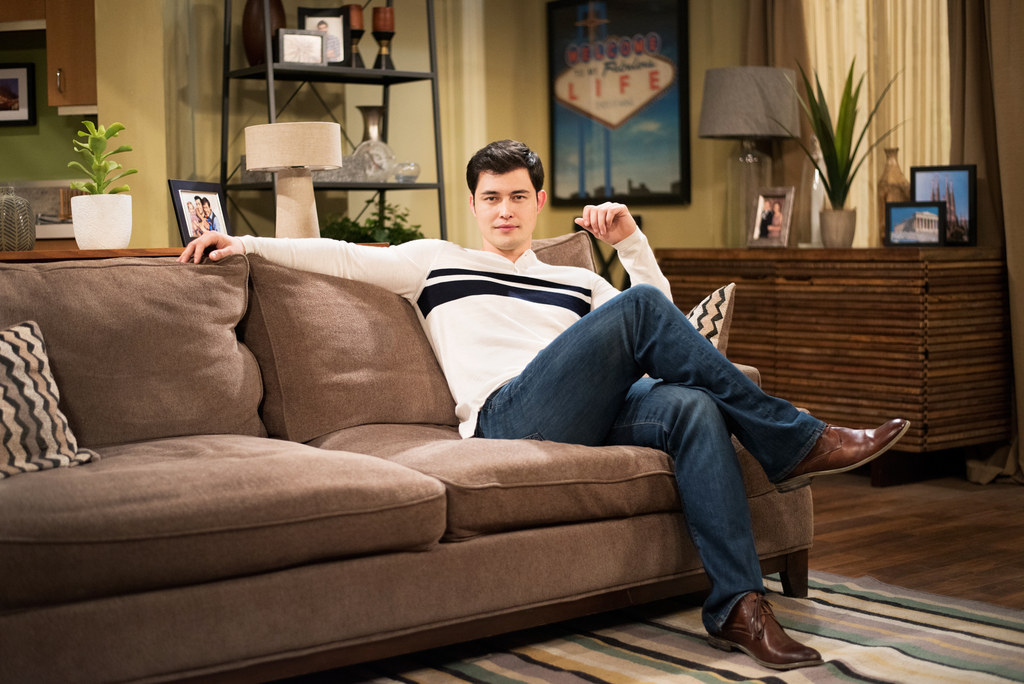 Though Sean identifies as straight, he considers himself "extremely blessed" to portray Paul, whom he relates to on fundamental human levels. "He's head over heels in love, and that's the story we're telling here. It's about love," he said. "And in that sense, I know exactly how that feels. To be insanely in love and you're gonna do whatever you can to get what you want."
The actor, who's now 29, also always struggled to fit in, much like his character. "In my childhood, [we were always moving.] I had to be a chameleon to fit in to different cultures. I had to fit in different ways," he said. "Paul ... has to fit in with everyone." For Sean, that challenge continued into the early stages of his career. "Something I battled with a long time was I'm not Asian enough to play Asian roles and I'm not white enough to play white roles, and this role of ambiguity I was in, nobody understood how to get me [work]," Sean said.
Perhaps thanks to characters like Paul, Oliver, Glenn, and Chin Ho Kelly (Daniel Dae Kim) on Hawaii Five-O, things are changing for Asian-American male actors, according to Kim, a friend of Sean's. "I spoke with Daniel and he said this has been the best pilot season for Asian-Americans," he said. "He's had four friends that booked work, and that's much more than normal."
Days of Our Lives airs weekdays on NBC daytime.
This post has been updated to accurately reflect Sean's ethnicity as half-Japanese, half-white.