On Aug. 25, there were two major pop concerts in Los Angeles. Taylor Swift's final LA stop on the 1989 World Tour was set to wow audiences by bringing to the stage artists her fans had previously missed in concert and could now see in one place…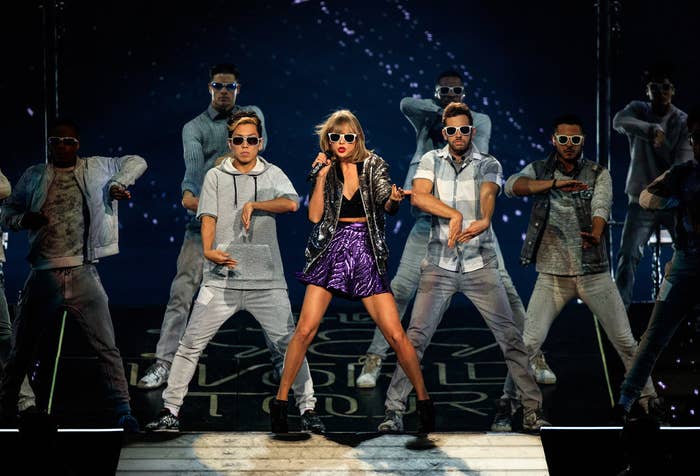 ...While Rita Ora was up against the speakers taking on the music all by herself.
Much like Shakespeare in the Park, Rita Ora wanted everyone to experience her show.
Outside the venue, a man asked me if Rita was "that girl that sings 'All About That Bass'." And I assured him that no, Rita was a true queen of pop. She sang at the OSCARS.
But inside, Rita had more than just pop in store. In fact, she stepped onto the stage and started to rock the fuck out.
And you were grateful she was SLAYING all on her own, because "Black Widow" is best as a Rita Ora song.
She kept trashing with "Doing It," her jam with Charli XCX.
But then, without warning she actually DID have a guest — Wiz Khalifa and for a brief moment it was the 198Ora World Tour.
I mean, the chorus is going to be a caption for a #squad Insta IMMEDIATELY.
And if we're being honest, I doubt any of Taylor's special guests left the stage smoking a blunt after their set.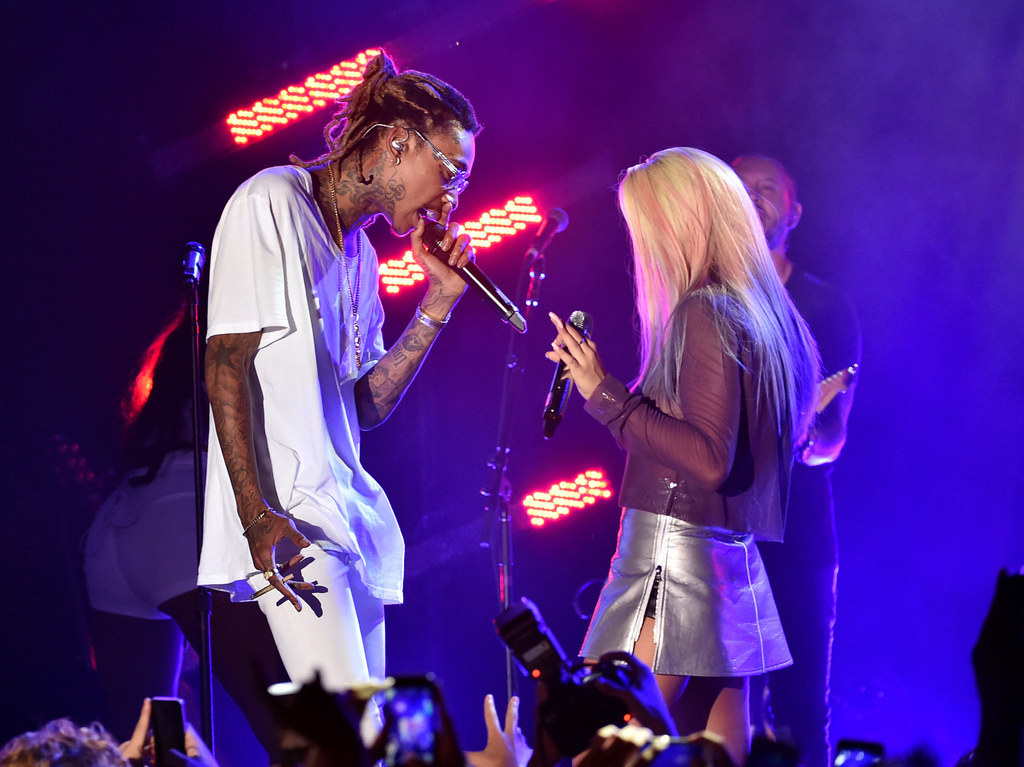 Next up, she graced us with a slinky jam written by fellow Brit Ed Sheeran.
Before a segue into the HOTTEST JOINT OF THE NIGHT — a mash-up of her hit "Poison" and Drake's "Hotline Bling." Being the Editor-at-Large of the Drakehive, I was skeptical at first, but she kinda slayed that shit.
She kept bringing down the house with the Calvin Harris-penned "I Will Never Let You Down," even though he was currently letting her down by being at Taylor's show and not this once-in-a-lifetime event.
Then closed out the night with her latest single, "Body on Me."
So listen. You might not know who Rita Ora is. Or you might just find it funny to be like, "Who?"
But last night, Rita Ora made a legit, non-ironic fan out of me and she's coming for your edges.