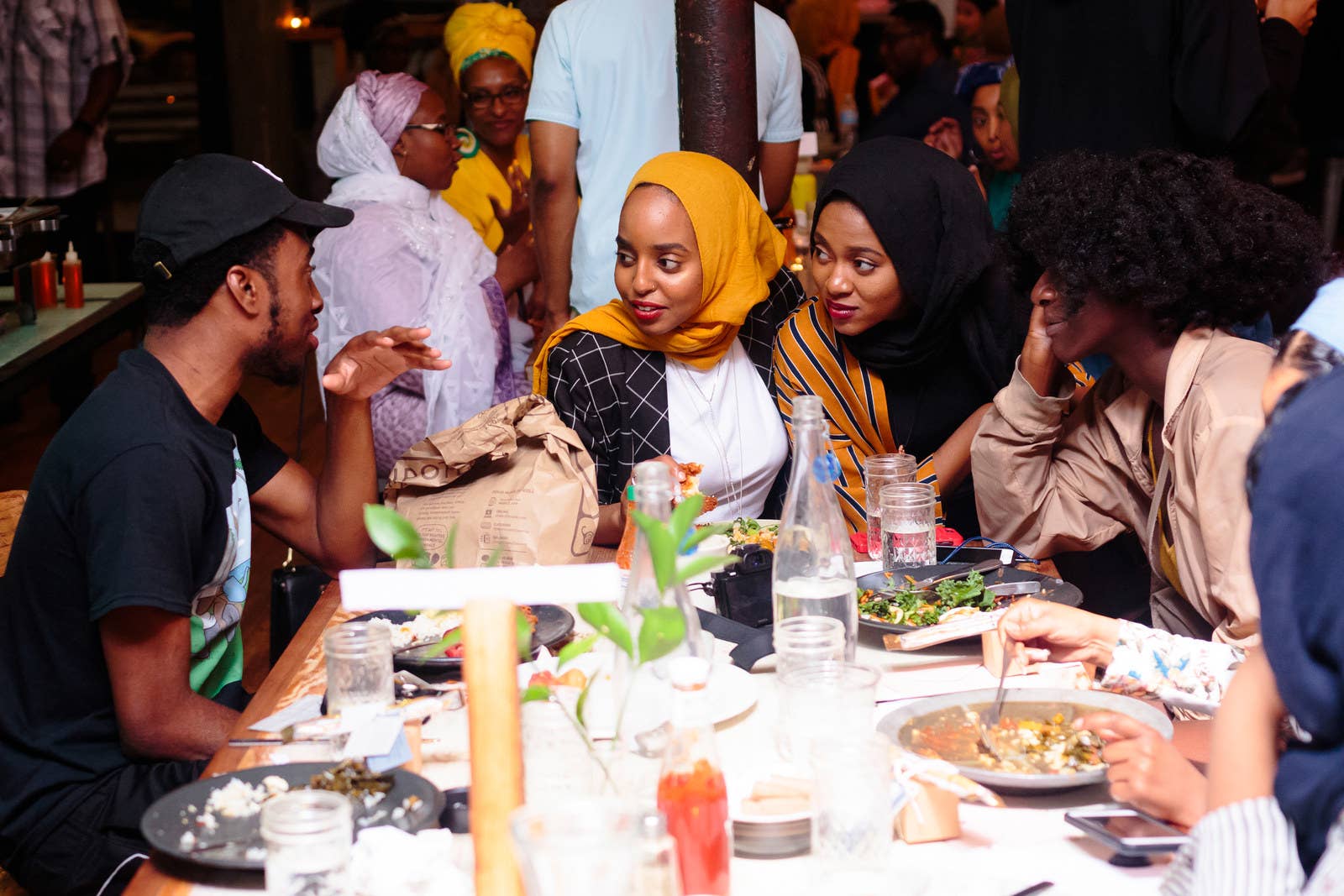 It started as a cosy dinner party for friends during Ramadan, but Samira Abderahman's Black Iftar has become a blueprint for similar events in cities across the US.
Abderahman, from Chicago, told BuzzFeed News she wanted to create a space where black Muslims, primarily, could hang out and break their fasts together. In keeping with her faith, however, she really wanted to include her non-Muslim friends.

"They know about Ramadan, so if I tell them we're having iftar at my house, they would come through," she said. "So that's what this was. It was for my friends. It was for them to meet each other to, like, network – just a real intimate, fun event."
Abderahman said she chose to call her event Black Iftar simply because the majority of her friends are black, but the event served the dual purpose of celebrating this aspect of black culture in her hometown. "Chicago has this very rich history but also this kinda complicated present-day situation because there's a lot of gentrification happening and black people are being pushed out," she said.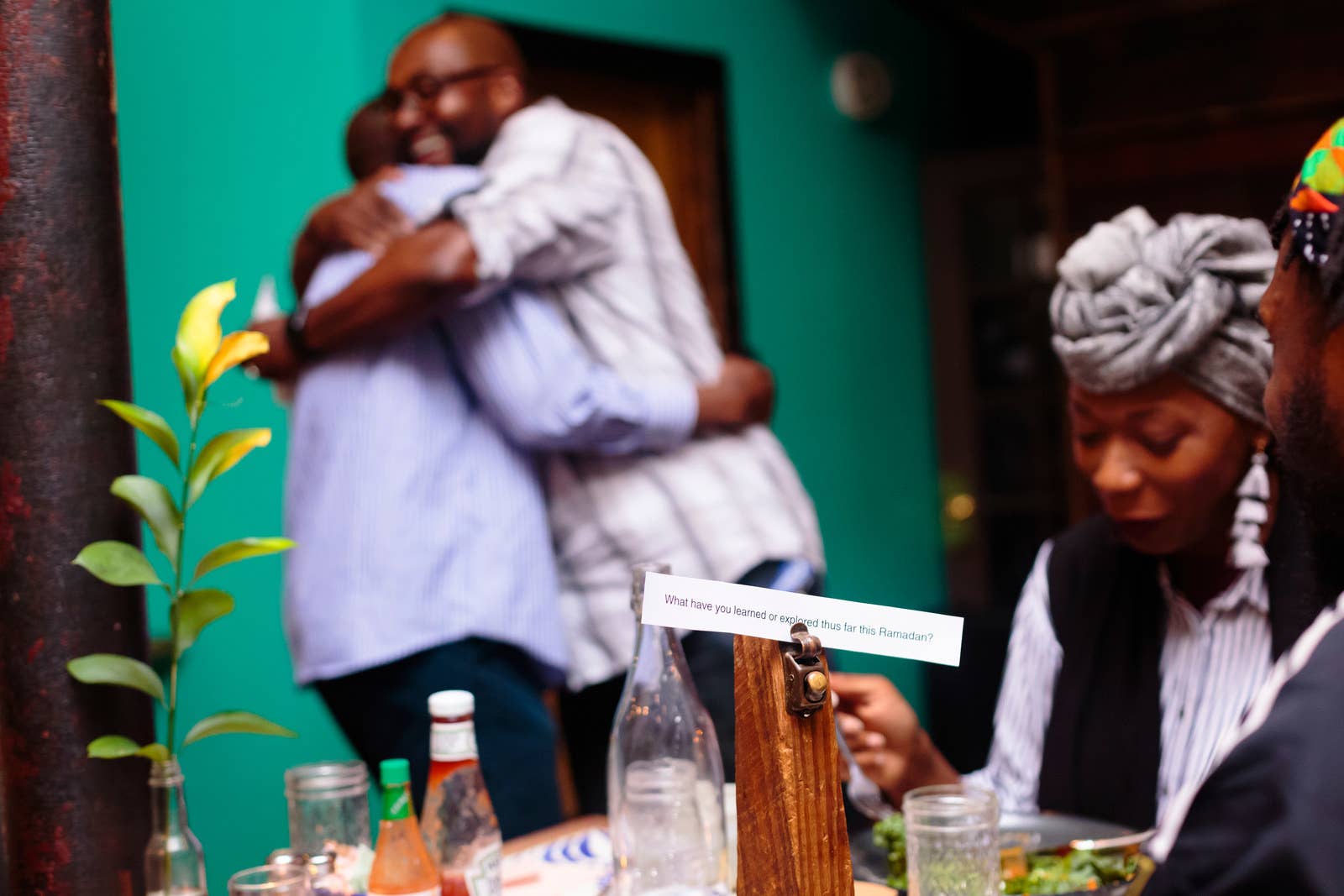 There has also long been criticism that in popular culture, Muslims are usually characterised as those of Middle Eastern heritage and not black people. It's part of the reason why hashtags like #BlackOutEid, when with black Muslims around the world share incredible selfies, has become a popular annual tradition.
Abderahman said: "It was important to me to break fast with people who see me as whole … I know a lot of brilliant and kind people and wanted them to be in the same room together. My friend was like, 'you need to make it public.'"
So she did.
Abderahman created a website and tweeted out the information for the inaugural event in Chicago held on 24 May. Opening up the event didn't come without criticism, however, with people questioning whether it was necessary to make the distinction.
Abderahman said she wanted black Muslims from all over Chicago to know they "could come and be around other black Muslims who might be breaking their fasts by themselves".
The event was a huge success, Abderahman said. "Two guests hadn't seen each other in literally 10 years and ran into each other here. Another one of my friends happened to be in town and was able to reconnect with people she had not seen in a while."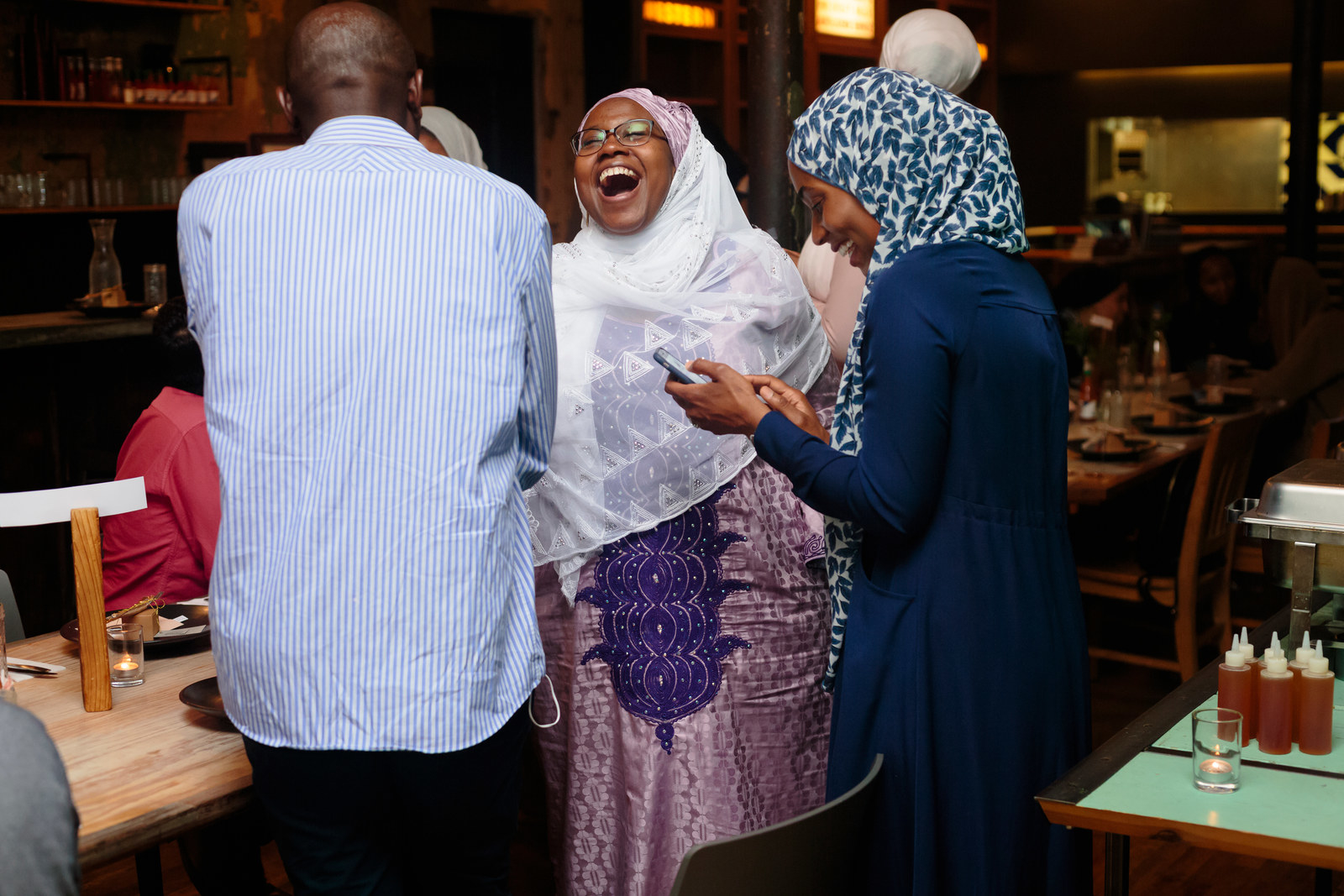 One of the best parts of the gathering was the range of cultural and religious backgrounds. "There were Desis and Arabs and non-Muslims present – we all had a really beautiful, sweet time.

"Ultimately I think that we seek community, and this was a very purposeful and intentional gathering to nurture that."

She said one of the attendees said it felt like "a black Muslim family reunion", which Abderahman described as an accurate representation of the experience.
After the success of Black Iftar, lots of people got in touch with Abderahman asking her to help them replicate the event in their cities. To ensure the spirit of the event remains unchanged, she has created guidelines. "There has been a strong response nationwide to this event, with many cities hosting their own Black Iftars," she said. Cities including Houston and LA have hosted Black Iftar events.
"The cities that are hosting – including the DMV (District of Columbia/Maryland/Virginia) – have very rich black and black Muslim histories, so it feels special to be honoring the leaders that came before us in this particular way."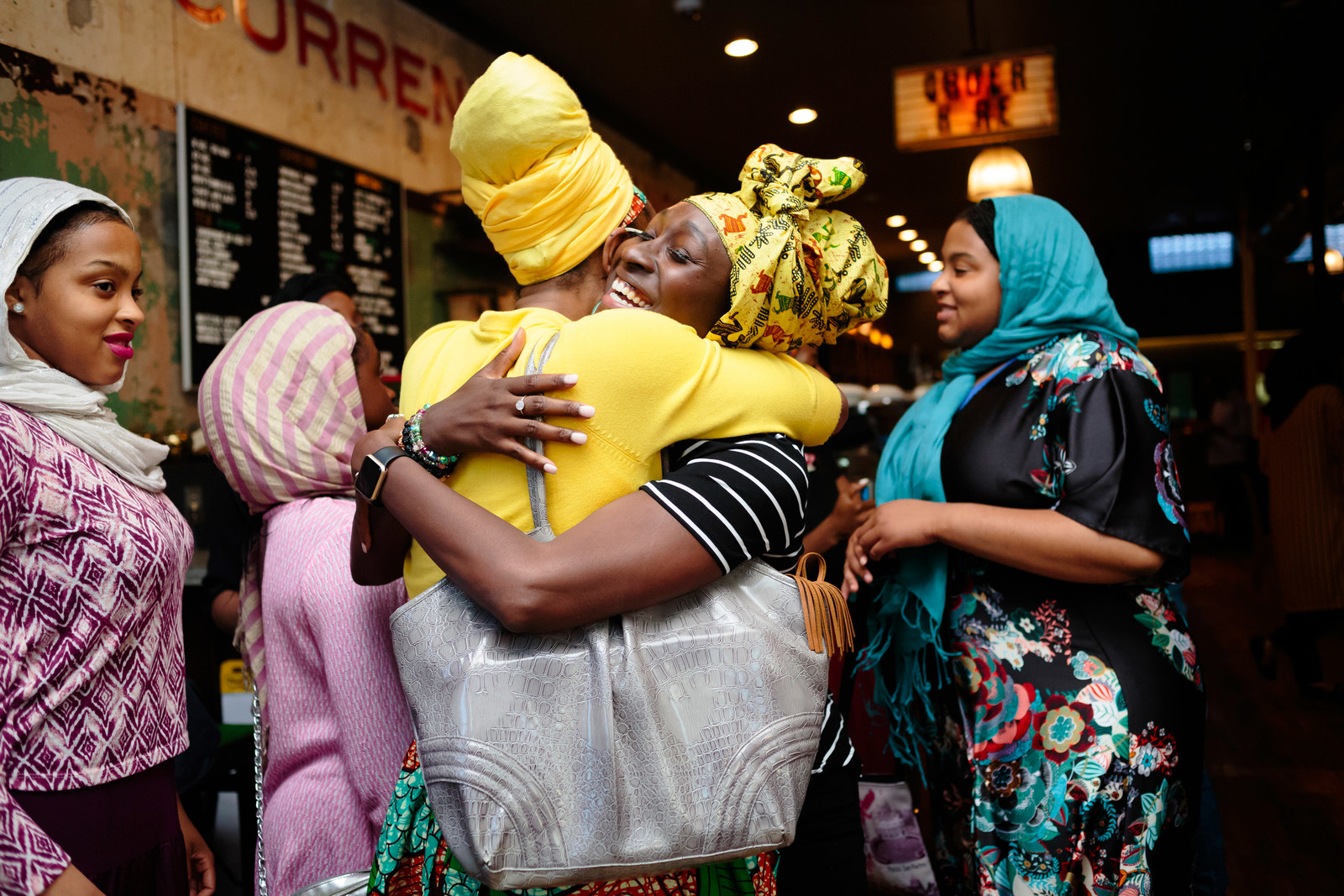 Abderahman said Black Iftar was personally rewarding. "I noticed that being in Muslim spaces for me can be very spiritually enriching and being in black spaces can be spiritually enriching for me. Especially, like, when you're in black art spaces in museums or whatever. I've always done those two things separately.

"That's what I wanted people to feel: Hey, here's this place where your whole entire identity can be present for one evening. You're not going to have to pick one or the other, or stifle one or the other, and not that you should anyway, but sometimes it can be that and it takes a lot.

"It was like, hello, people that I love! Here's a space for you to be totally yourself and here are other people who are totally like you, who both carry the beauty and the burden of being black and being Muslim.

"Breaking bread is a natural way for people to feel connected with each other and I think, especially when you do it during Ramadan, it's emphasised in its community-building."
She added: "You can bring your people who aren't Muslim, you can bring the people who aren't black, and you can bring the people who love and support who you are."
This post is part of a series organized by See Something Say Something celebrating Ramadan with podcast episodes, posts, videos, and essays.