People Can't Stop Photoshopping Donald Trump To Be Tiny
"Tiny person of the year."
A new meme has emerged: Photoshopping President Donald Trump to be really small.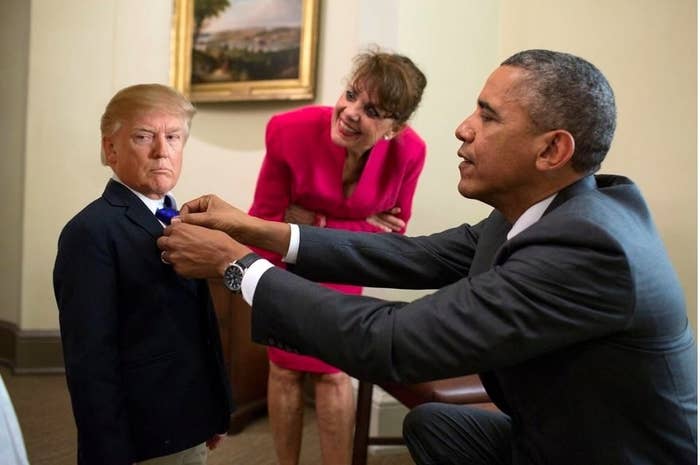 Being cradled by his predecessor.
Holding high level talks.
Hanging out at the airport.
Stepping off his plane.
And just chilling with the guys.
And went on holiday with Barack Obama.
He's the tiny person of the year.