This photo of a Muscovy duck has gone viral.
We're not sure where the photo is from, but the earliest use of it as a meme was on Russian social media sites.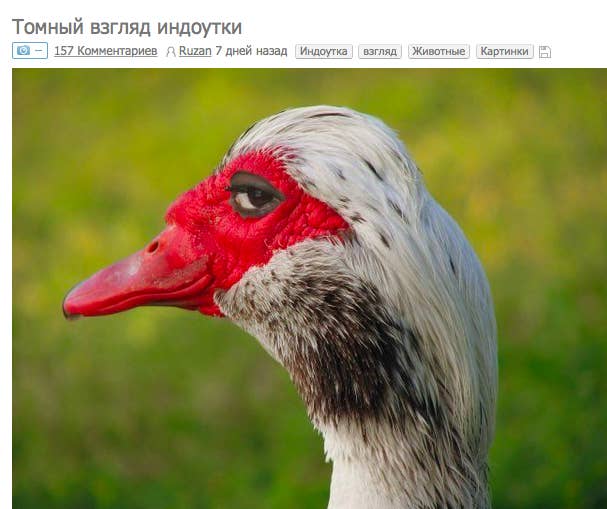 The viral photo's eyes look slightly different to those on a normal duck so the picture might be photoshopped.
And then it made its way to Twitter, and it's being used to describe a mischievous look.
The duck has tea on everyone.
OR: the look is a signal.
Or an infamous autocorrect typo.
Or when you're suddenly interested.
🦆